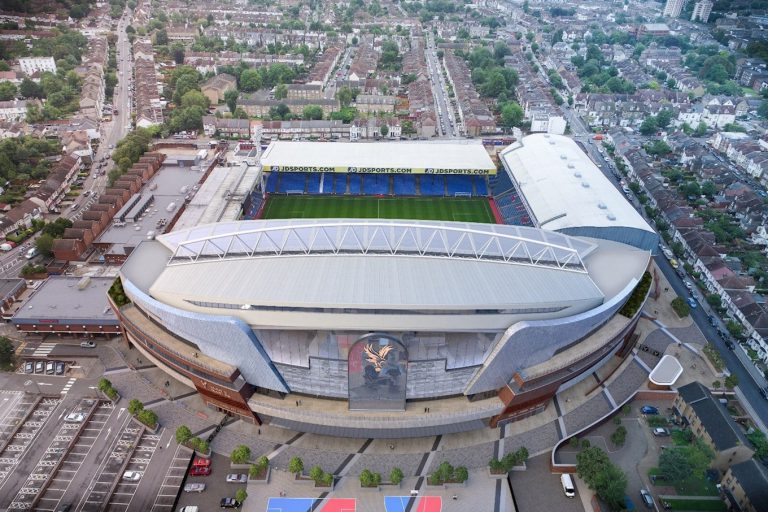 Client: Crystal Palace Football Club
Role: Principal Contractor
Scope
Concrete Repair
Resin Flooring
Details
Mechanically prepare concrete substrate
50m2 of concrete repairs to the substrate
Designed to Application of BASF Mastertop 1324 System to 1,100m2
Cemplas were invited by Crystal Palace Football Club to view the Arthur Wait Stand Concourse and undertake the application of sample areas of BASF Mastertop 1324 Resin flooring system.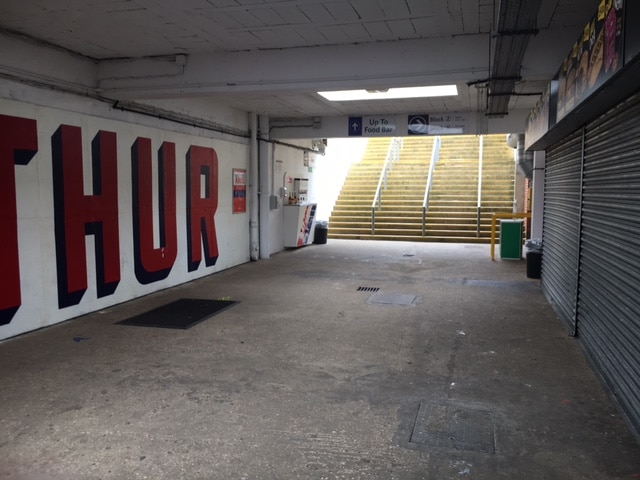 Before: Dark & Unwelcoming Environment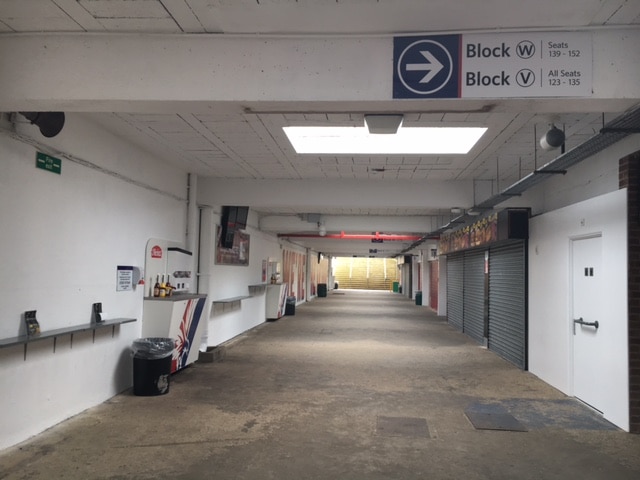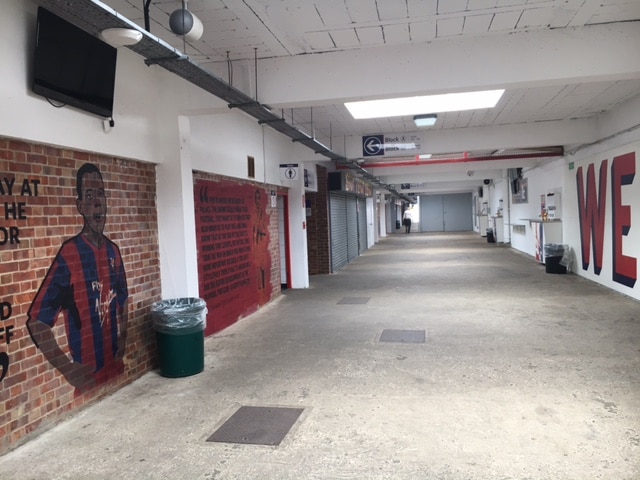 Before: Unprotected Concrete
Following a competitive tender process Cemplas were appointed as Principal Contractor to carry out the flooring works with the system selected meeting aesthetic, durability and slip resistance requirements. Extremely tight timescales were a factor given that the works needed to be completed in time for the first home game of the season.
The concrete substrate was mechanically prepared to including some substrate removal to an external area. Some 50m2 of the concrete substrate had to be repaired prior to the application of the Mastertop 1324 system that the client had chosen to match with the club's colours.
The result: The concourse area was transformed from a dark and unwelcoming area to a more vibrant safe and colourful environment.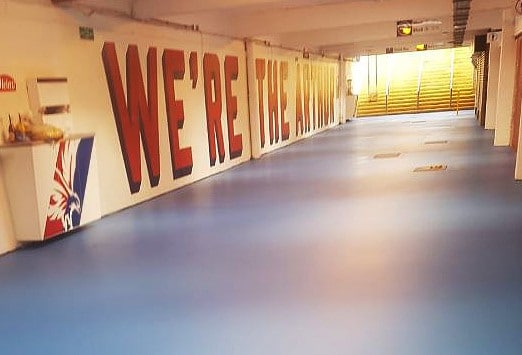 After: Repaired & Protected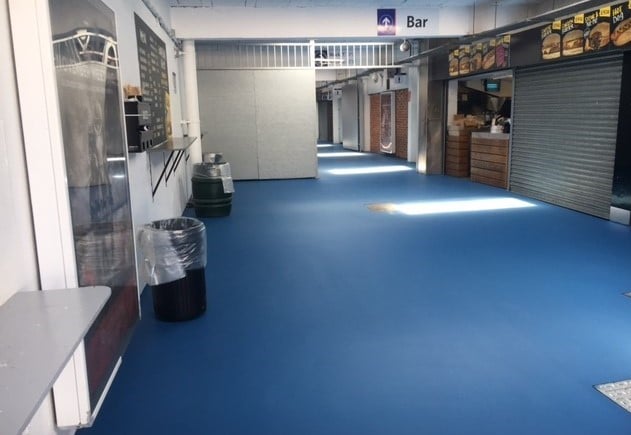 After: Enhanced Environment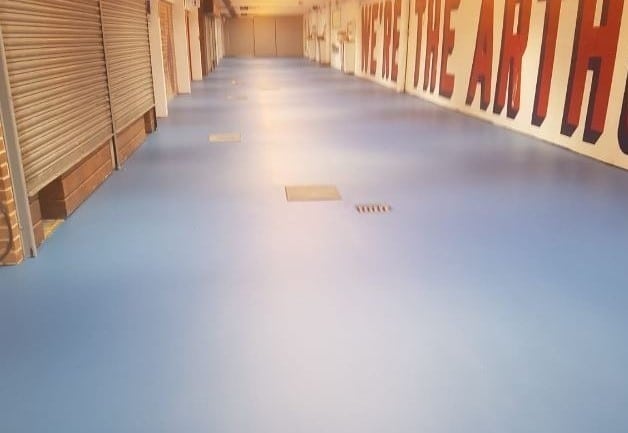 After: Light & Bright Interior Improvements