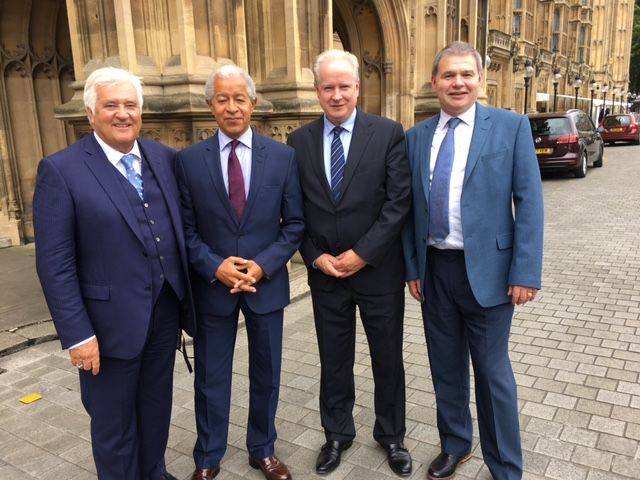 Cemplas MD Tony Blencowe & FD Jerry Robertson recently attended a luncheon at the House of Lords with Lord Ouseley & Steve Frankham (Chairman, Frankham Consultancy Group) in support of the Dennis Wise and Frankham Group Charitable Trust.
Formed in 2000 by Ex Chelsea FC Captain Dennis Wise and Steve Frankham through a passion of helping others in order to raise funds and improve lives, the charity works to support both children & adults with disabilities.
MD Tony commented "Cemplas supports charities and good causes wherever possible and we are delighted to have had the opportunity to support this event".