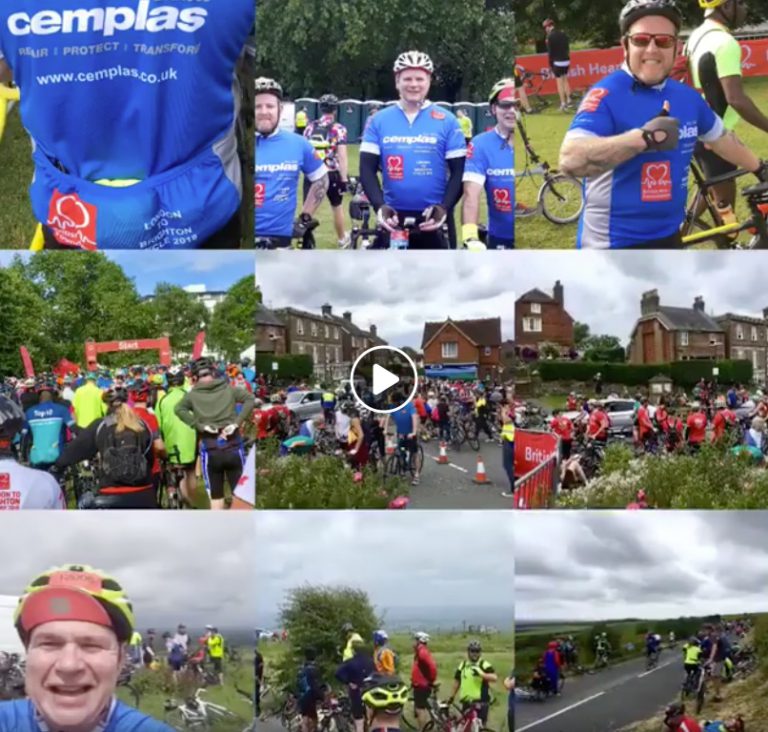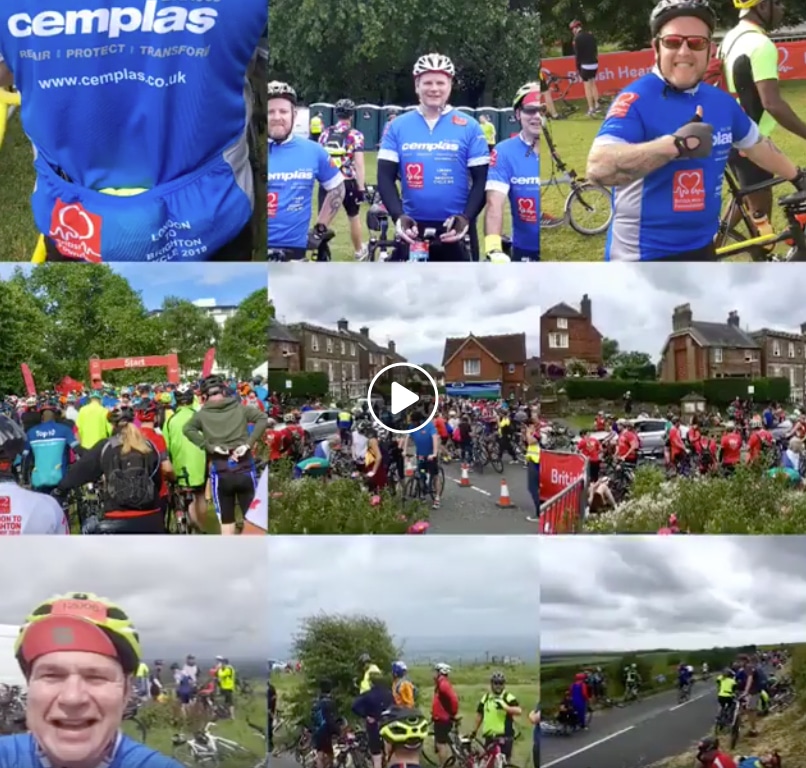 TEAM CEMPLAS DID IT!!
Cemplas's Graeme Middleton, Jerry Robertson & Rob O'Connor completed the challenging 54 mile London to Brighton 2018 cycle ride to raise funds for The British Heart Foundation.
With a ride time of under 5 hours, it was the first time that they had participated in the event which was a fantastic experience.
Alongside some 15,000 other cyclists, the ride included the much dreaded Ditchling Beacon, which is no. 20 in the 'Top 100 Most Difficult Cycling Climbs' in the country!
A MASSIVE thank you to ALL of our very generous business AND personal supporters who have donated.
At the last count, we have raised £1,700 smashing our £1000 team target too!