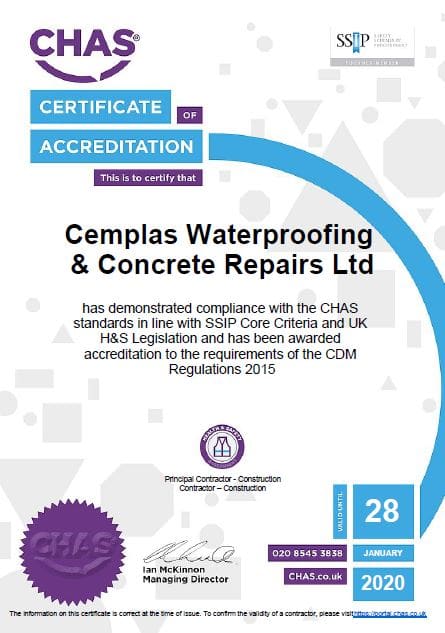 Cemplas are pleased to announce that we have once again retained our CHAS accreditation having demonstrated compliance with sound management of current heath and safety legislation.
Business Development Manager, Graeme Middleton, said 'Health and Safety is a top priority at Cemplas – and holding the CHAS accreditation is important in ensuring Cemplas stays at the top of its game!'.
For more information, contact Graeme Middleton on 020 8654 3149.