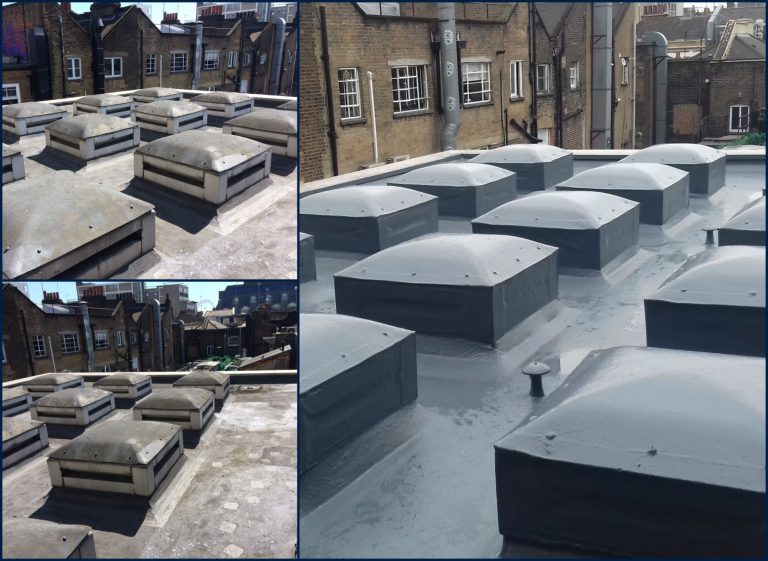 Team Cemplas have recently completed re-waterproofing works on this roof at Dean Street, London for our client Montagu Property Maintenance.
The original asphalt substrate was at the end of its serviceable life, allowing water ingress to enter the building below.
With all the detailing on this roof, our team decided a Tor Coatings Elastaseal system was the perfect solution to install.
Another watertight project by our Roofing Team