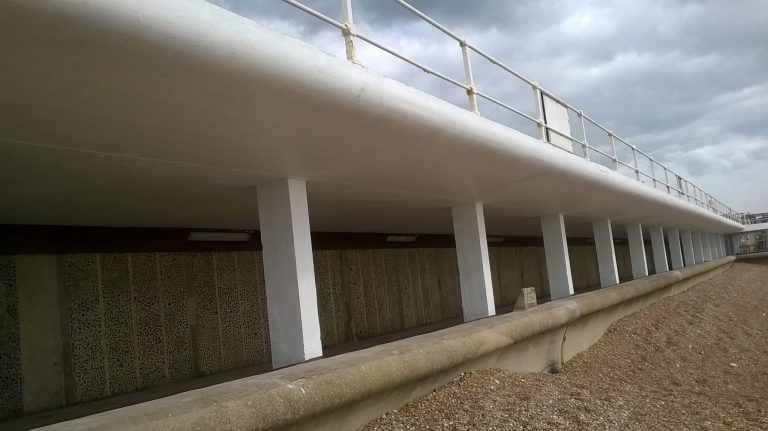 Flashback Friday – Bottle Alley:
The Cemplas team carried out extensive repairs to Bottle Alley, Hastings, which is a historic structure designed in the early 1930s by borough engineer Sidney Little featuring panels of different coloured glass.
Bottle Alley is the 480-metre lower deck of Hastings promenade that runs between the pier and Warrior Square and it was built to provide an undercover walkway in bad weather but has become dilapidated in recent years.
Renovation work included repairs to the concrete structure & new lighting.
Take a look….Quite the transformation!