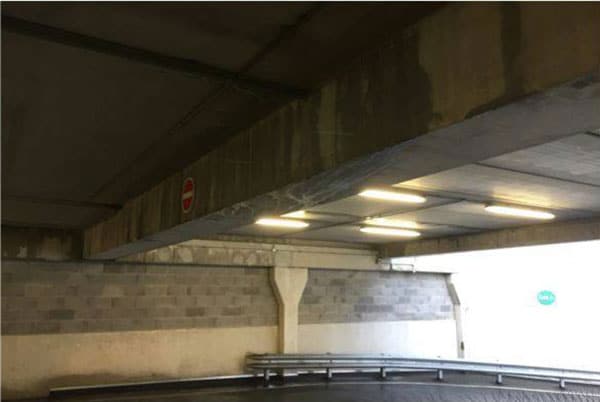 Miss your Periodic Warranty & Maintenance Inspections at your Peril!
We recently surveyed this leaking car park for a client in the Midlands which is a pre-cast RC structure which is barely 5 years old. The asphalt waterproofing on the top deck has failed along many daywork joints and is letting significant amounts of water through into the structure below. The client has now got to pay for remedial works to the waterproofing above as it is understood that the original asphalt supplier/installer guarantee has been voided due to lack of periodic maintenance inspections.
Cemplas ALWAYS recommend annual inspections – MINIMUM – to ensure this sort of thing can't happen. Better still, with a Lifecare Plan in place, this definitely would NOT have happened!