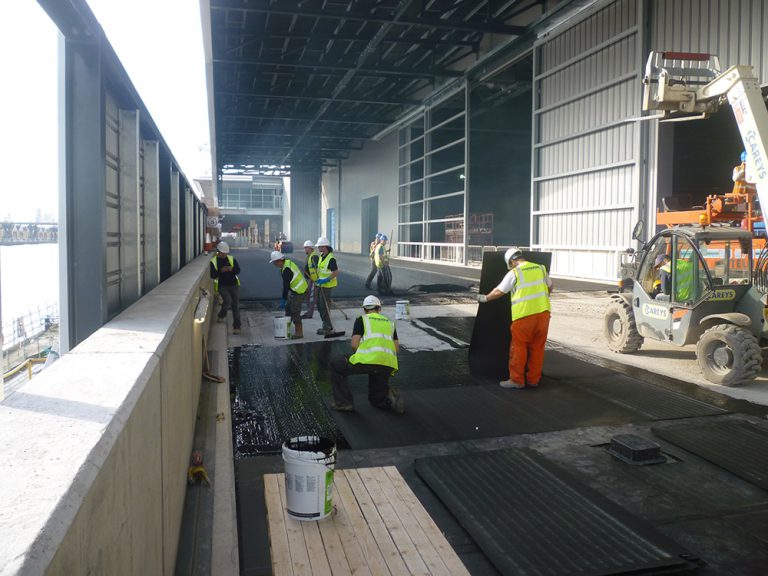 Expansion works at the centre included provision of a suspended transportation service road running from Prince Regent Station to the complex. On completion of the service road, Cemplas were called in to provide our specialist knowledge and expertise to waterproof 2,500m2 to the service road deck.
We were tasked with a very fast turnaround as as the handover ceremony by the principle contractor was only a week away.
Our surveyors visited the site on the Monday, work started on the Thursday (backed by a 10-year workmanship guarantee) and the work was fully completed in two days – in time for the handover!