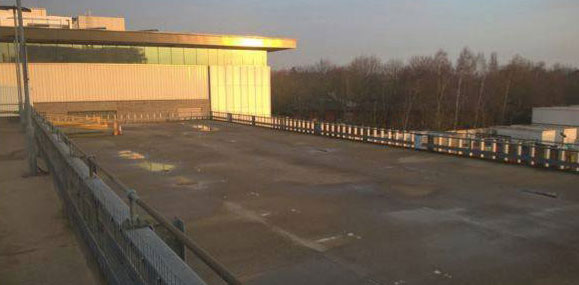 We are looking forward to shortly commencing works on the second of two car parks at the University of Warwick. Our refurbishment works to Car Park 8 were completed in September 2017 and now we move on to Car Park 15.
Works will comprise of the application of Tremco's Rapid Cure MMA deck waterproofing system to approximately 3,000m2, during a planned 5-week programme. As well as completely re-waterproofing the entire top parking decks & ramps, works also comprise protective coatings to the soffits below, re-painting of steelwork and re-detailing of the drainage system.
Stay tuned for more updates as the work progresses!