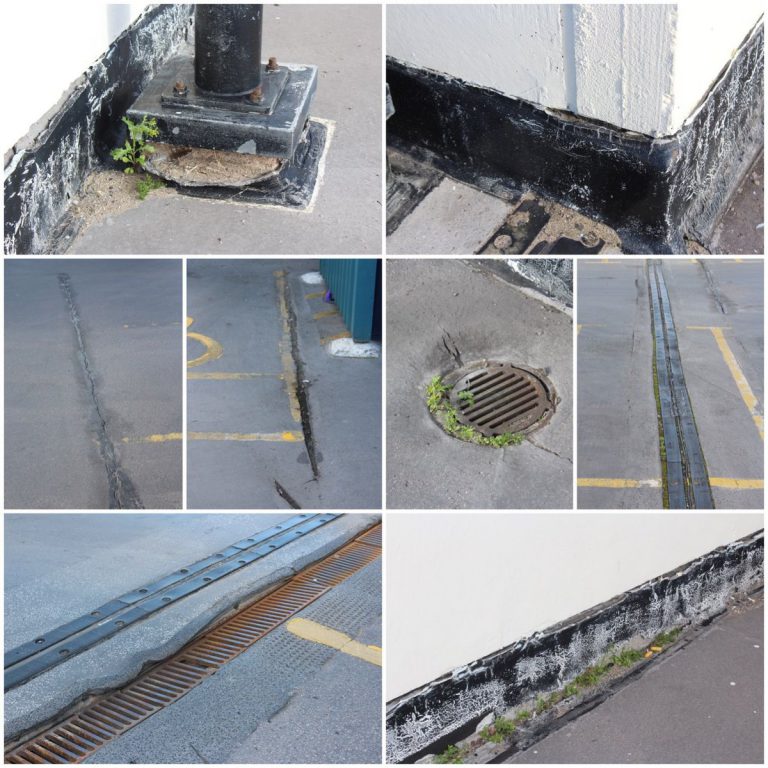 This one's going to take a bit of sorting out!
A client recently approached us for advice on how to tackle persistent water ingress through the rooftop parking deck at a shopping centre in Wales. We will be putting together a prioritised list of costed options for them to consider so that they can resolve their long-term water ingress problems.
All part of the Cemplas Service!