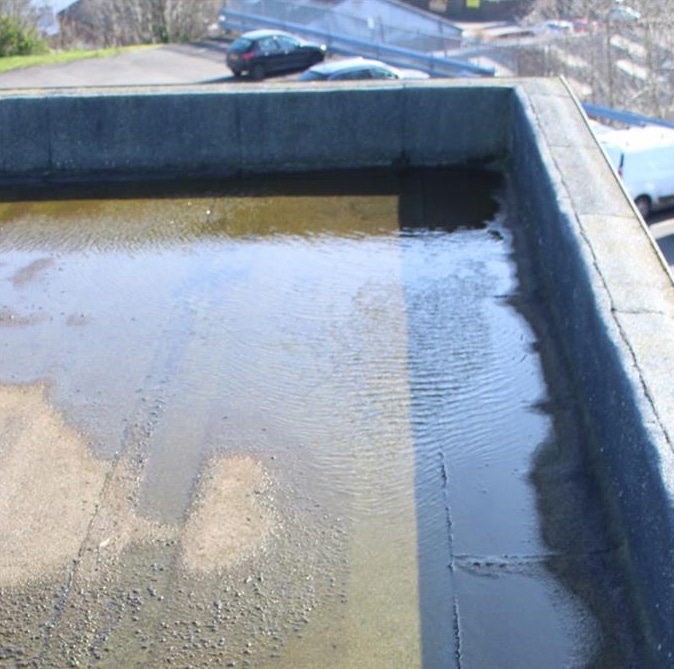 Cemplas have been called in by a major property portfolio owner to resolve long-term water ingress issues with this failed warm-roof on an office building currently undergoing a change of use to a call centre.
The roof has suffered long-term ponding issues with standing rainwater not being able to drain away off the roof. Looks like providing a seamless & cold, liquid-applied solution over the whole area will do the trick!
If you have a failing mineral-felt or single-ply roof, please contact us for advice on re-waterproofing solution on 020 8654 3149.