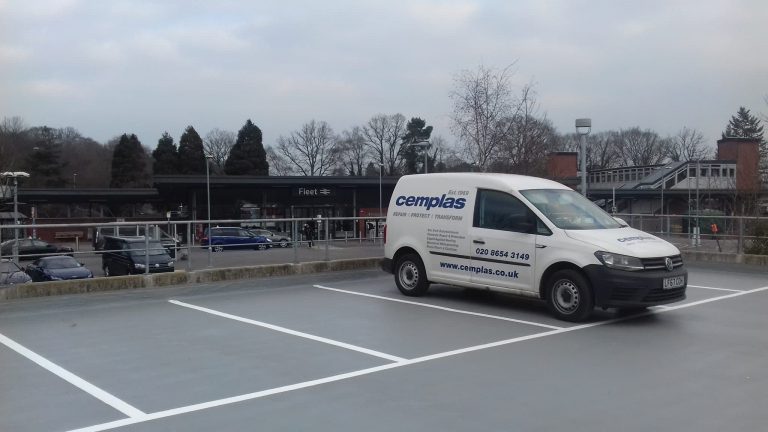 Client: Savills UK
Role: Principal Contractor
Scope
Deck Waterproofing
Line Marking & Instructions
Details
Office Car Park
Fleece reinforcement overbanding to the daywork joints
735m2 of waterproof wearing surface (including ramps)
The scope of this refurbishment was to repair and re-waterproof the existing surface including the split daywork joints, which had been leaking for some time.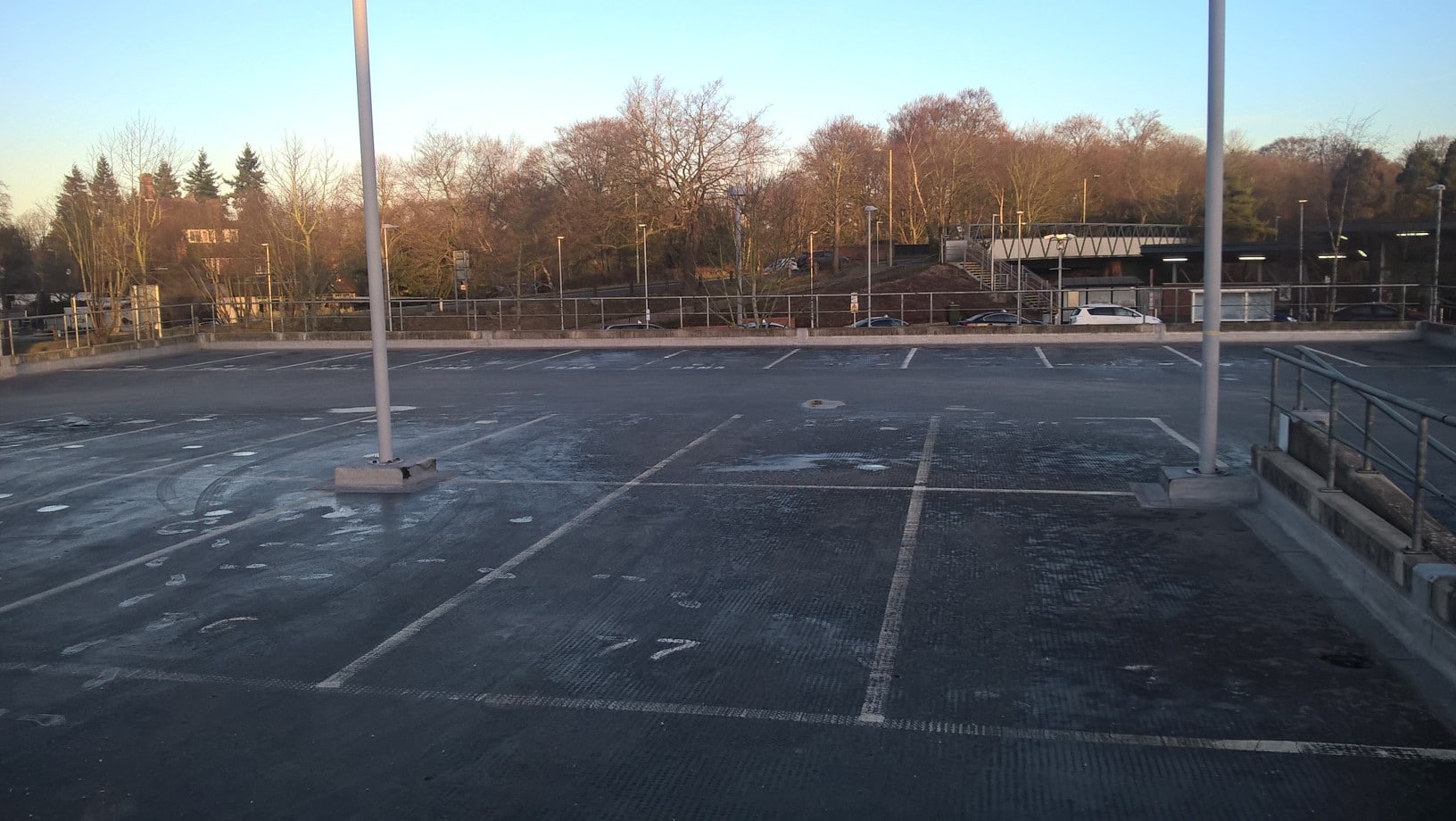 Before: Poor Quality Environment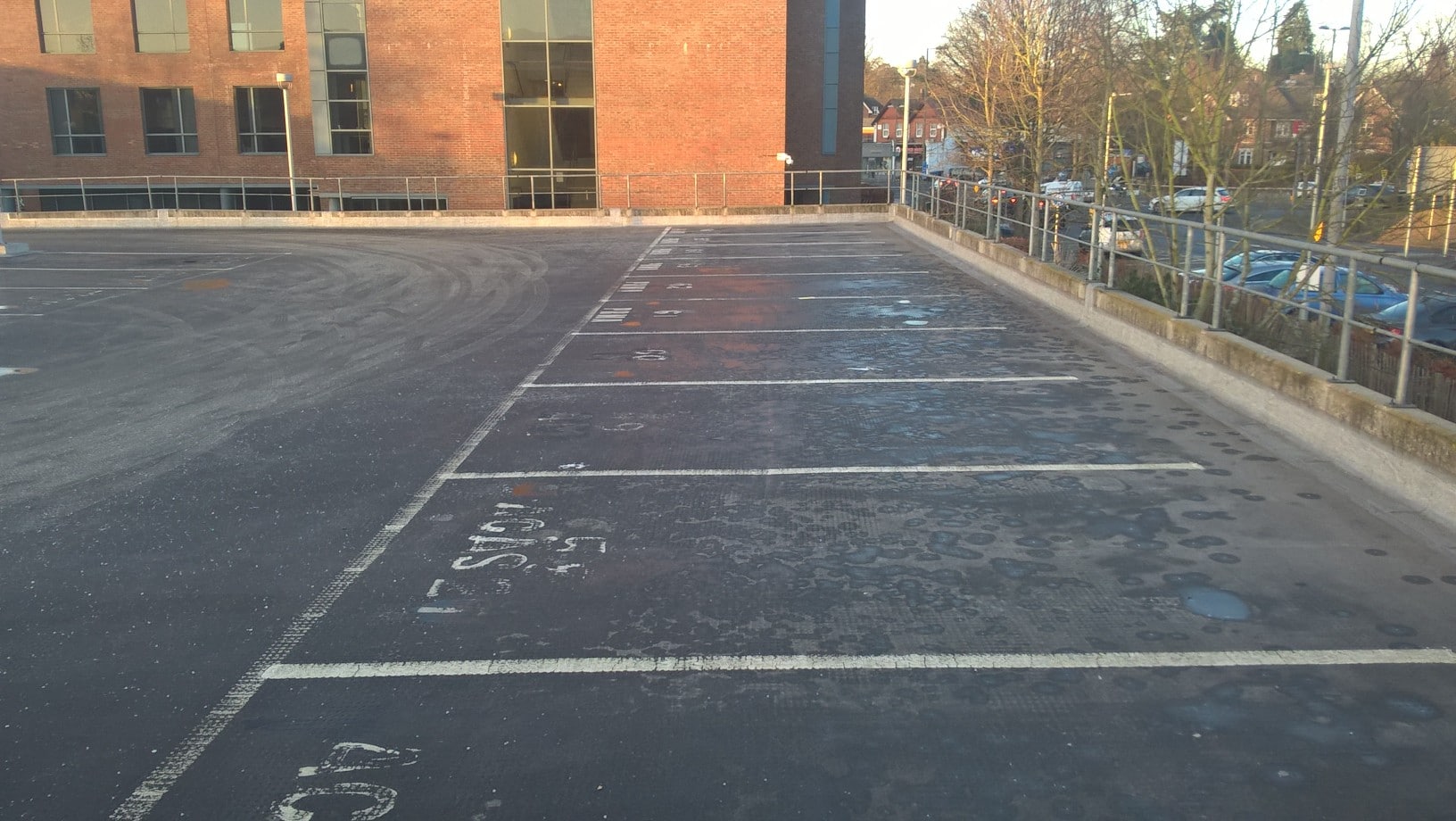 Before: Damage to Deck Surface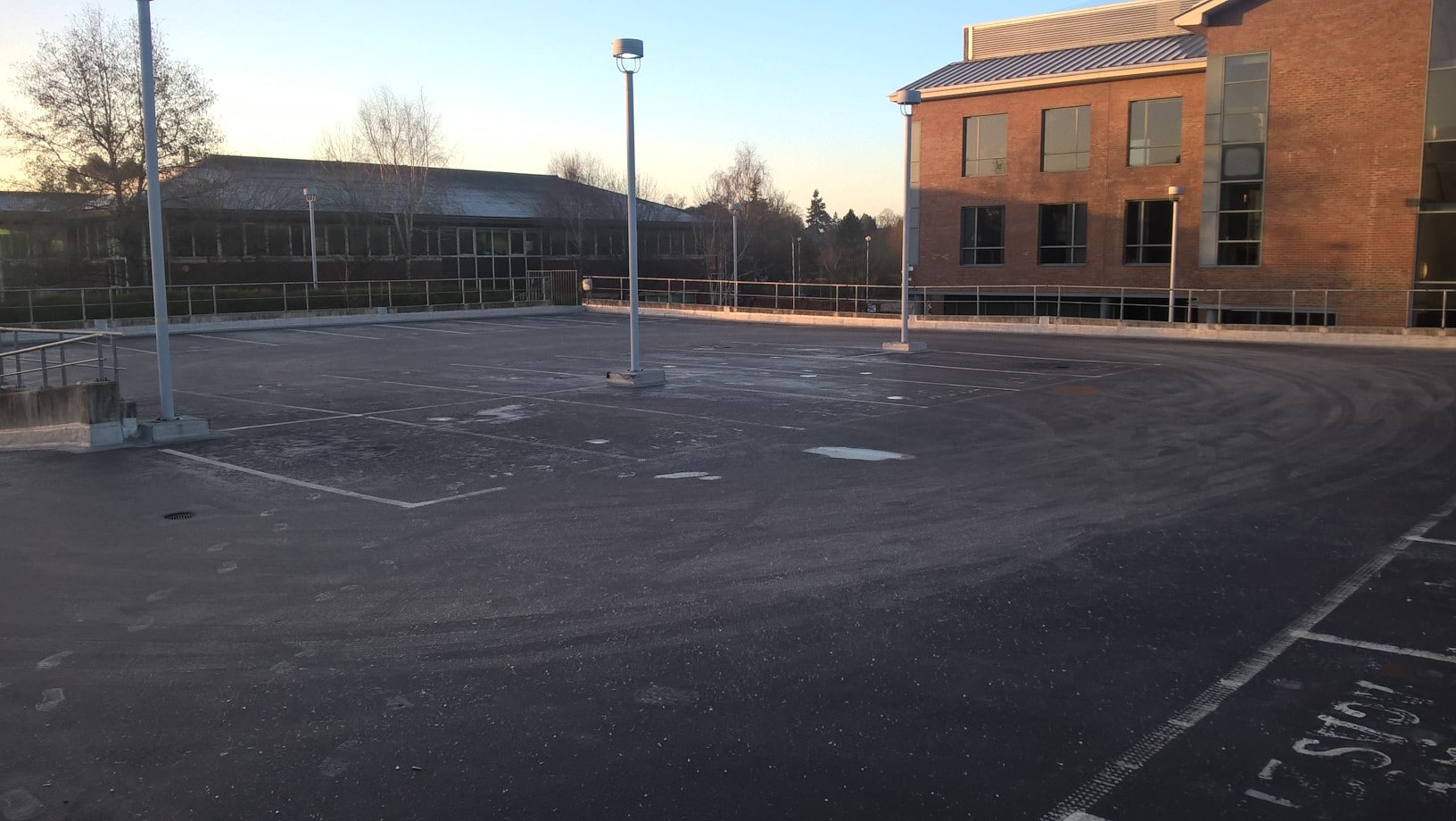 Before: Faded Line Marking & Instructions
Following substrate preparation which included captive blasting and line removal, wheel indents and other defects in the existing asphalt surface were repaired incorporating Tremco's CP581 fleece reinforcement overbanding being used also to treat daywork joint splits.
Following minor drainage repairs and alterations, the top deck of the car park was fully re-waterproofed using Tremco's Rapid Cure MMA Deck Waterproofing System.
All works had to completed over a long weekend to minimise disruption to the car park's business users during the working week.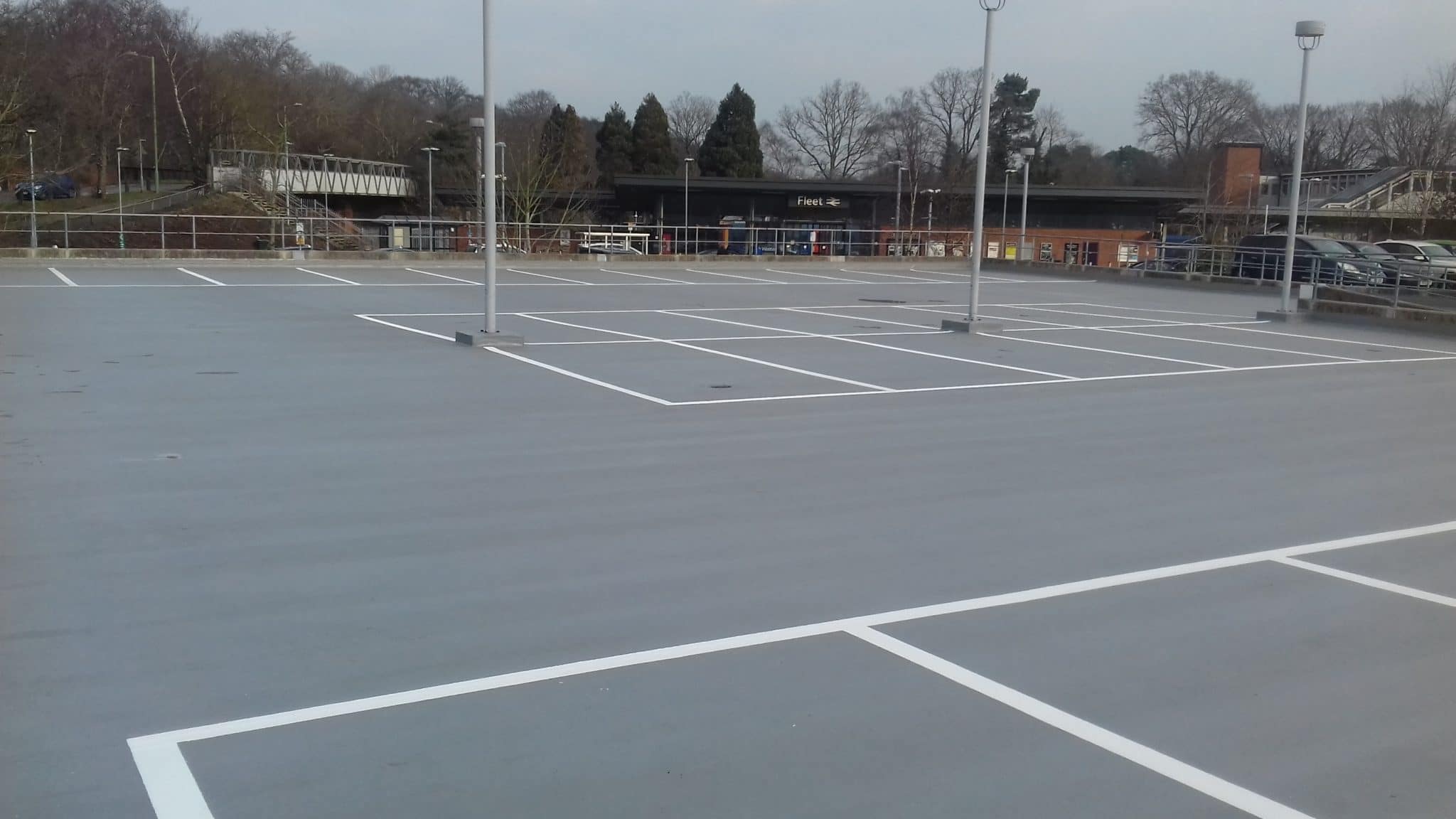 After: Overall Surface Enhanced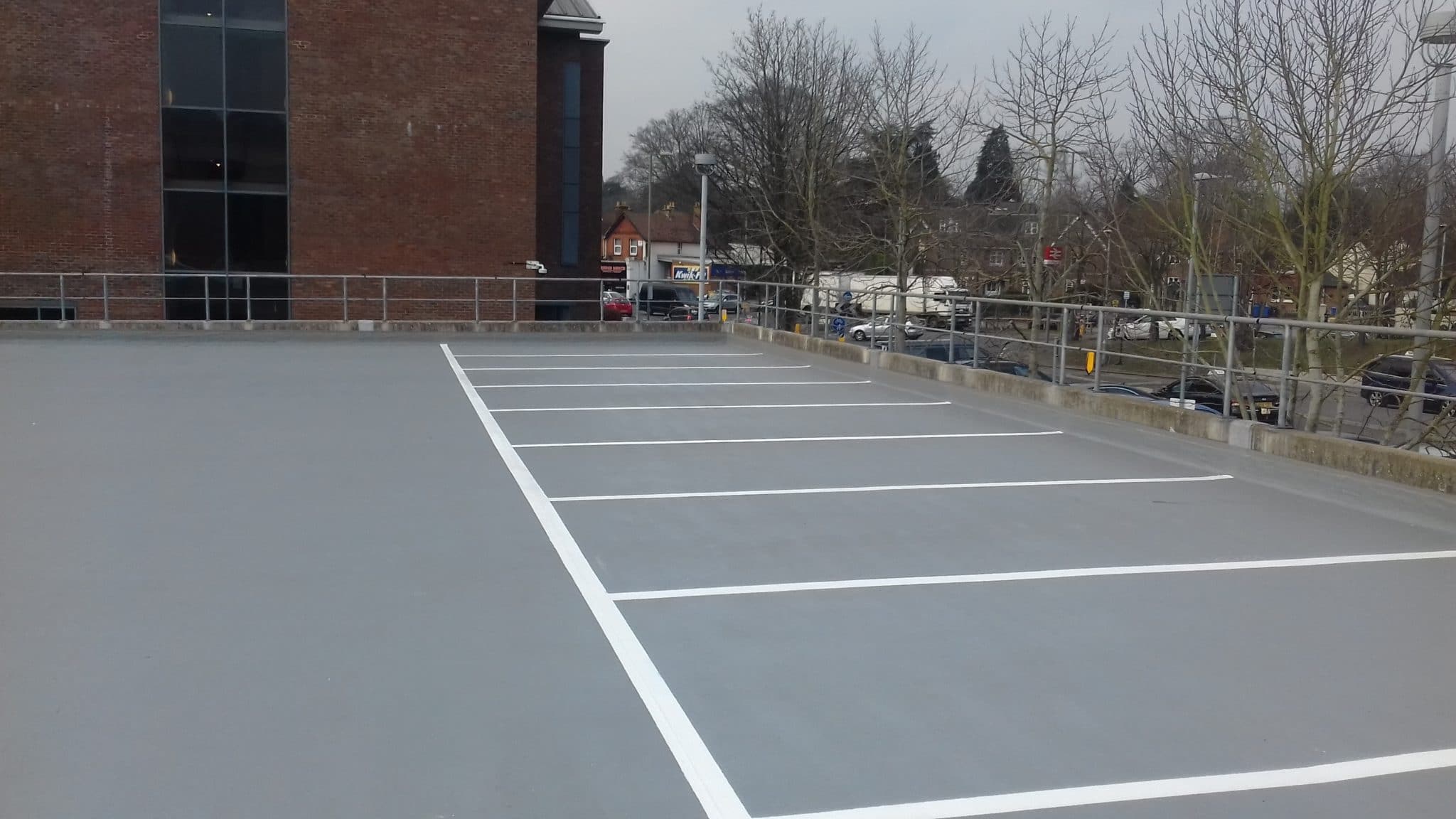 After: Fully Protected & Watertight Deck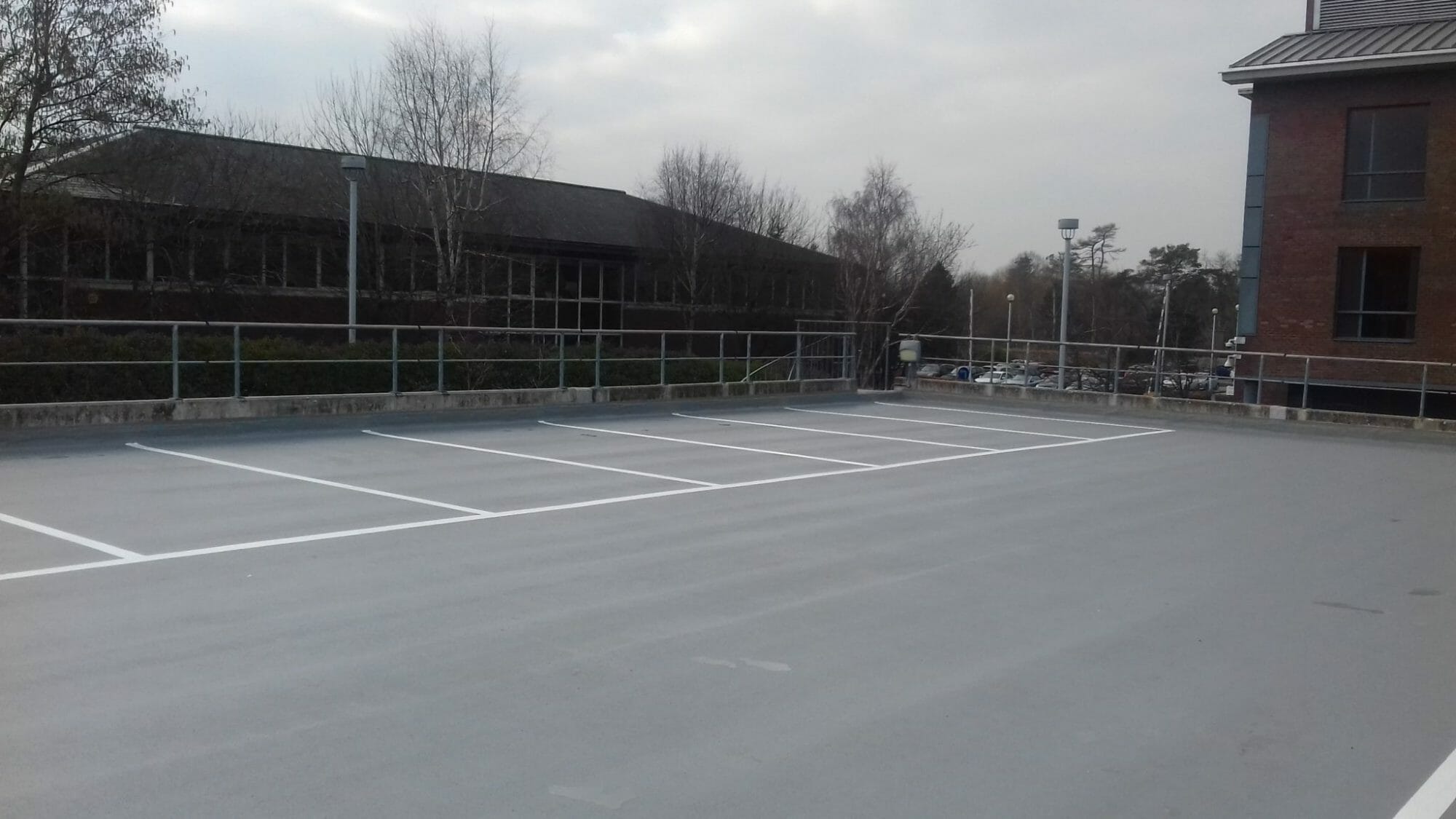 After: Line Marking & Instructions Reinstated