Continuing Professional Development
"The really refreshing thing about your CPD today was that it was technically informative and we actually all felt we learnt something new. Thank you very much!"
Frankham Group
If you're a Building Surveying, Structural Engineering, Asset Management or Architectural practice, then you'll definitely be interested in the range of Continuing Professional Development (CPD) seminars provided by Cemplas. We cover a broad range of subjects that include understanding structures through investigation, structural repair & protection and asset management programme writing.
The feedback we get from our seminars is overwhelmingly that they are very informative and a refreshing change to some other CPD's that attendees have had to sit through recently. We pride ourselves on ensuring that our CPD's contain relevant content and subject matter that is pertinent to the types of projects that our clients and their representatives are working on; CPD does after all mean 'Continuing Professional Development' so the main aim is to ensure that NO ONE leaves the room without having learnt something they didn't know before they came into the room!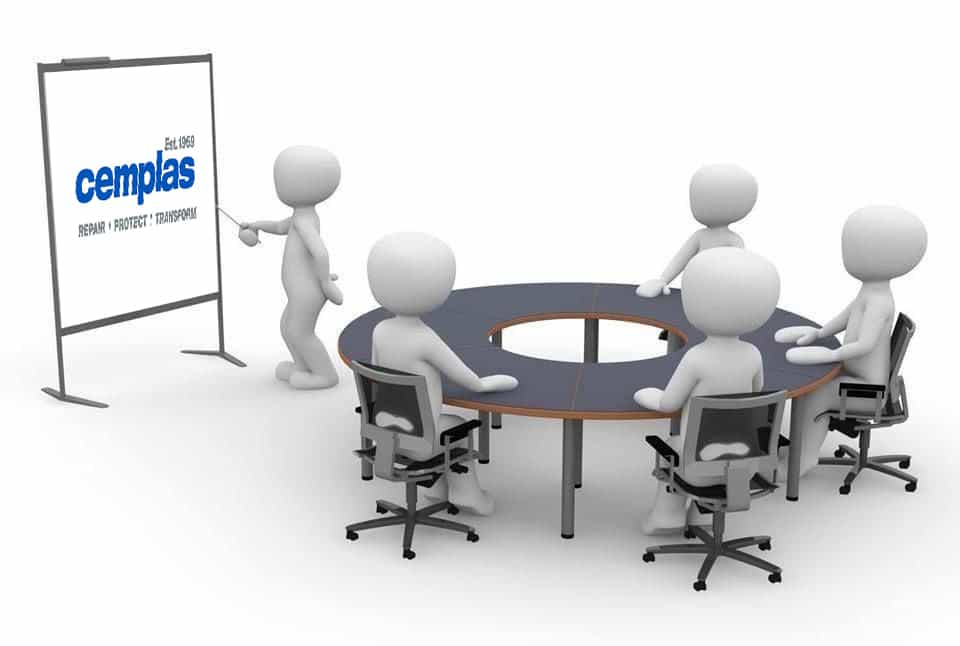 Our seminars are FREE OF CHARGE. We come to you and normally present them over a lunchtime, lasting approximately 40 minutes although we are very happy to present at other times of day (weekdays) if required. We're happy to provide a light buffet lunch with refreshments too and once attended, we will issue a Certificate of Attendance for individuals as evidence of the time spent.
.
So take a look at the range of subjects listed at the top of this page and if you're interested in finding out more about our CPD programme or would like to book a presentation, please complete your request by clicking HERE and we'll be right back in touch.