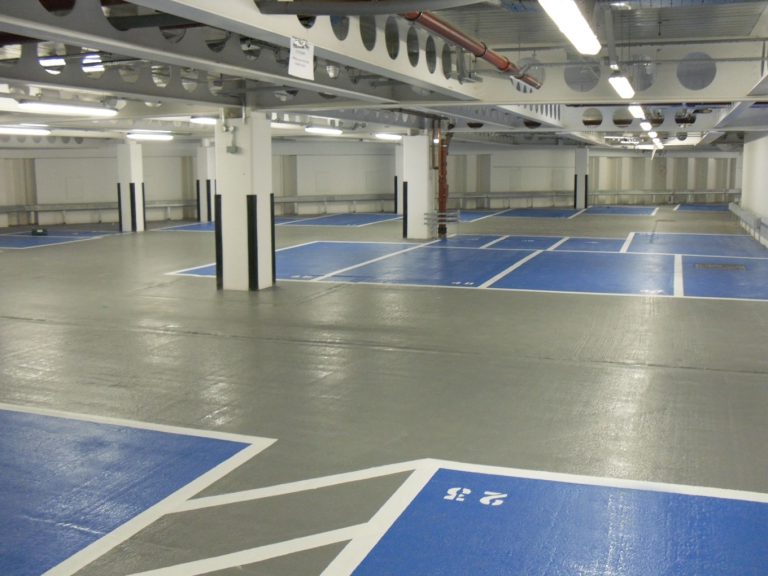 Client: Kier Property & Invista Real Estate
Role: Principal Contractor
Consultant: TP Bennett
Scope
Deck Waterproofing

Linemarking
Details
Resurfacing using

Sika's 161 & 264 Car Park coating

Car park bays, walkways, disabled logos and hatching applied
Developed as a joint venture between Kier Property & Invista Real Estate, a new ten-storey development in the heart of Reading known as One Reading Central was constructed on a former NCP Car park to provide over 20,000m2 of grade 'A' office space.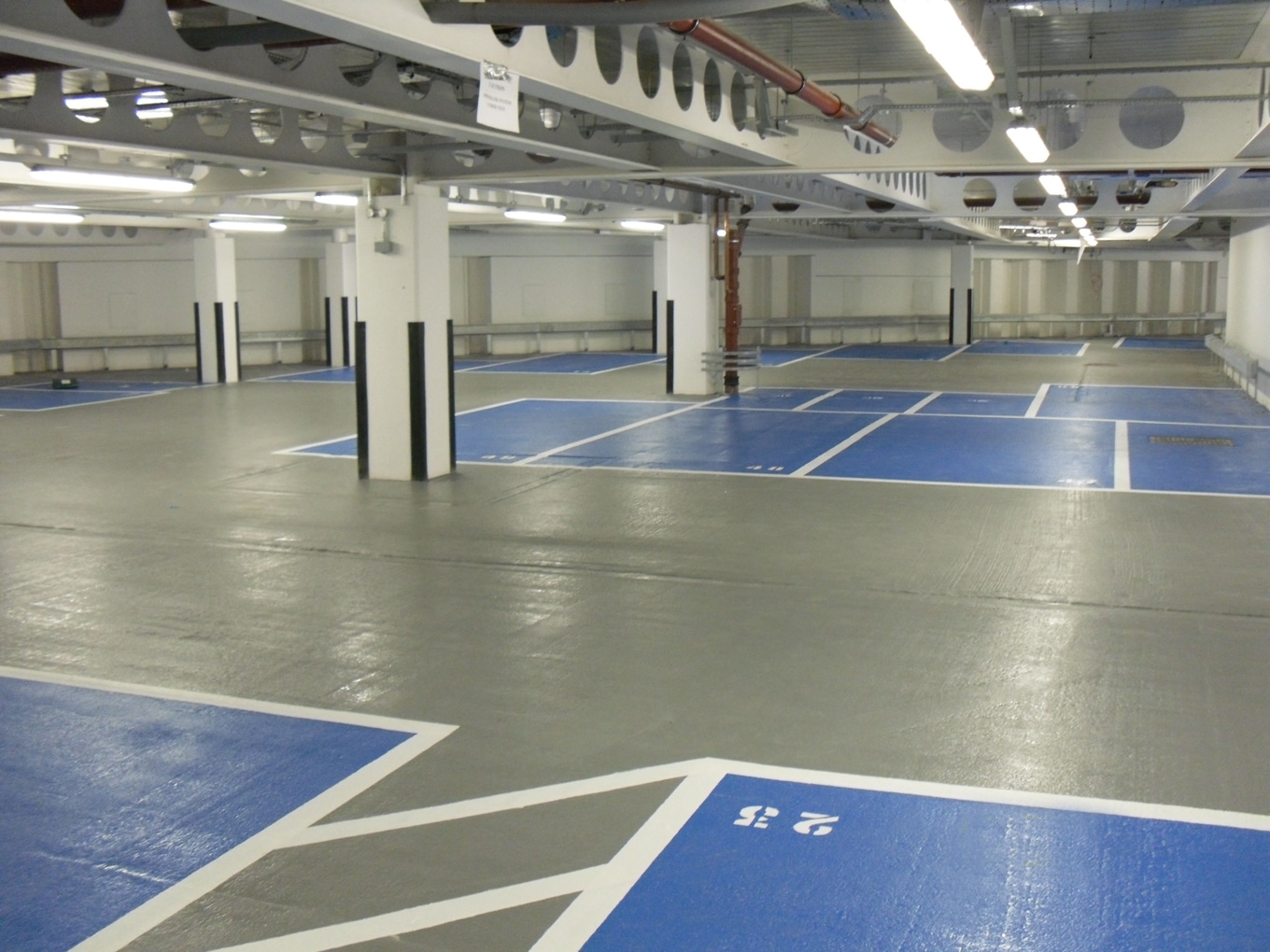 The Construction operation involved continuous 24-hour working for the entire period with full scale day and night shift operations to sustain the required progress.The Architects TP Bennett specified Sika's 161 & 264 Car Park coating to the internal car parking which was provided at the lower ground, and ground floor levels with the main office space occupying levels one to ten.
Having a long established history of applying Sika's Car Park coating systems, the main contractor Kier appointed Cemplas Waterproofing and Concrete Repairs Limited , the £60,000 contract to undertake the Interdeck coating works to bring the lower level Car Parking areas to the high standard required on this prestigious project. All works undertaken by Cemplas were backed by their 10 year workmanship guarantee.
The floor slab was vacuum blasted to prepare the surfaces prior to the application of the Interdeck coating system. The system components comprised of applying 1 coat of Sikafloor 161, which once applied was blinded with a quartz sand to provide a non-slip finish. This was followed by applying 2 coats of Sikafloor 264.
Two colours were chosen to provide an aesthetic appearance, and good designation between parking bays and running aisles. On completion of the
Car Park coatings, Cemplas applied the line markings and disabled logo's including hatching.
Reading Central One is the first of two phases, with the next phase being called Reading Central Two which would consist of 12,000 square metres built over six floors.
Cemplas are delighted to have been involved in the initial phase, and look forward to being involved in the next phase of the Towns major redevelopment.