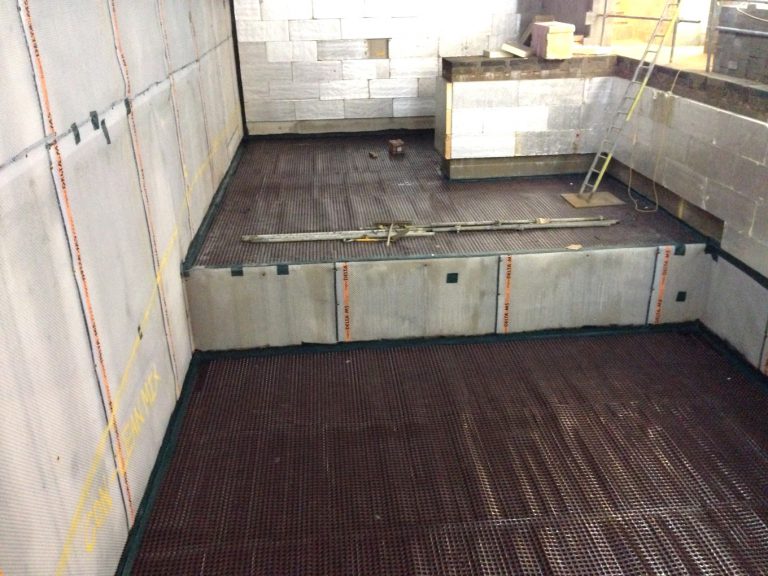 Client: Coniston Ltd
Role: Secondary Contractor
Scope
Details
£60,000 contract to apply Delta Cavity membrane system
8 week project
Application of Delta MS500 & MS20 to basement walls and floor
Application of Koster NB1 slurry to pile caps up to DPC
Application of Deuxan 2C/Drainage Sheet to roof terrace
Appointed by the main contractor Coniston Ltd, Cemplas Waterproofing and Concrete Repairs Ltd who have been Waterproofing basement and underground structures since 1969 undertook a £60,000 contract to apply a Delta Cavity membrane system to a new basement.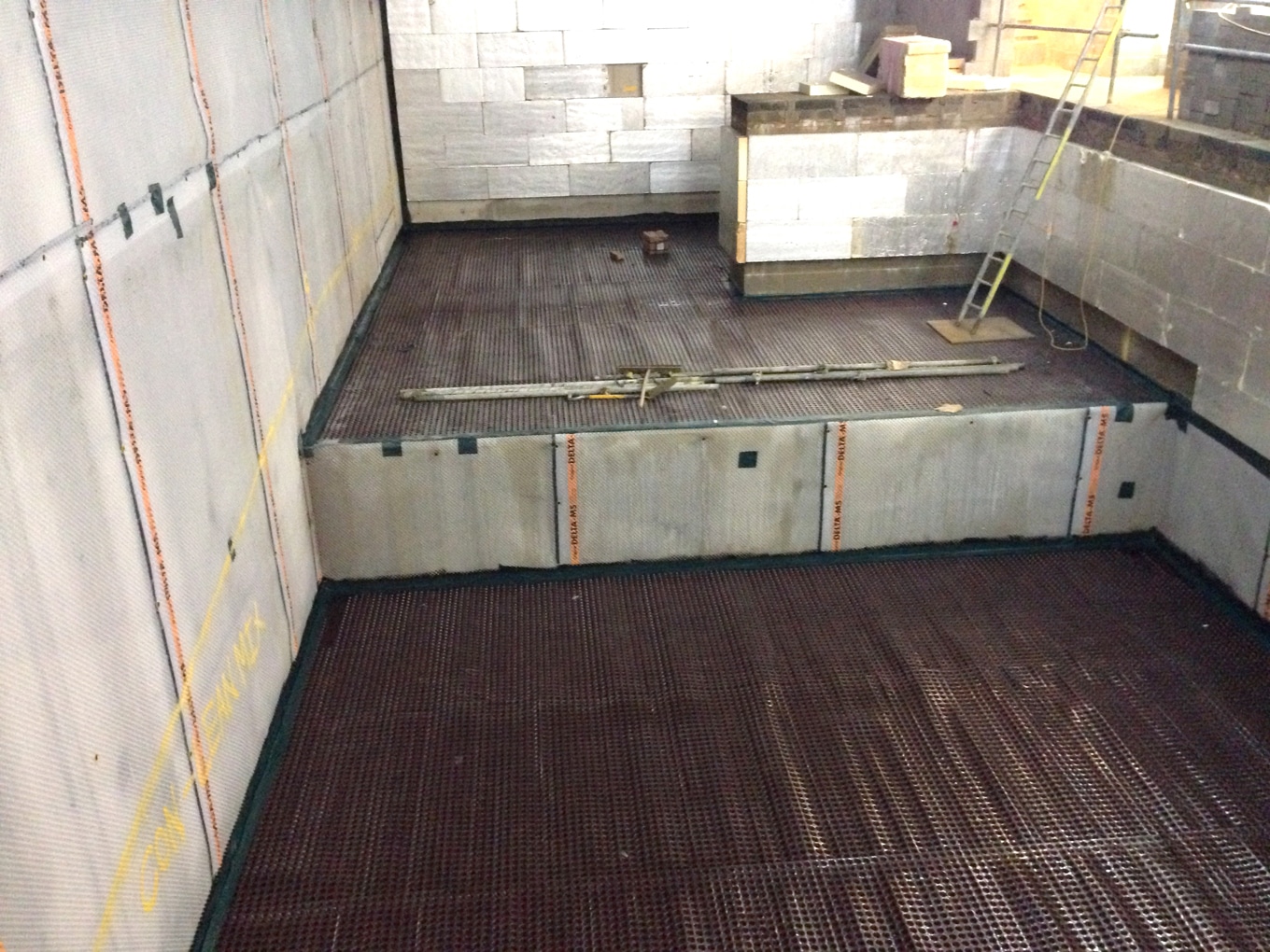 Duexan 2C waterproofing was applied to the new roof terrace including Delta's Geo drainage sheet.
The contract was undertaken by Cemplas operative over an approximate 8 weeks period and comprised of applying Delta MS500 & MS20 to the basement walls, and floor, Koster NB1 slurry to the pile caps up to DPC, and Deuxan 2C/Drainage Sheet to the roof terrace. Cemplas are ISO9001 and ISO 14001 accredited, and all our work is backed up with a 10 year workmanship guarantee.
Cavity drain membranes work on the principal of allowing water to continue to penetrate the structure but control it in the air gap and divert it to a suitable drainage point or pump (if required) and can be fitted with little or no preparation to the substrate. Once fitted wall surfaces can be dry lined or plastered directly, and floors can be screeded, or a suitable dry board system installed. This method of basement waterproofing allows decoration and floor finishes to be completed almost immediately, without long drying out periods.
To meet the demands of our expanding client base, over the last few years Cemplas have expanded the Waterproofing division, together with the setting up of a specialist flooring division to complement our Concrete repair and Car Park divisions to service the needs of our clients.