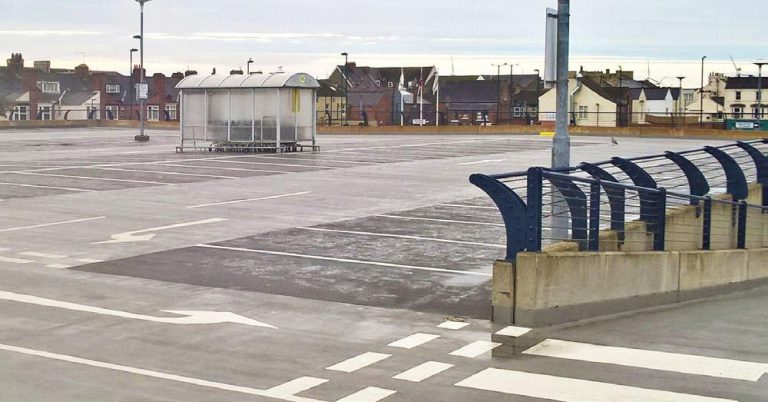 Client: Wm Morrison Supermarkets plc
Role: Principal Contractor
Scope
Deck Waterproofing
Expansion Joints
Line Marking
Details
Single, podium deck
Reinstate line marking and instructions throughout
Replacement of 165 LinM of movement joints
Application of waterproofing system to 7,400m²
The scope of this refurbishment was to replace the badly worn existing deck waterproofing system and mechanical joints to the upper deck, both of which had failed and were allowing water ingress across the car park leading to possible structure damage.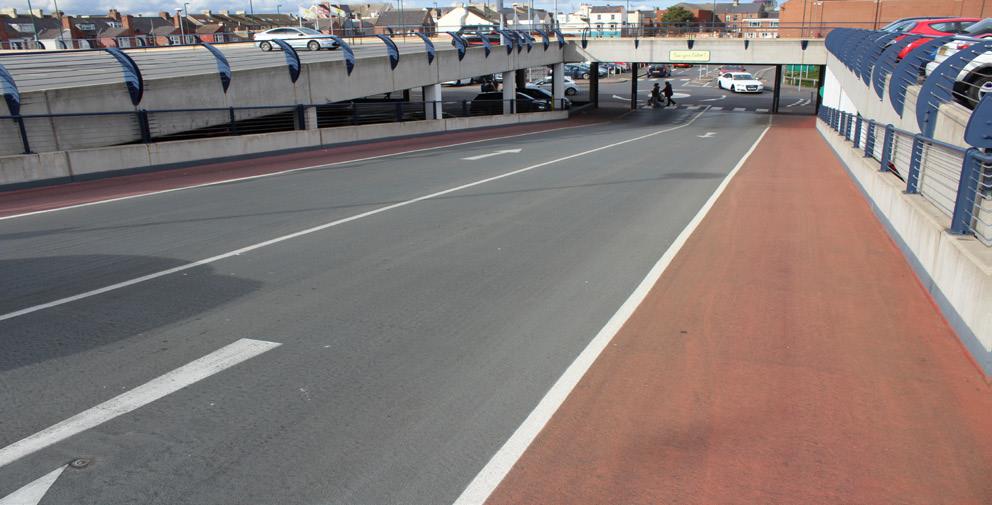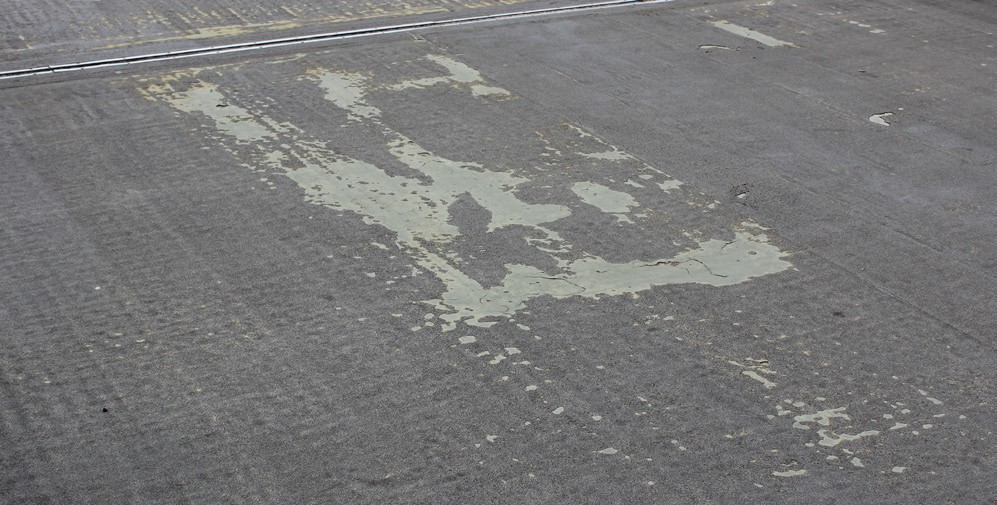 Before: Delaminated surface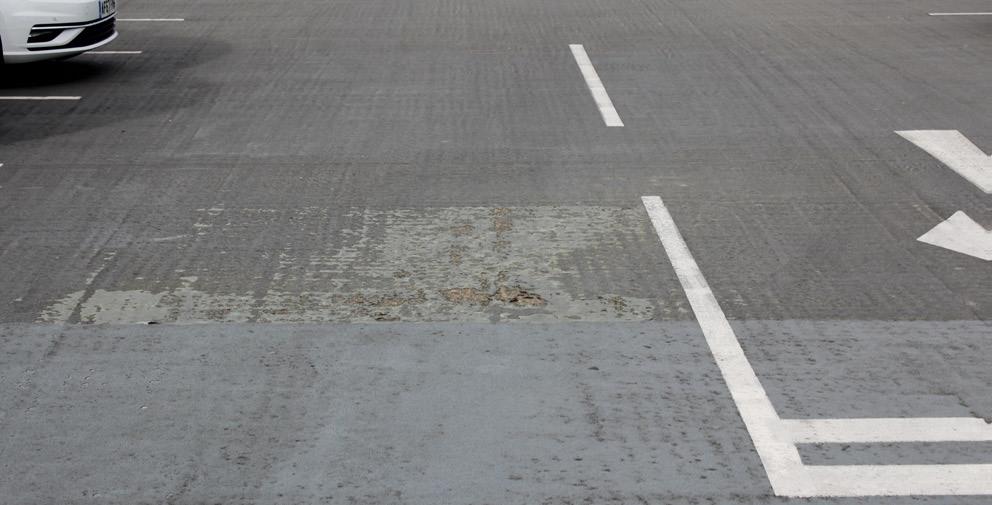 Before: Worn out waterproofing
It had also created an unpleasant parking environment for the store's shoppers using the deck below. The structure itself comprises a single, podium deck formed of pre-cast reinforced planks simply supported within a RC frame. The structural 'topping' on top of the pre-cast planks was at risk of further damage given movement cracks which had formed and reflected through the waterproof decking system allowing salt-water ingress.
The entire surface area of the upper deck – measuring some 7,400m² – was prepared by removing the existing waterproofing, replacing the 165 LinM of movement joints and followed by the application of Sika's RB28 car park decking system to re-waterproof. All works were carried out over a 14-week contract programme with phased possessions to reduce inconvenience to customers.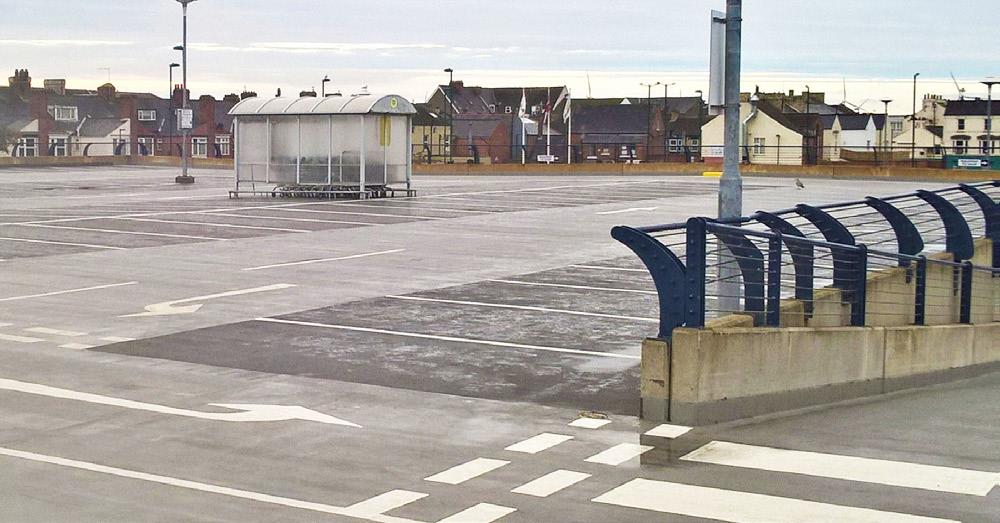 After: Contrasting colours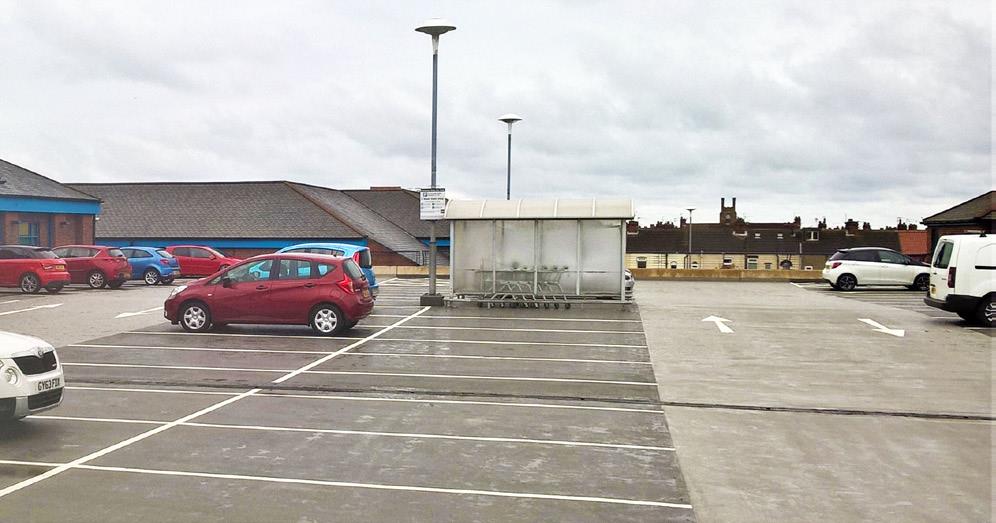 After: Movement joints installed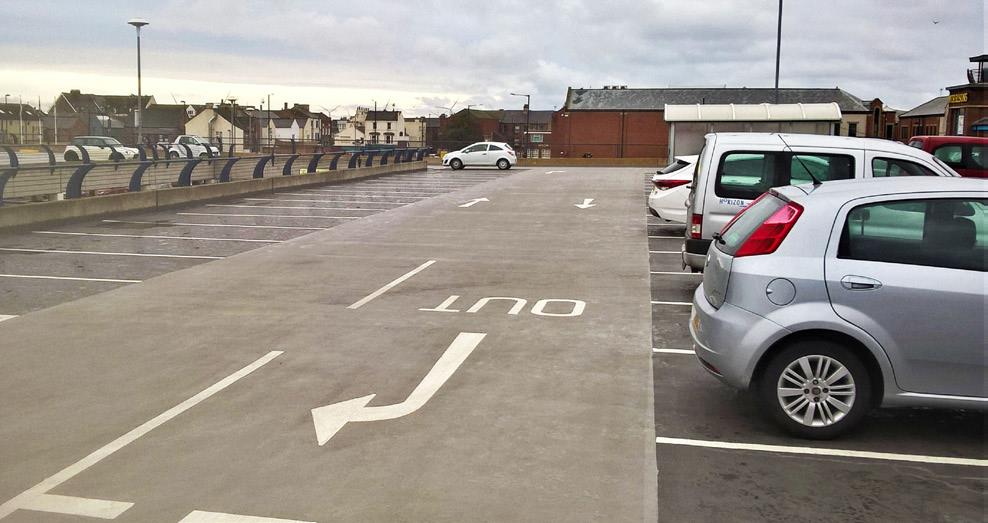 After: Decks re-waterproofed