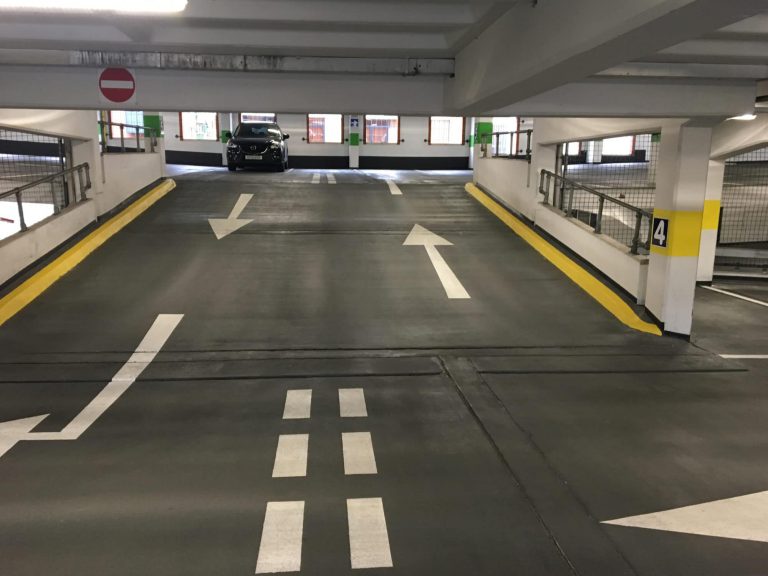 Client: Guildford Borough Council
Role: Principal Contractor
Scope
Deck Waterproofing
Line Marking
Details
7,500m² of deck waterproofing
Reinstate line marking and directional instructions
The scope of this refurbishment was to upgrade and improve the overall aesthetic appearance within this comparatively new multi-storey car park whilst at the same time adding a coloured, protective waterproof coating to the parking decks throughout.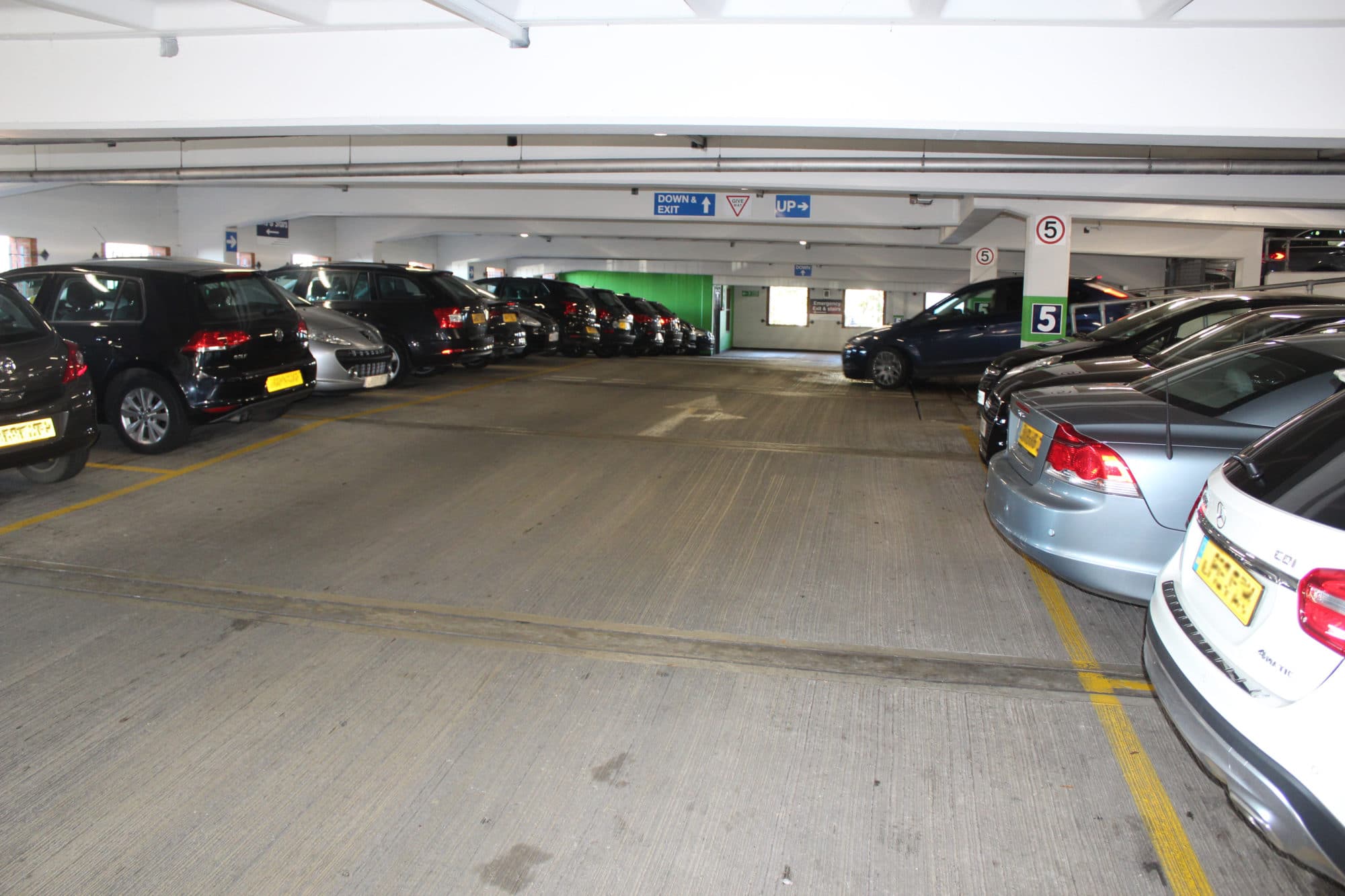 Before: Unprotected Concrete Decking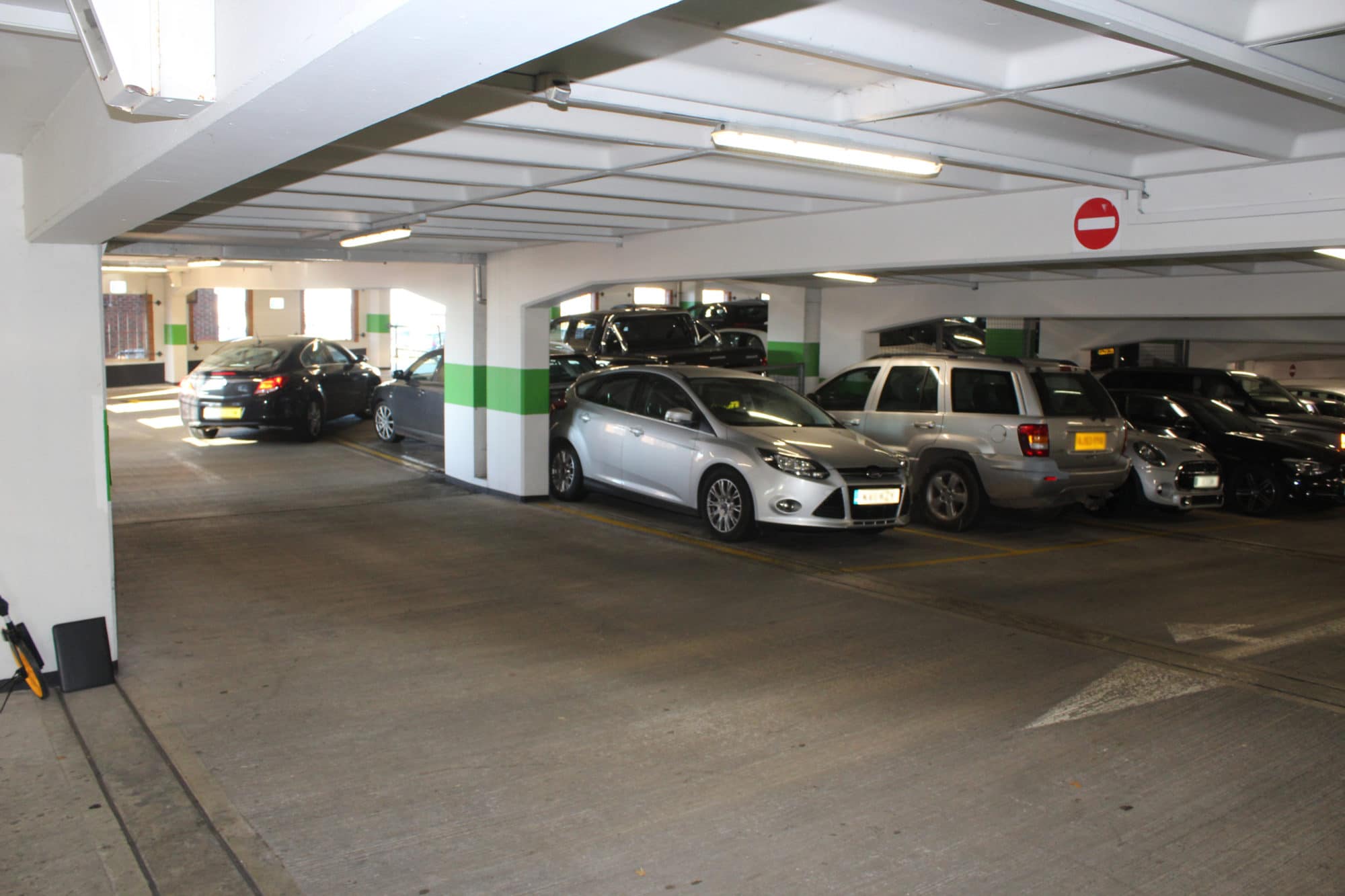 Before: Dark & Uninviting Interiors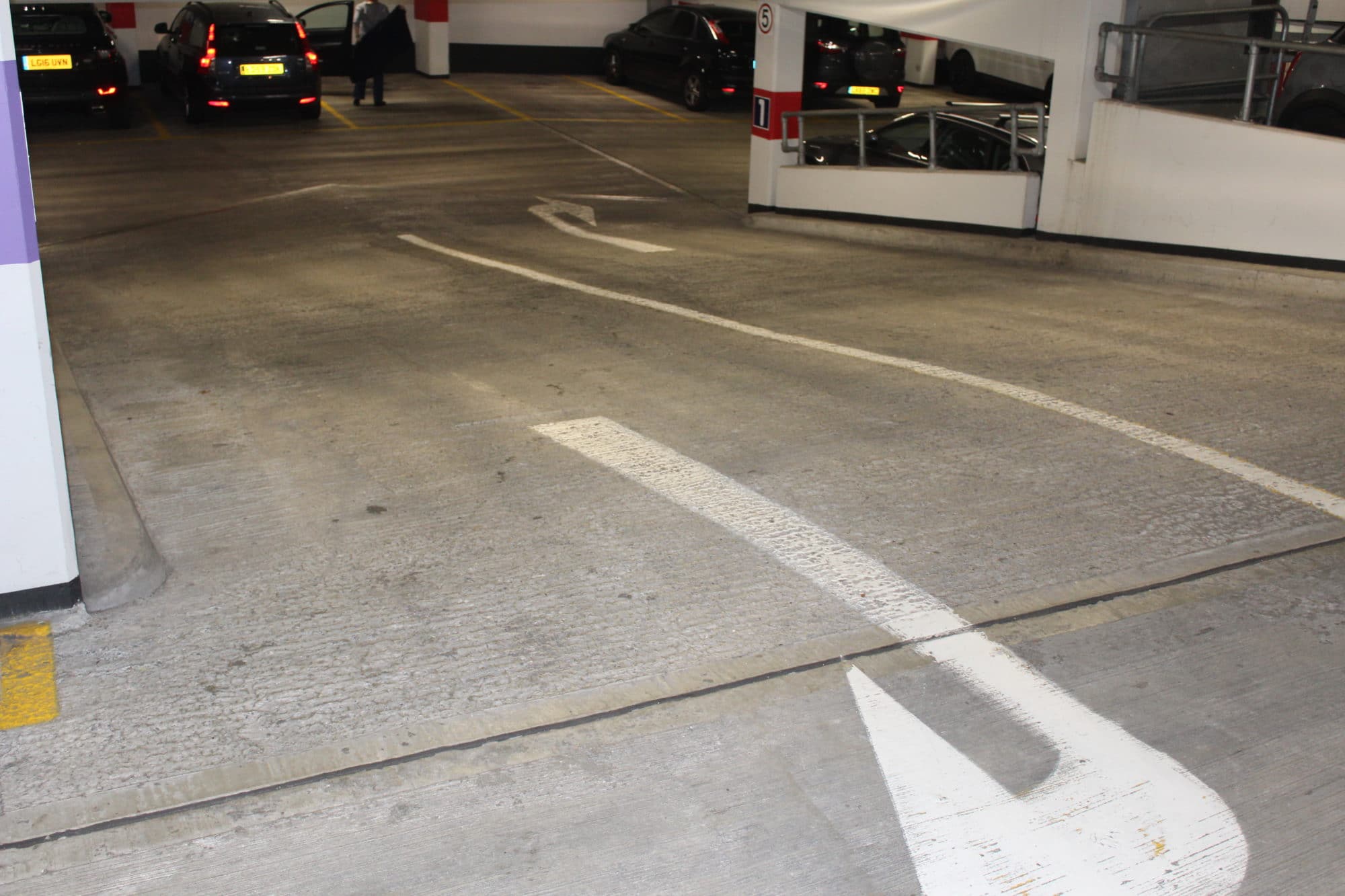 Before: Fading Line Marking
All 7,500m² of brush-finished in-situ concrete decks were prepared by captive shot blasting to remove surface contaminants and to provide a suitable mechanical key for the subsequent application of protective coatings. A combination of Sika's RB24 & RB28 car park deck waterproofing system was applied to all six internal levels and inter-connecting internal ramps. This project was completed in phases to allow for continued use of the car park during opening hours thus minimising any inconvenience to the car park's users.
The scheme was concluded with waterproofing works to the entrance and exit being carried out outside of normal working hours. The project was fully completed and handed back within the allocated 8-week time frame and within the client's budget.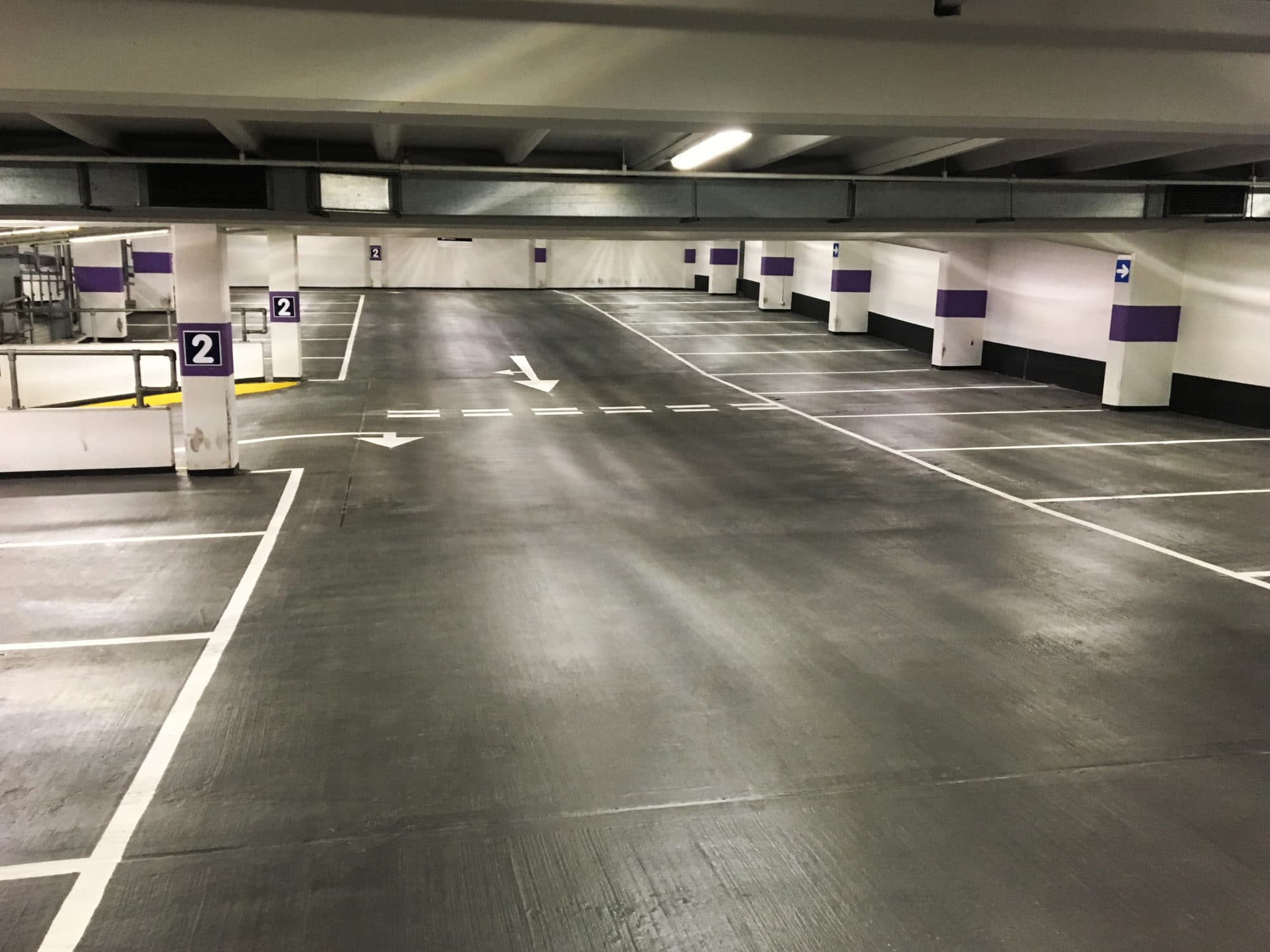 After: Fully Waterproofed Decks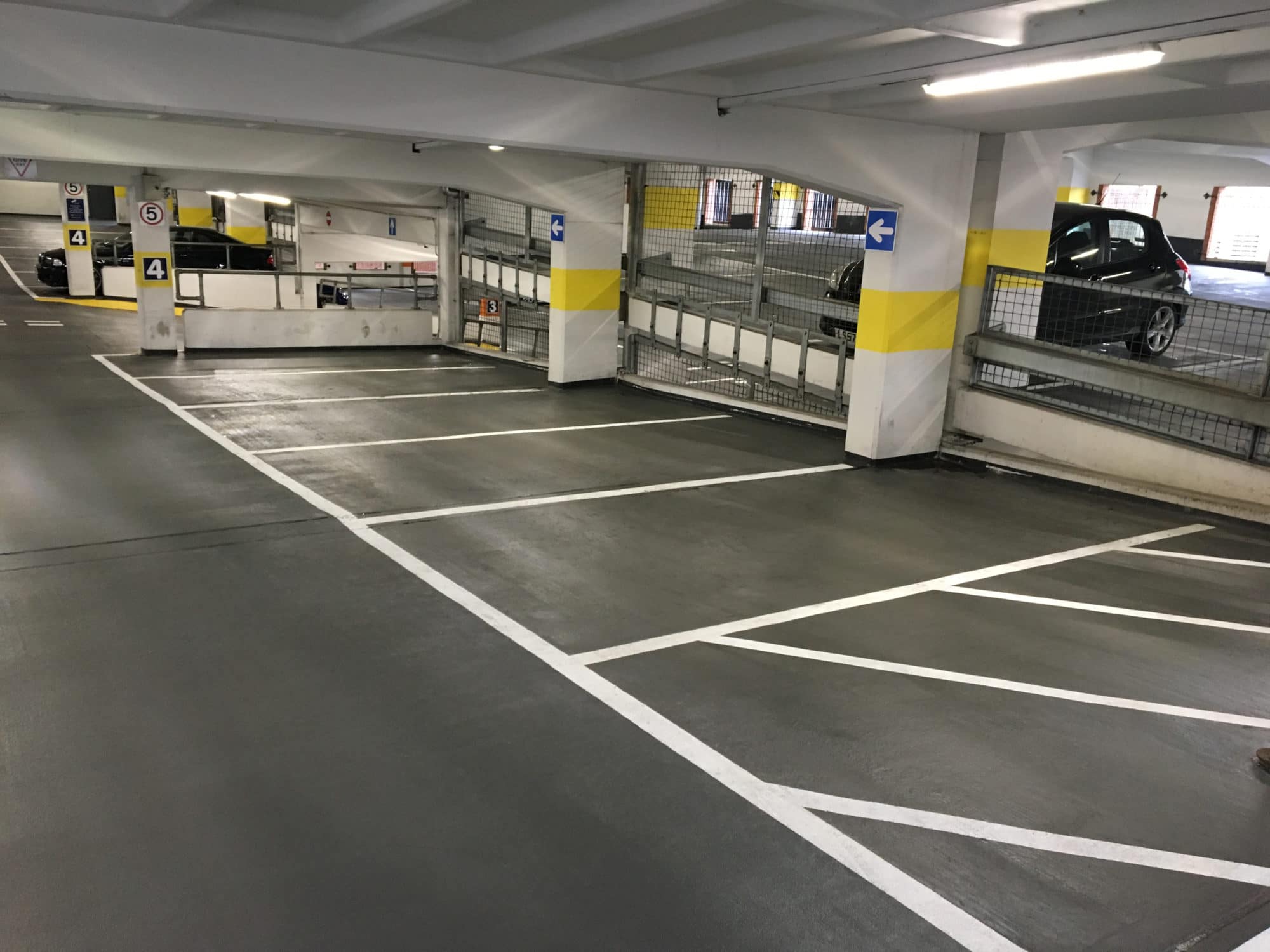 After: Light & Bright Interior Improvements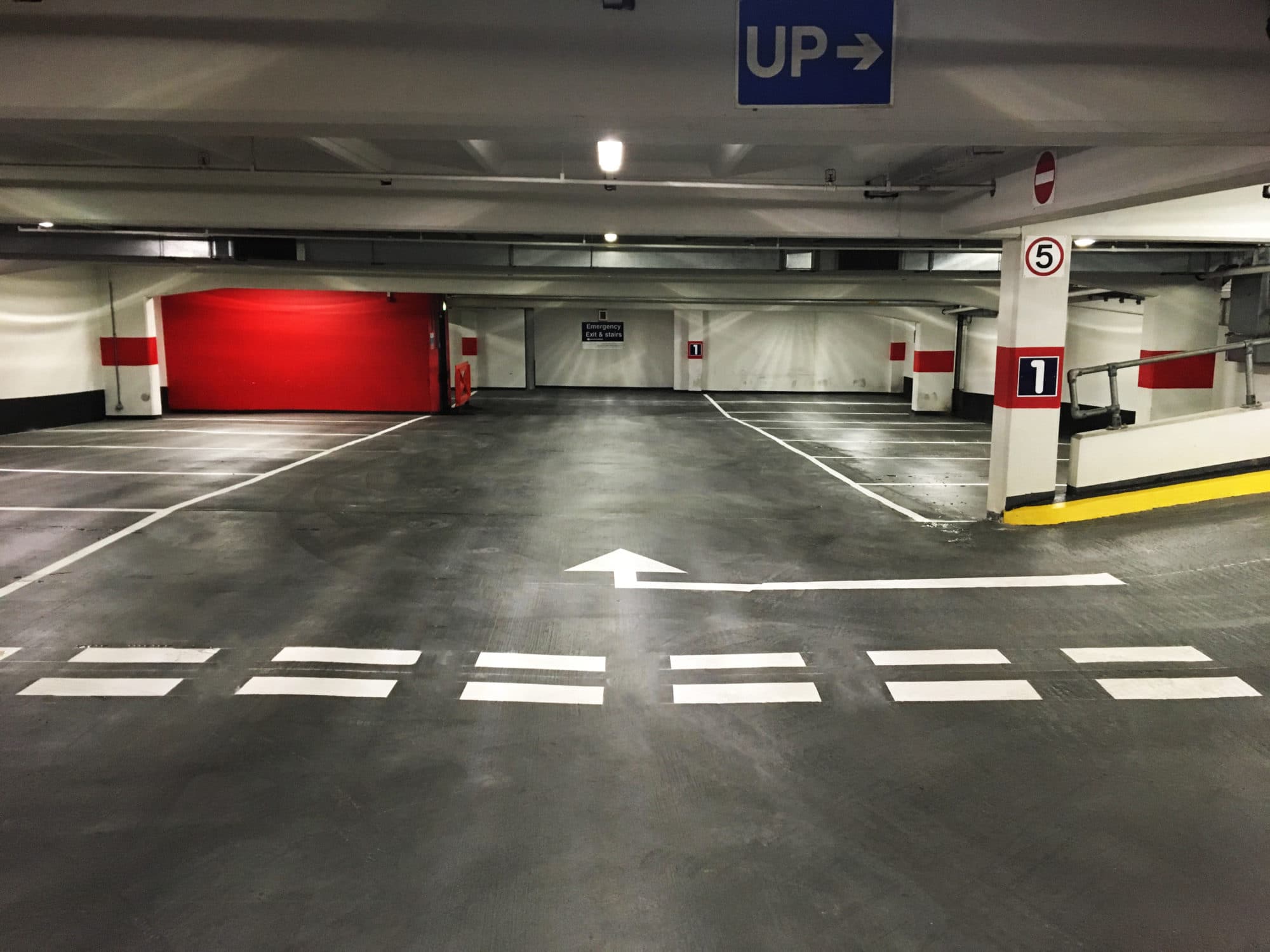 After: Clear Line Marking