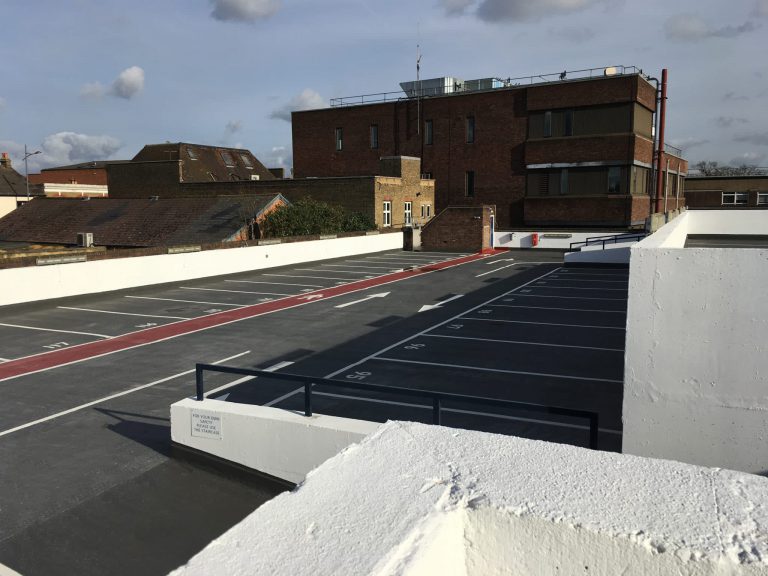 Client: EDF Energy
Role: Principal Contractor
Scope
Deck Waterproofing
Concrete Repair & Anti-Carbonation Coatings
Details
Office Significant concrete repairs to soffits, columns & walls
Walkway demarcation
The scope of this project was to fully refurbish the North, South, Staff and Visitor car parks as part of an ambitious 9-week programme.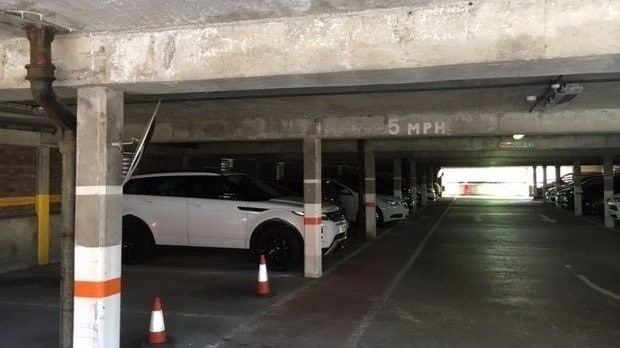 Before: Dark & Unwelcoming Environment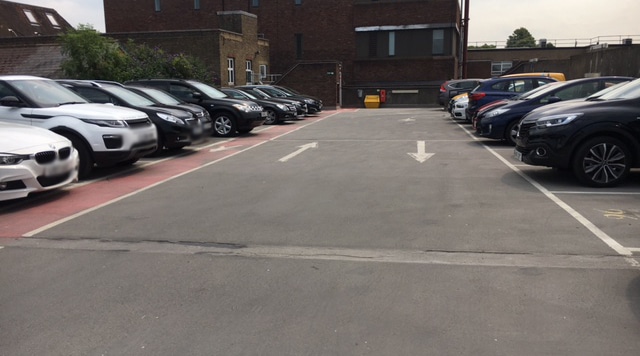 Before: Failed Existing System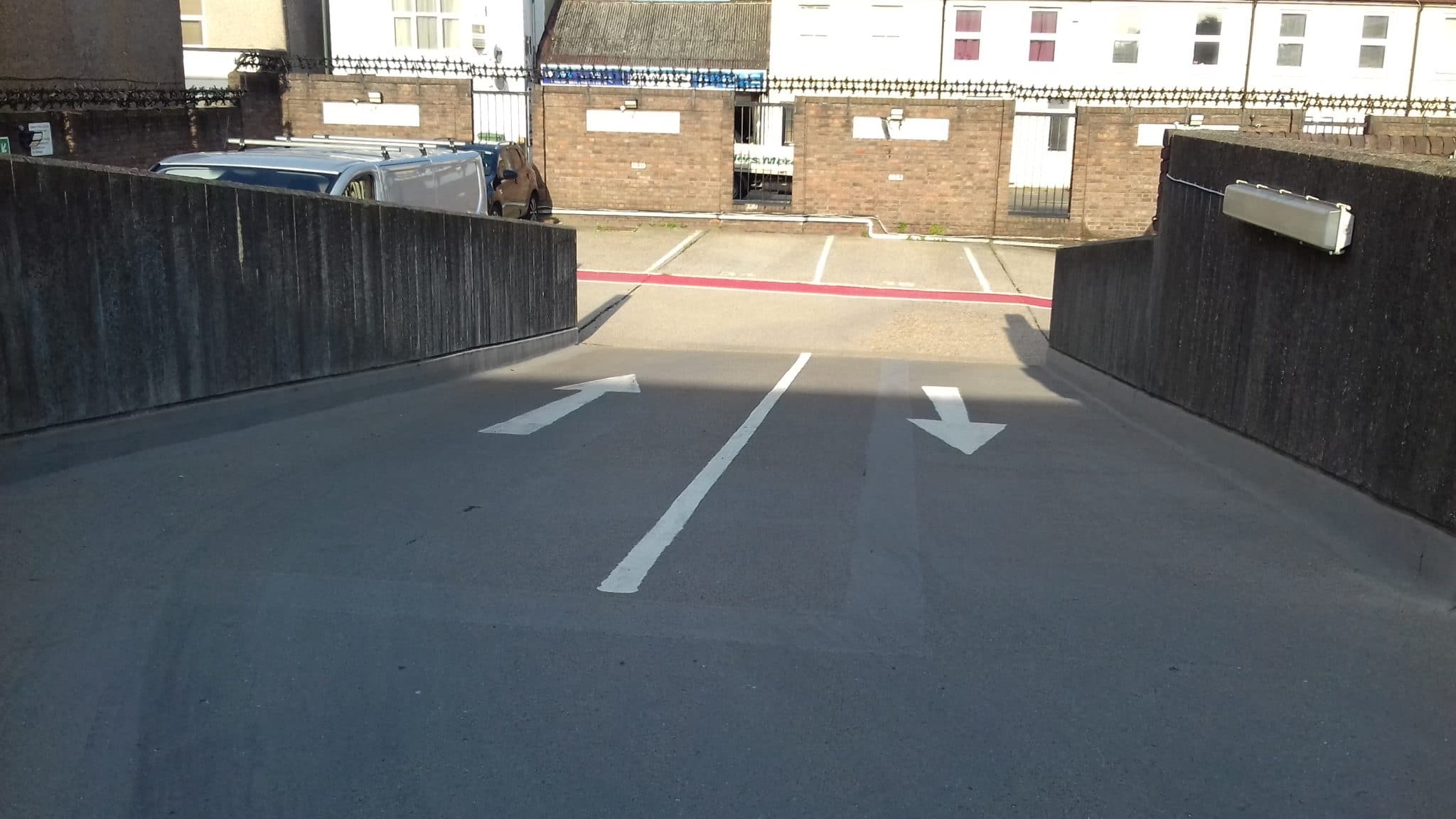 During: Ramps Halfway Through Refurbishment
Significant repairs had to be carried out all car parks following concrete damage caused by the long-term effects of both carbonation and chloride-induced corrosion. Sika's Monotop concrete repair system was utilised for concrete repairs to all soffits, beams, columns and walls. These were also protected with Sikagard anti-carbonation coatings.
Circa 1,810m2 of parking decks were completely re-waterproofed with Sika's RB58 car park decking waterproofing system. This rapid-curing system incorporates Sika Reemat Premium encapsulated within the resin layer to ensure full crack-bridging ability and durability when applied directly onto asphalt deck areas. This system was applied in contrasting colours of mid-grey for both the traffic aisles and parking bays with bright red to highlight the pedestrian walkways for increased safety.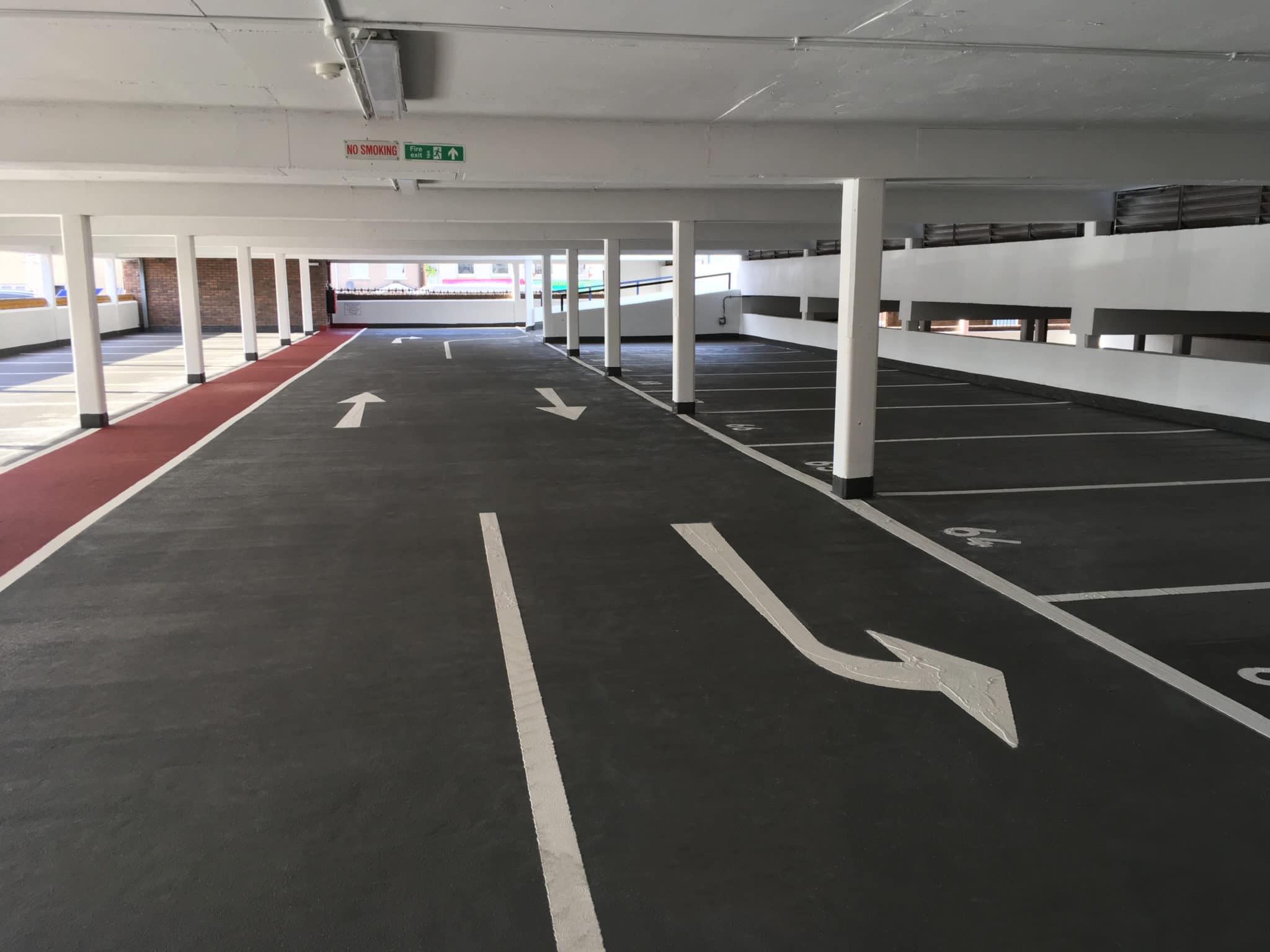 After: Light & Bright Interior Improvements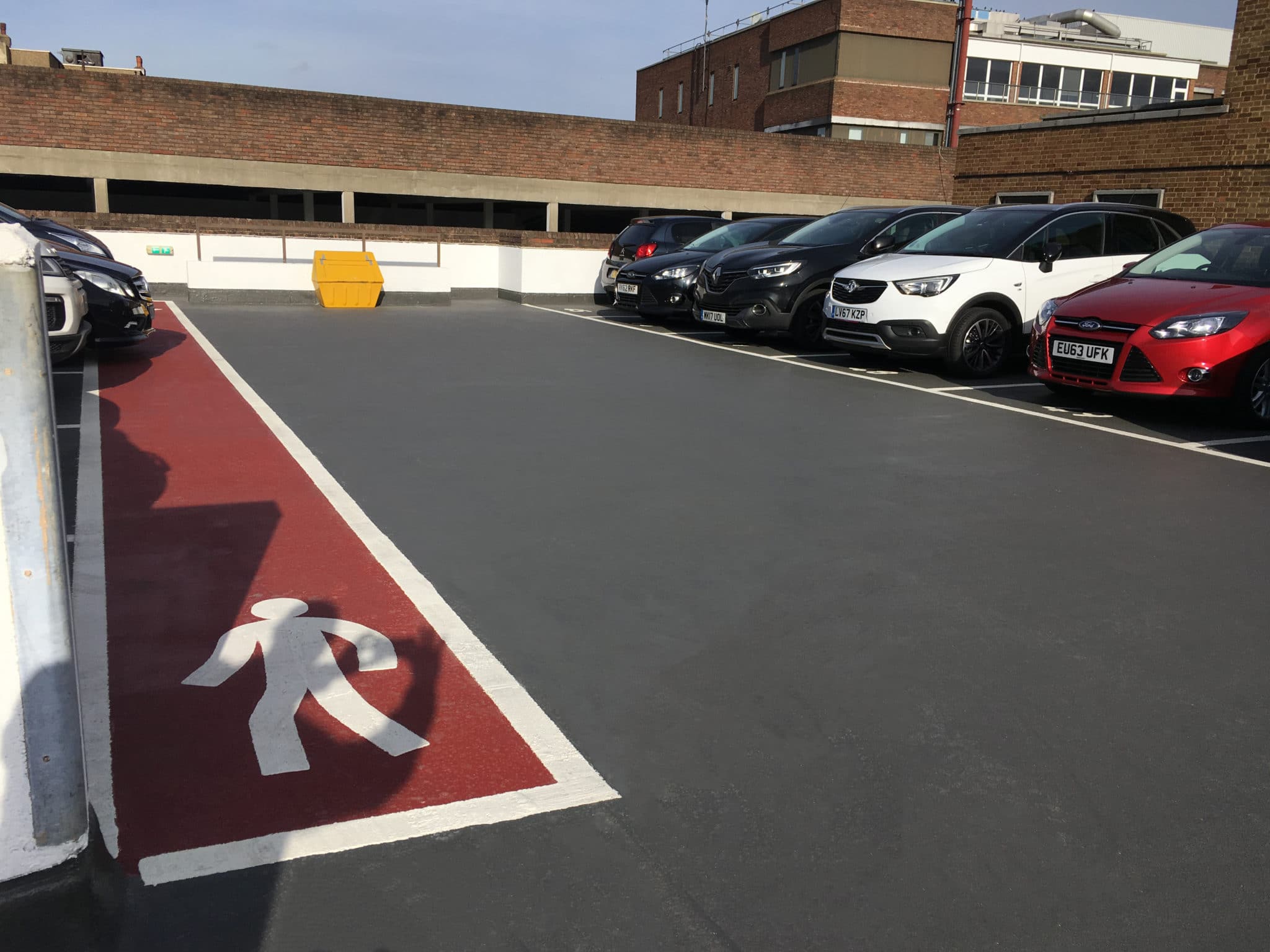 After: Fully Protected & Watertight Deck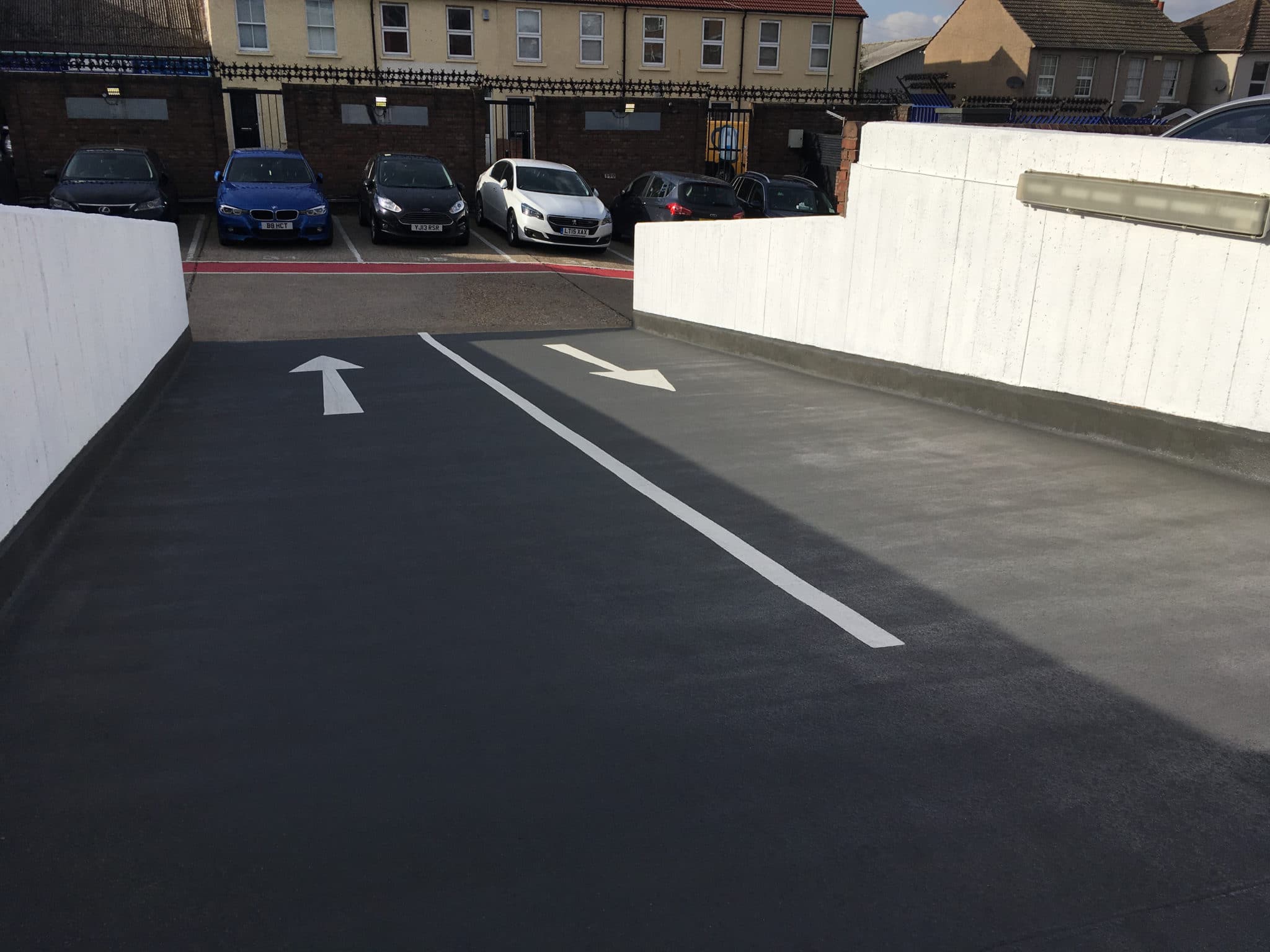 After: Fully Protected Ramps