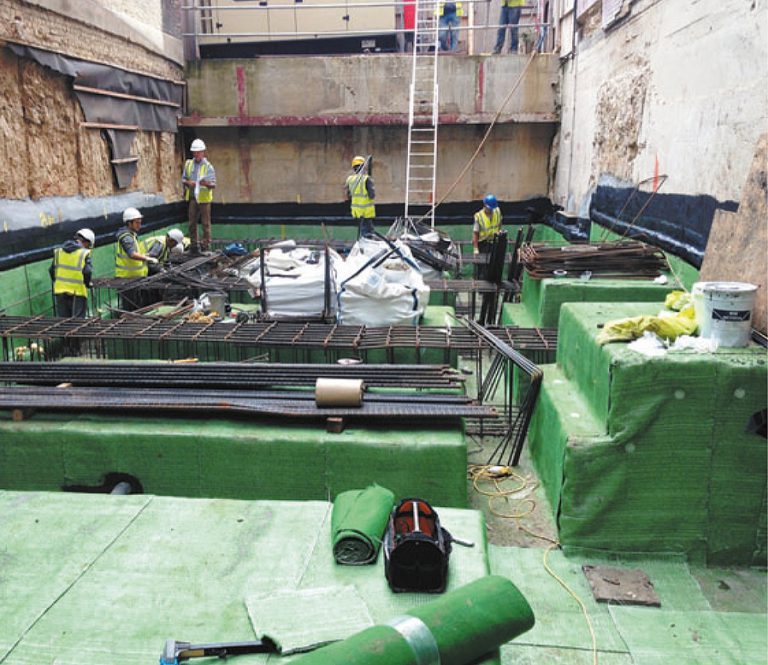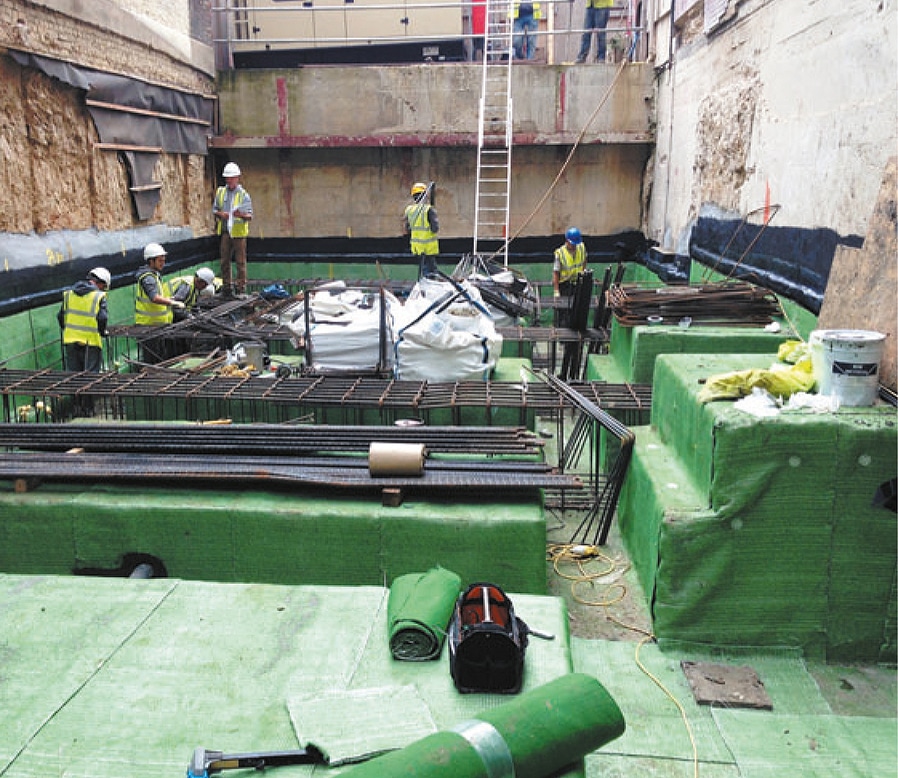 Client: J Coffey Construction Ltd
Role: Specialist Sub-contractor
Scope
Details
£30,000 contract
Installation of RIW Structureseal system to underside of new concrete slab
Installation of RIW Hevisea and sheetseal 226 to party walls
During the construction of a new basement to the London Clinic by J Coffey Construction Ltd, specialist contractor Cemplas Waterproofing and Concrete Repairs Ltd were appointed the £30,000 contract to install RIW Structureseal system to the underside of the new concrete slab, and RIW Hevisea and sheetseal 226 to the party walls.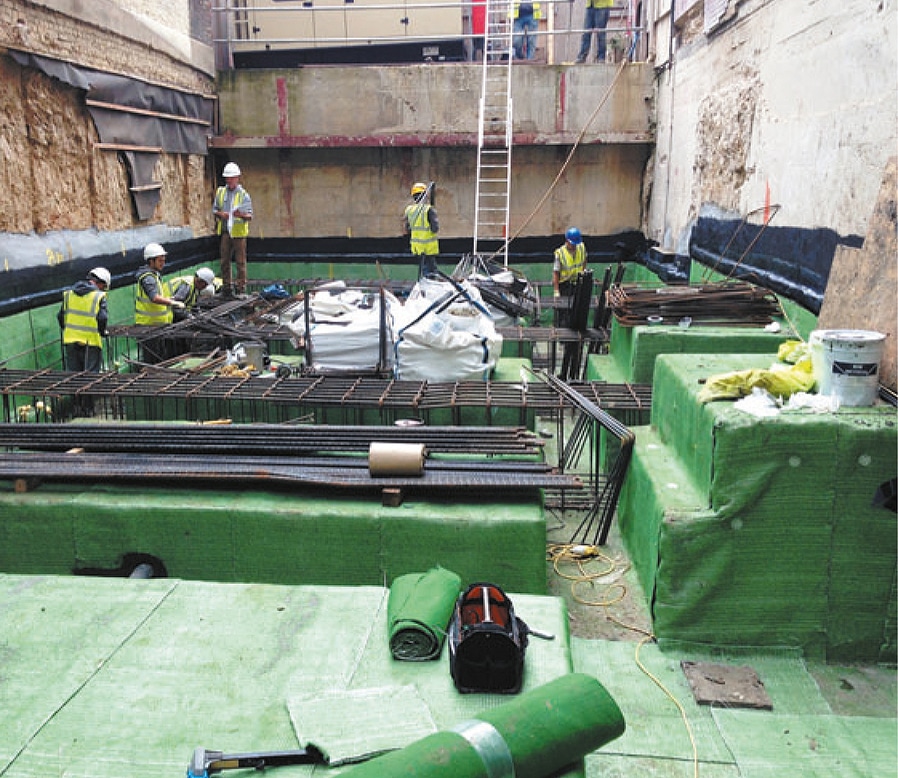 Prior to installation of the RIW system, Cemplas ensured that any defects, hollows, indents or other exposed unacceptable defects to the substrate were made good, and all formwork  recommended by the manufacturer were in place. All protruding drains, service pipes and the pile caps, were sealed with a 40mm x 40mm fillet of Structure Seal compound all as per the architect's drawings.
Since 1969 Cemplas's operatives have been successfully installing waterproofing  systems to  many basements and below ground structures which include many prestigious new build and restoration projects providing  a full service from initial survey through to installation, and in all cases customer satisfaction is paramount and guarantees are provided.
All  works by Cemplas were agreed with the main contractor and a completion certificate was signed upon completion of each phase of works.
Upon full completion of all Cemplas works a joint inspection with the client was undertaken, and the works were signed off to their complete satisfaction with Cemplas providing a 10-year guarantee.
To meet the demands of our ever expanding client base, over the last few years Cemplas have expanded the waterproofing division, together with  the setting up of a specialist flooring division to service the needs of our clients.