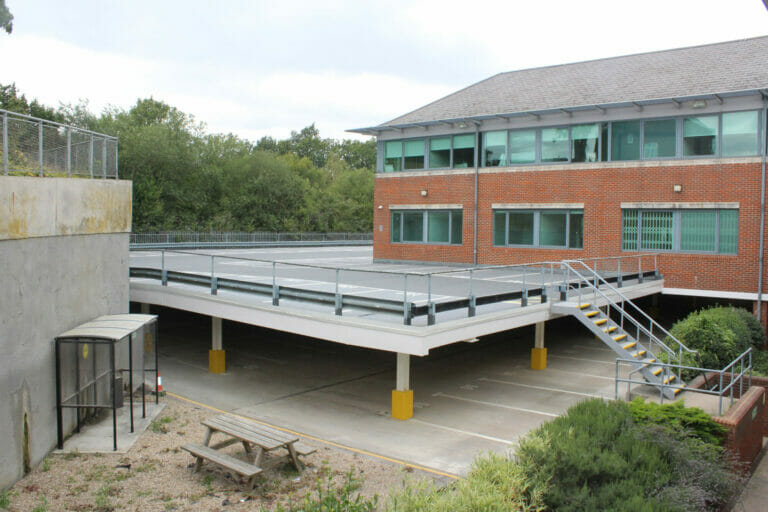 Client: CLS Holdings
Role: Principal Contractor
Scope
Drainage Remedials
Deck Waterproofing
Intumescent Coatings
Linemarking
Details
936 Office multi-storey car park
<70lm of replacement drainage
<15,00m2 of deck waterproofing to top deck and ramps
20lm of replacement fascia
<3,000m2 of steel soffits, beams and columns protected with intumescent coatings
Installation of 5 number EV charging bays and ports
The primary scope of this refurbishment was to transform the existing steelwork and reinstate 60-minute fire protection.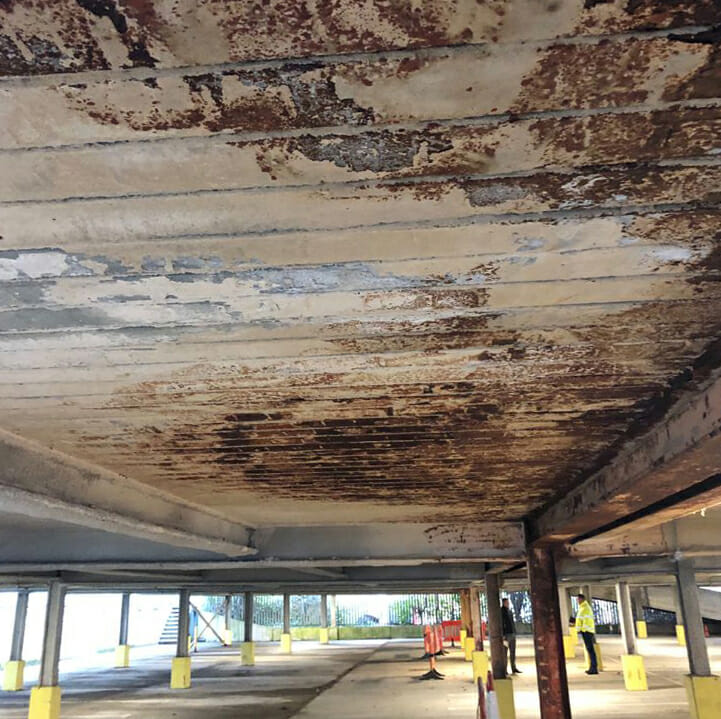 Before: Steel Soffits, Columns & Beams Badly Corroded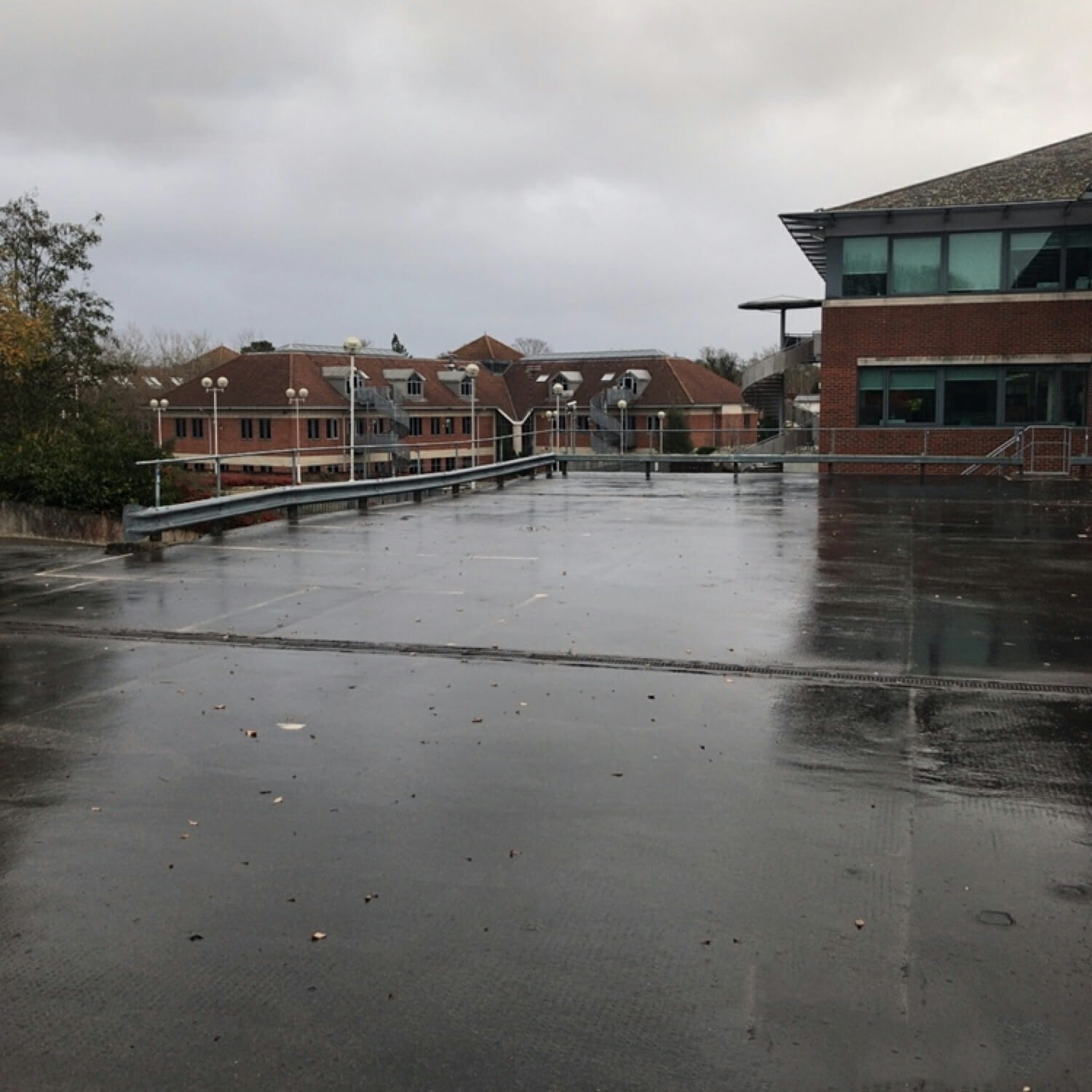 Before: Split & Damaged Asphalt & Drainage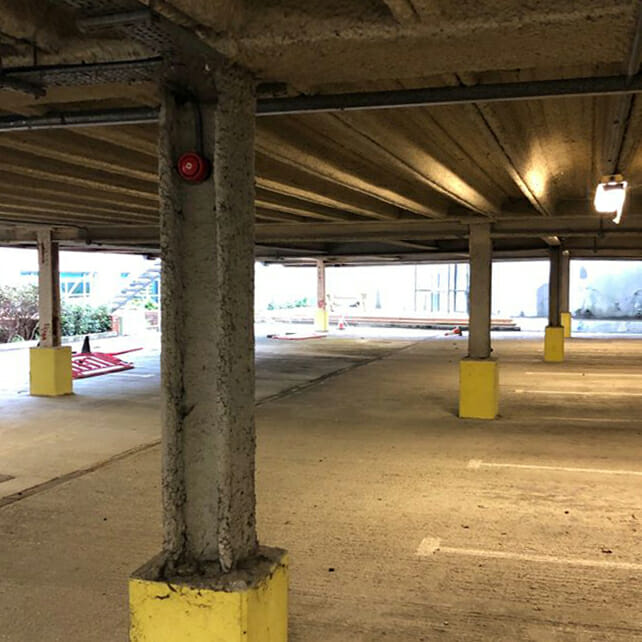 Before: Intumescent Coatings Failed
The steelwork was previously protected by a vermiculite-type material, many of the areas of which had delaminated resulting in loss of fire protection properties and serious surface corrosion of many steel members. All steelwork therefore had to be grit-blasted back to bright metal (SA2.5) to remove the existing coatings and corrosion product.
All columns, soffits and structural steelwork were then protected with a new 3-component intumescent coating which swells in the event of a fire to protect the steelwork underneath. This particular car park required a 60-minute fire rating to allow for a safe evacuation in the event of a fire.
To avoid steel corrosion from reoccurring, the car parking deck above needed to be watertight. The existing asphalt waterproofing system on the car park had failed and was re-waterproofed with Sika's RB58 fully reinforced car park decking system. This would ensure no more water ingress into the car park underneath.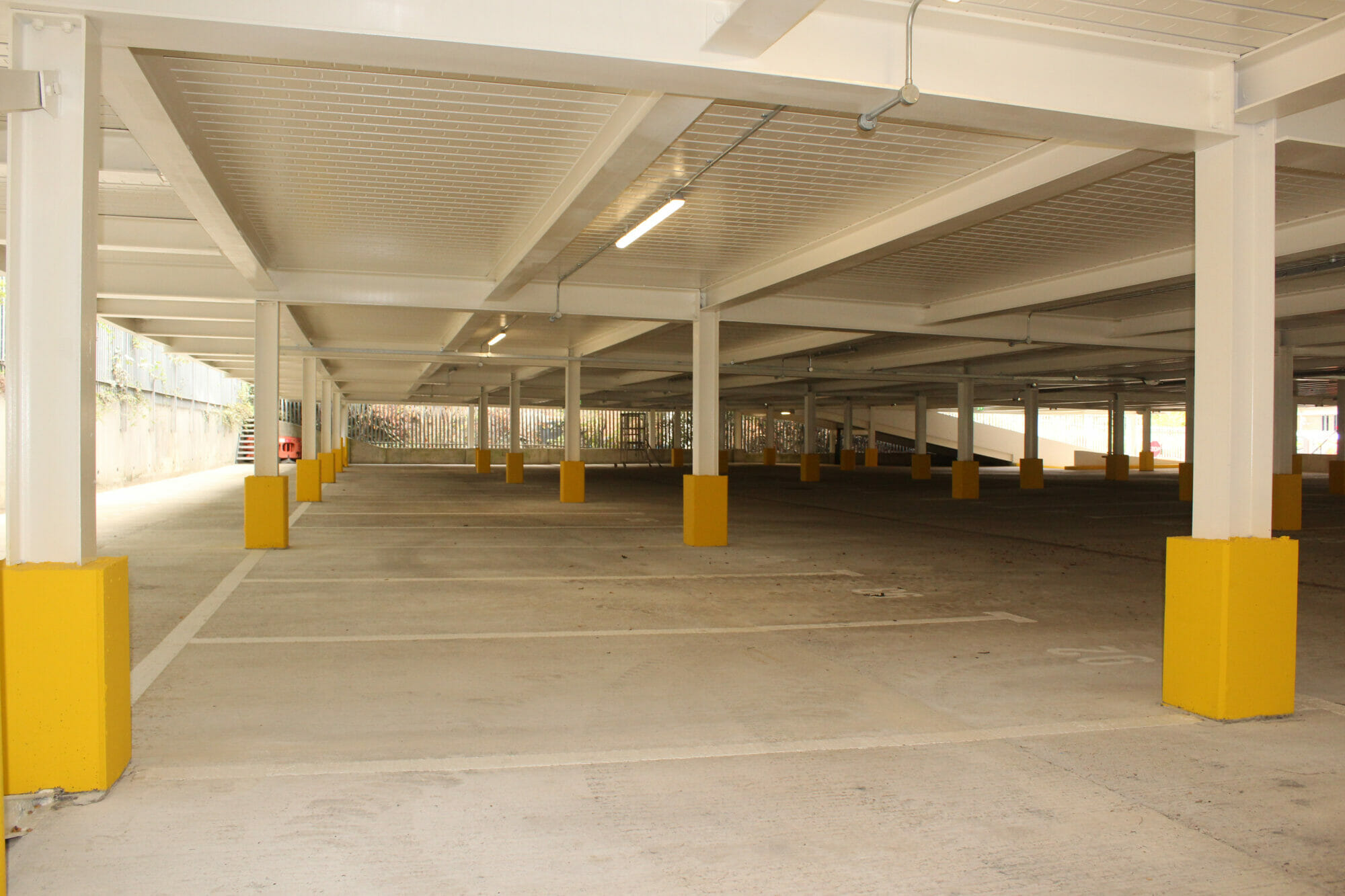 After: Structure Repaired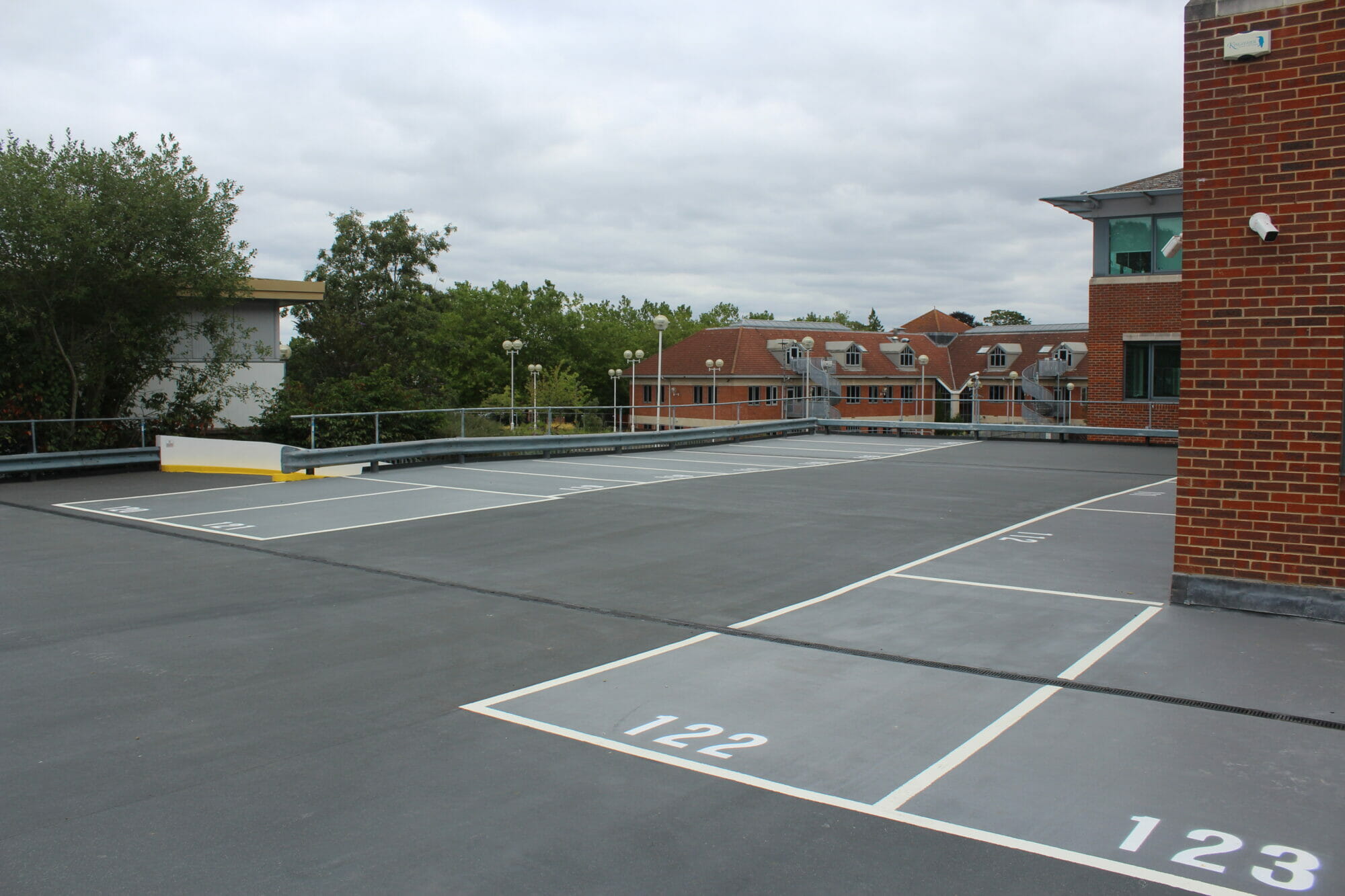 After: Fully Watertight Parking Deck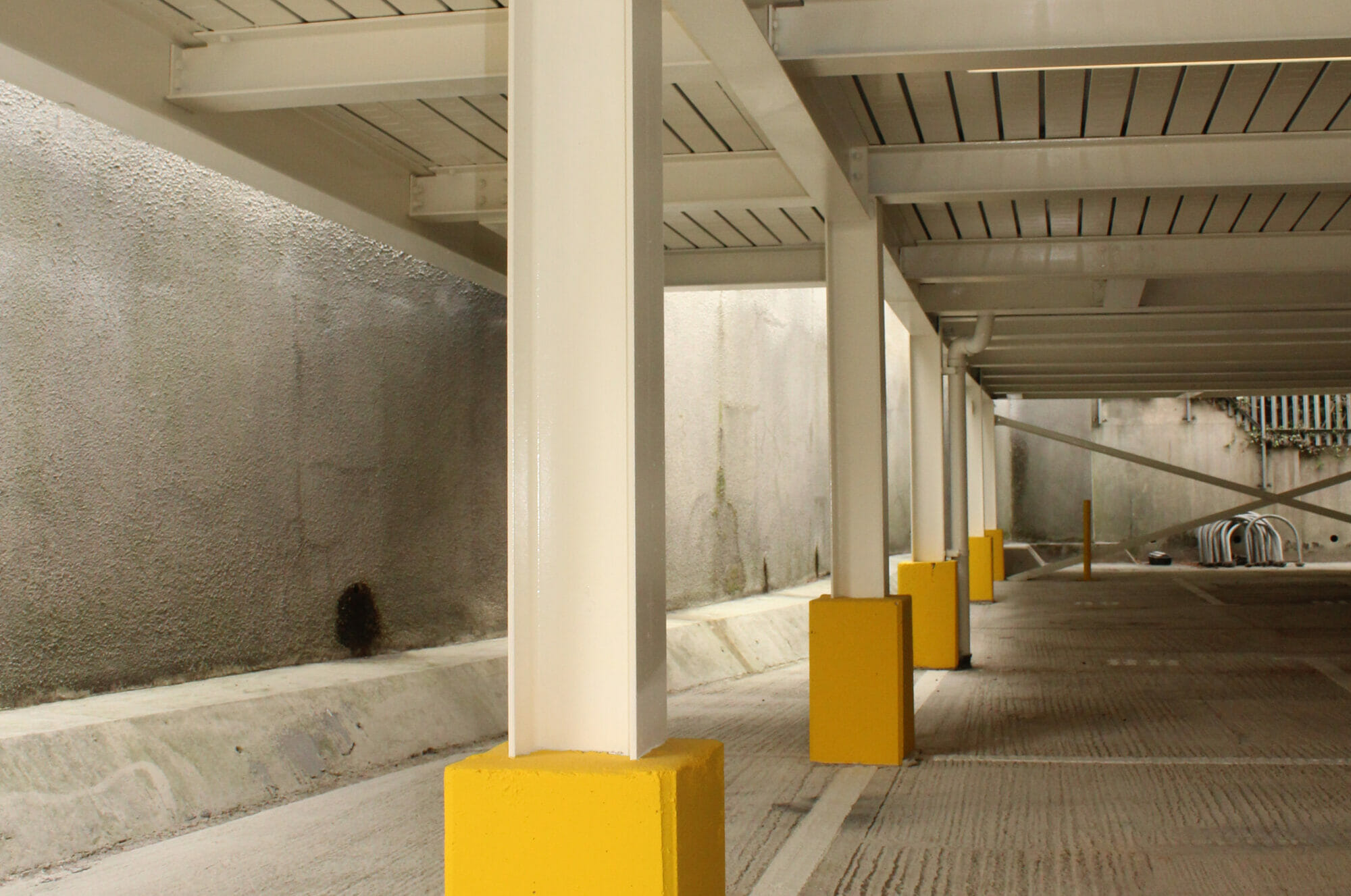 After: New Intumescent Coatings Applied