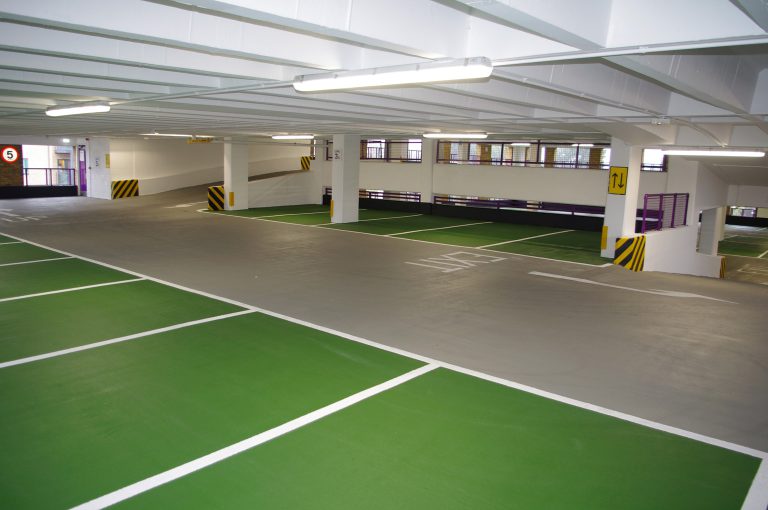 Client: Chemsford City Council
Role: Principal Contractor
Consultant: J P Chick & Partners
Scope
Concrete Repairs

Corrosion Management
Deck Waterproofing
Linemarking
Movement Joints
Protective Coatings
Stairwell Refurbishment
New Signage
External Decorations
Details
391-space car park

7,200m2 of internal decks
15,000m2 of concrete soffits, columns and beams
1,800m2 asphalt rooftop deck
The 391-space Meadows Retail Short Stay MSCP in Chelmsford was completed in just 7 weeks.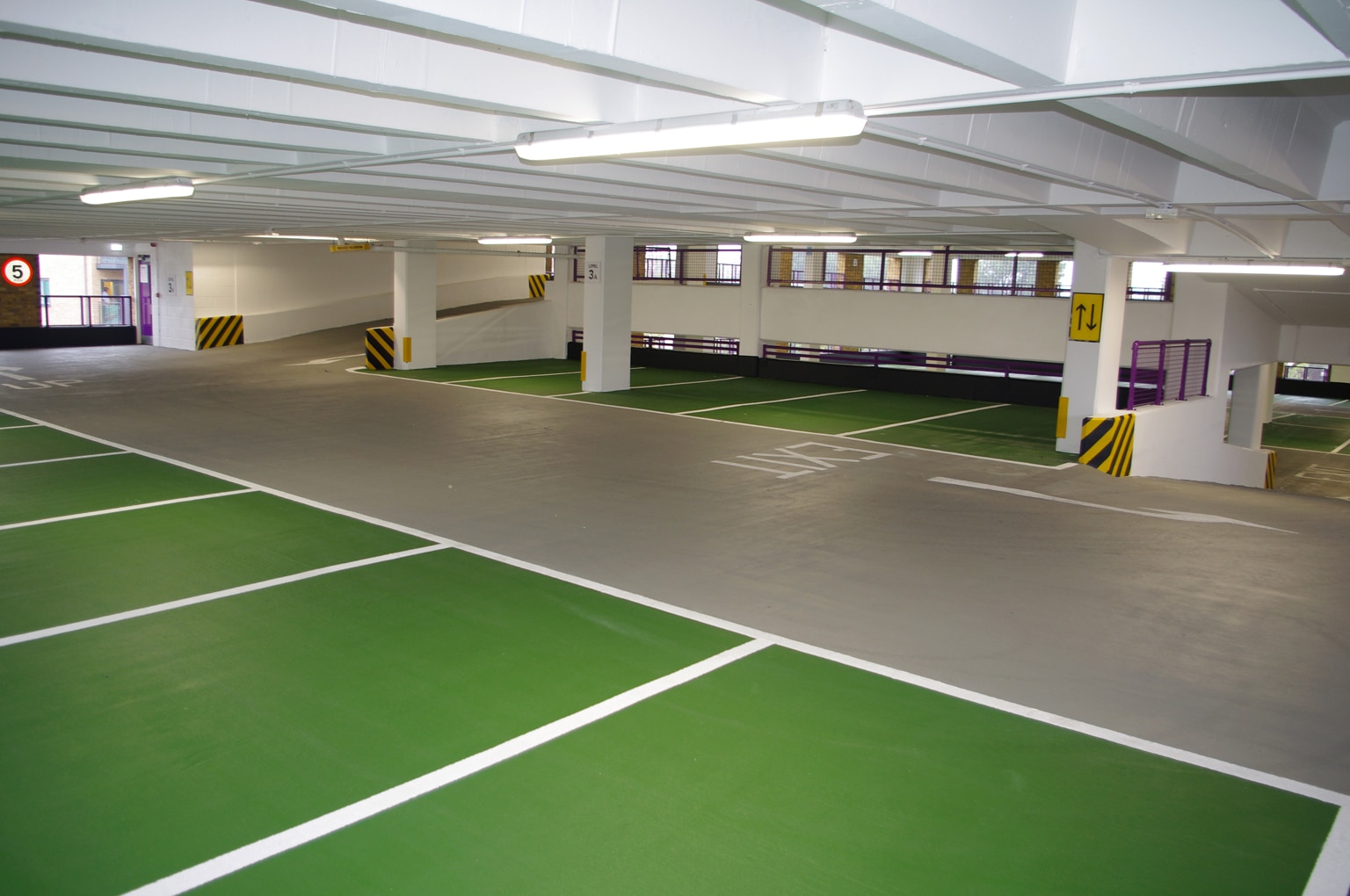 Following surface preparation and repairs, Sika's migratory corrosion inhibitor was applied to all 7,200m2 of internal decks followed by the application of Sika's Pronto 18 rapid-curing deck waterproofing system. Sika's anti-carbonation coatings were applied to approximately 15,000m2 of concrete soffits, columns & beams internally making a dramatic difference to the car park's internal appearance.
The existing asphalt rooftop deck – 1800m2 – was re-waterproofed using Sika's rapid-curing Sikafloor Pronto system applied directly onto the existing asphalt layer being a much more cost effective and practical solution rather than having to remove and replace the existing damaged asphalt layer. The stairwells were completely refurbished along with the external façade metalwork and signage was upgraded throughout.
Before:
After: