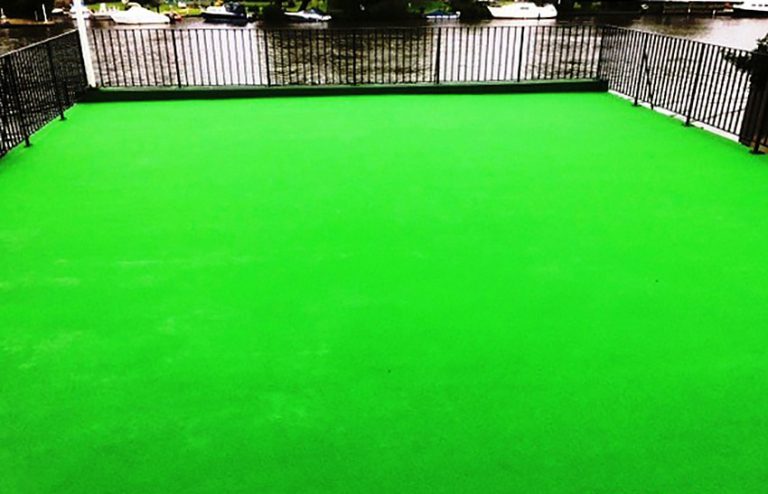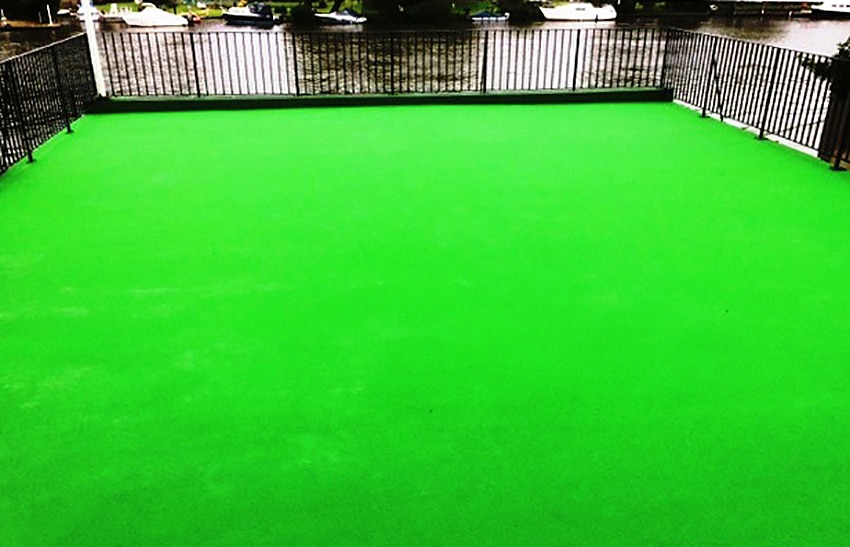 Client: Thames Valley Skiff Club
Role: Principle Contractor
Scope
Details
Tremco MMA Waterproof System incorporating CP150 primer applied
CP215 membrane with green coloured quartz aggregate
Coated with Tremco Clear Sealer
When the balcony/terrace of the Thames Valley Skiff Club based in Walton-on-Thames Surrey was found to be suffering from water ingress, the services of specialist contractor Cemplas Waterproofing and Concrete Repairs Ltd was called upon to provide a method that would not only stop the water ingress, but also provide an aesthetically pleasing finish with slip deterrent properties.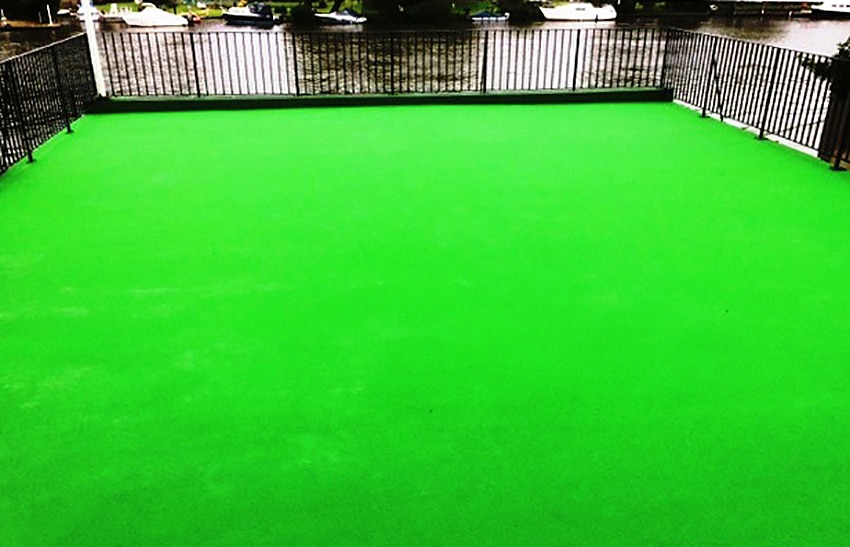 In this instance Cemplas opted to use a Tremco MMA Waterproof System incorporating CP150 primer, CP215 membrane with green coloured quartz aggregate. Once applied this was then coated with Tremco Clear Sealer to complete the works to the client's full satisfaction, and also importantly in time for the new boating season.
Formed in 1969, Cemplas experience in Waterproofing was used to design the industry's first Structural Waterproofing NVQ which is made up of practical work, and written papers, and since 1969, have worked closely with many architect and engineering practices who have utilised our in-house expertise to provide assistance and solutions with complicated design detailing, budget costing's, through to competitive tendering.
Cemplas Waterproofing and Concrete Repairs Ltd are one of the top specialist contractors based in the UK, and this project shows our diversity and flexibility in meeting the demands of both small to large projects by managing our resource capacity across the whole company.
At Cemplas we believe quality is realised through the correct specification, organisation, efficiency and commitment through to the end of the contract, and at Cemplas we have a reputation for integrity as well as quality.