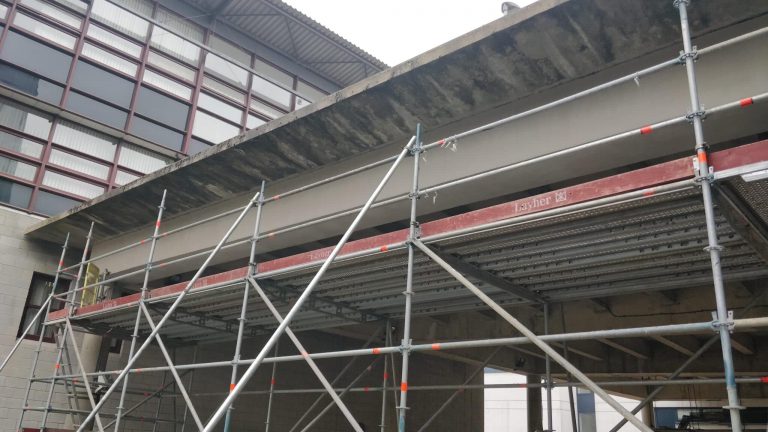 Client: Kier Construction
Role: Specialist Sub-Contractor
Scope
Concrete Repair
Structural Reinforcement & Strengthening
Anti-Carbonation Coatings
Details
Concrete frame podium beams
Structural strengthening to 14LinM of beams
Beams & columns protected with anti-carbonation coatings
Cemplas were engaged to design and complete reinforcement and strengthening works to the concrete frame podium which links the university building and a new building structure.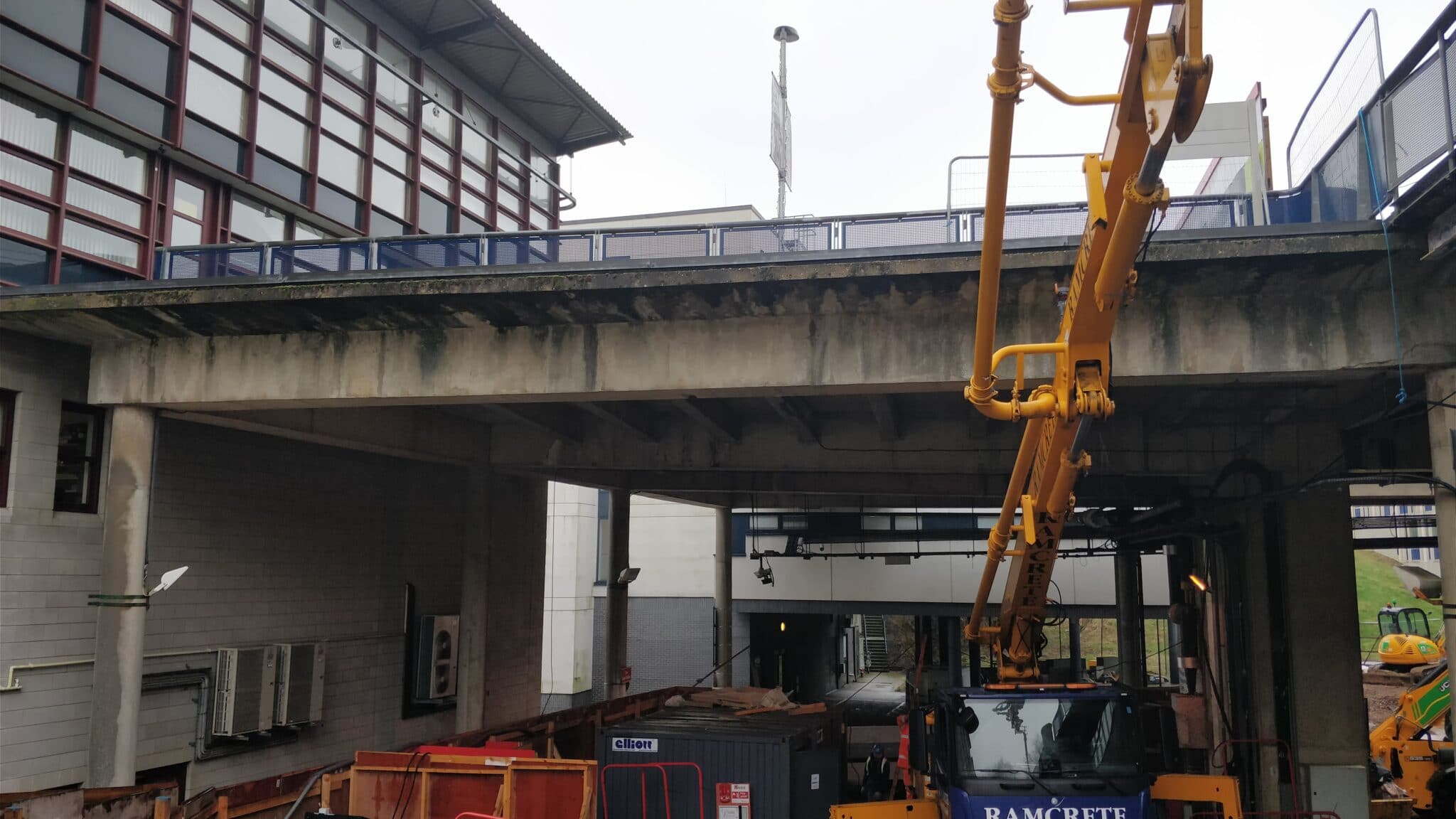 Before: Structurally Unsound Beams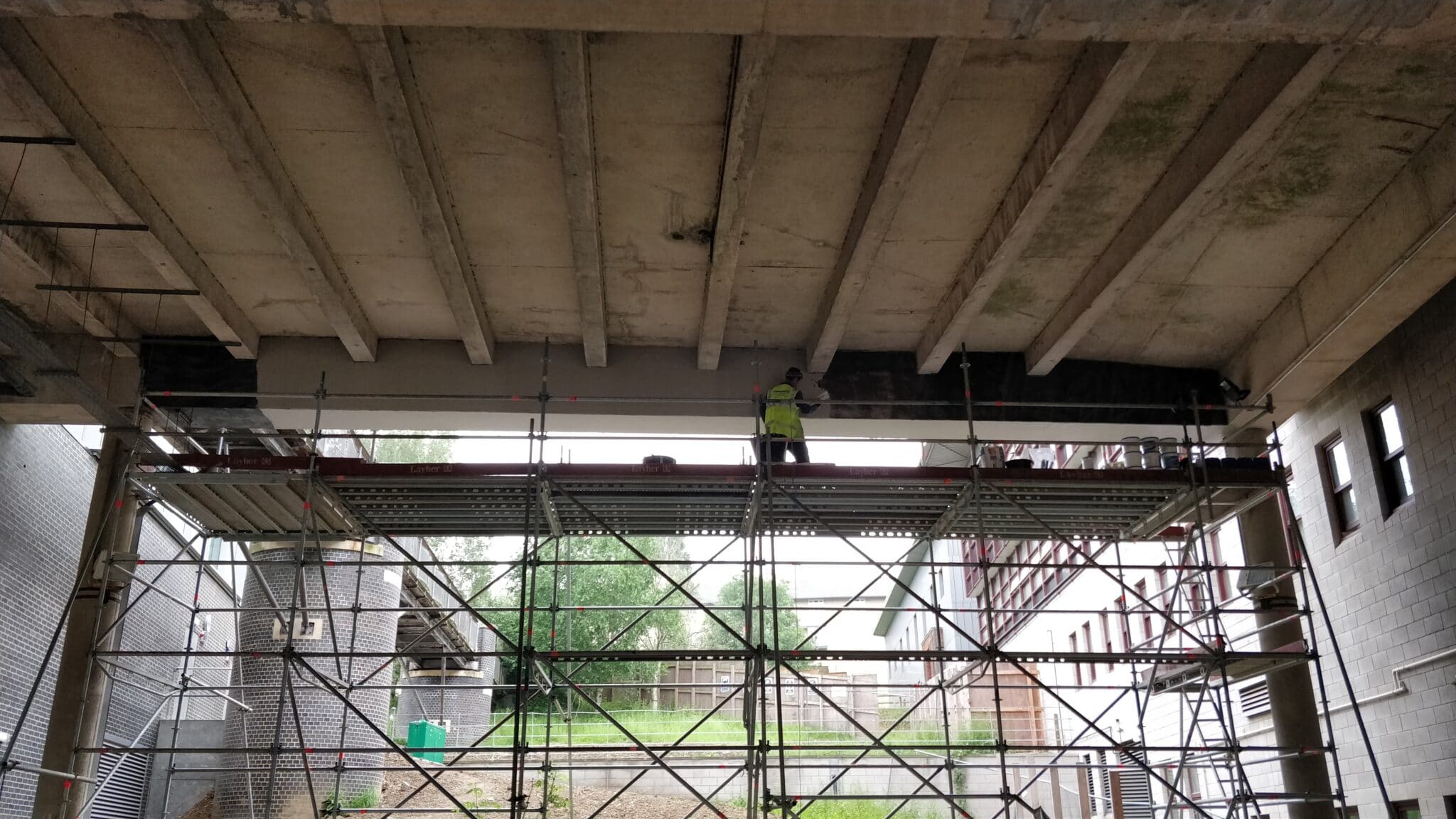 Before: Beams & Columns Unprotected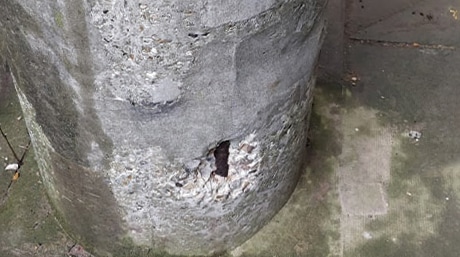 Before: Concrete Delamination 
Upon completing a non-intrusive cover meter survey and a carbonation test; it was discovered that the second beam – which would endure heavy use – required strengthening to support the loads. The results showed noteworthy corrosion to the existing footbridge while the columns demonstrated steel corrosion and delamination of the concrete. To reinforce the steel a corrosion-inhibiting protective mortar was utilized before the concrete could be repaired.
This was followed by the installation of Mapeband – a high-strength carbon fibre fabric – to the 14LinM of beams and columns to strengthen and reinforce them. A 2mm coat of Mapelastic Guard was applied to all surfaces to provide effective anti-carbonation and anti-corrosive protection to the structural elements.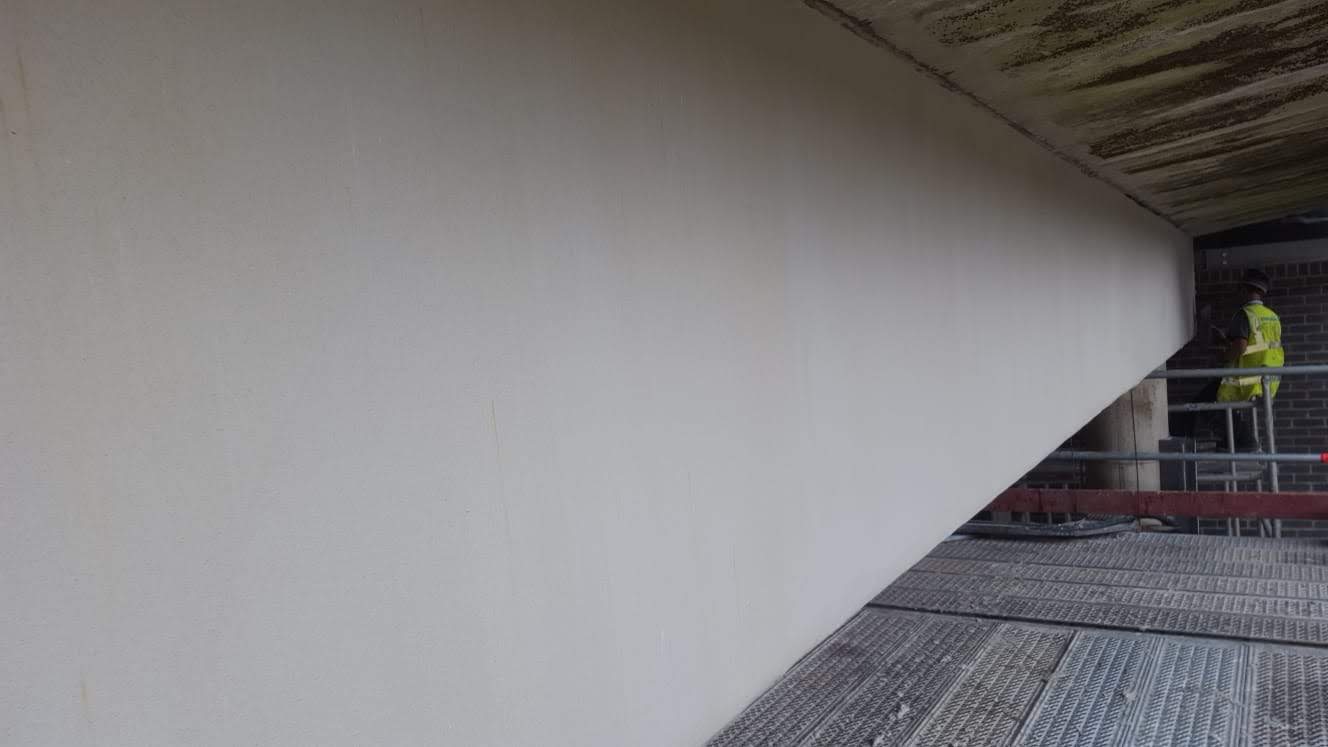 After: Fully Protected Beams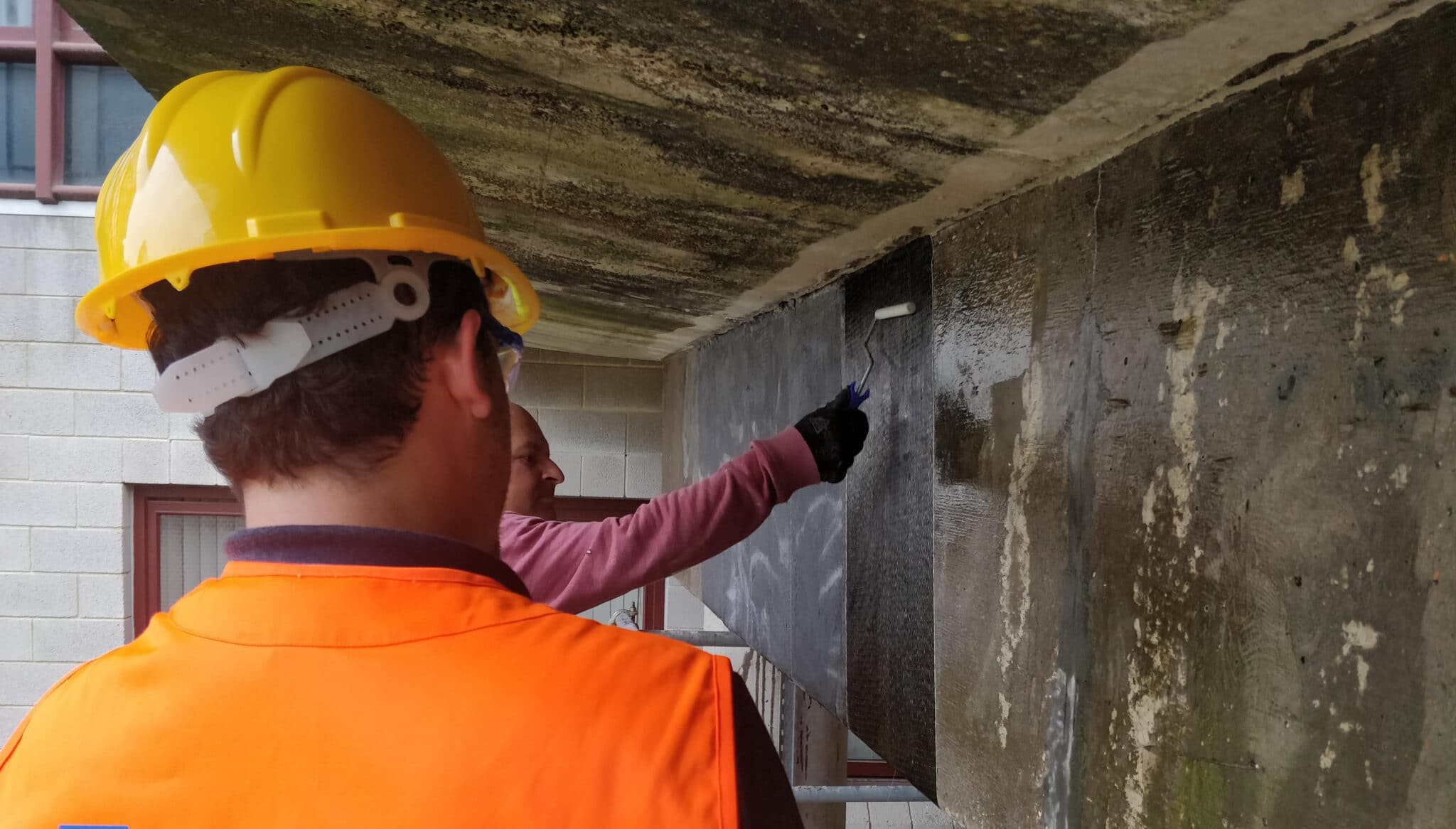 During: Application of Mapeband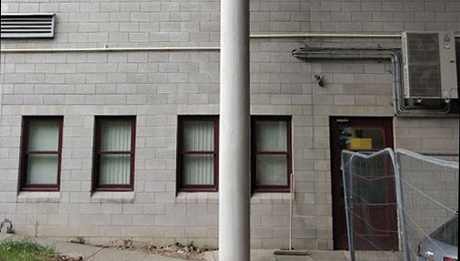 After: Fully Repaired & Protected Columns