Basement Tanking
Waterproofing basements & cellars etc is often referred to as 'tanking' which is – as its name suggests – just that; you create in internal tank INSIDE a structure which keeps water and dampness out. It is defined as a waterproof membrane applied over a surface, preventing completely the entry of liquid water under hydrostatic (water) pressure.
Internal tanking works can be carried out in different ways to ensure a waterproofed, dry & habitable space. This type of internal 'tanking' – basement & cellar waterproofing – is often carried out using waterproof cementitious renders to BS8102: 2009 Code of Practice for Protection of structures against water from the Ground.
Every basement is different, and a site survey by one of our own directly employed C.S.S.W-certified (Certified Surveyor in Structural Waterproofing) Surveyors should be carried out to ensure that the most appropriate below-ground waterproofing methods are undertaken.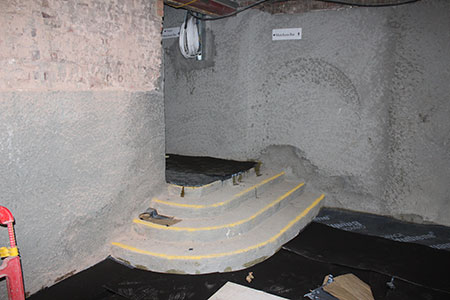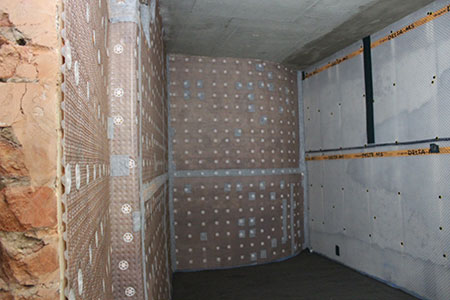 | | |
| --- | --- |
| Basement Usage | Performance Level |
| Car Parking, Plant Rooms (excluding electrical equipment), Workshops | Some water seepage and damp patches tolerable |
| Workshops and Plant Rooms requiring drier environment, Retail Storage Areas | No water penetration but moisture vapour tolerable |
| Ventilated Residential and Working Areas, including offices, restaurants, leisure centres | Dry environment. Humidity control required. |
| Archives and Stores requiring controlled environment | Totally dry environment. Air conditioning required. |