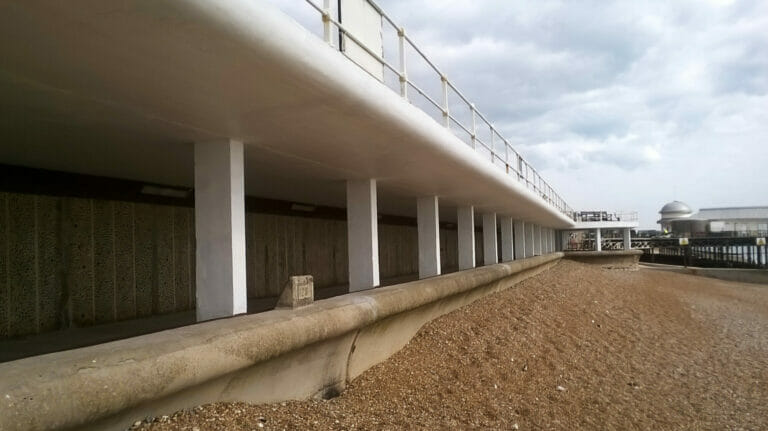 Client: Hastings Borough Council
Role: Principal Contractor
Scope
Concrete Repair
Protective Coatings
Details
Extensive lower deck promenade walkway
Significant concrete repairs >6m3 of repair mortar
>3,000m2 of protective coatings
The scope of this refurbishment was to carry out extensive concrete repairs at Bottle Alley, Hastings, designed and built in the 1930's by the then Hastings borough engineer Stuart Little. It is named after the countless multi-coloured pieces of glass bottles embedded into the concrete retaining wall.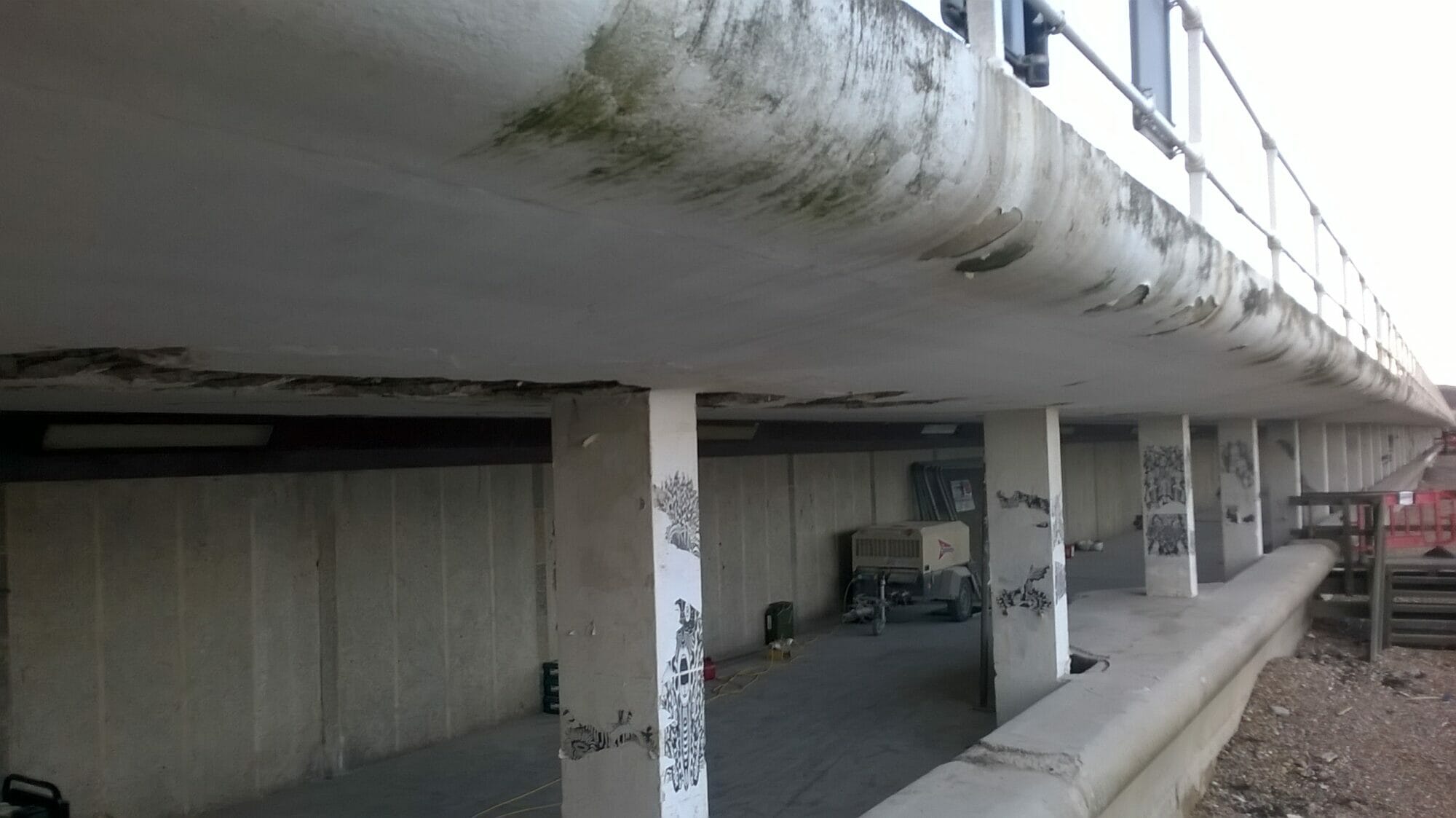 Before: Significant Long-Term Damage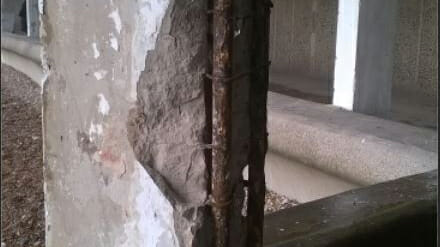 Before: Extensive Concrete Defects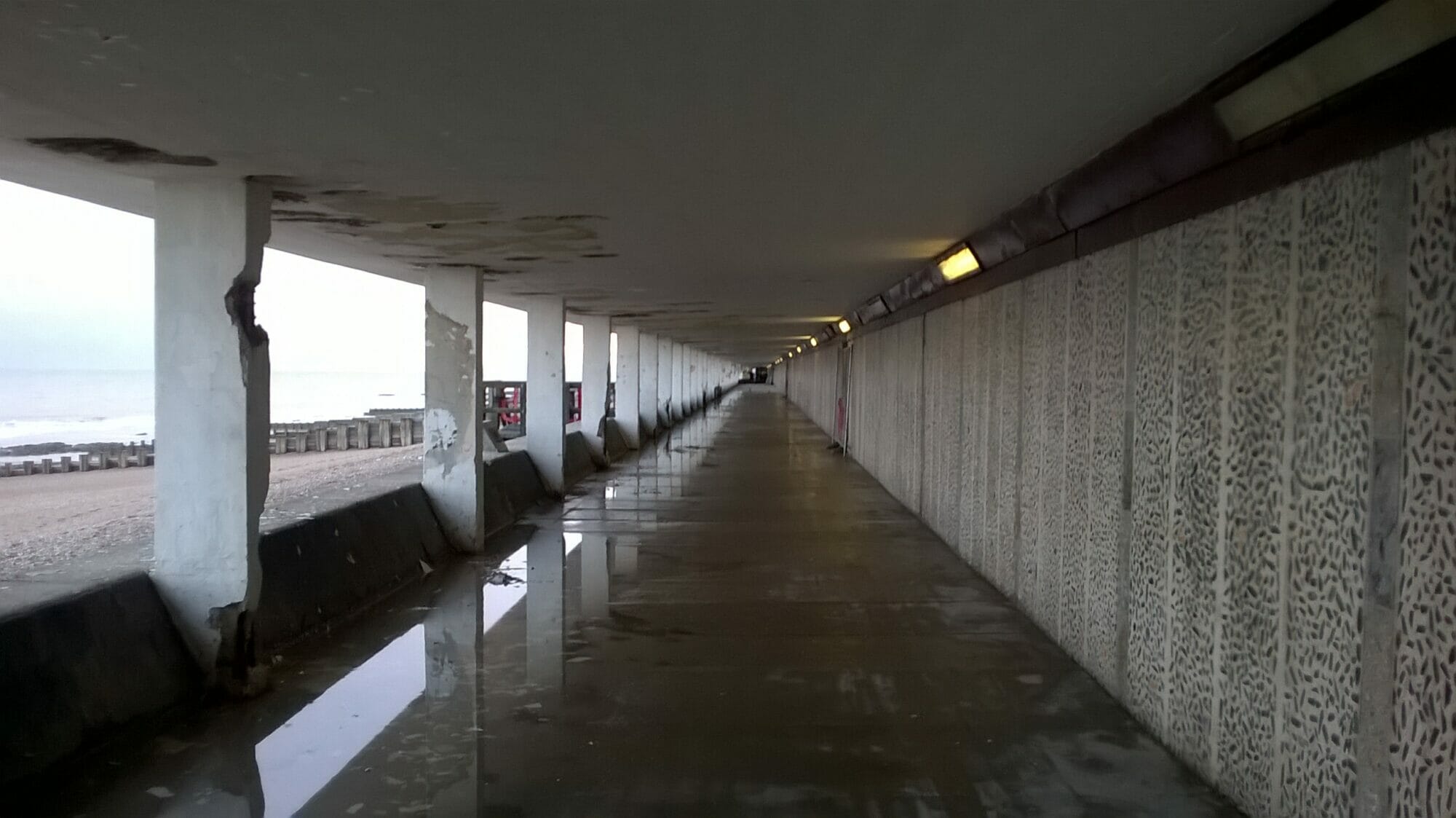 Before: Columns & Soffits Unprotected 
Cemplas were appointed as Principal Contractor to complete these vital restoration works to protect the historic seafront promenade to save the structure from further serious degradation due to long-term exposure to the marine environment.
After a full hammer survey, some 785 defects were found along the 480-meter lower deck walkway requiring repair, using more than 6m3 of Remmer's Betofix repair mortar. Remmer's protective concrete coatings were subsequently applied to the 3,345m2 of columns and soffits to provide long-term protection to the structure. The project was completed and handed back to the client within the allocated time frame of 12 weeks and within budget.
The completed project was features in a BBC series – Coast – and appeared in the media several times due to the permanent light installation.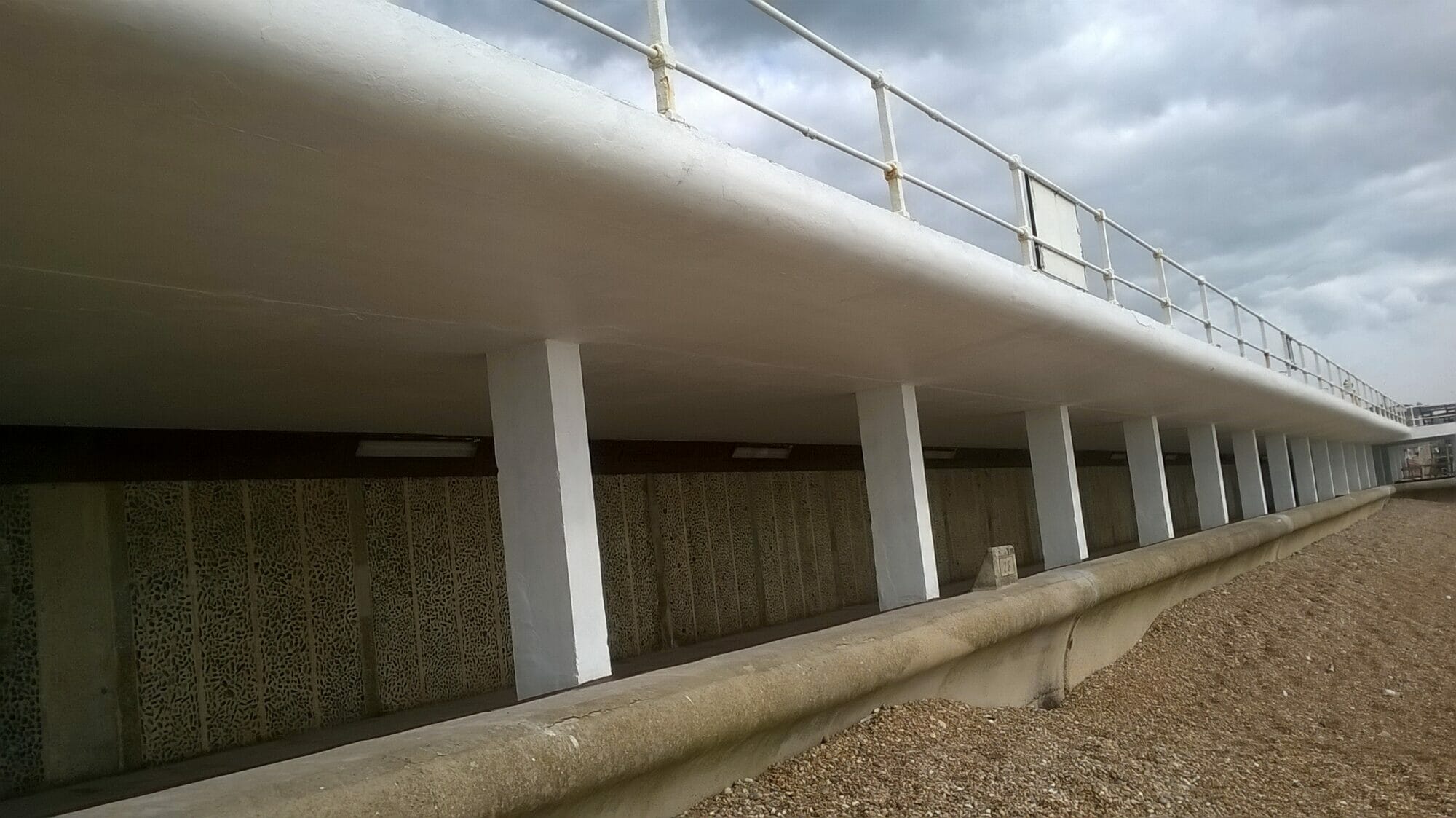 After: Now Fully Protected In The Marine Environment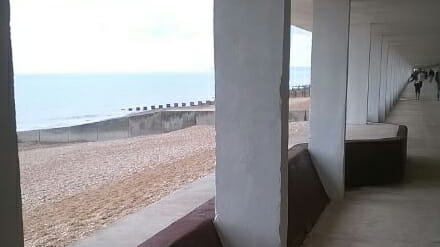 After: Extensive Repairs Carried Out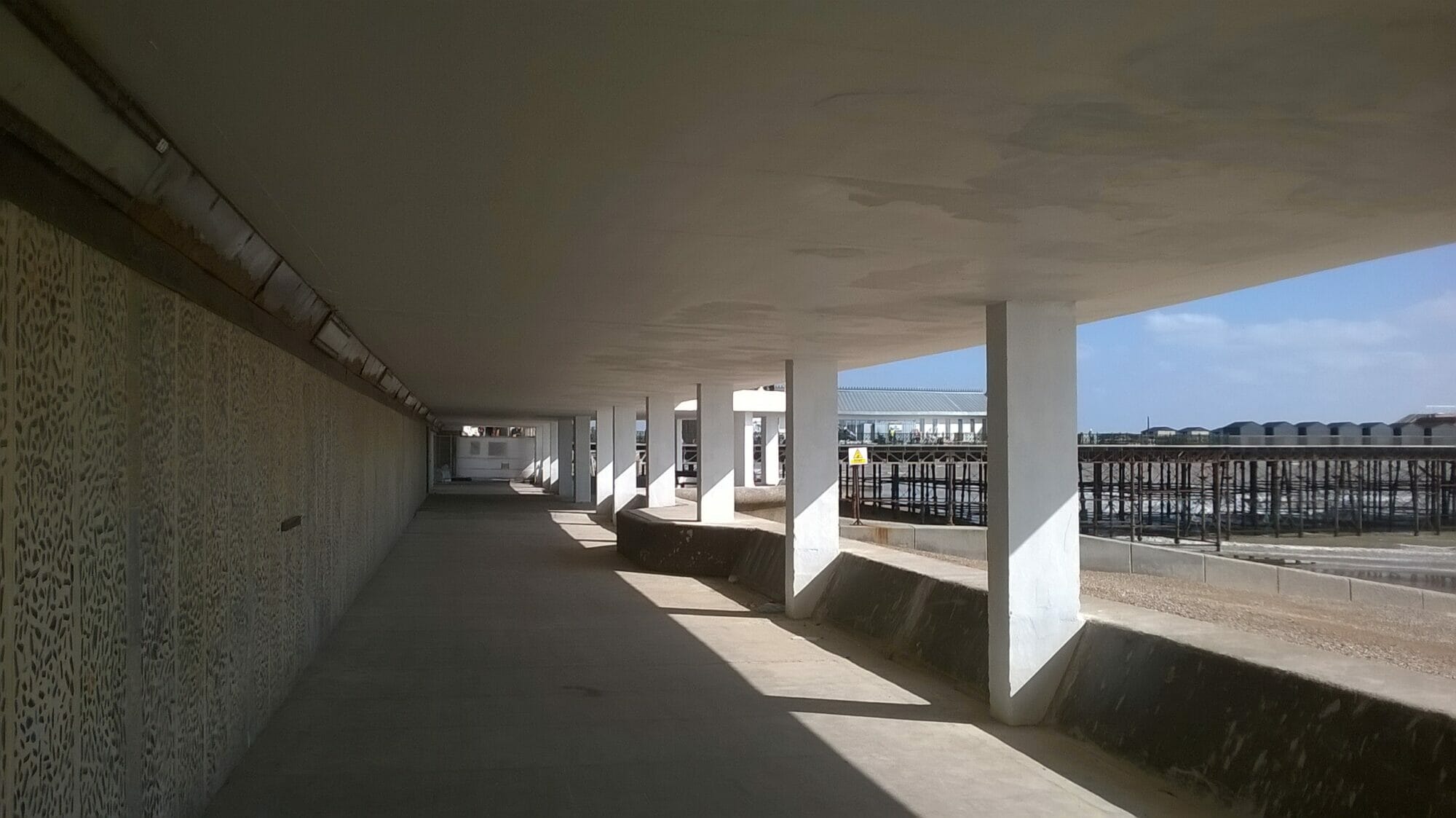 After: Protective Coatings Applied