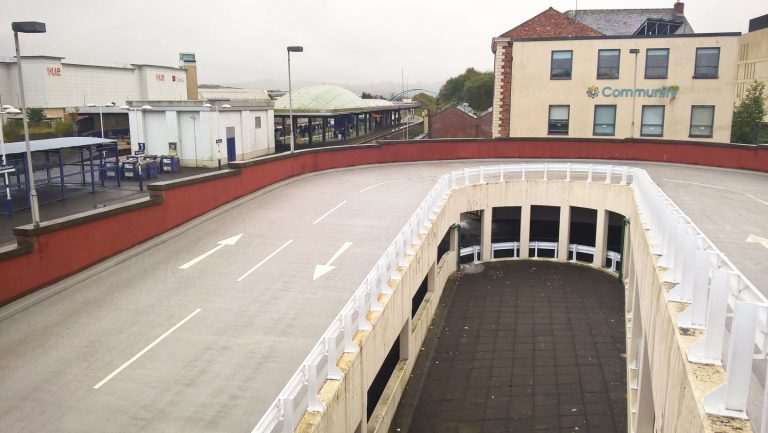 Client: Wm Morrison Supermarkets plc
Role: Principal Contractor
Scope
Deck Waterproofing
Movement Joints
Line Marking
Details
Application of Sika's RB58 waterproofing system
Split-level structure 8,000m² comprising of two separate parking decks and ramps re-waterproofed
The multi-level store car park at Morrisons Blackburn consists of a reinforced concrete frame with each of the parking decks formed utilising pre-stressed 'double tee' beams onto which a reinforced structural concrete topping and asphalt waterproofing is applied.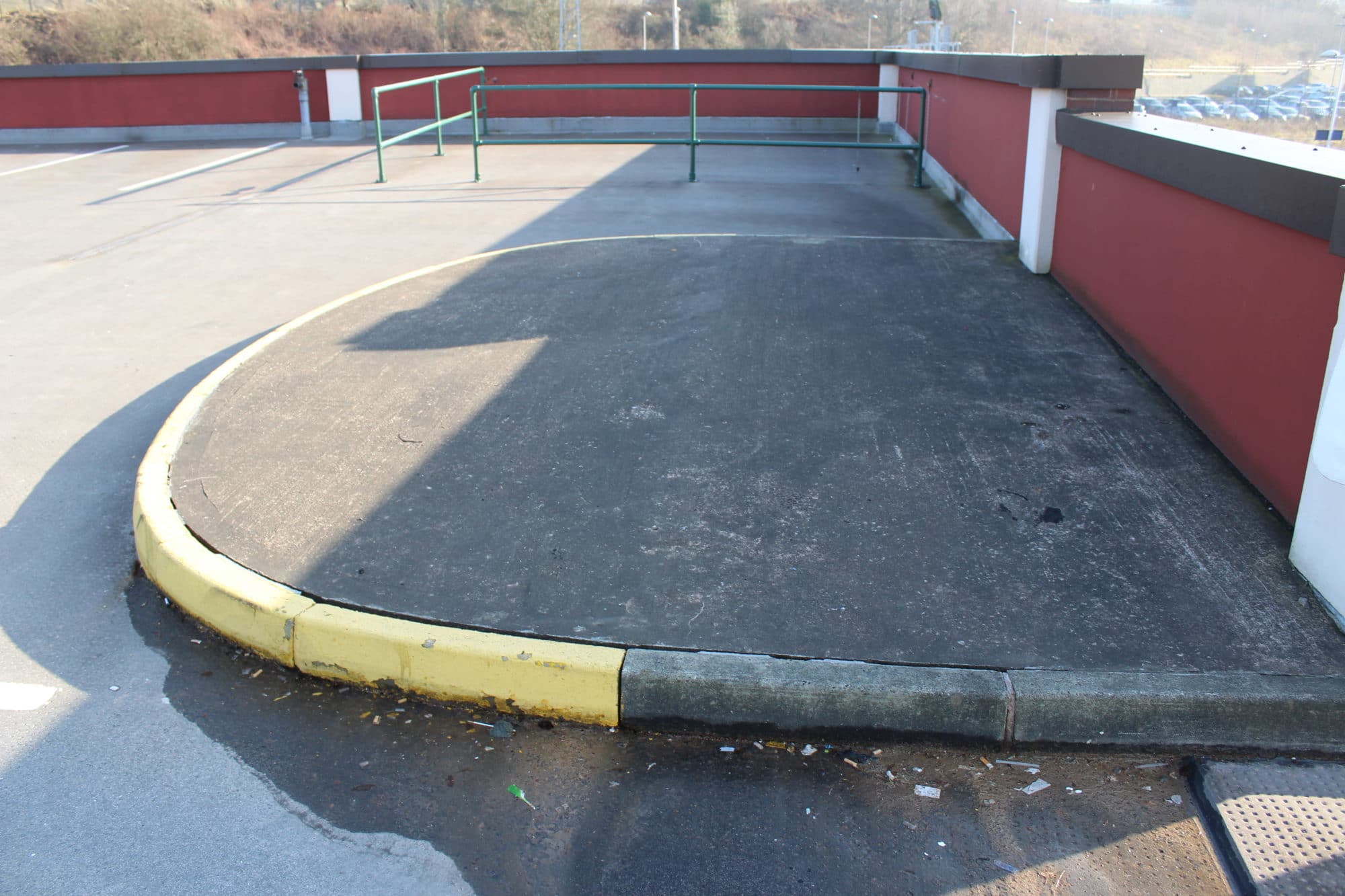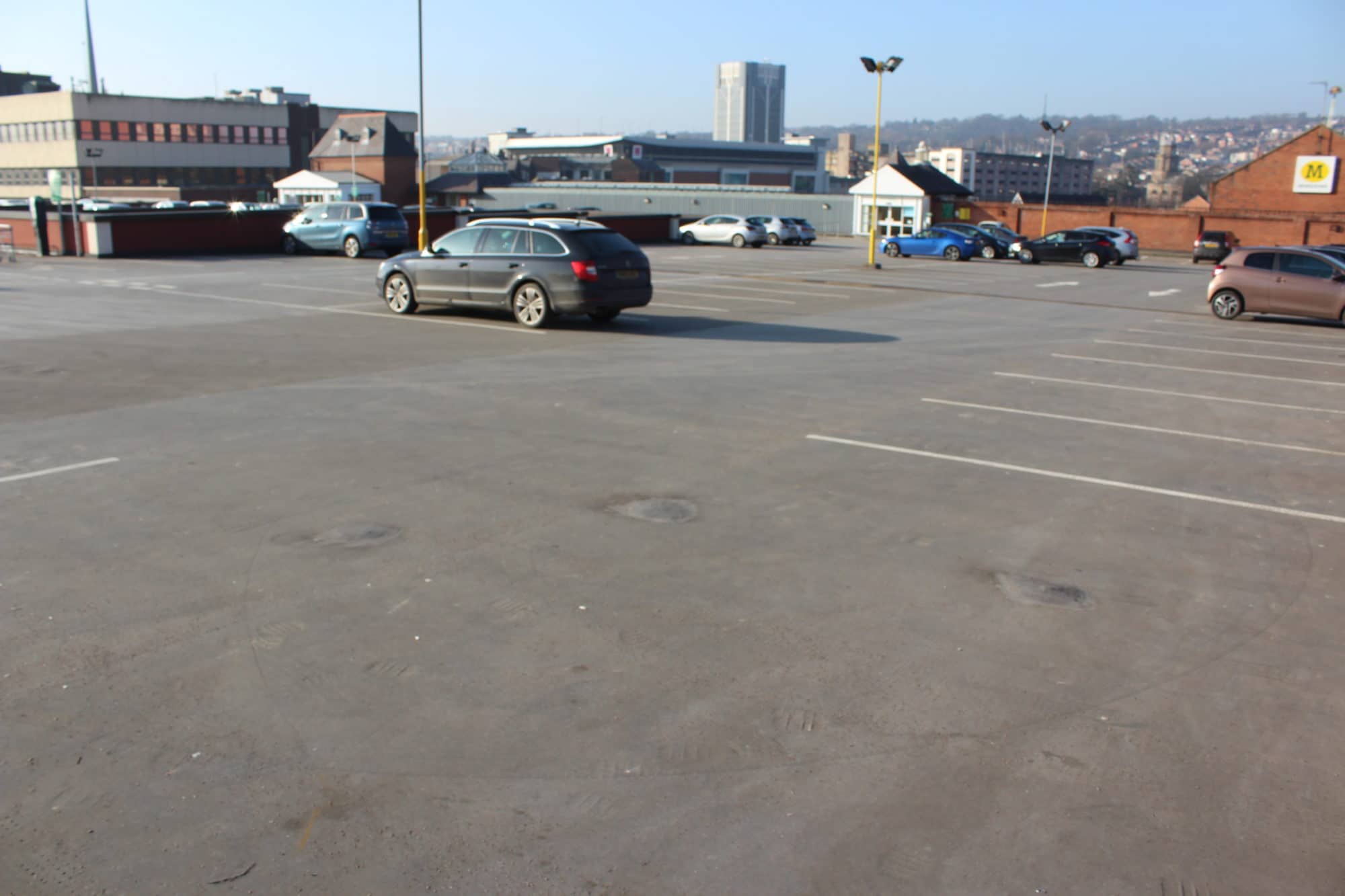 Before: Blistered and split asphalt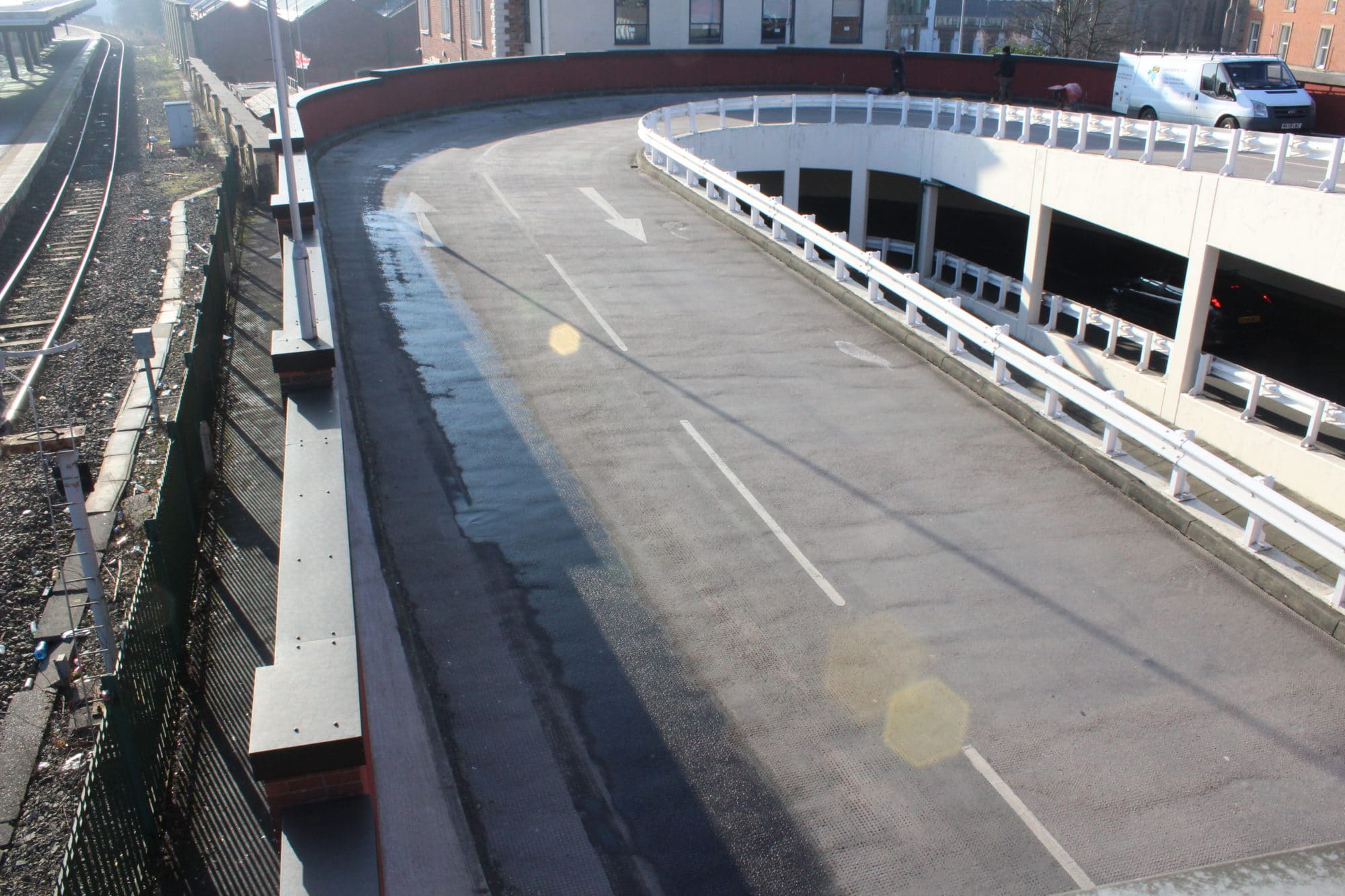 Before: Damaged asphalt on ramps
Given the nature of this car park's construction, there was reflective cracking in the top deck asphalt waterproofing along most of the beam lines which was allowing water ingress into parking levels below. This necessitated the application of a fully reinforced car park deck waterproofing system to ensure watertightness and prevent further damage.
The asphalt to the entire top deck and semi-circular inclined ramps was prepared through captive blasting followed by the application of Sika's fully reinforced and rapid-curing RB58 deck waterproofing system. Once re-waterproofed, all line marking, directional arrows and instructions to both the decks and ramps – measuring approximately 8,000m² in total – were reinstated.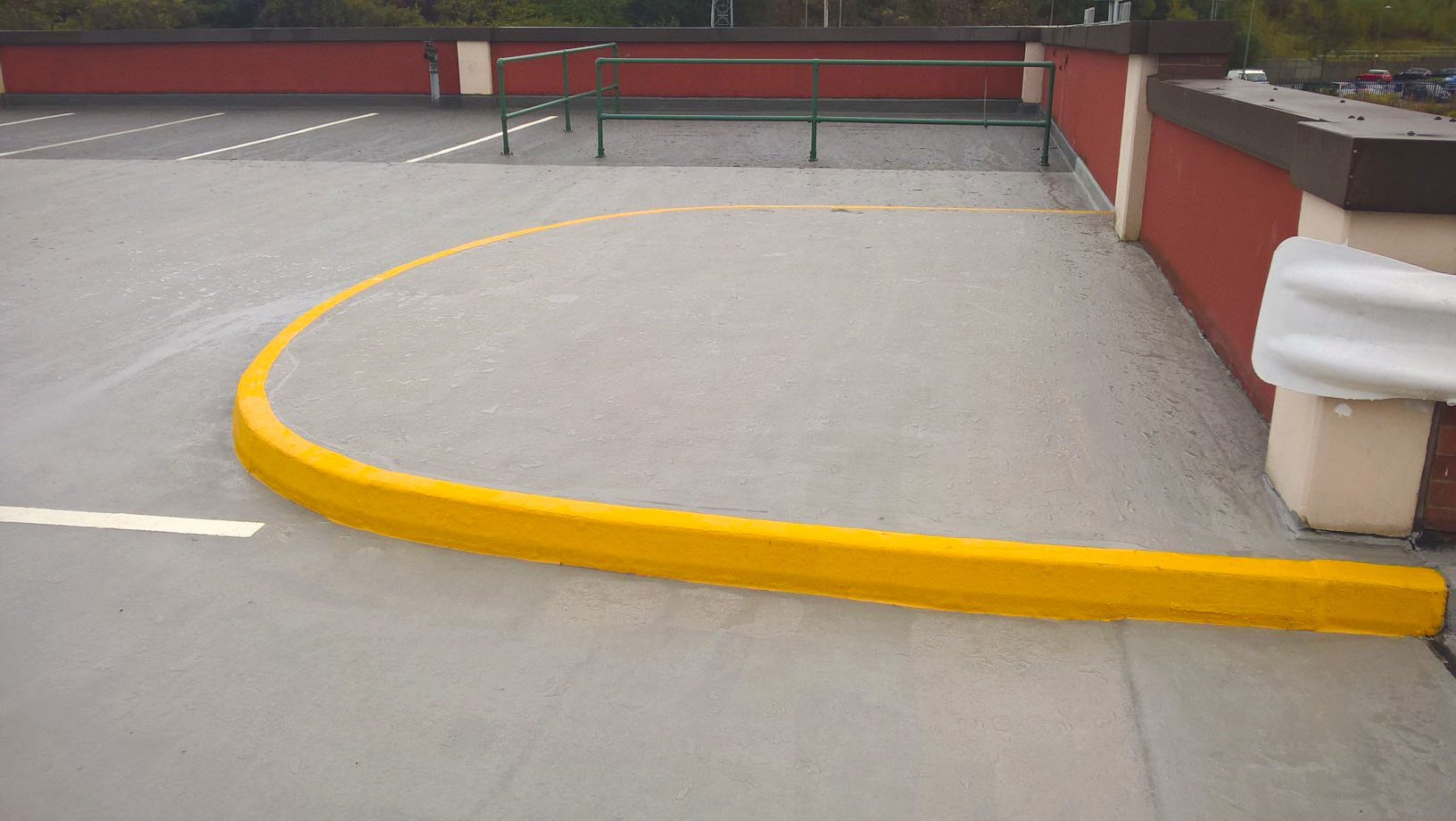 After: Protected & reinforced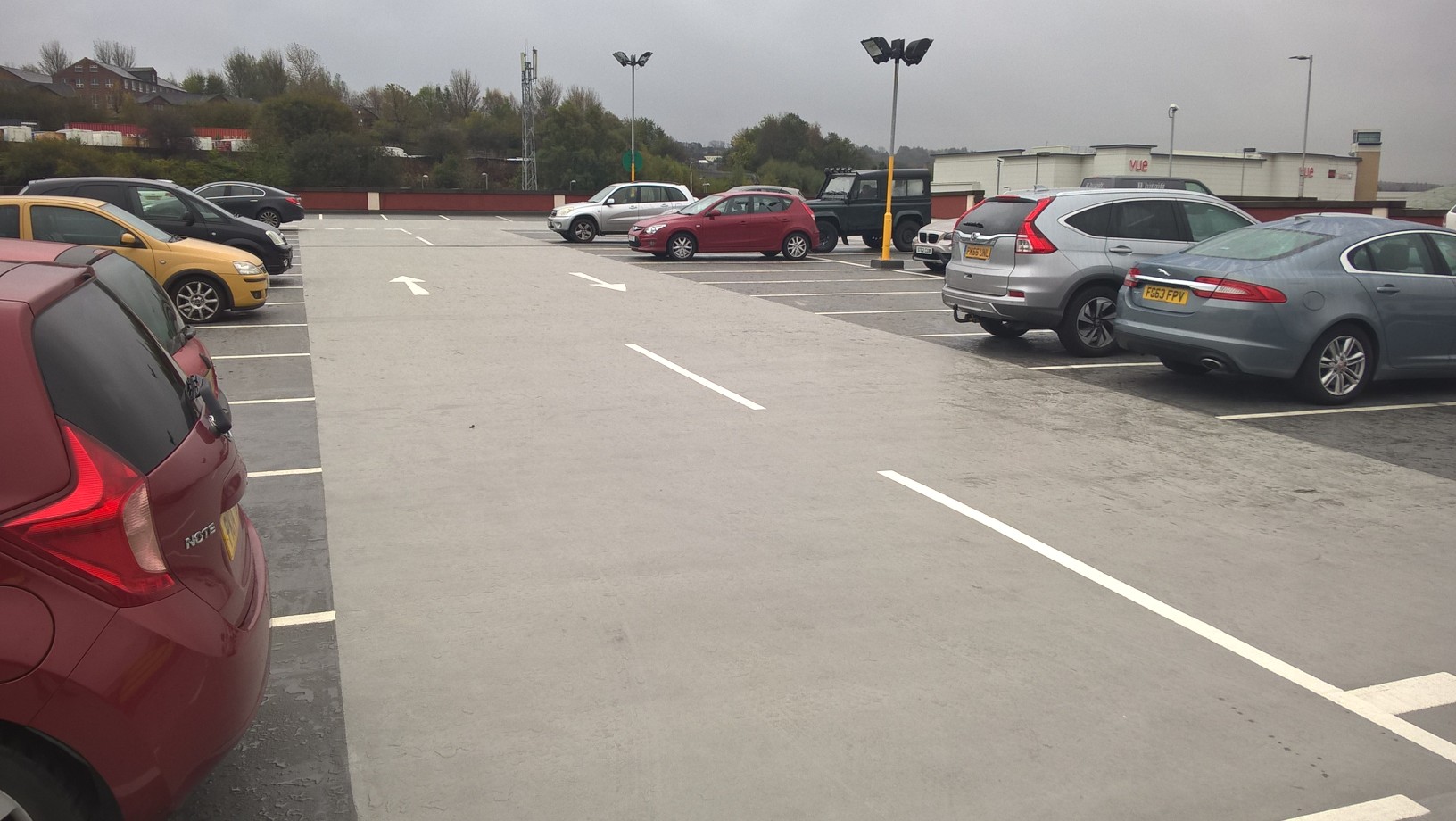 After: Decks re-waterproofed