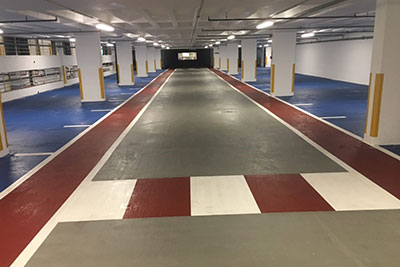 Client: University of Warwick
Role: Principal Contractor
Consultant: Scott, White & Hookins LLP
Scope
Deck Waterproofing
Concrete Repair & Coatings
Movement Joints
Line Marking
Stairwell Refurbishment
Details
350 spaces over two separate MSCP's
Combined 5,000m2 of split-level deck waterproofing
Breakout and re-cast new staircase treads and landings
The scope of these refurbishments was to repair and re-waterproof the split-level top decks of two separate car parks. The existing surfacing to both car parks had failed allowing water ingress resulting in damage to the concrete (decks and soffits).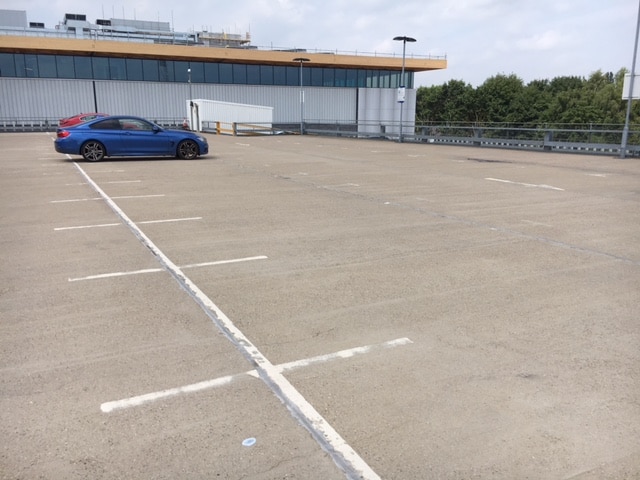 Before: Exposed Concrete Decks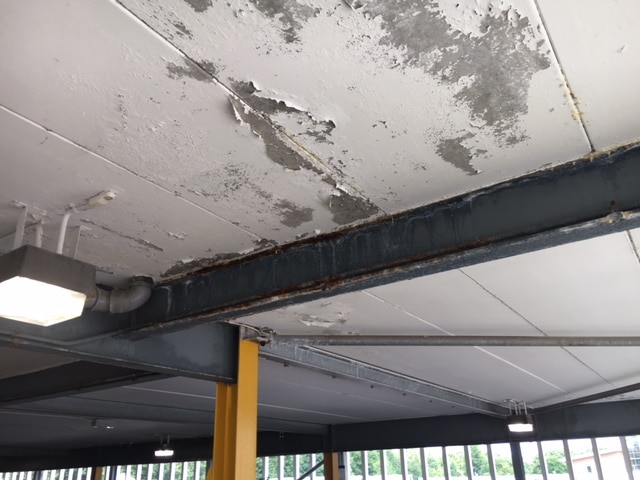 Before: Damaged Soffits from Water Ingress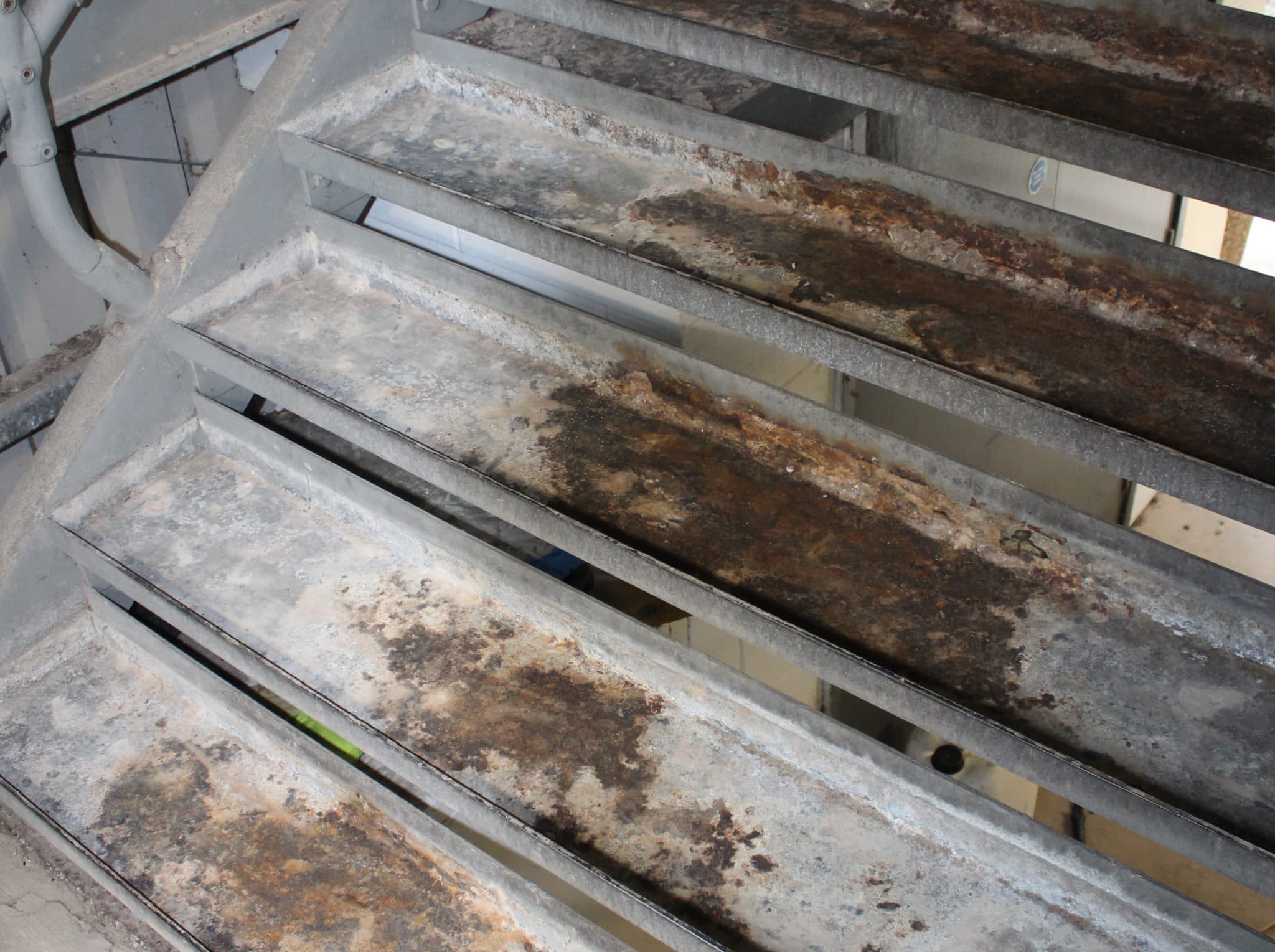 Before: Badly Corroding Stair Treads
The top decks of both car parks were prepared by captive shot blasting and were patch-repaired prior to the application Tremco's Rapid-Cure MMA deck waterproofing system. With ramps re-waterproofed as well as decks, protective anti-carbonation coatings were also applied to the soffits of both top decks.
Badly damaged and corroding staircase landings and treads had to be broken out and replaced with an epoxy resin mortar. Once re-cast the landings and treads were protected with a slip resistant coating with all nosing's highlighted in yellow for improved safety.
Our package of works, as specified by Scott, White & Hookins LLP, also included re-protection of galvanised steelwork and drainage modification works.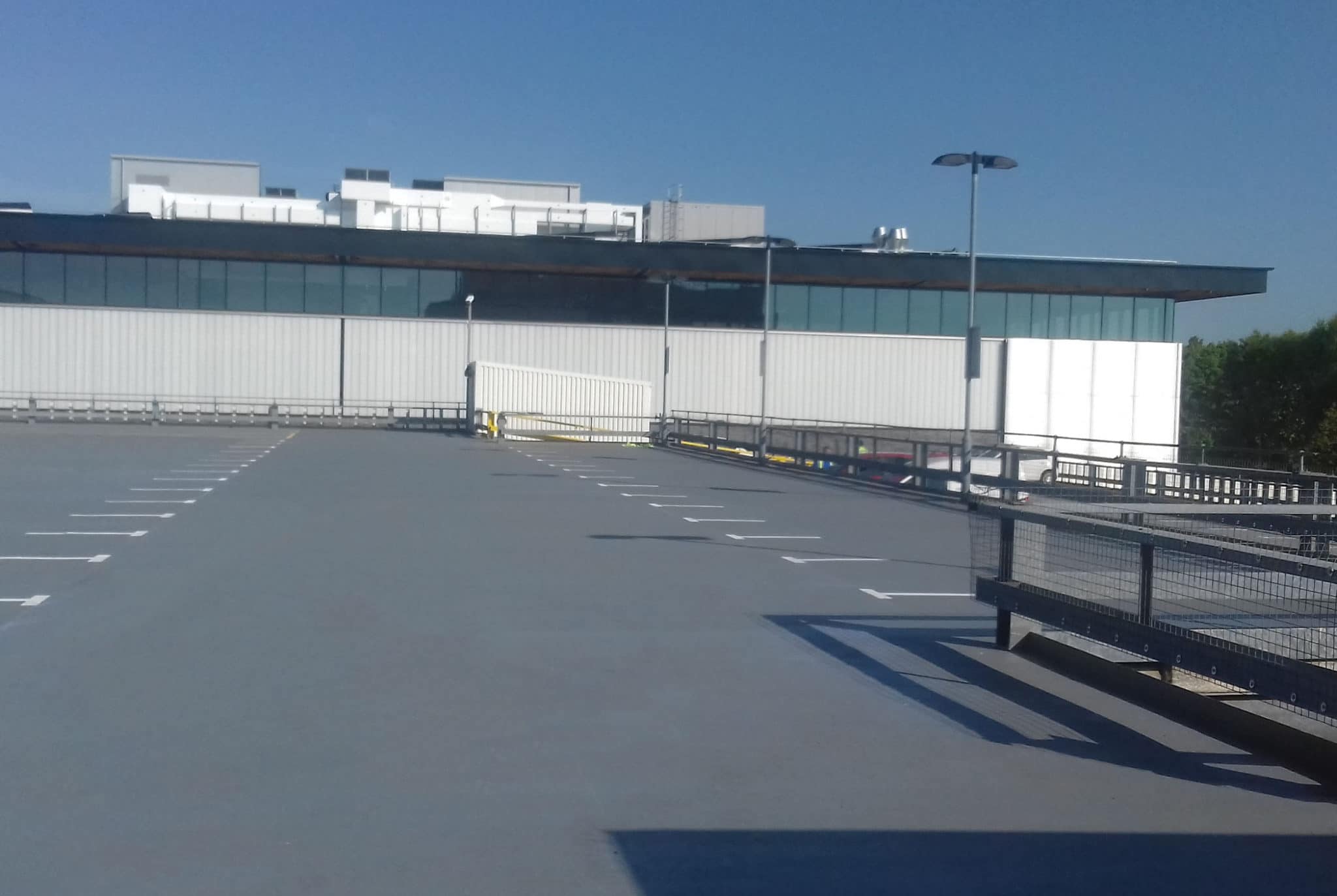 After: Fully Protected Decks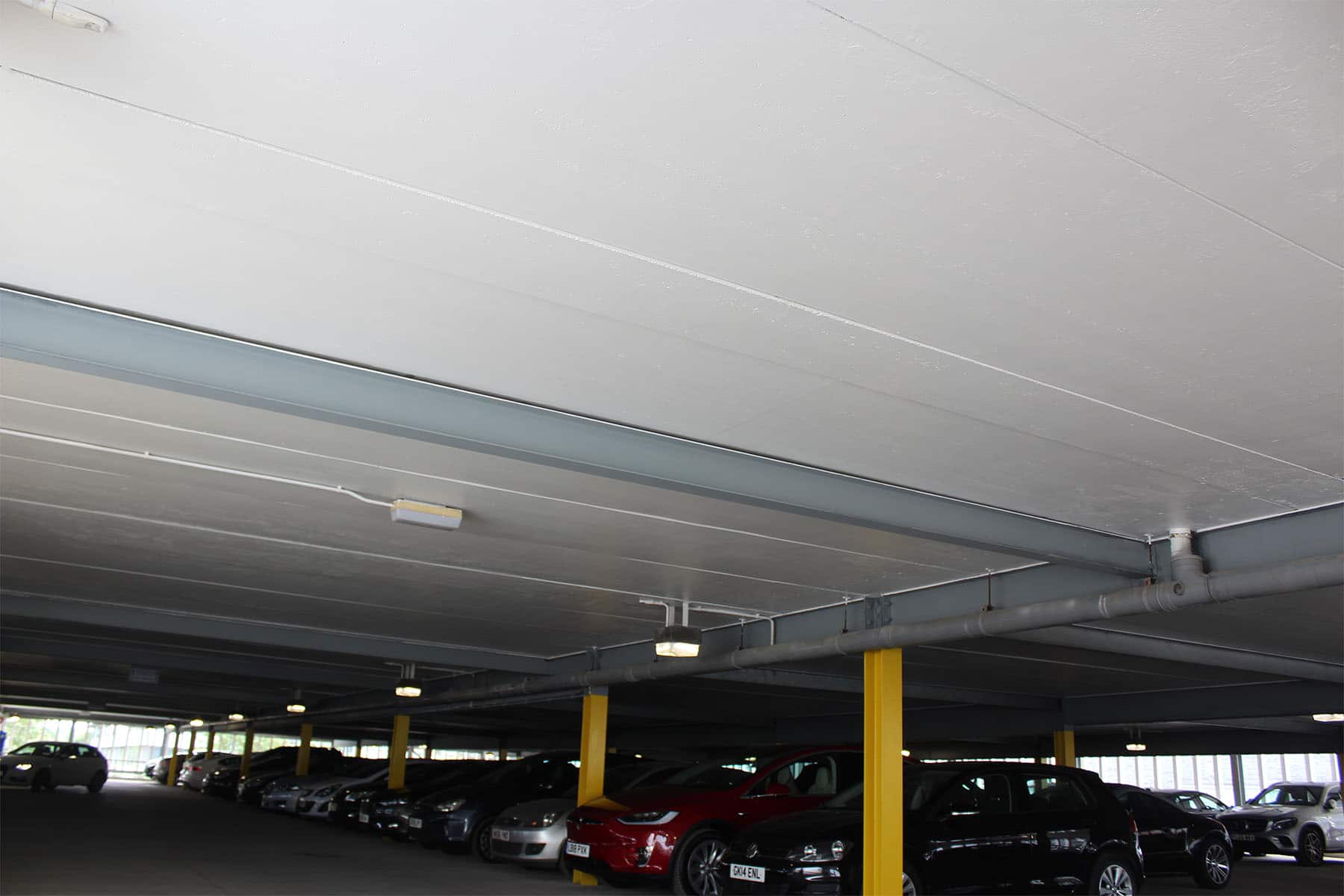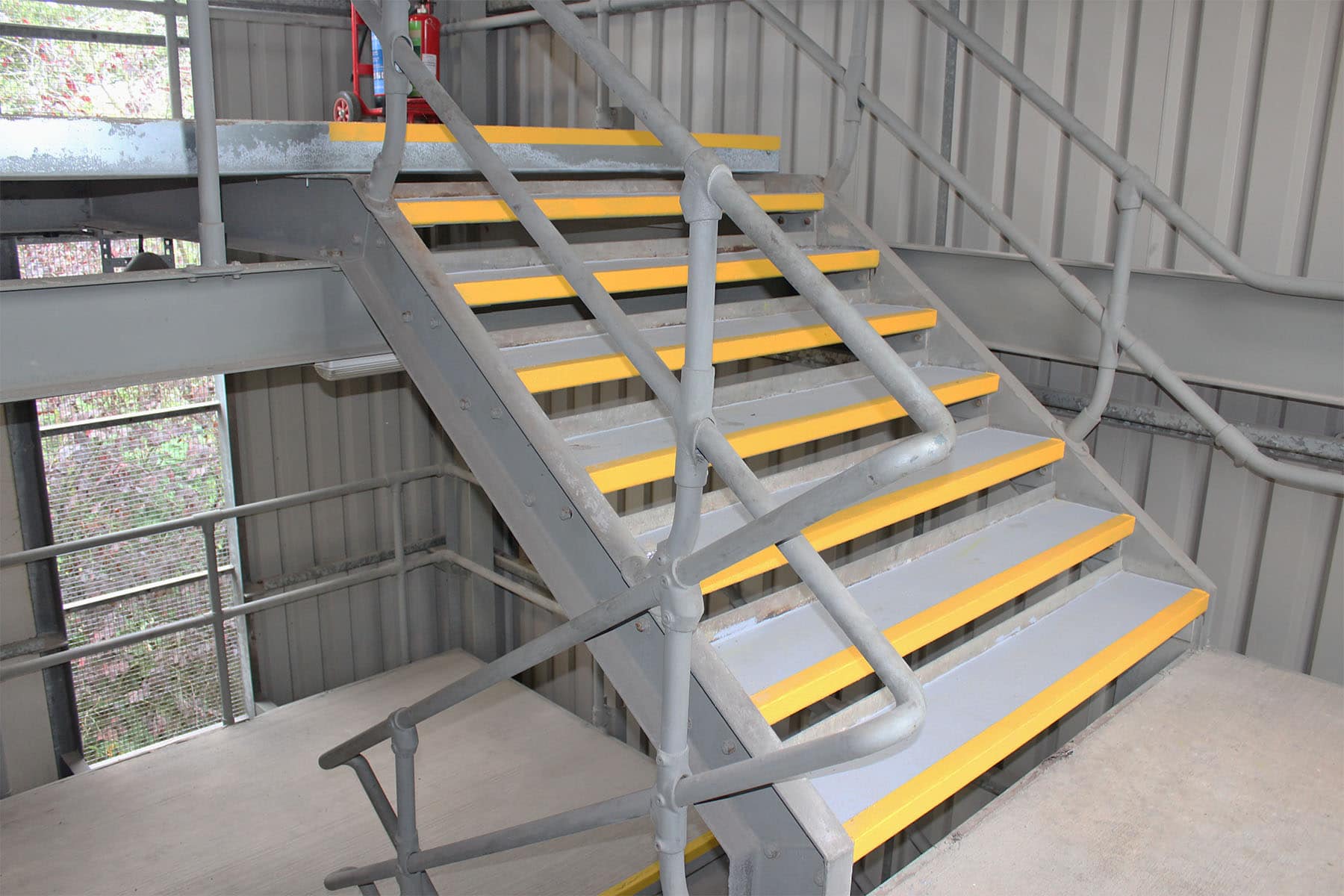 After: Re-cast & Protected Staircases