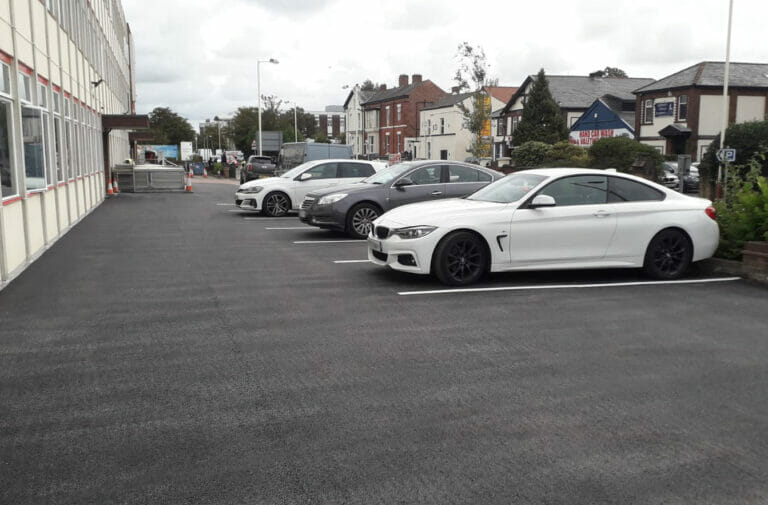 Client: Bell Building Projects
Role: Specialist Sub-Contractor
Scope
Concrete Repair
Corrosion Management (MCI & Anodes)
Deck Waterproofing
Anti-Carbonation Coatings
Landscaping
New Seating Area
Details
Office car park
Waterproofing to the concrete slabs and capping beams around the perimeter to the basement car park
Concrete repairs and corrosion control
Soffits protected with anti-carbonation coatings
New Drainage
Landscaping
The scope of this project was to waterproof the external concrete slab – where water was penetrating from several areas into the basement of this multi-storey office building.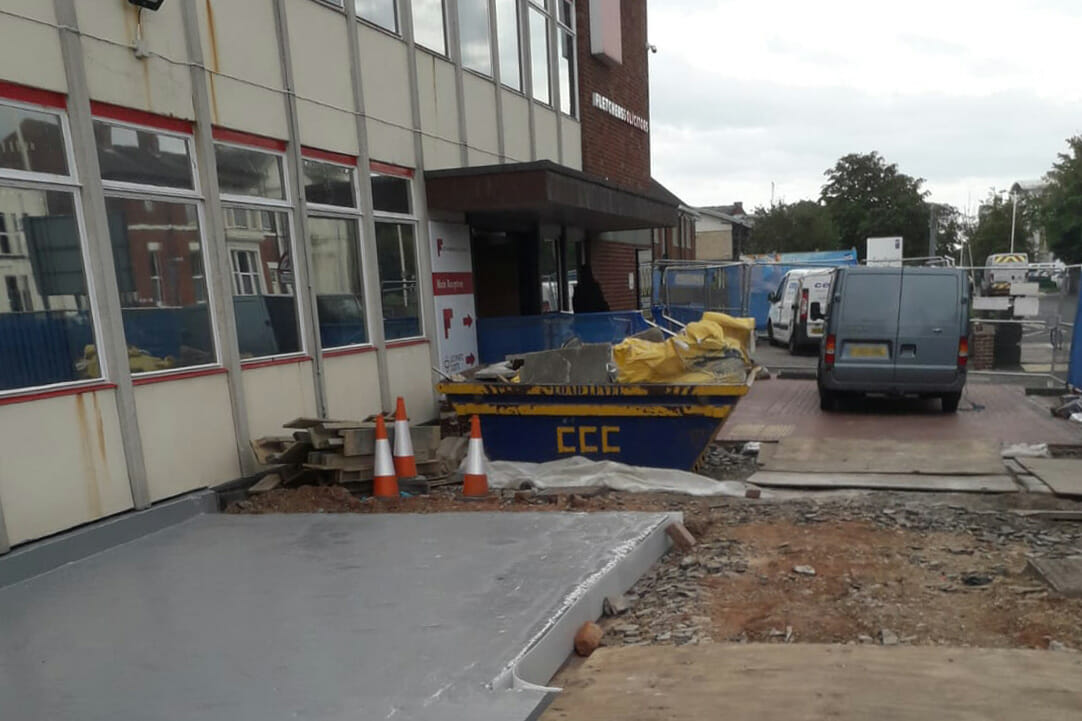 During: Waterproofing Detail To Basement Structure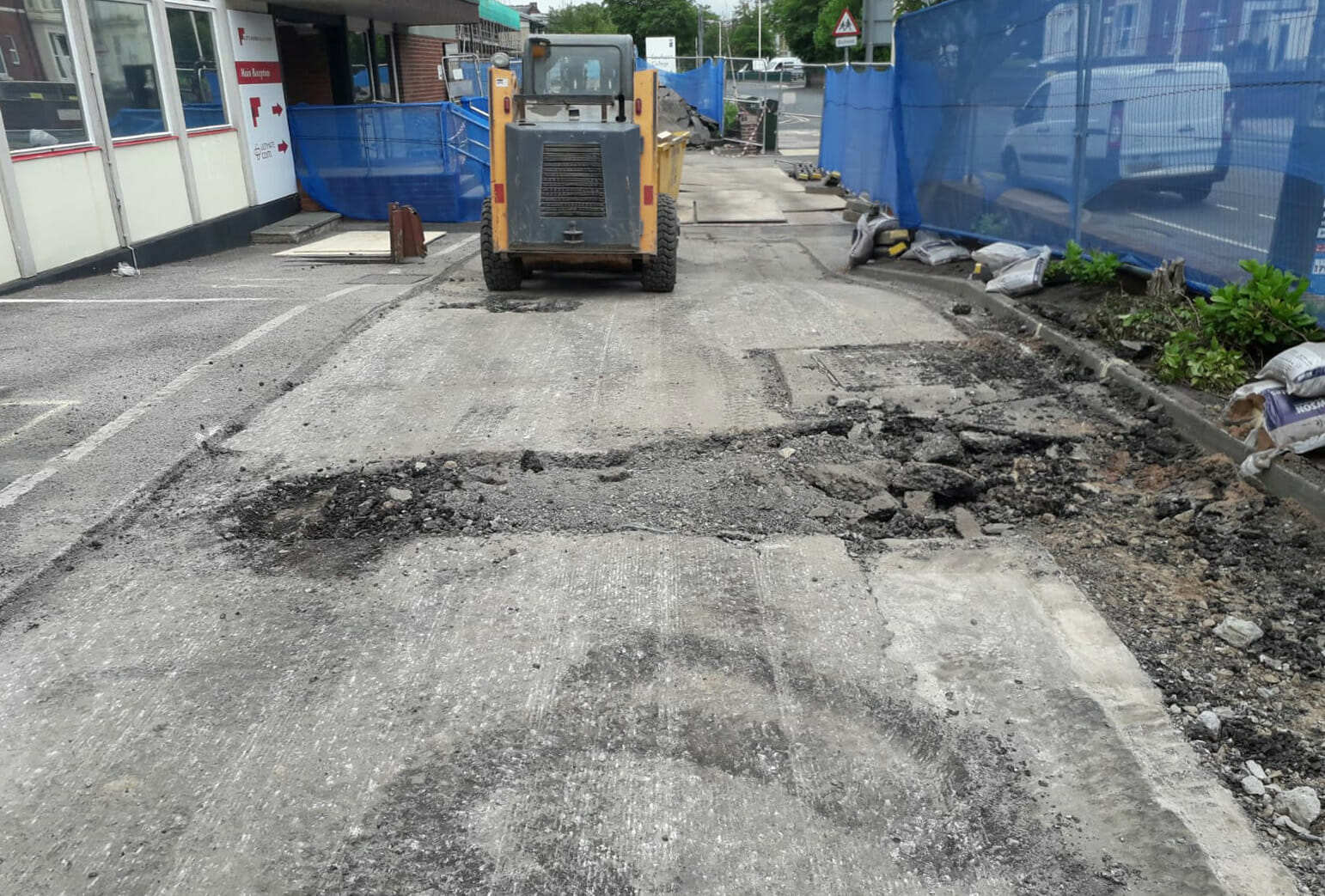 During: Removal of Existing Coatings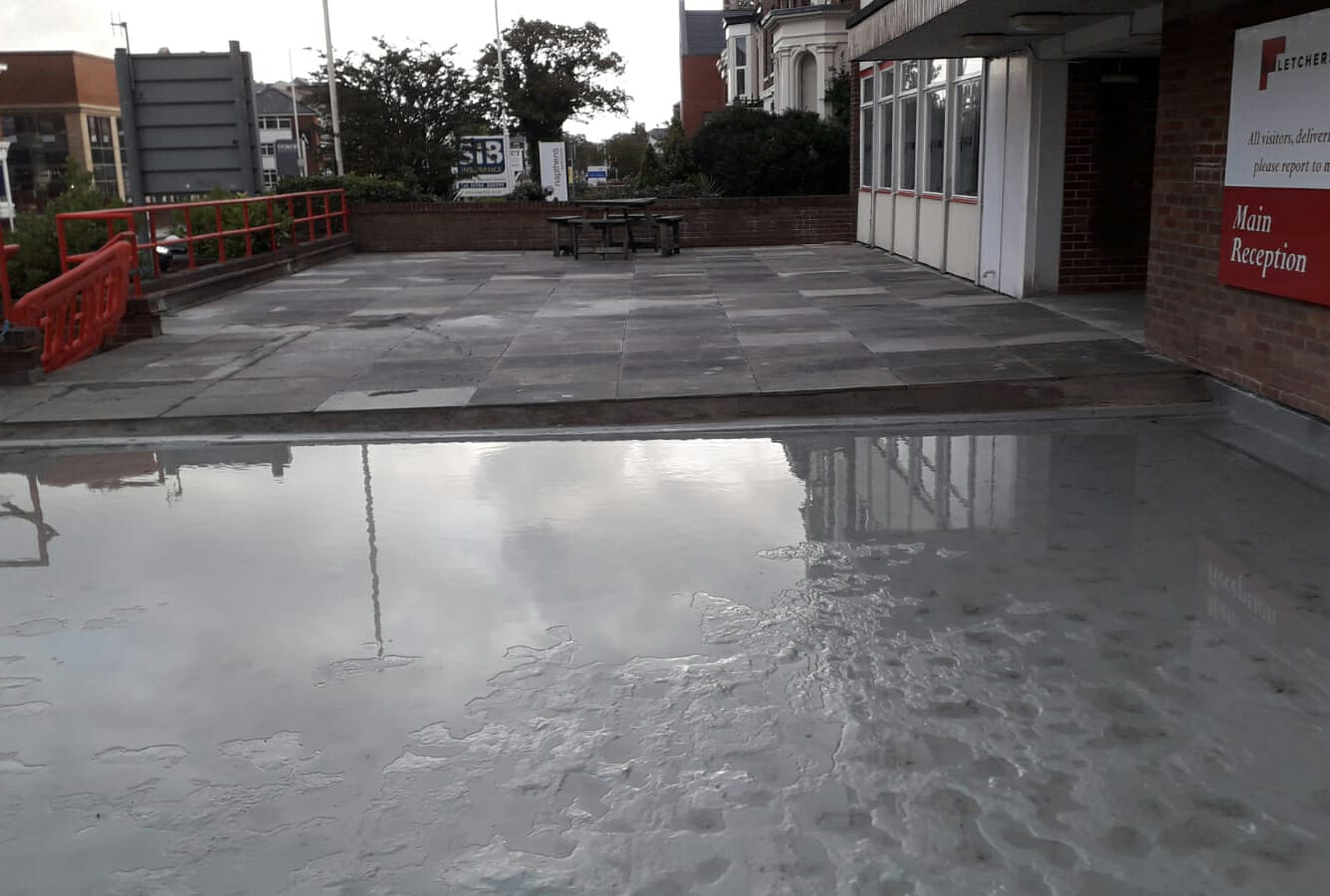 During: Seating Area Waterproofed
To expose the concrete slab, the tarmacadam and sub-base had to be excavated along with the seating area slabs. The slab showed various defects which were repaired before the application of Sikalastic 8800 podium deck system. Hot melt pellets were broadcast into the system and a new tarmacadam surfacing was overlaid forming a strong adhesion. The car park layout was redesigned to improve it's capacity and usability. Ducting and cables were embedded into the new surface to offer the option to add electric car charging ports at a later date.
The outdoor seating area was reinstated over Sikafloor RB58 system was encapsulated underneath the original paving slabs.
The basement soffit suffered serious delamination which required corrosion management measures including the use of Sika's Galvasheild Anodes with exposed concrete elements of the structure protected with Sikagard 550W anti-carbonation coatings.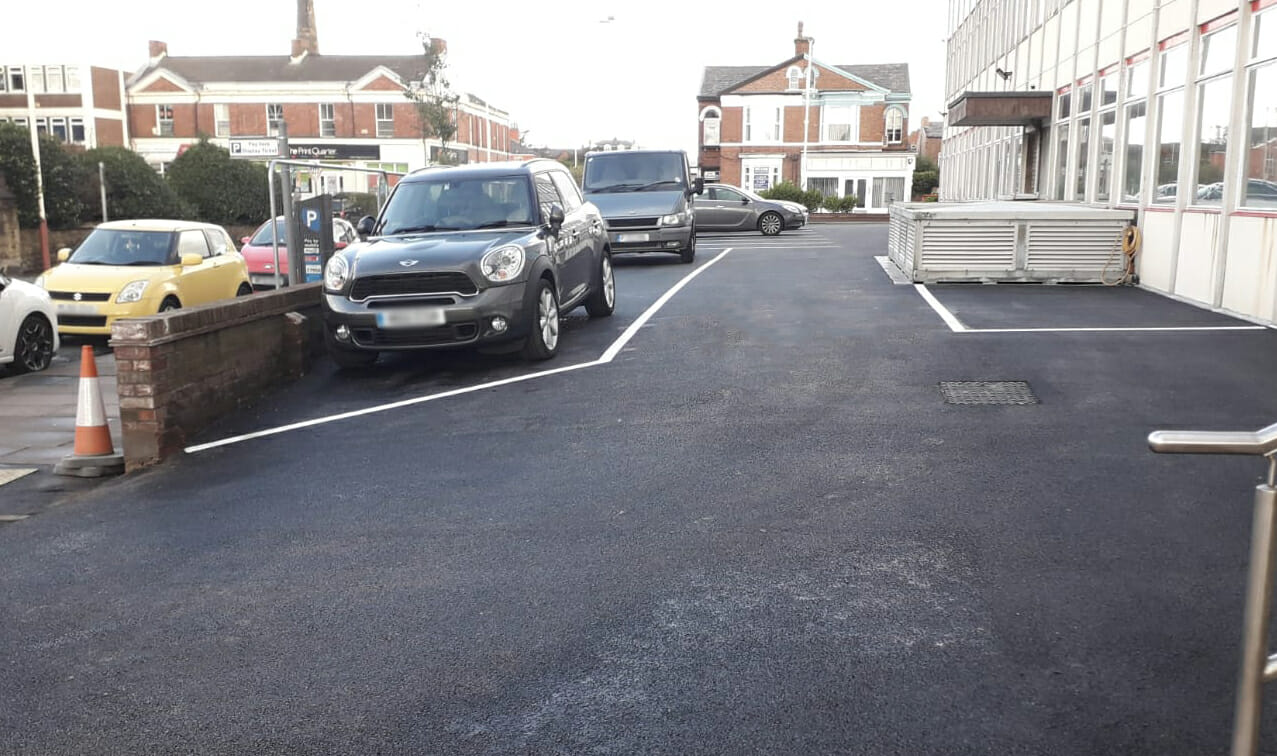 After: Fully Protected Car Park & External Landscaped Area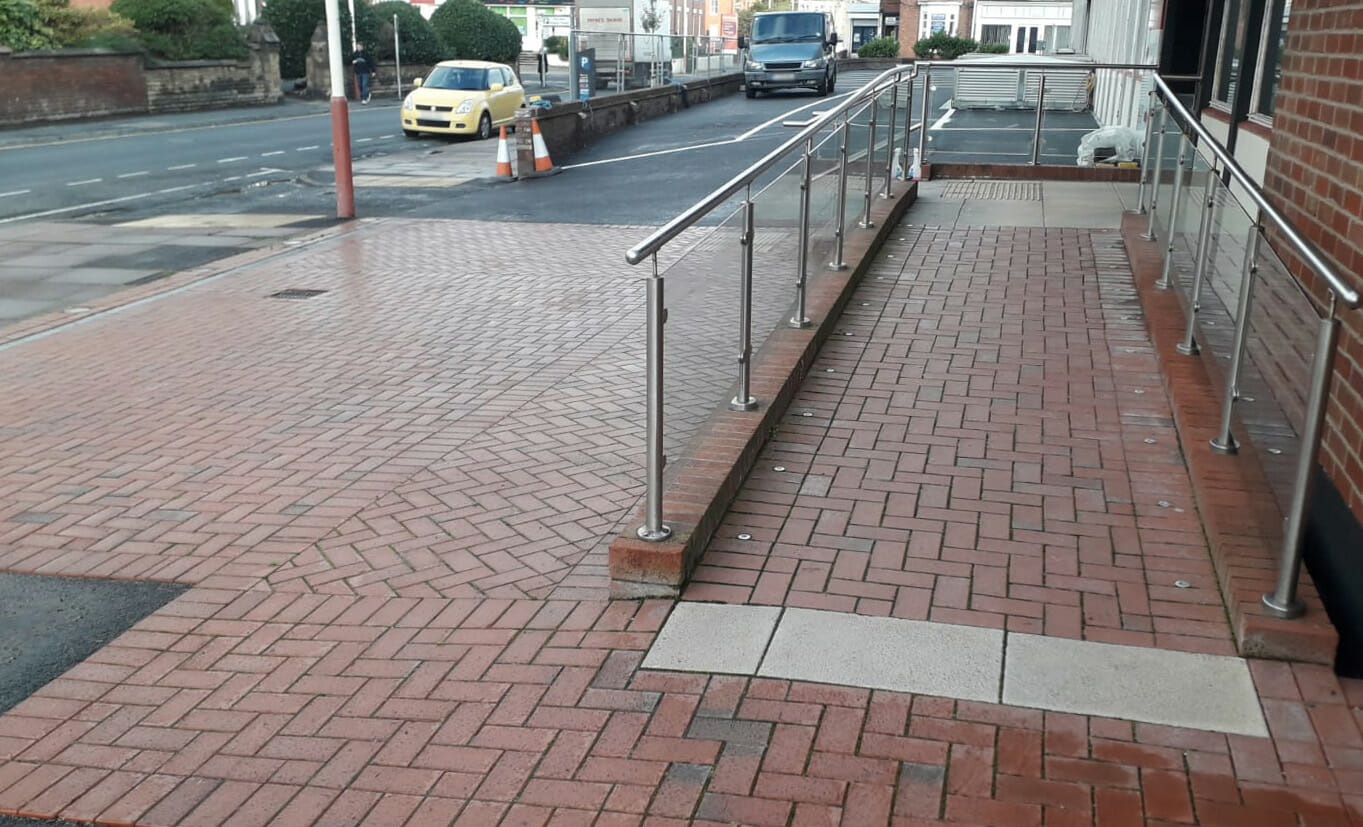 After: Improved Entrance to The Car Park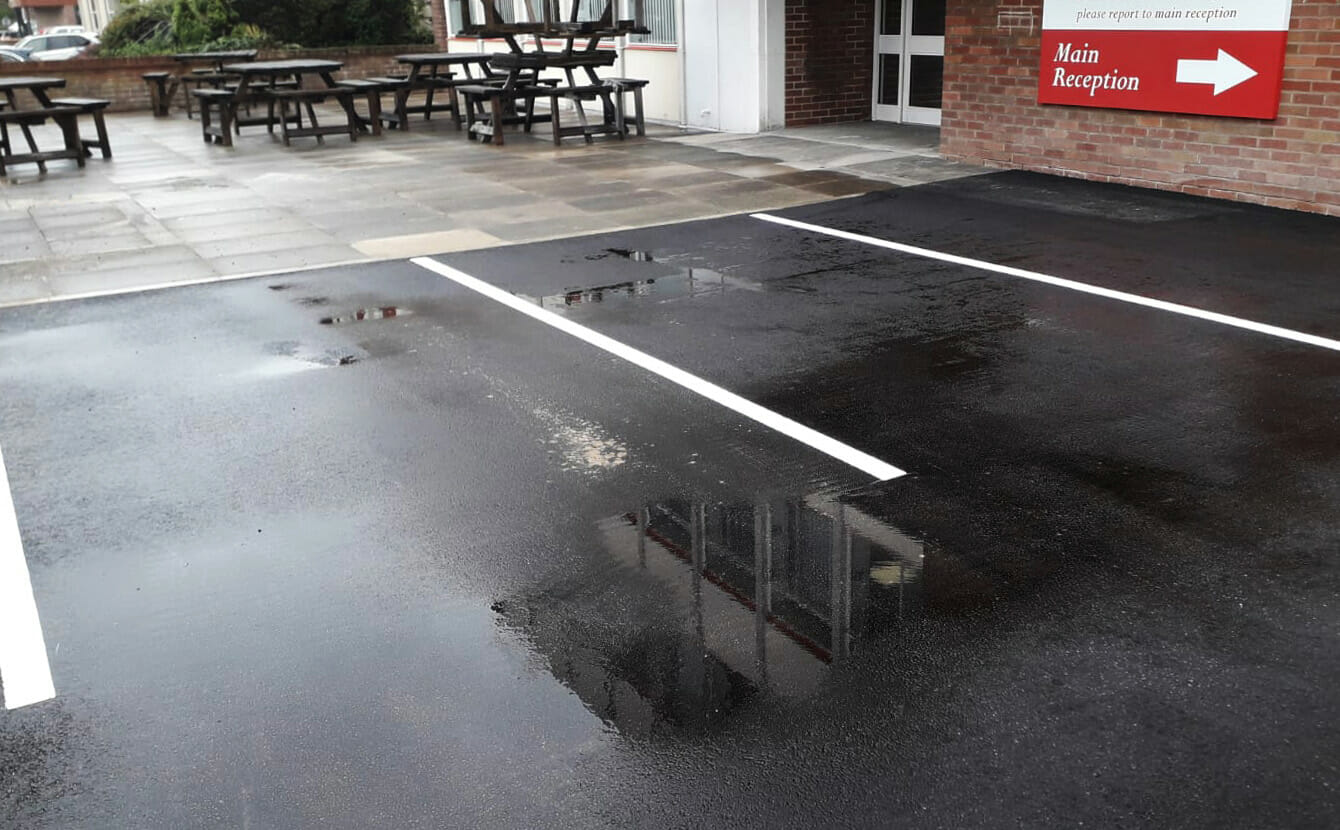 After: Car Park Reinstated