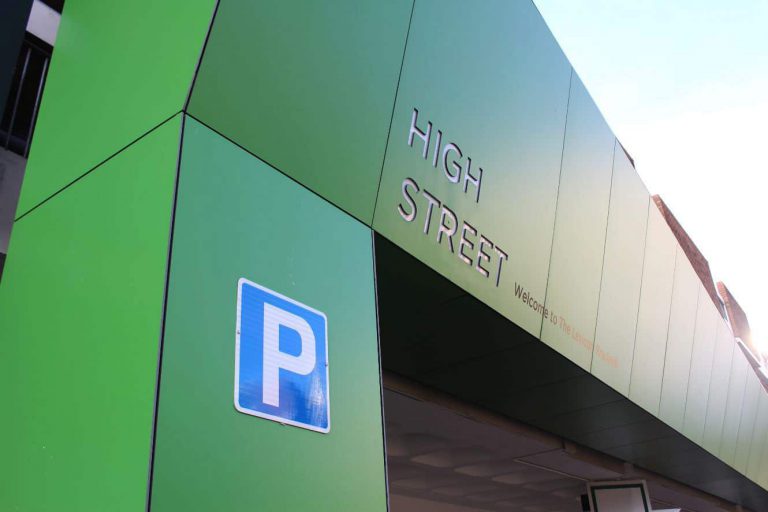 Client: Bracknell Forest Council
Role: Principal Contractor
Scope
Concrete Repair
Deck Waterproofing
Corrosion Control
Line Marking
Anti-Carbonation Coatings
Details
120m² of concrete repairs
4500m² of deck waterproofing
Soffits, columns & walls protected with
anti-carbonation coatings
Reinstate line marking and directional instructions
The scope of this refurbishment project was to repair and re-waterproof the lower split levels of the 'waffle pot' multi-storey car park, carrying out both concrete deck repairs and to replace deck coatings that were at the end of serviceable life.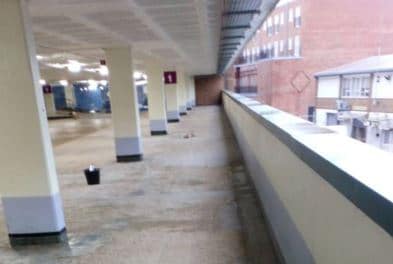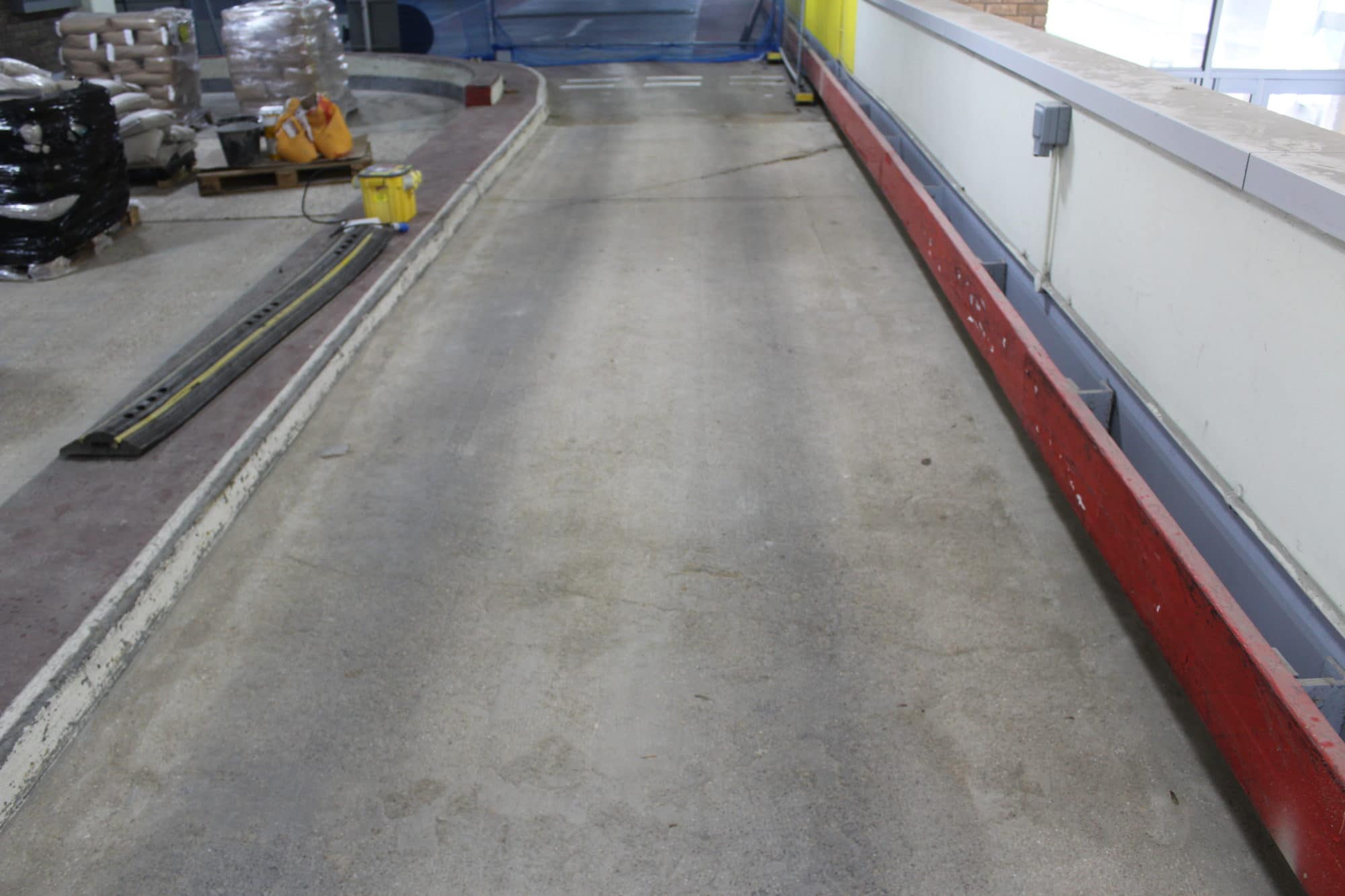 Before: Damaged and Dark Interiors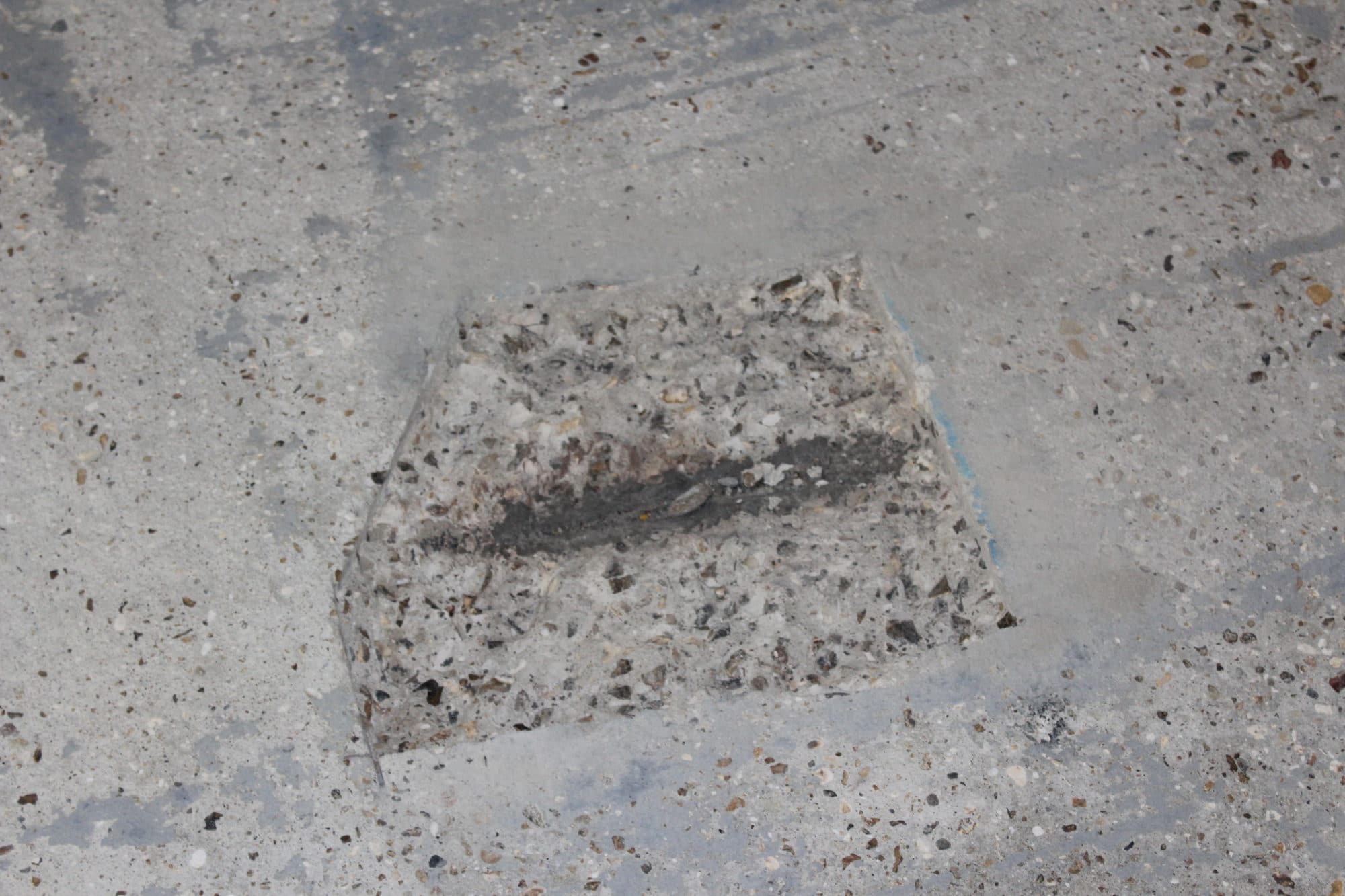 Some 4,500m2 of parking deck – over 3 levels – were prepared by captive shot blast to remove existing coatings and to enable concrete repairs to be carried out. Following repairs to approx.. 120m2 of the exposed substrate, Sika's partially reinforced RB28 deck waterproofing system was applied throughout in contrasting colours. In doing so, it allowed a for a pedestrian walkway to be created for the users of the car park. All line marking and instructions were also replaced.
Our package of works included the installation of corrosion control measures including the applying anti-carbonation coatings to the soffits, columns and beams. All 3 levels were completed within 12 weeks and in phased possessions to allow the continued use of the car park during works.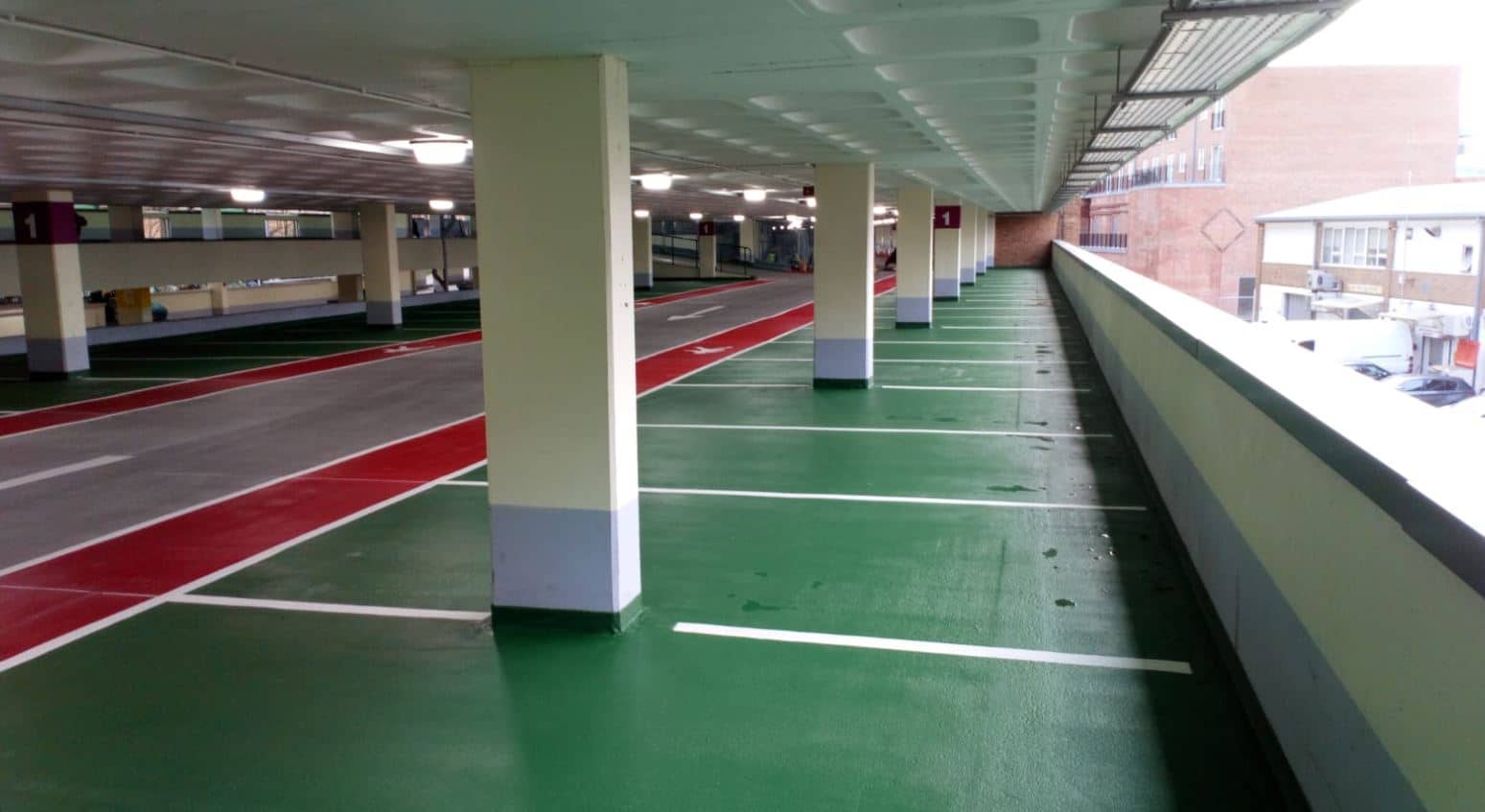 After: Fully Waterproofed Decks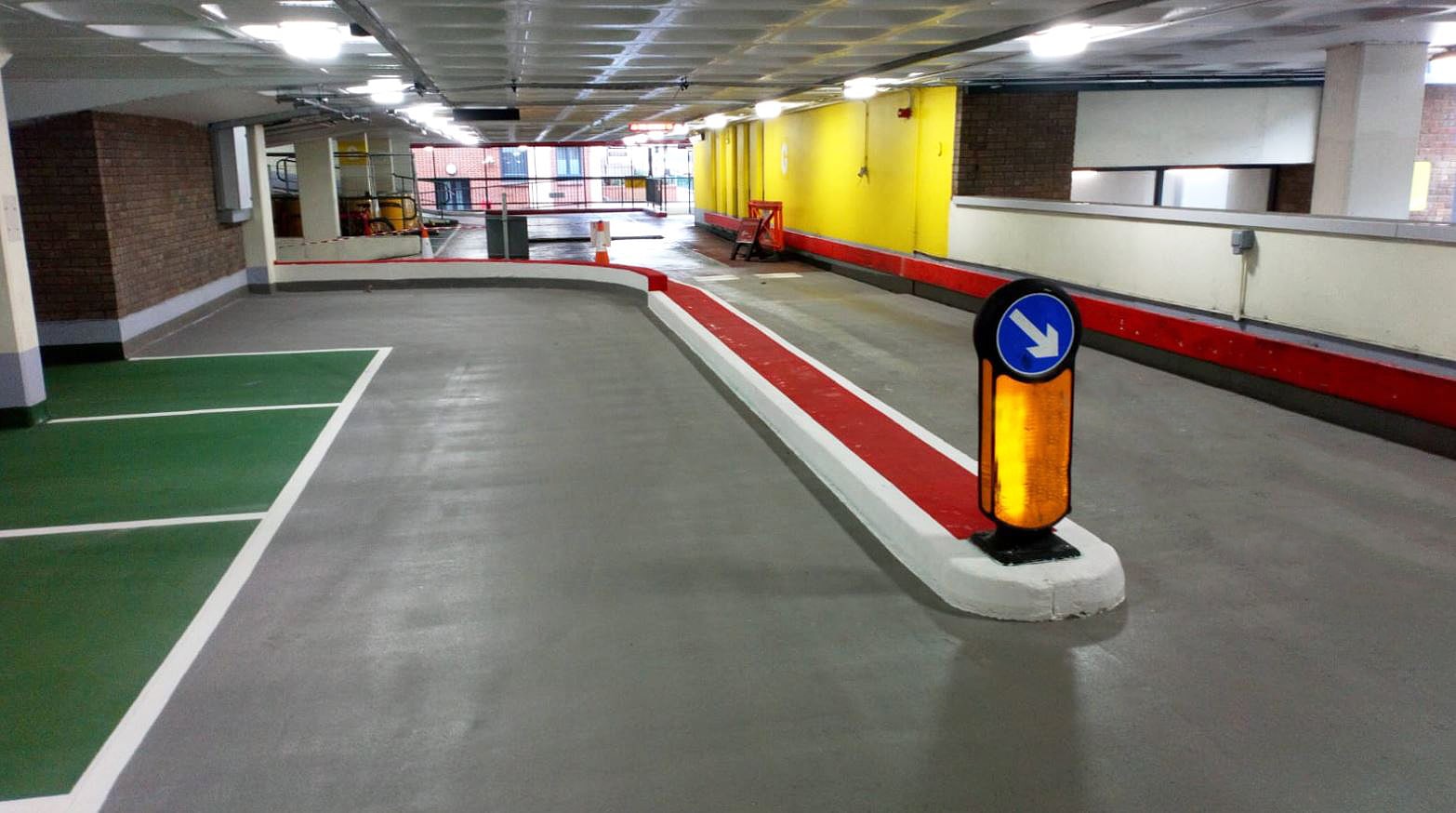 After: Light & Bright Interior Improvements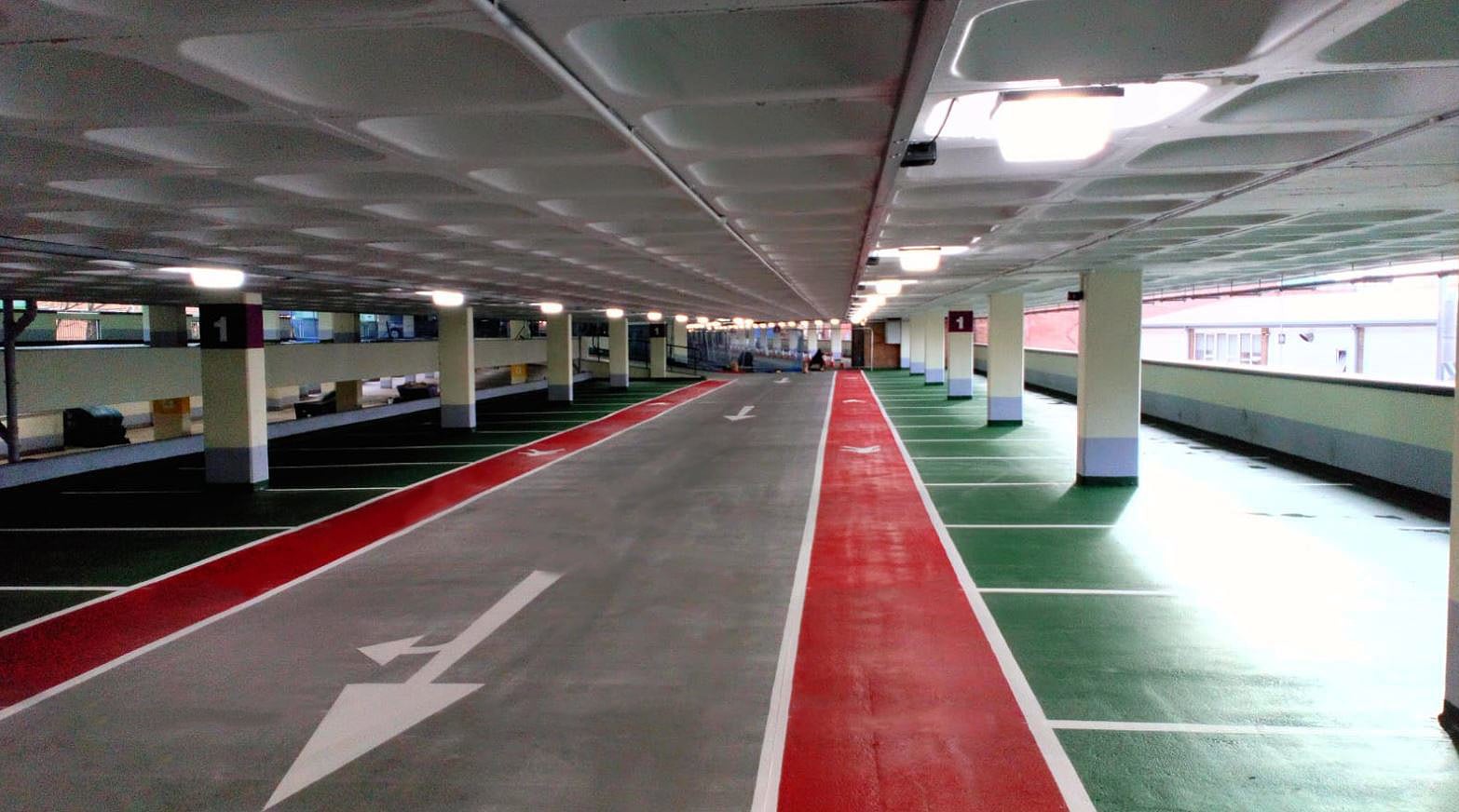 After: Fully Protected Car Parks