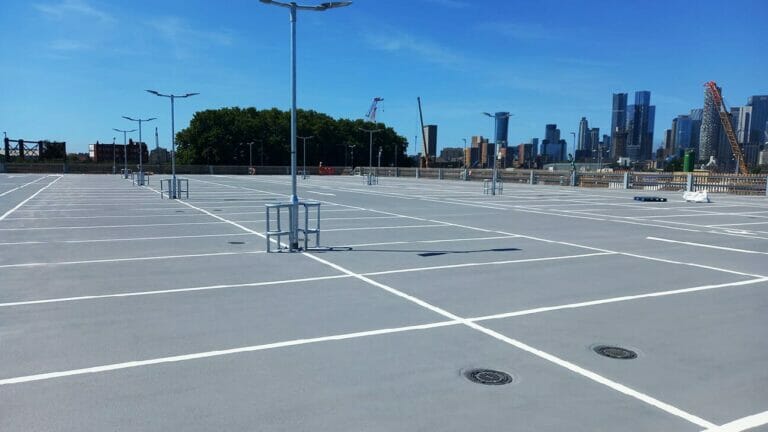 Client: Riverlinx CJV
Role: Specialist Sub-Contractor
Scope
Reinforcement Banding
Deck Waterproofing
Linemarking
Details
New build car park
7,700m2 waterproofed using Flowcrete's Deckshield Rapide ED1
3,500m fleece reinforcement banding to areas of potential movement
Our client, Riverlinx CJV constructed a car park for temporary parking for occupants of the O2 arena to use which required the exposed deck to be waterproofed.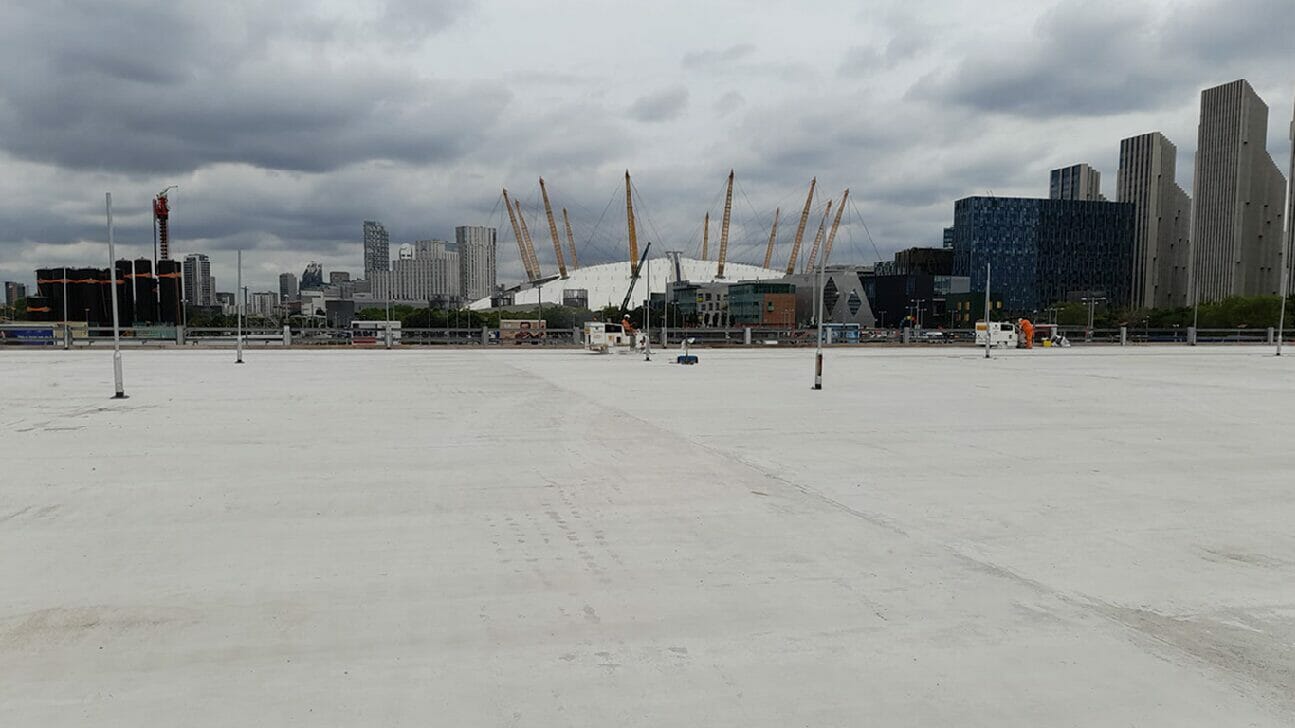 During: Newly Laid Concrete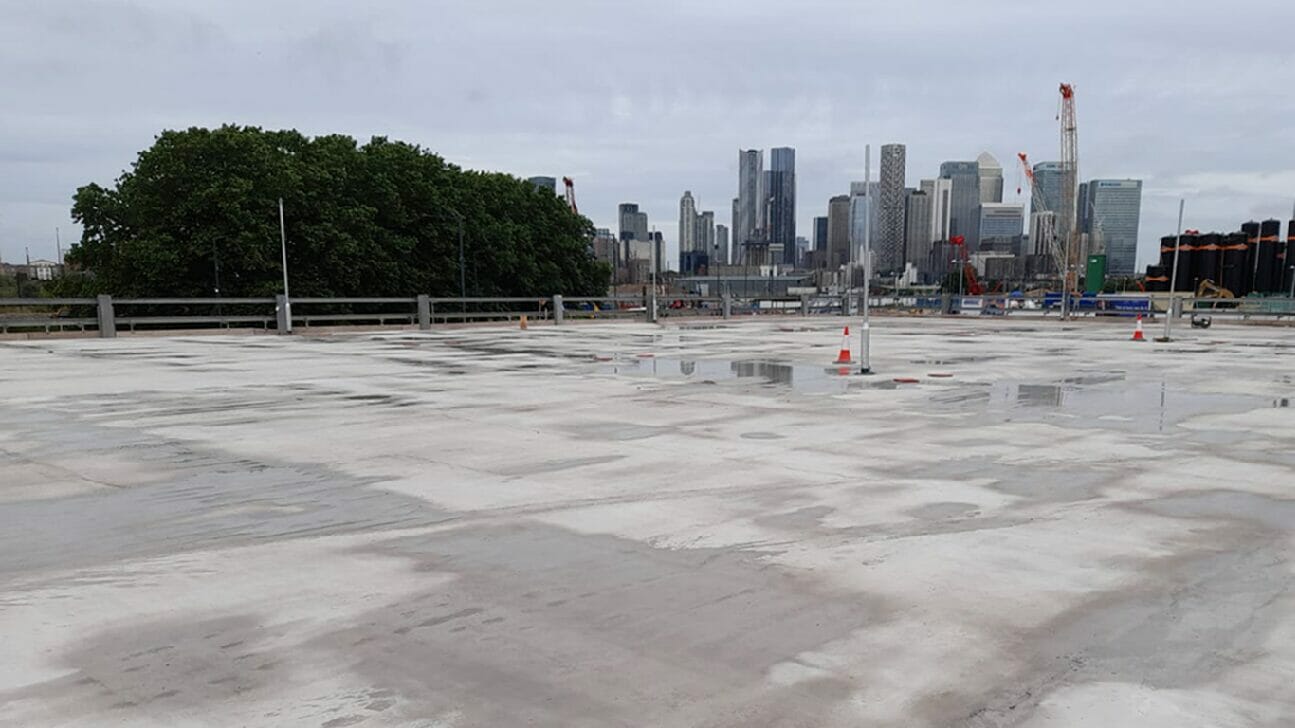 Before: Surface Preparation Removing Laitance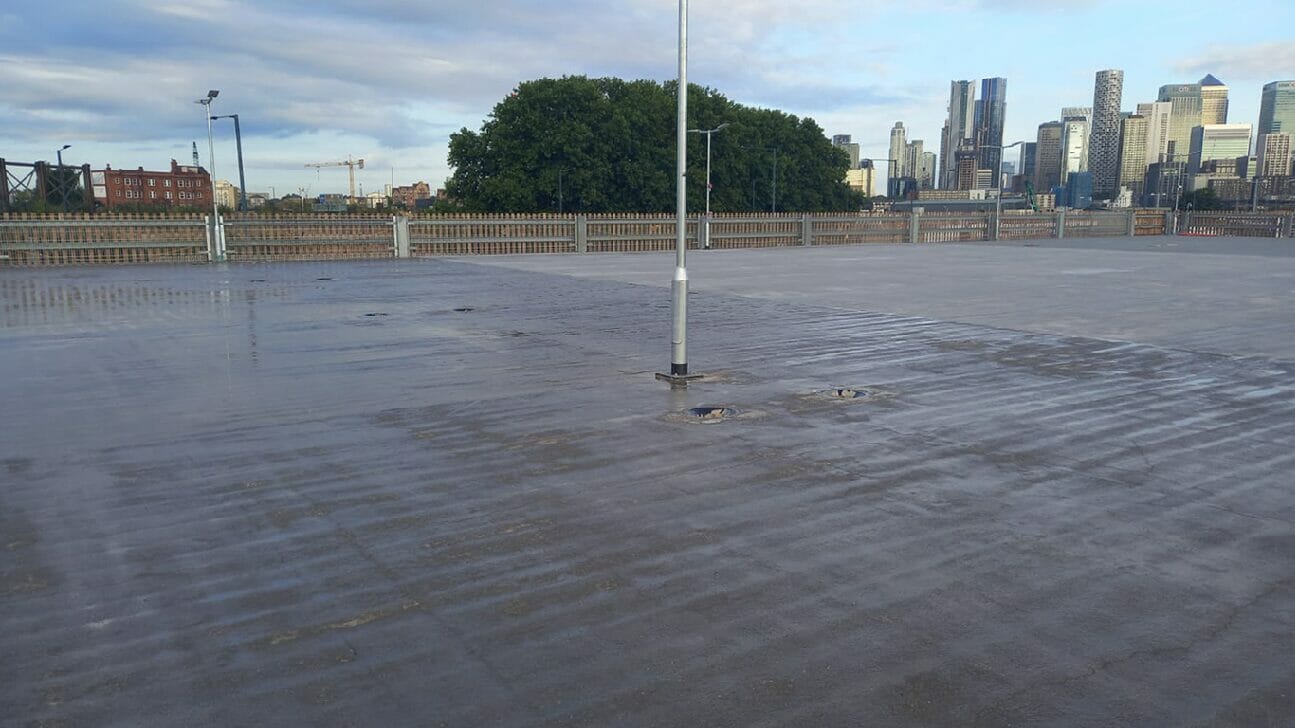 During: Primer Application
The car park structure comprises of a structural steel frame with pre-stressed, pre-cast concrete planks to the 1st floor, surface preparation included captive blasting for the removal of laitance from the newly laid concrete and to create a suitable surface to begin waterproofing works.
One of the clients key requirements for our work was for a deck waterproofing system which would have a fast installation and curing time with minimal preparation.
Flowcrete's Deckshield Rapide ED1 deck waterproofing system matched the requirements set out and was applied to 7,700m2 of the exposed deck incorporating fleece reinforcement banding to areas of potential movement totalling 3,500m.
Included in our package of works was the linemarking of 327 parking bays with directional instructions to the driving isles. This project was programme critical and spite a substantial variation, Cemplas delivered this project within 22 working days.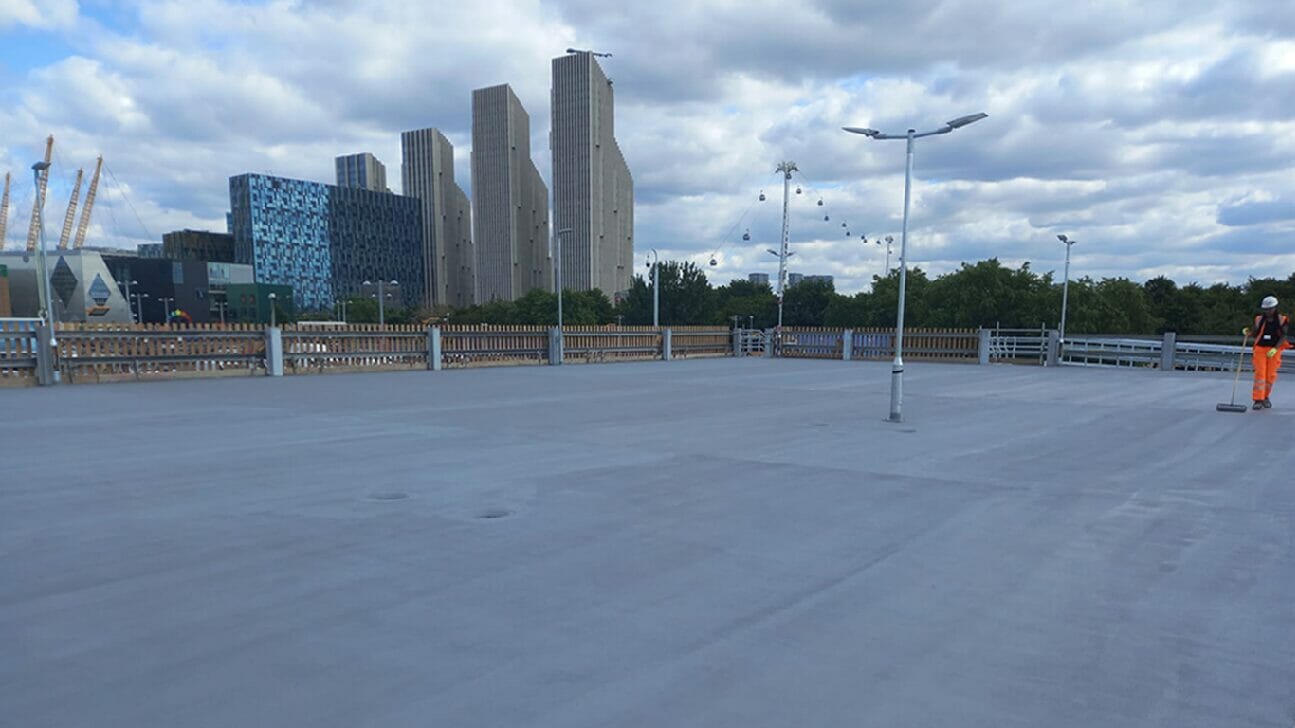 During: Installation of Deckshield Rapide ED1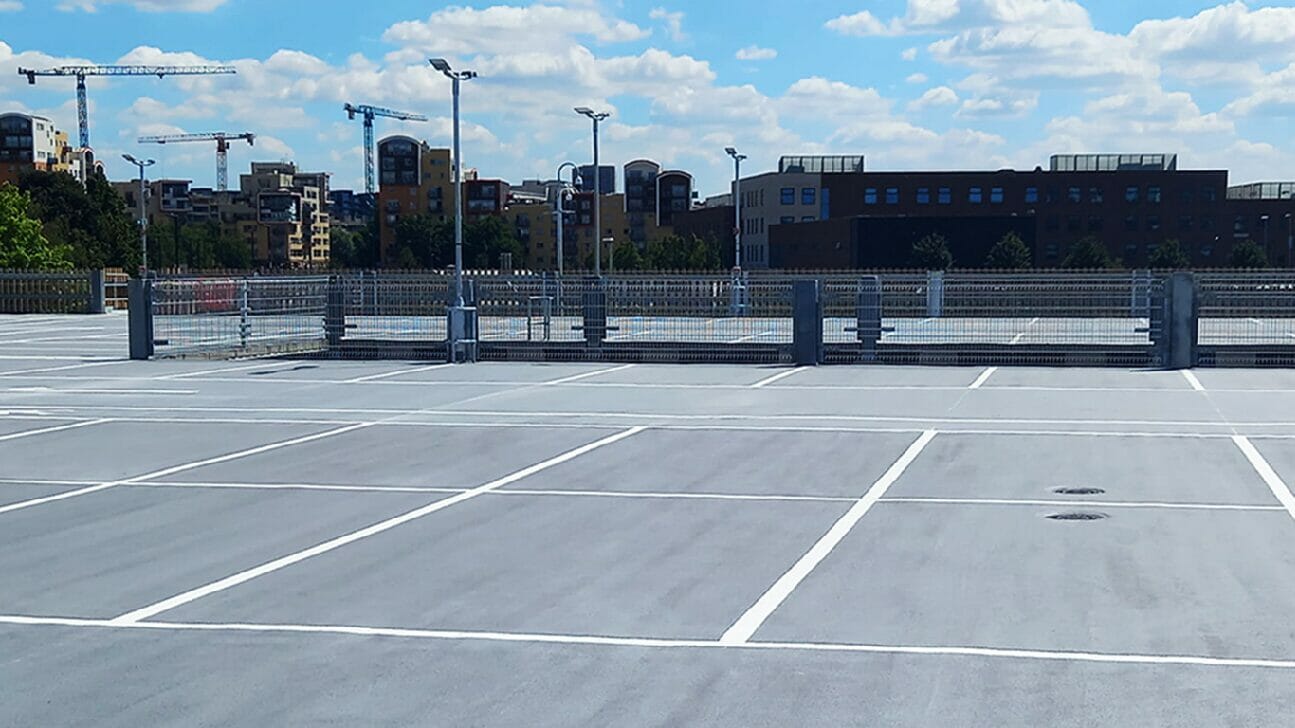 After: Fully Protected & Watertight Decks