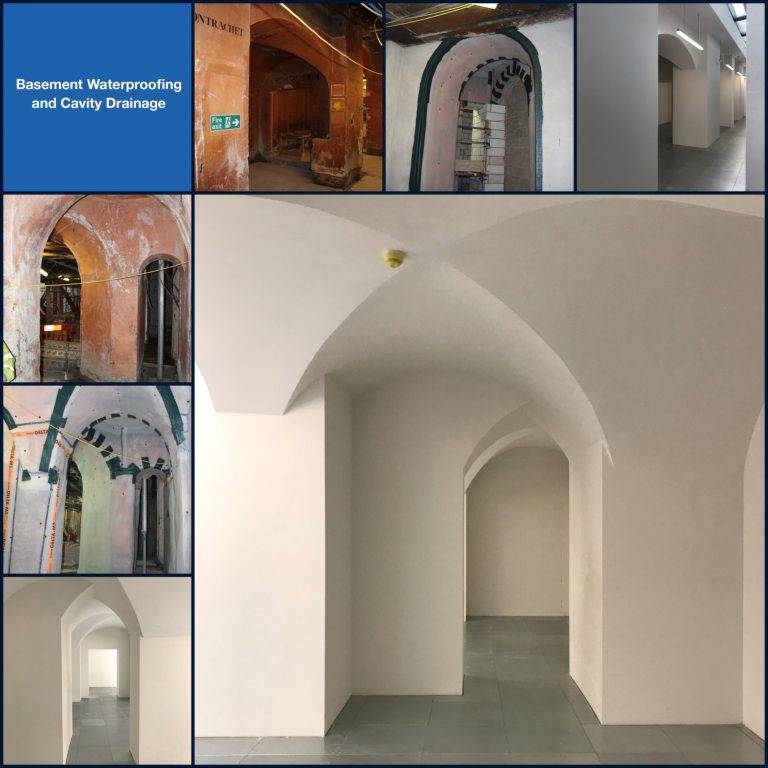 Flash-back Friday – 20 St James Street
Team Cemplas carried out waterproofing works, where the previously wet basement areas of this prestigious building have been fully converted into useable commercial office space.
We've installed Delta MS500 cavity membrane retaining the original profile of the vaulted soffits and archways within the basement of this prestigious building re-development.
Take a look at the transformation!