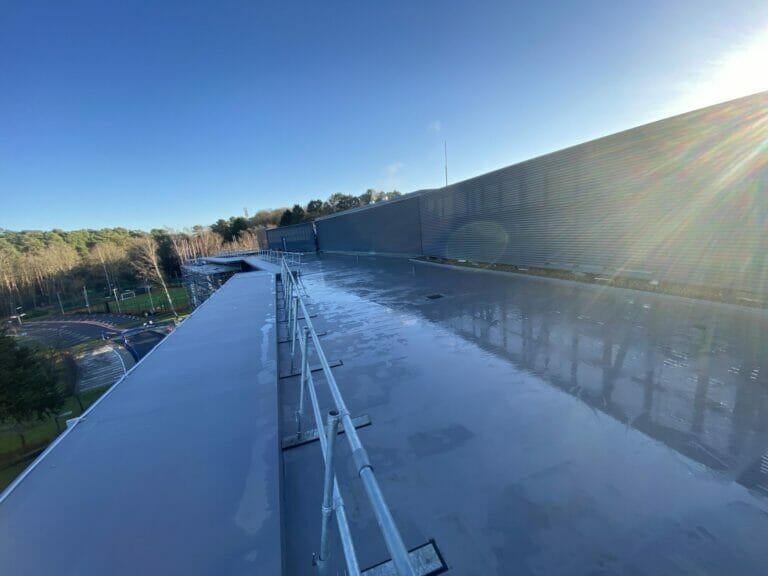 Client: Clifford Devlin
Role: Specialist Sub-Contractor
Scope
Asphalt Repair
Insulation
Vapour Control Layer Sheeting
Re-Waterproofing
Details
State-of-the-art facility roof deck
Re-waterproofing Installation of insulation at 120mm thickness
Two roof decks comprising of 600m2 re-waterproofed with low odour Centaur APA system
The scope of this refurbishment was to replace the existing insulation and waterproofing system on the roof of this state-of-the-art facility which had issues with historic leaks.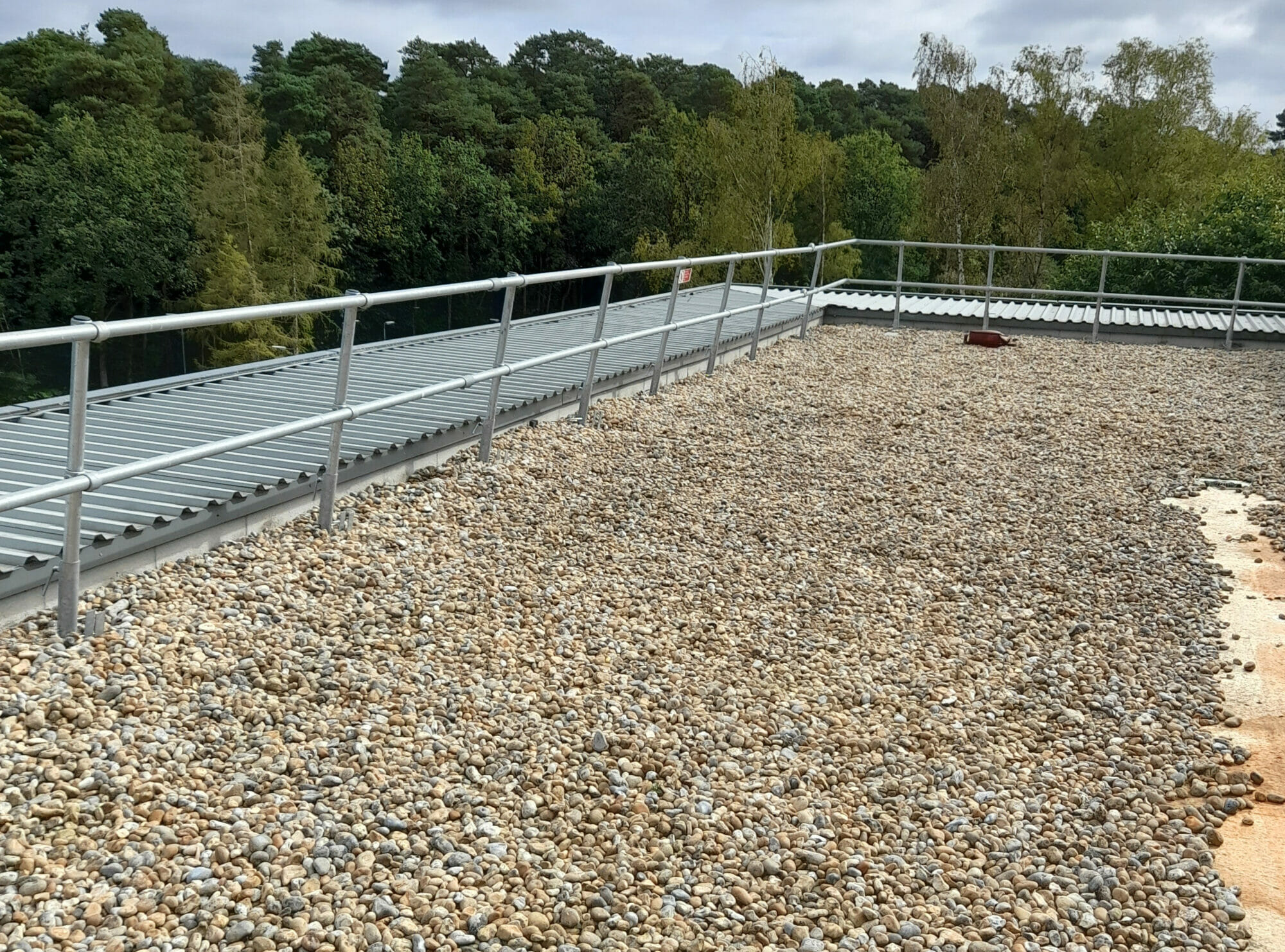 Before: Pebble Ballast & Cracked Asphalt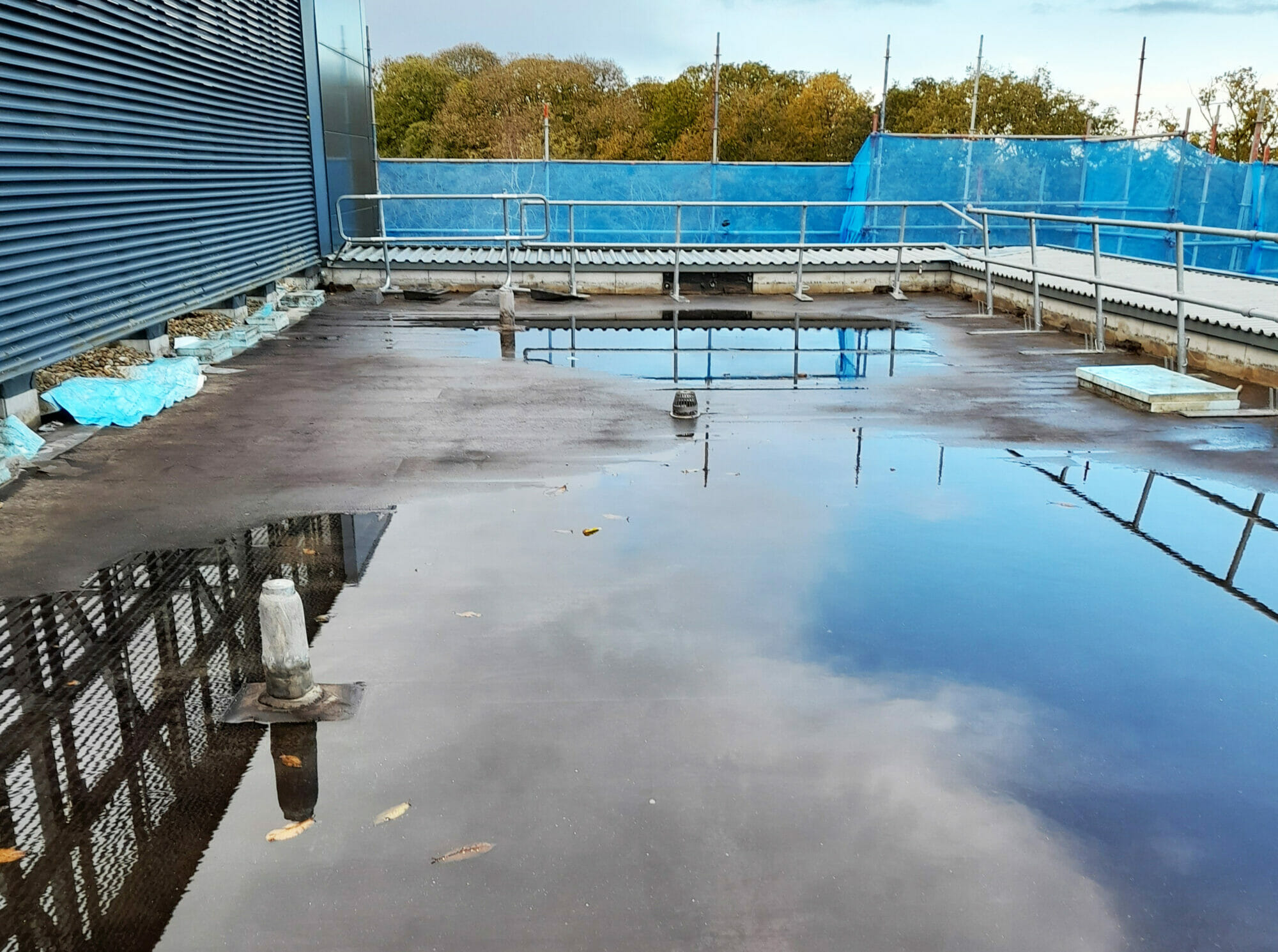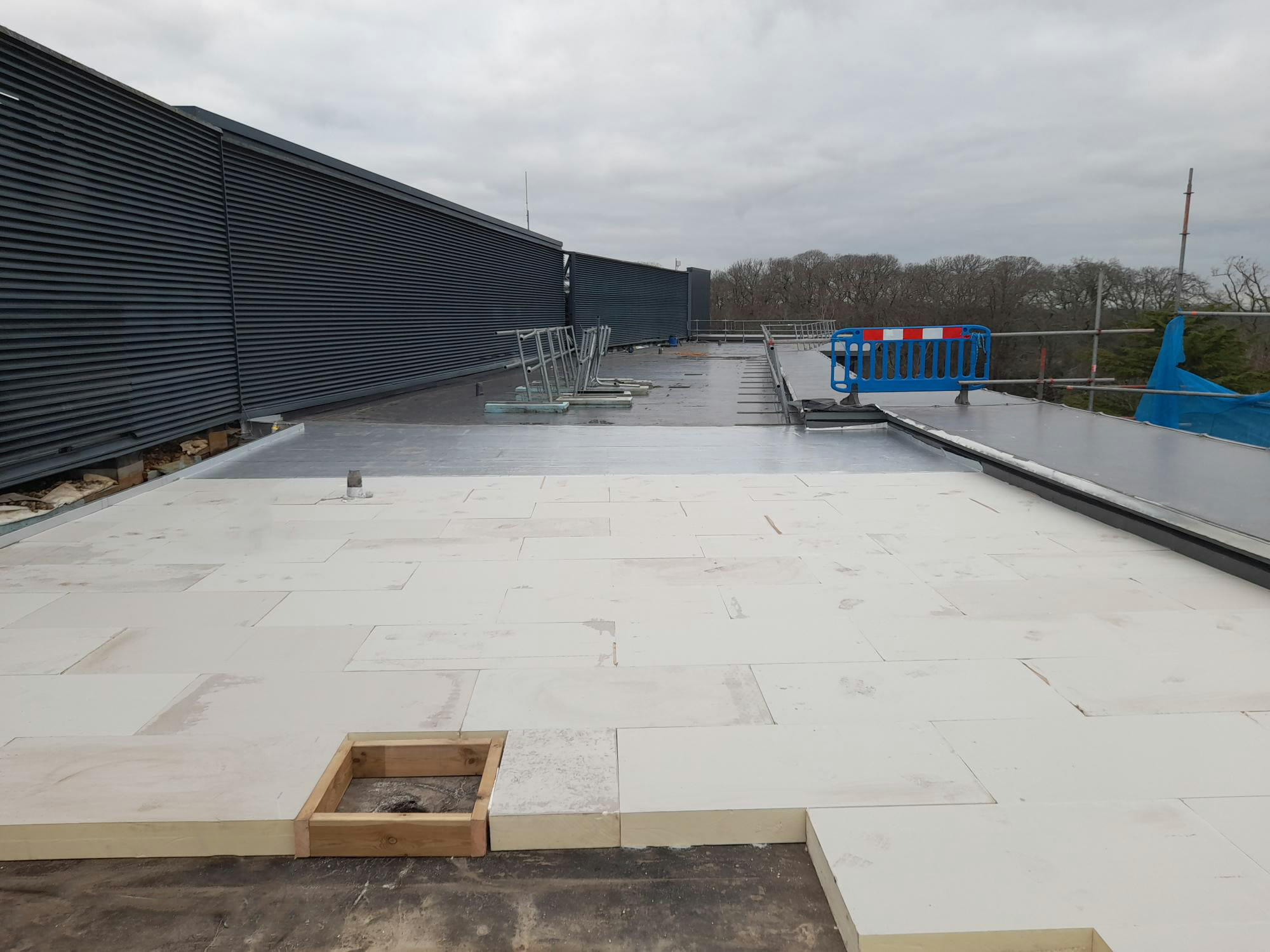 During: Insulation and VCL
Pinpointing the cause of the water ingress was difficult due to the inverted roof being covered in pebble ballast and plant units. These pebble ballast stones were bagged via hand and hoisted to the skips below with the existing insulation being removed from site as well.
Following on from the removal of the pebble ballast and insulation, an inspection could be conducted to the asphalt substrate which showed numerous cracks allowing water to penetrate the building. Asphalt repairs were completed the new insulation and vapour control layer could be installed to the roof deck.
Due to plant and air conditioning units being located on the roof deck, any waterproofing system used had to be low odour as to not impact the occupants inside the live working environment. The chosen Centaur APA Waterproofing system has proven to be low odour whilst offering better thermal values and easier to maintain for the client.
The two re-waterproofed roof decks were completed in phases within 10 weeks with minimal disruption to the occupants.einstated.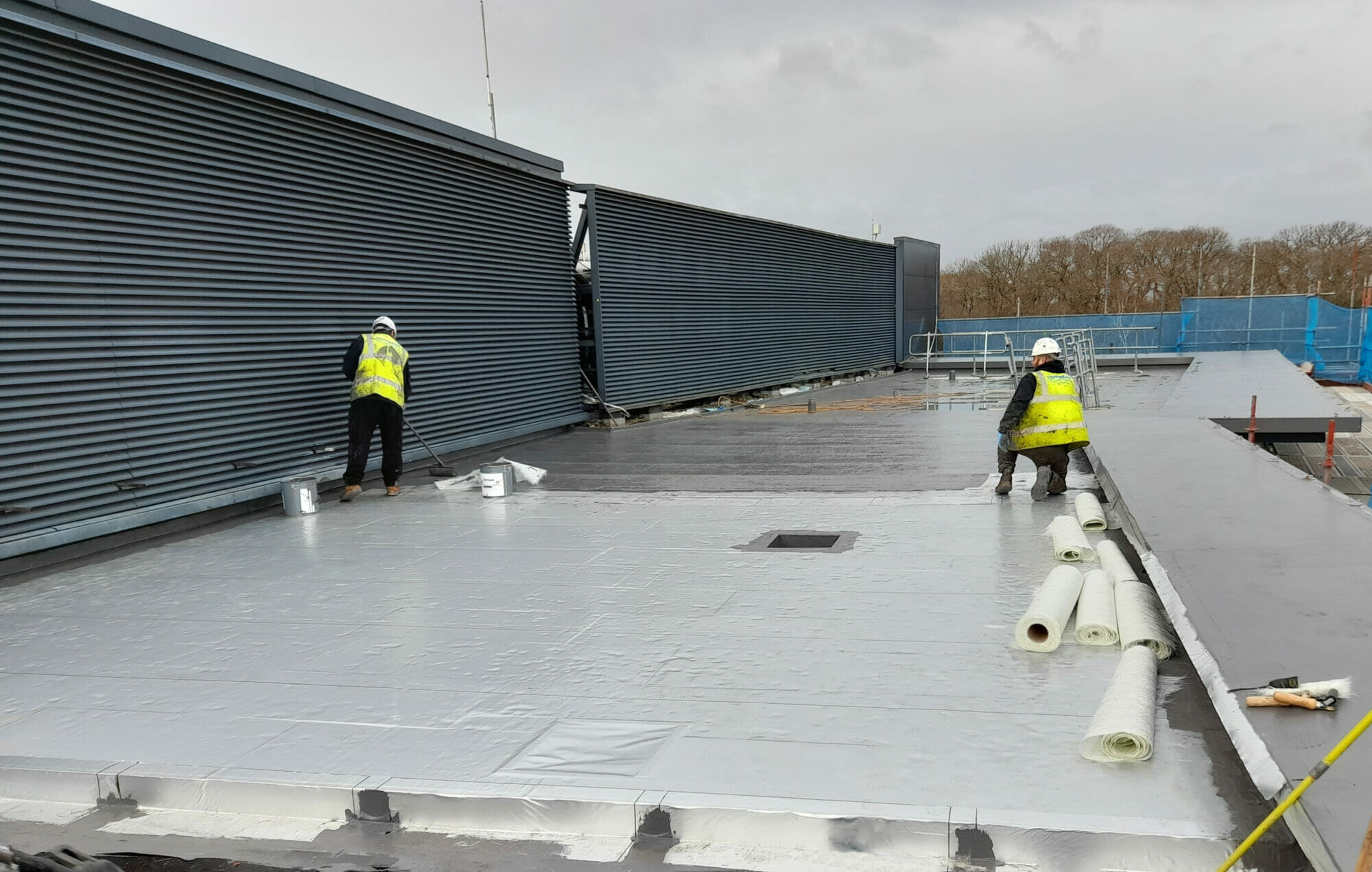 During: Application Of Low Odour Waterproofing System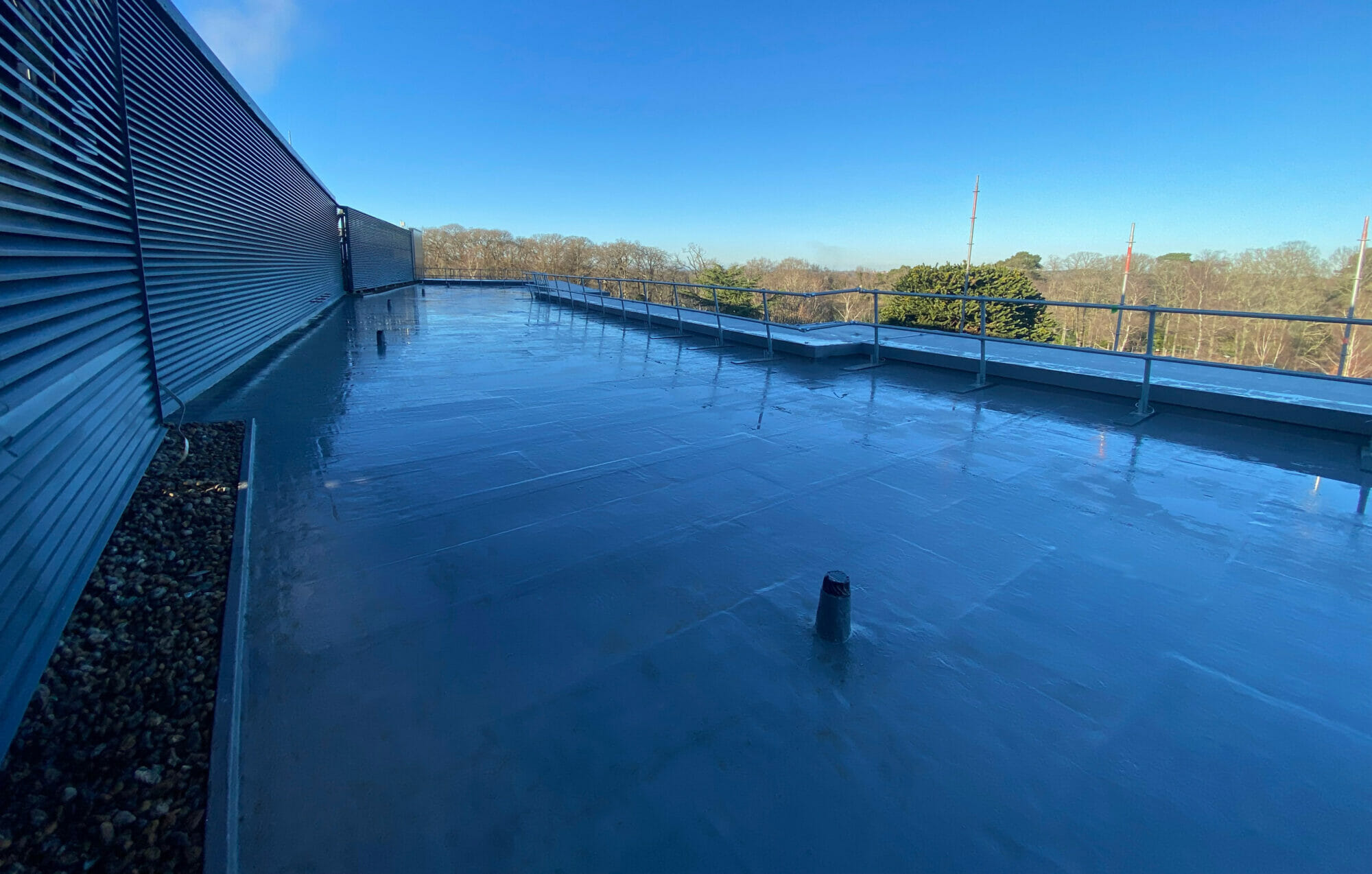 After: Light & Bright Exterior Improvements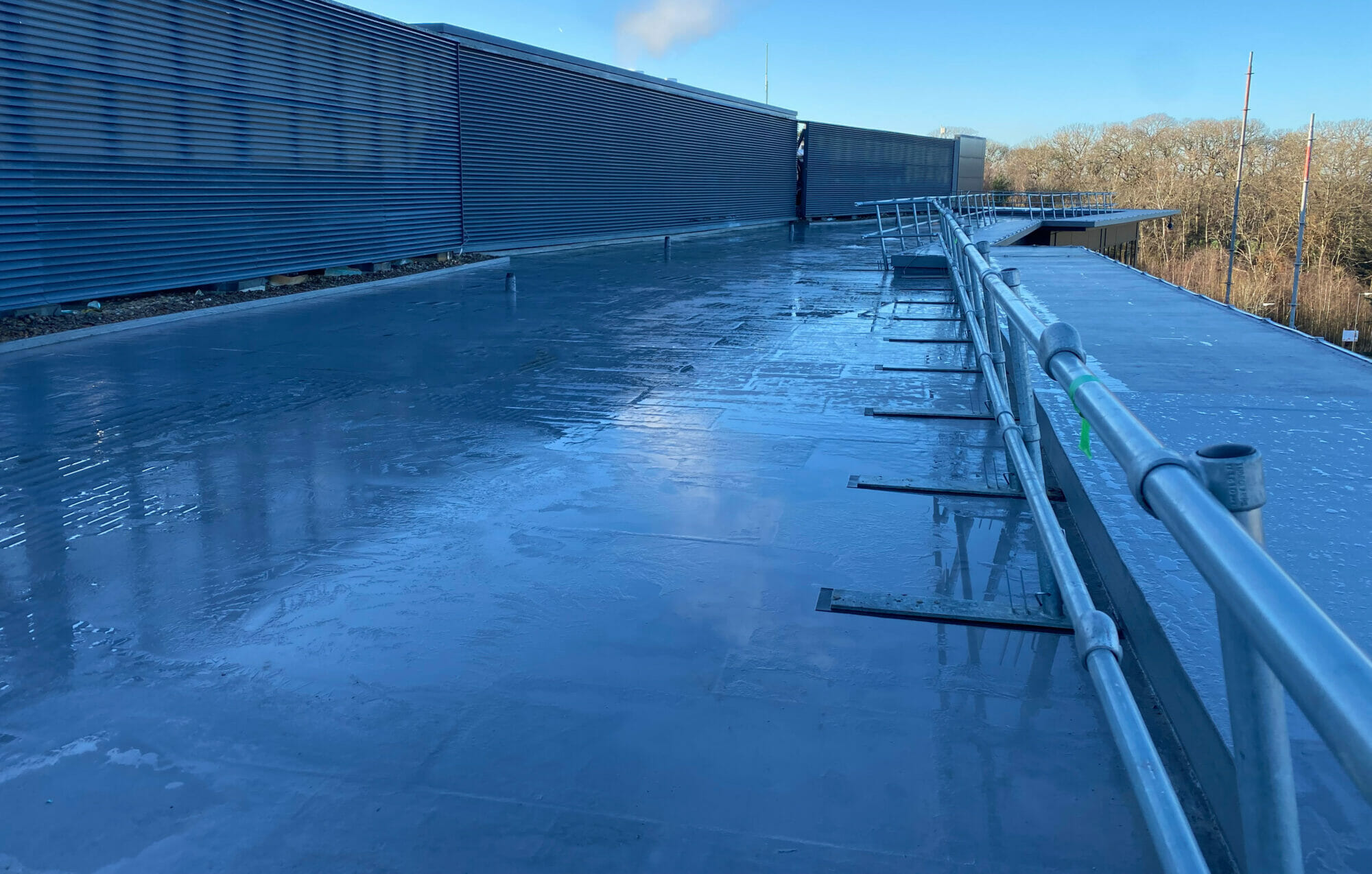 After: Fully Watertight With No Ponding Issues