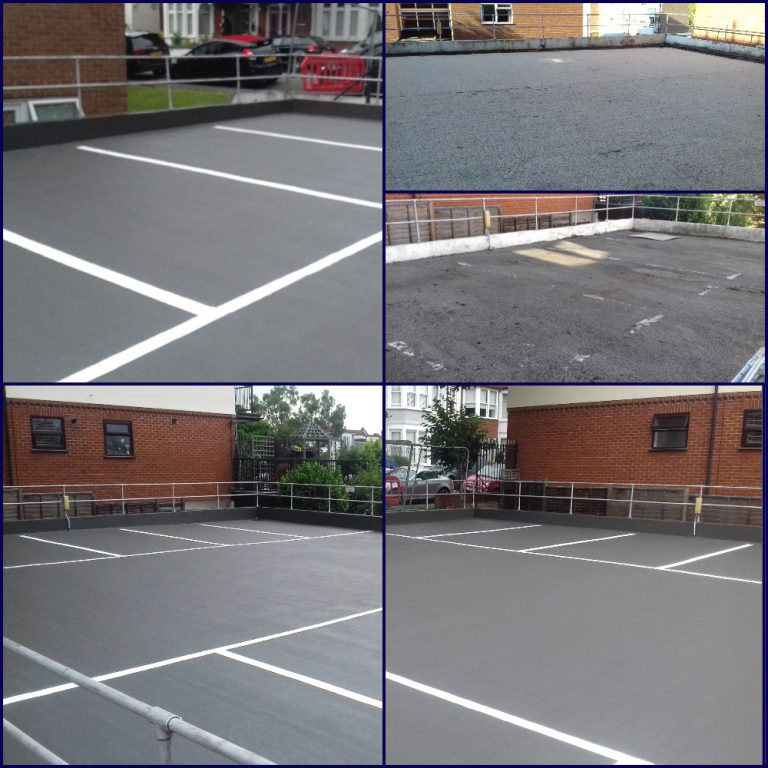 Team Cemplas have recently completed a Podium Deck car park refurbishment at Grand & Victor Lodges in Essex.
The existing Macadam surface was in poor condition and beyond its serviceable life, once removed several repairs to the concrete substrate was required to prepare for the application of the Sika's RB28 deck waterproofing system including a fleece reinforcement banding to the cracks and day-joints.
What a transformation for the residents who use this car park!