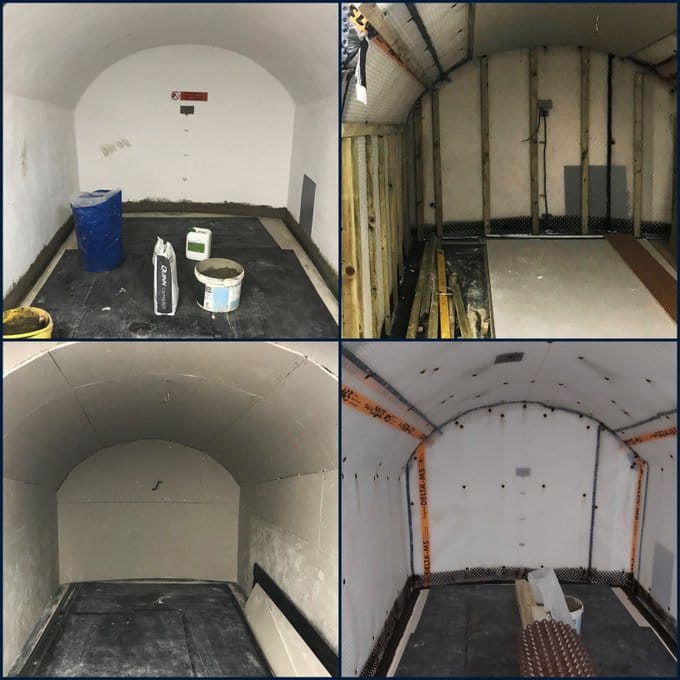 Cemplas offer flexible solutions!
6 years ago, we applied a cementitious waterproof render system to several pavement vaults at Lupus Street, London. Due to underlying structural issues beyond our control, various fractures have appeared in the render over time which have required treatment.
To resolve the ongoing issue, Cemplas have provided a solution – where our team have been installing a cavity drainage system over the render to the vaulted soffits and walls which incorporates a drainage channel around the perimeter to allow any water ingress to run behind the membrane into the channel, be discharged into the sump and then pumped out.