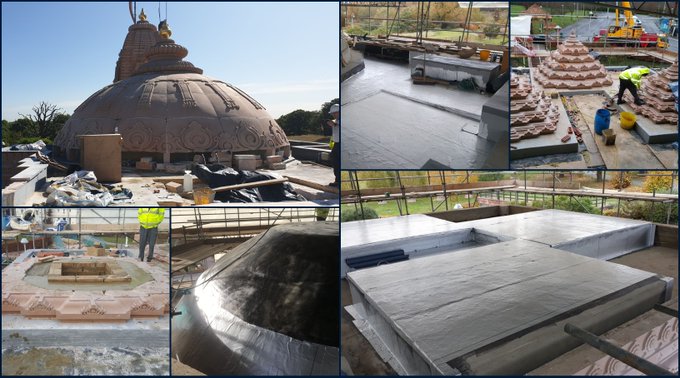 Works are progressing on this roofing project for Oshwal Temple, Potters Bar.
This magnificent temple's central dome and main roof had to be stripped back before we could install Centaur SA VCL with tapered insulation, carrier membrane and Centech PU Basecoat with GFM Reinforcement system.
The central dome also had to have an epoxy primer with sand render on top of the Centaur system before the hand-crafted intricate stonework could be installed.
Keep up the good work gentlemen!