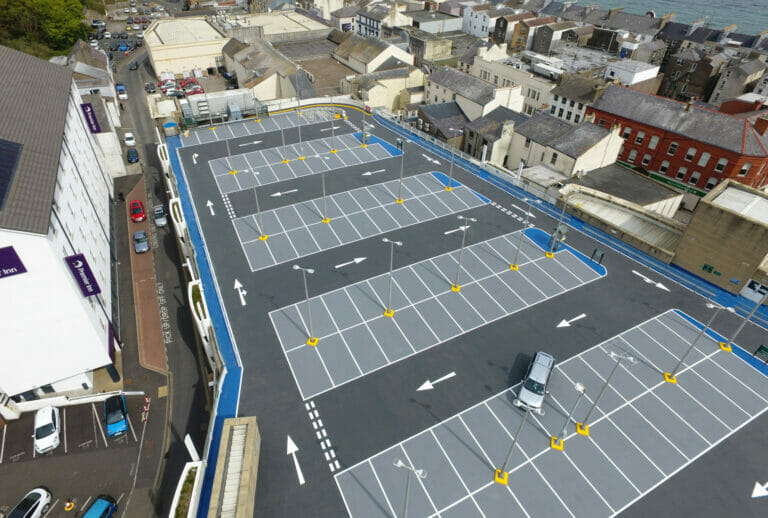 Client: Isle of Man Government
Role: Principal Contractor
Scope
Deck Waterproofing
Linemarking
Car Park Hardware
Details
Town centre car park
3,500m2 waterproofing to top deck and external ramps
Replacement car park hardware, barriers & pay on foot machines
The scope of this refurbishment was to replace the existing waterproofing system on the exposed top deck which had come to the end of it's serviceable life.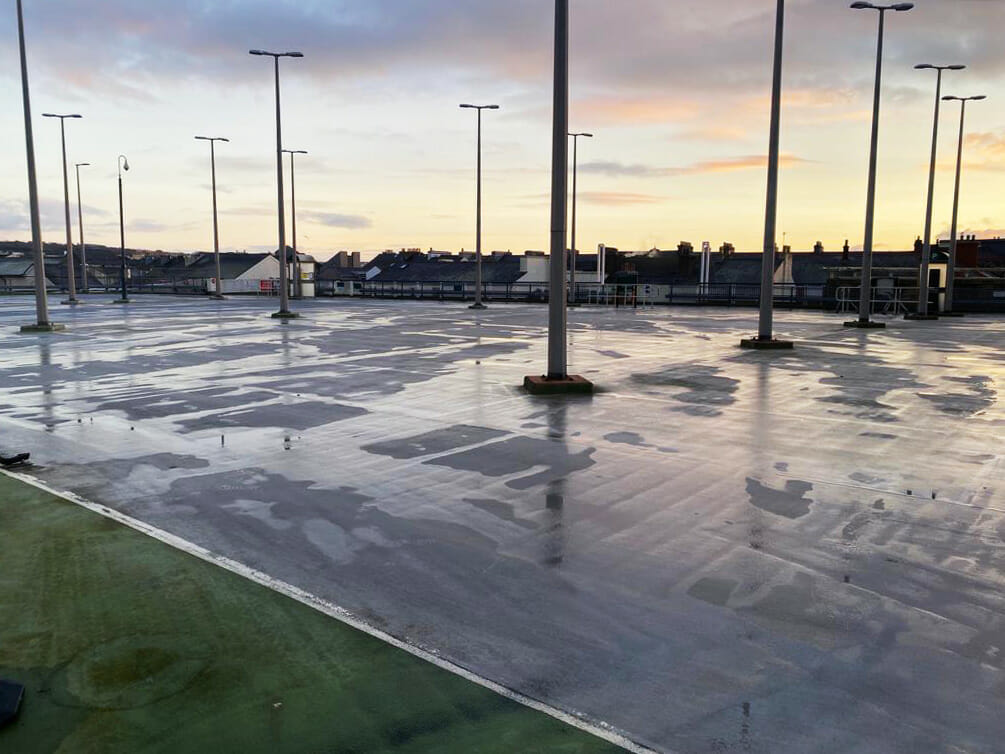 Before: Dark & Unwelcoming Environment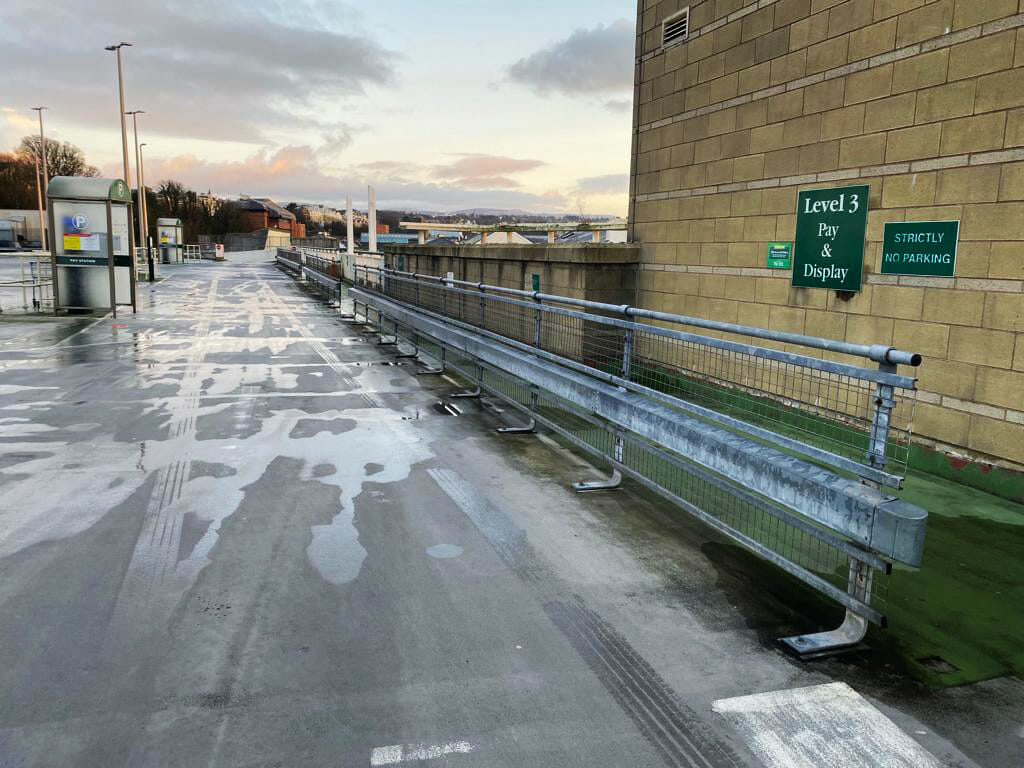 Before: Water Ingress Into Retail Units & Car Park Levels Below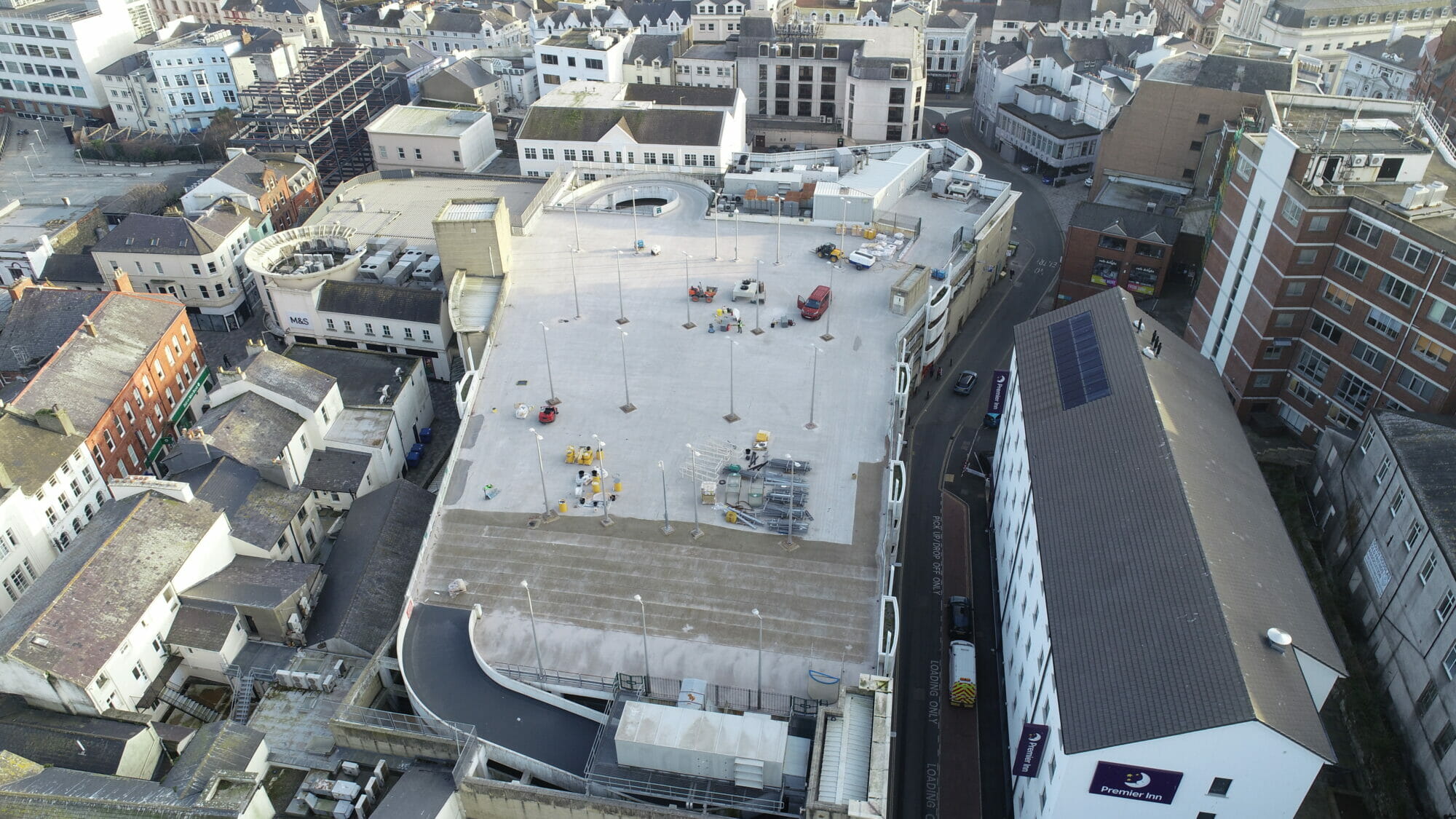 During: Application Of Fully Reinforced Waterproofing
The existing deck was last replaced in 2001 and had become very worn and shrinkage cracks were evident on the deck with ponding water also being an issue, especially to the pedestrian areas. These issues were allowing water ingress to penetrate through the top deck to the lower levels of the car park and the Marks & Spencer units below.
The 104 spaced top deck and external ramps were mechanically removed via planing machines with built in dust extraction and damping down techniques back to the in-situ reinforced concrete substrate. Some 3,500m2 were waterproofed using Sika's fully reinforced RB58 deck waterproofing system with the ponding issue being alleviated with the resin system. All line marking and directional instructions were reinstated with car park hardware, barriers and pay on foot machines installed.
Due to the location of the project, it was the responsibility of Cemplas to organise the delivery of all plant and materials required. Some 40 tonnes of material was delivered via ferries to the Isle of Man.
The project was programme sensitive and had to be completed in time for the Isle of Man TT racing event, it was completed on time despite additional works and weather delays.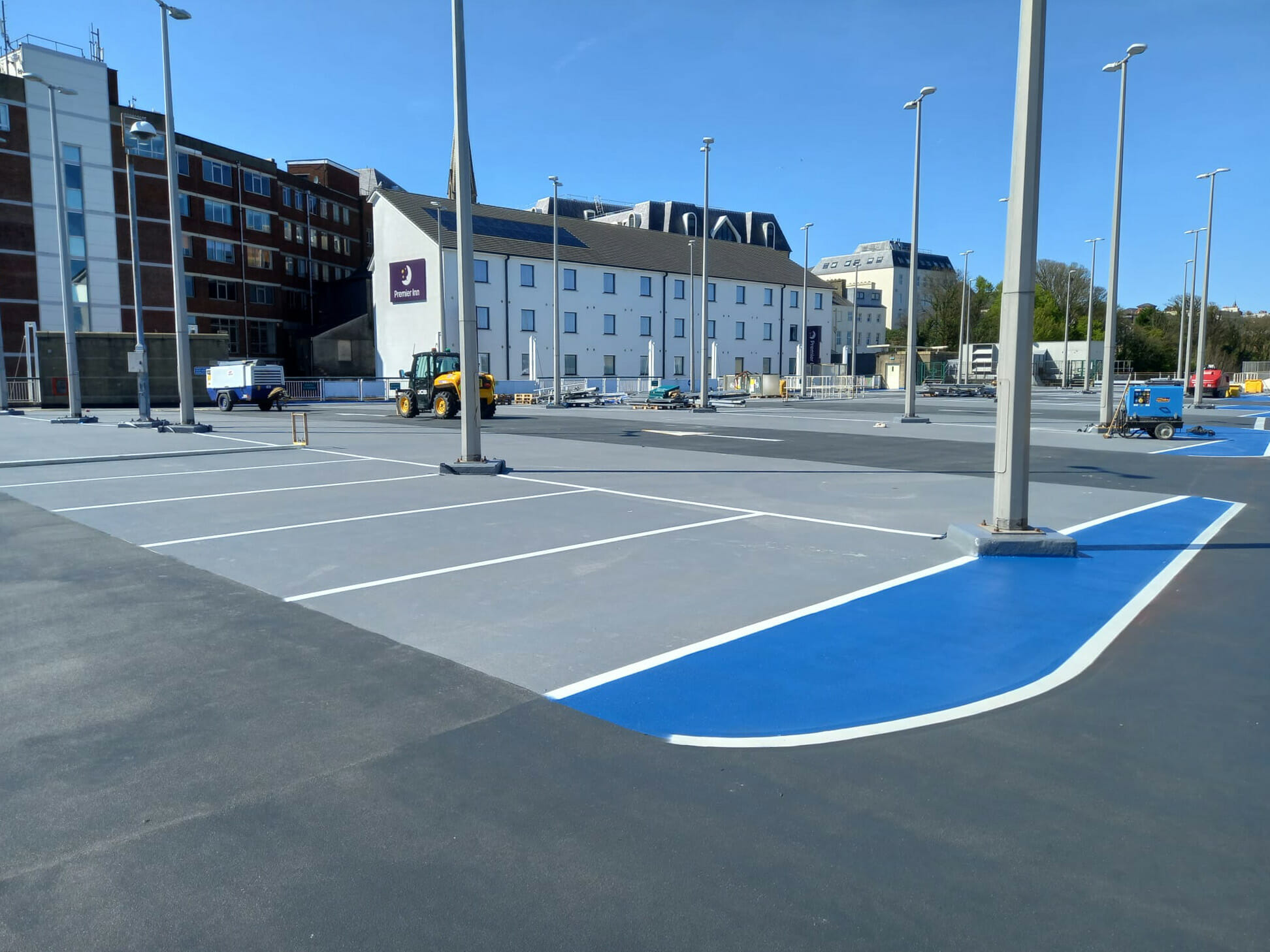 After: Light & Bright Improvements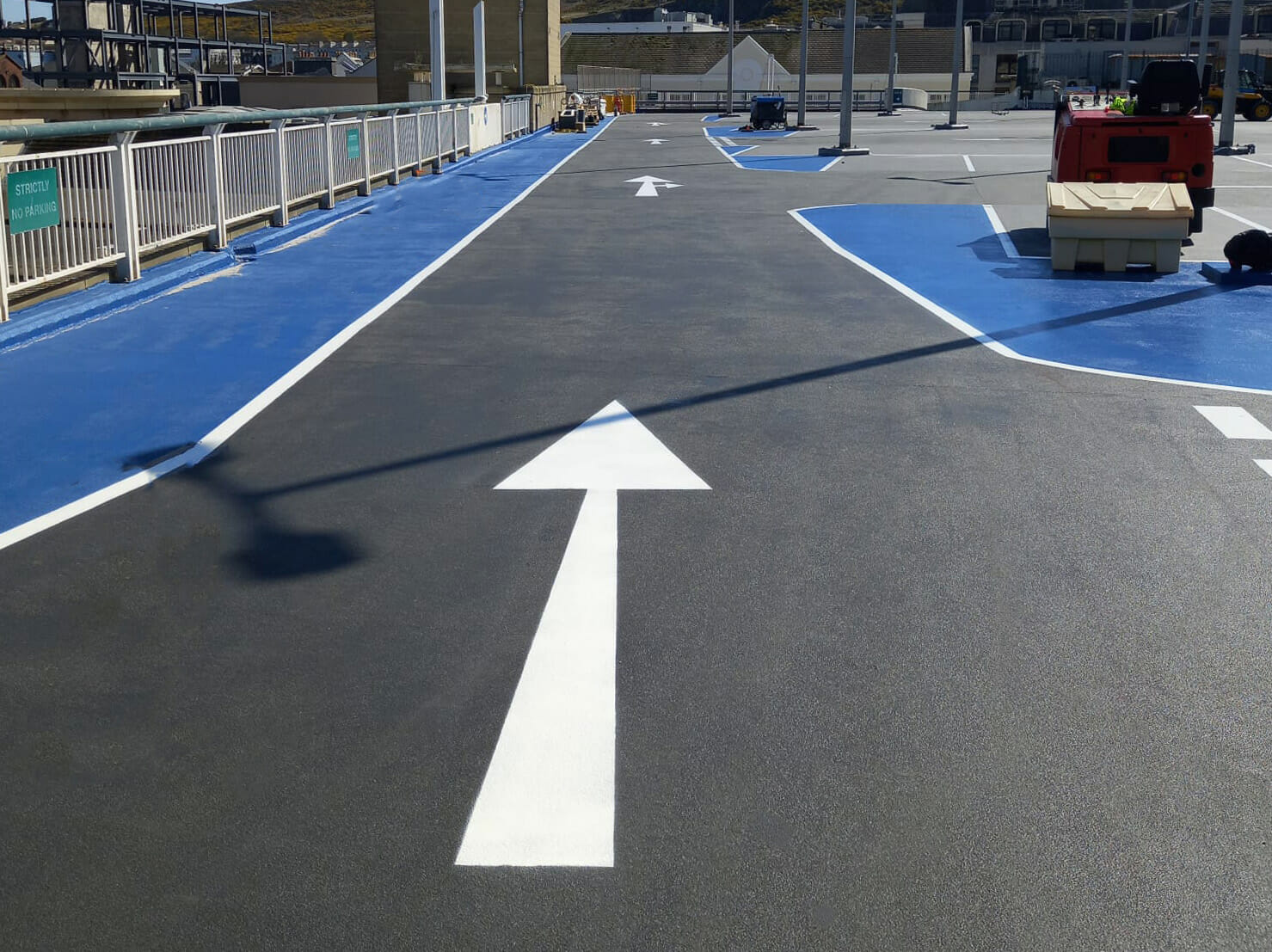 After: Fully Protected & Watertight Decks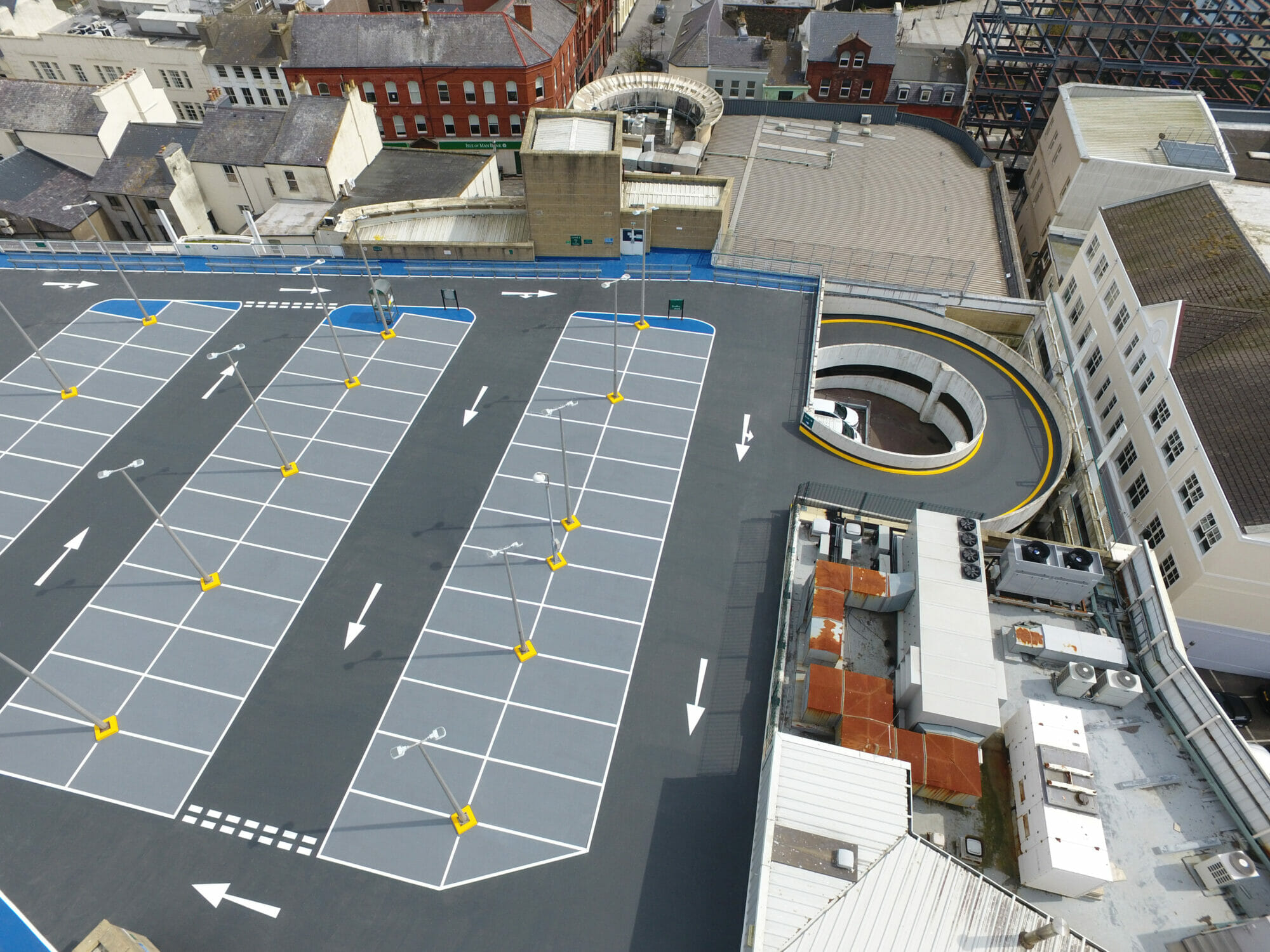 After: Aesthetically Enhanced