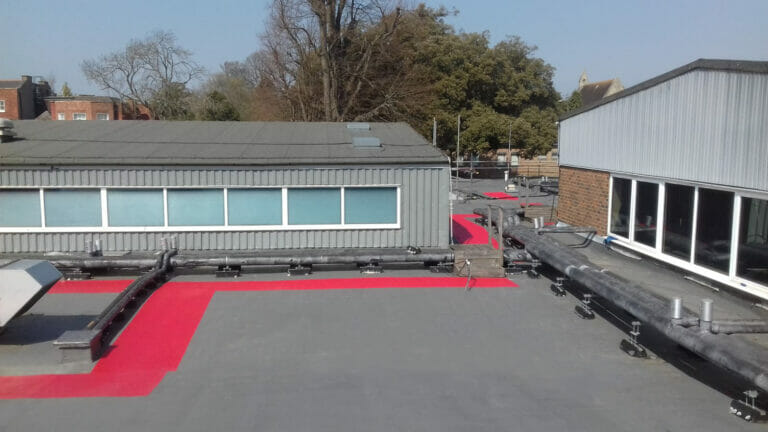 Client: Knightsbridge Property Services
Role: Specialist Sub-Contractor
Scope
Localised Repairs
Liquid-Applied Re-Waterproofing
Edge Trim Details
Details
School first floor roof
Re-waterproofing to existing 900m2 mineral felt waterproofing system
Replacement GRP edge trim details
The scope of this refurbishment was to re-waterproof the roof of this school, which had historic leaks and issues with outgassing blisters.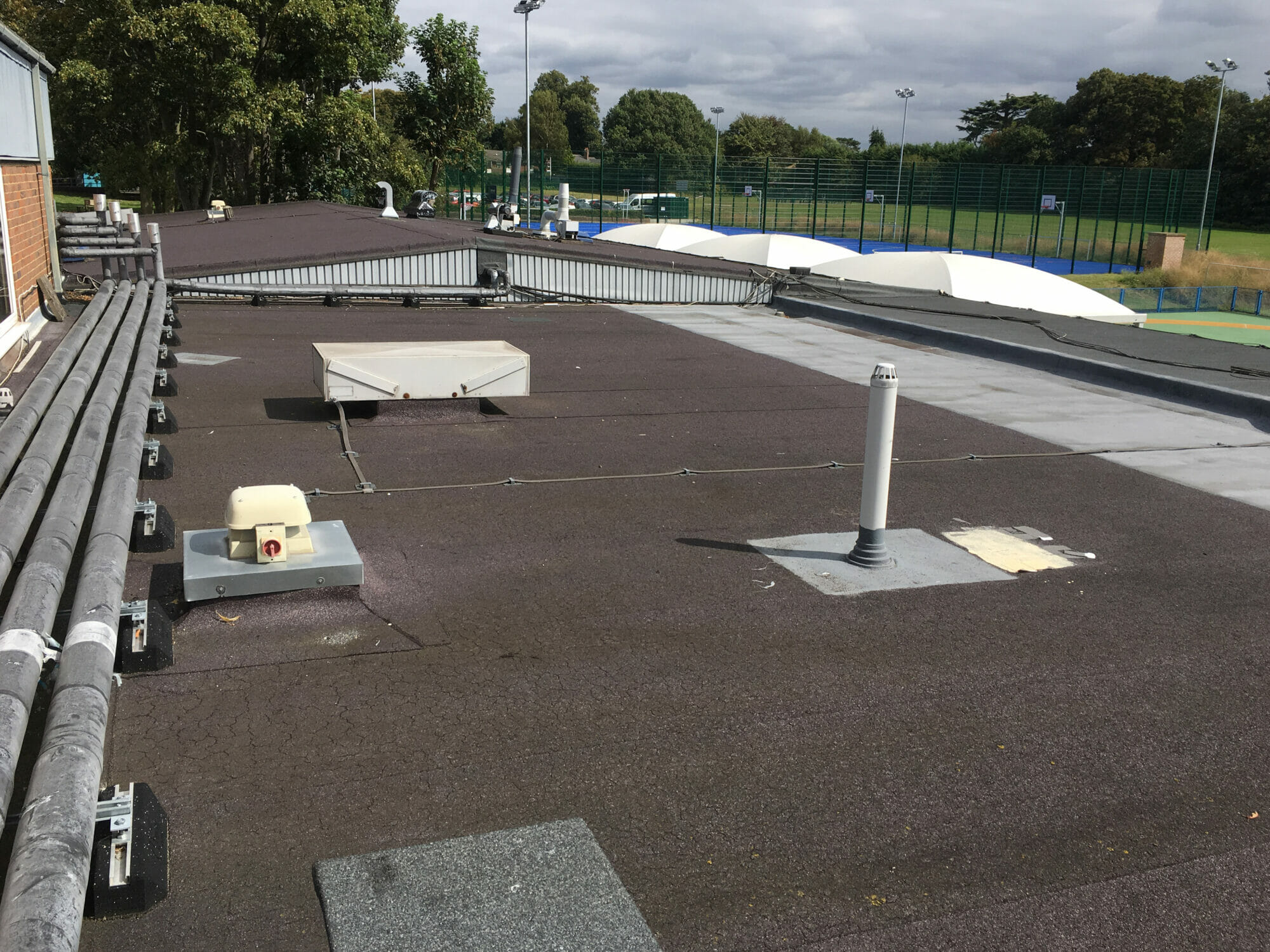 Before: Failed Mineral Felt Waterproofing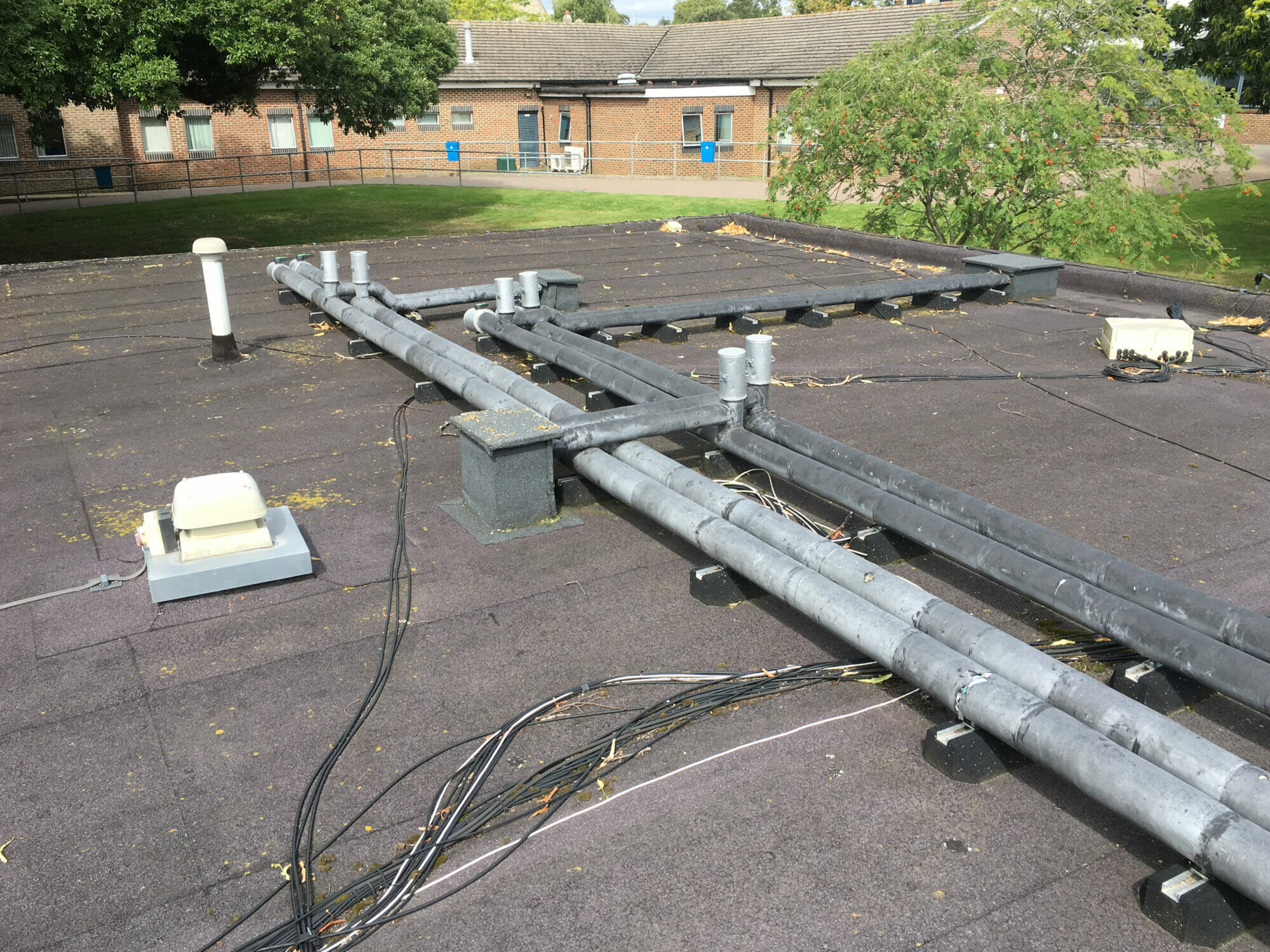 Before: Numerous Cracks In The Mineral Felt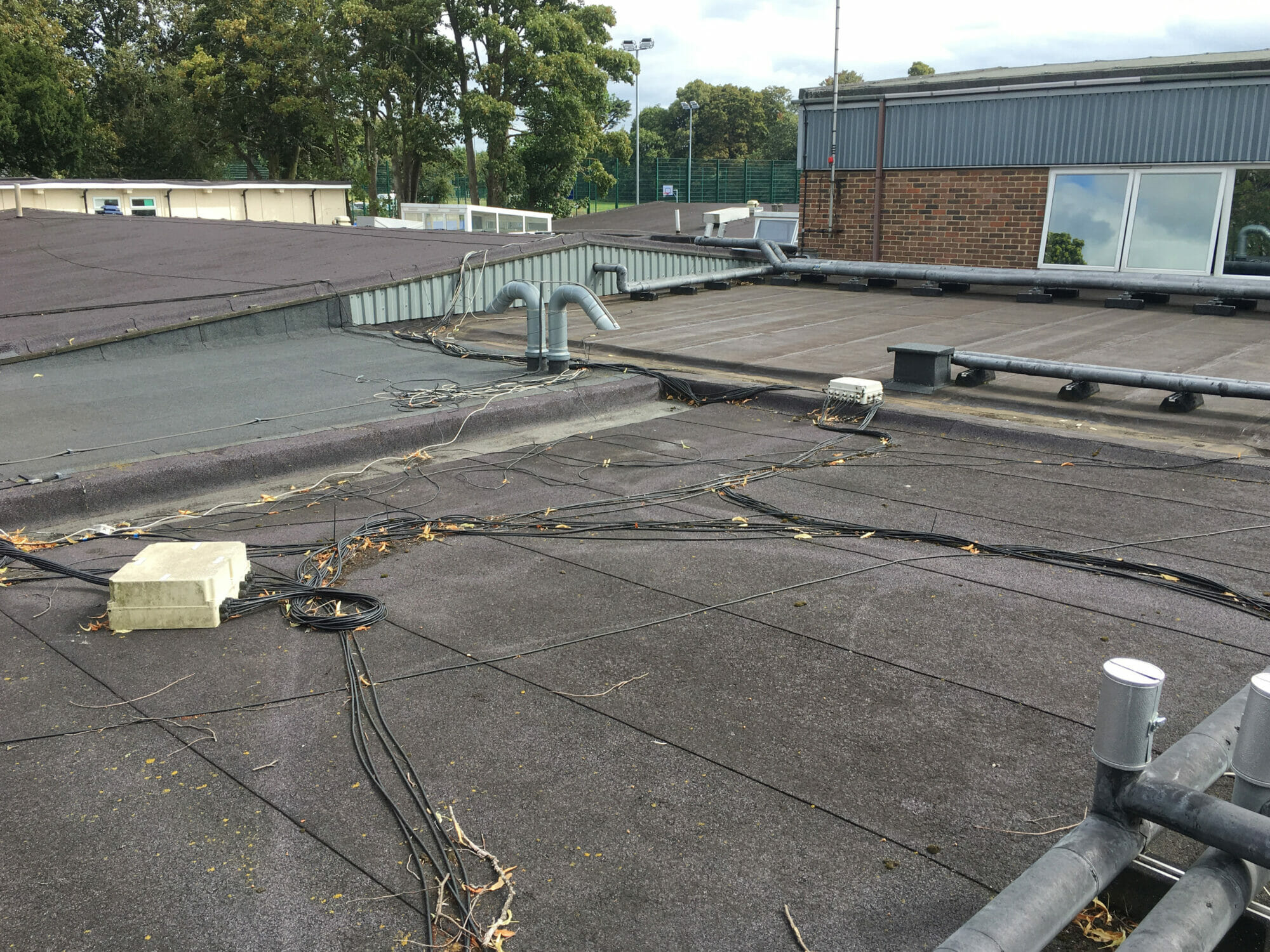 Before: Failed Patch Repairs
The existing mineral felt waterproofing was badly damaged with numerous cracks running throughout it, showing it had come to the end of it's serviceable life and allowing water ingress into the structure below. Countless patch repairs were previously completed to the original waterproofing system, all of which had failed once again allowing water ingress.
Following localised repairs to the outgassing blisters, Westwood's Wecryl 230 fully reinforced waterproofing system was applied to 900m2, overlaying the existing mineral felt system. The new liquid-applied seamless system encapsulated the cracks resolving the water ingress and leaving the structure watertight.
Due to the time of year this project took place, we had a challenge with the temperatures being too low and rain-fall. Taking this into account, works were phased according to the weather and the waterproofing system was chosen due to it's ability to cure even during lower temperatures.
Included in our package of works was the removal and replacement of the edge trim detail. All our operatives were harnessed into a man-safe fall-arrest system for safe working at height.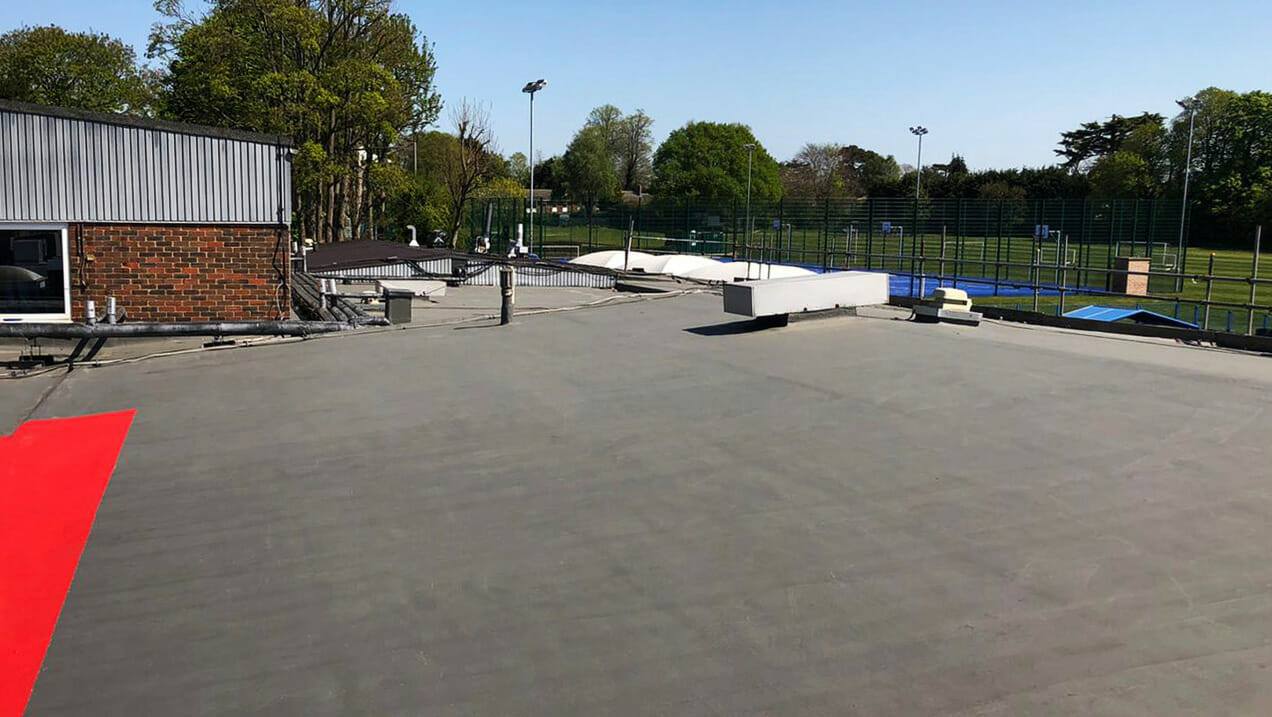 After: Cold, Liquid-Applied Application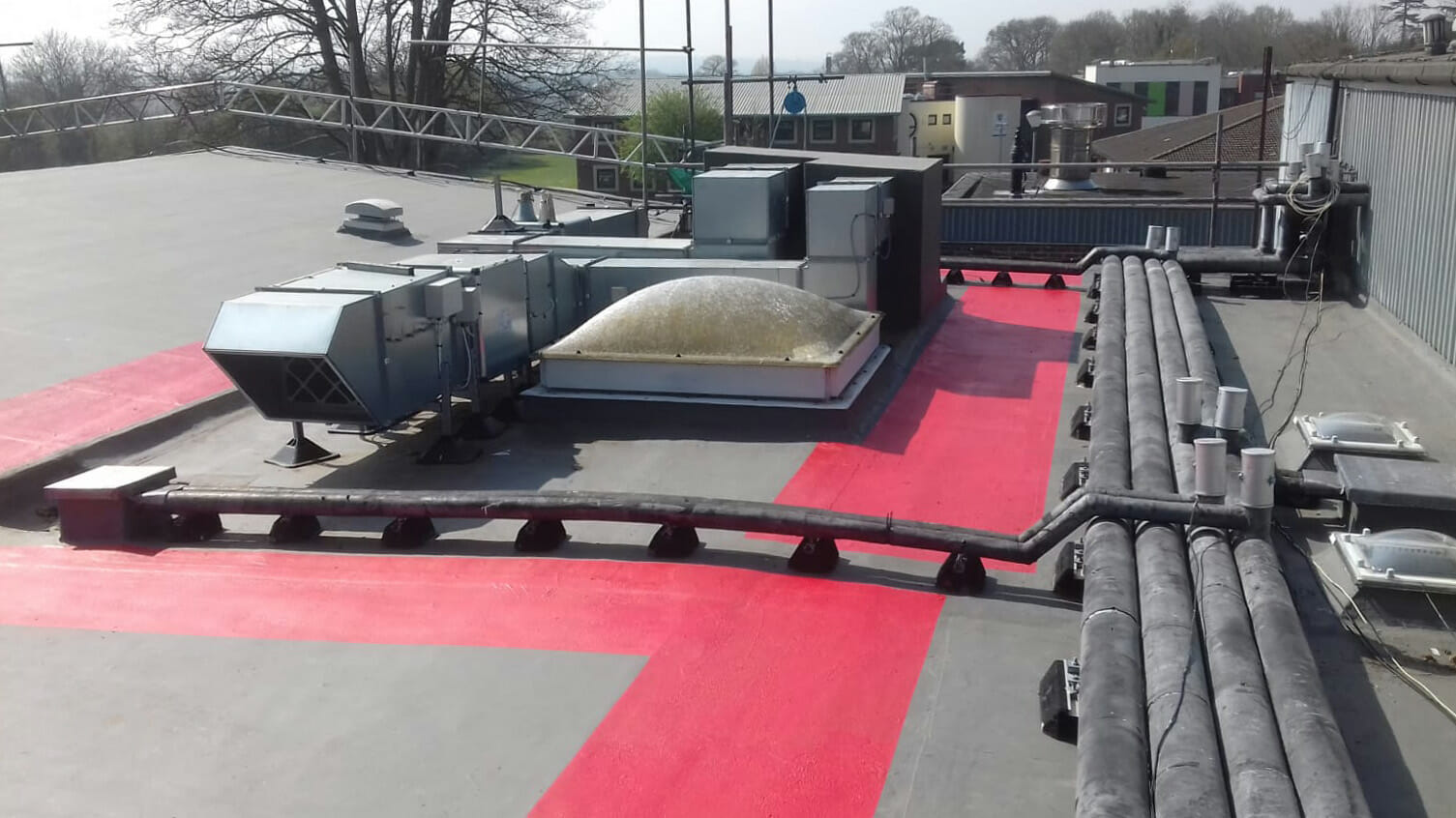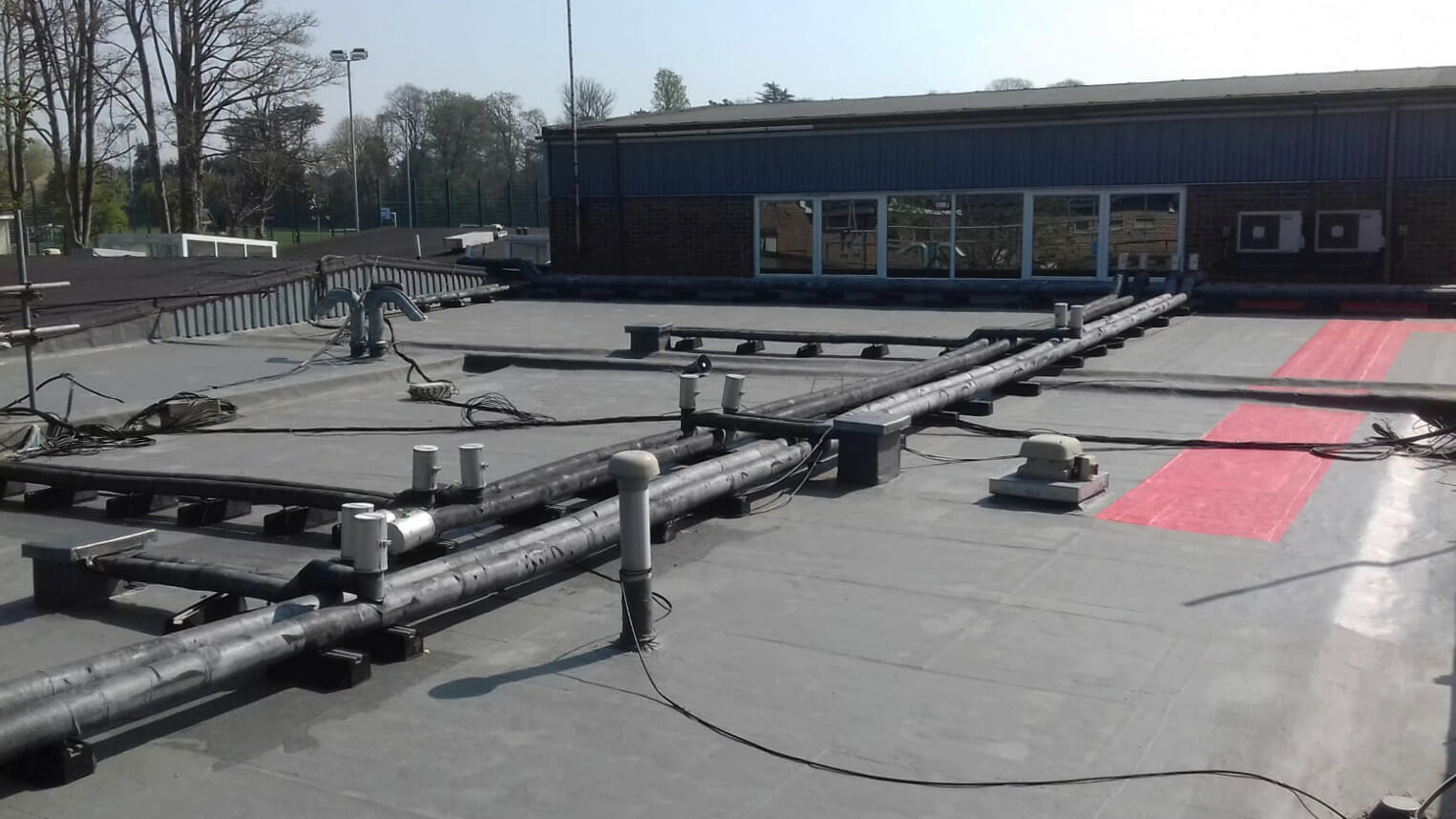 After: Watertight Overlay Of School Roof