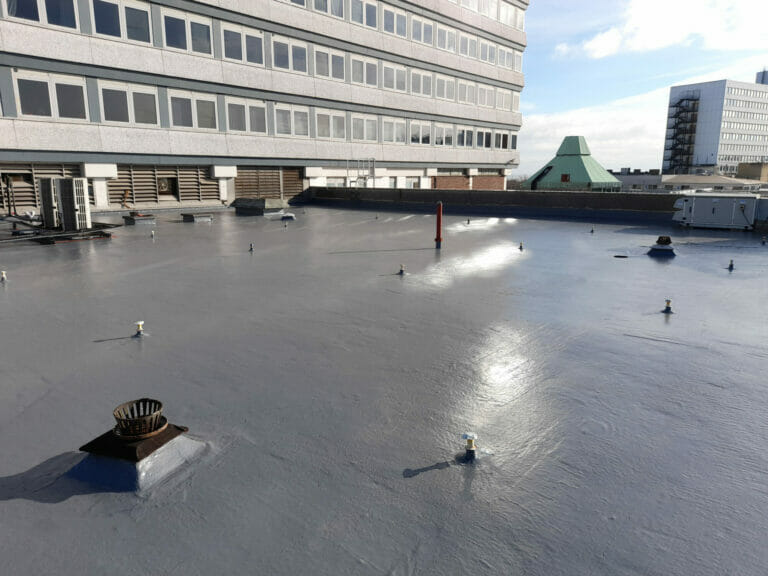 Client: Workman LLP
Role: Principal Contractor
Scope
Localised Repairs
Insulation
Vapour Control Layer
Re-waterproofing
Details
Shopping Centre roof
New insulation installed
Four roof decks comprising of >4,000m2 re-waterproofed with Sika Decothane Waterproofing System
Free-standing handrail system installed and redundant plant removed
The scope of this refurbishment was to carry out localised repairs & re-waterproof four of the roof areas to this shopping centre, measuring in excess of 4,000m2.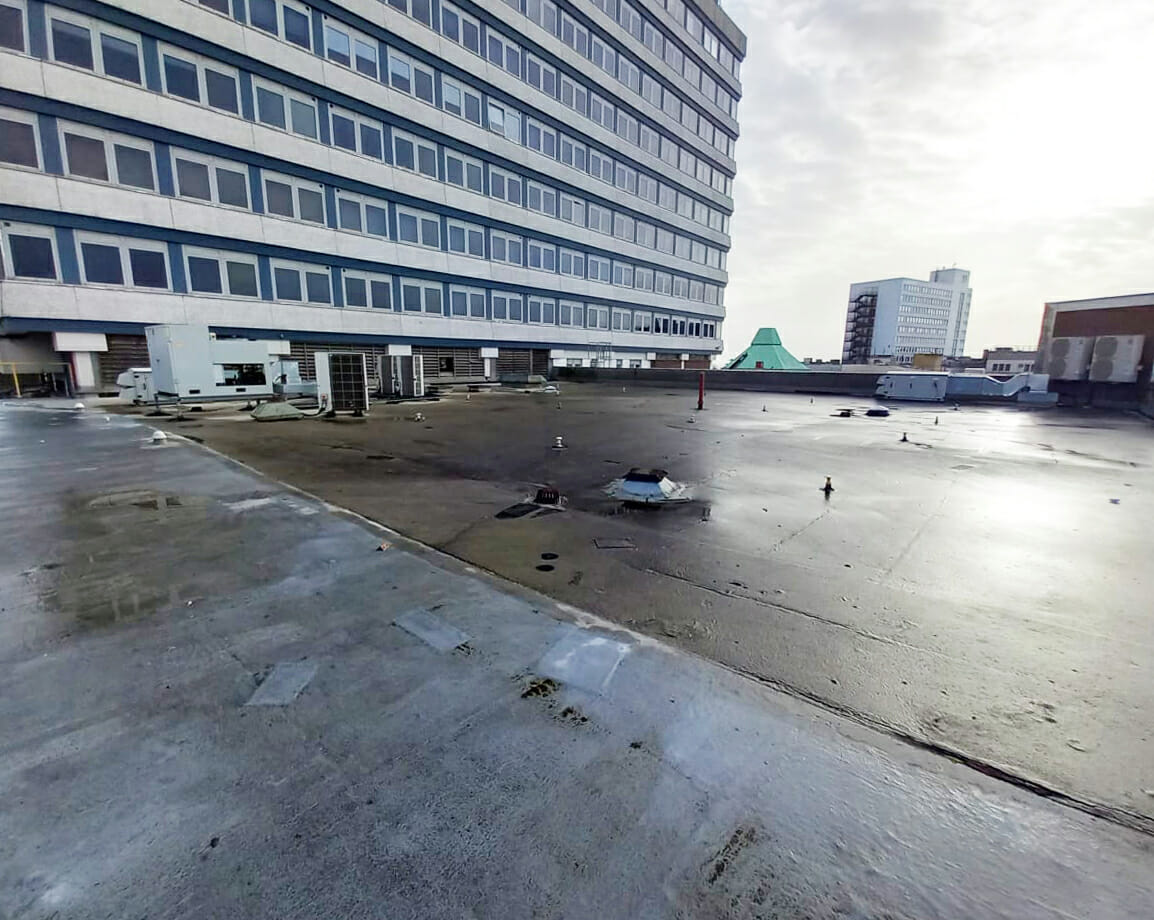 Before: Existing Waterproofing System Damaged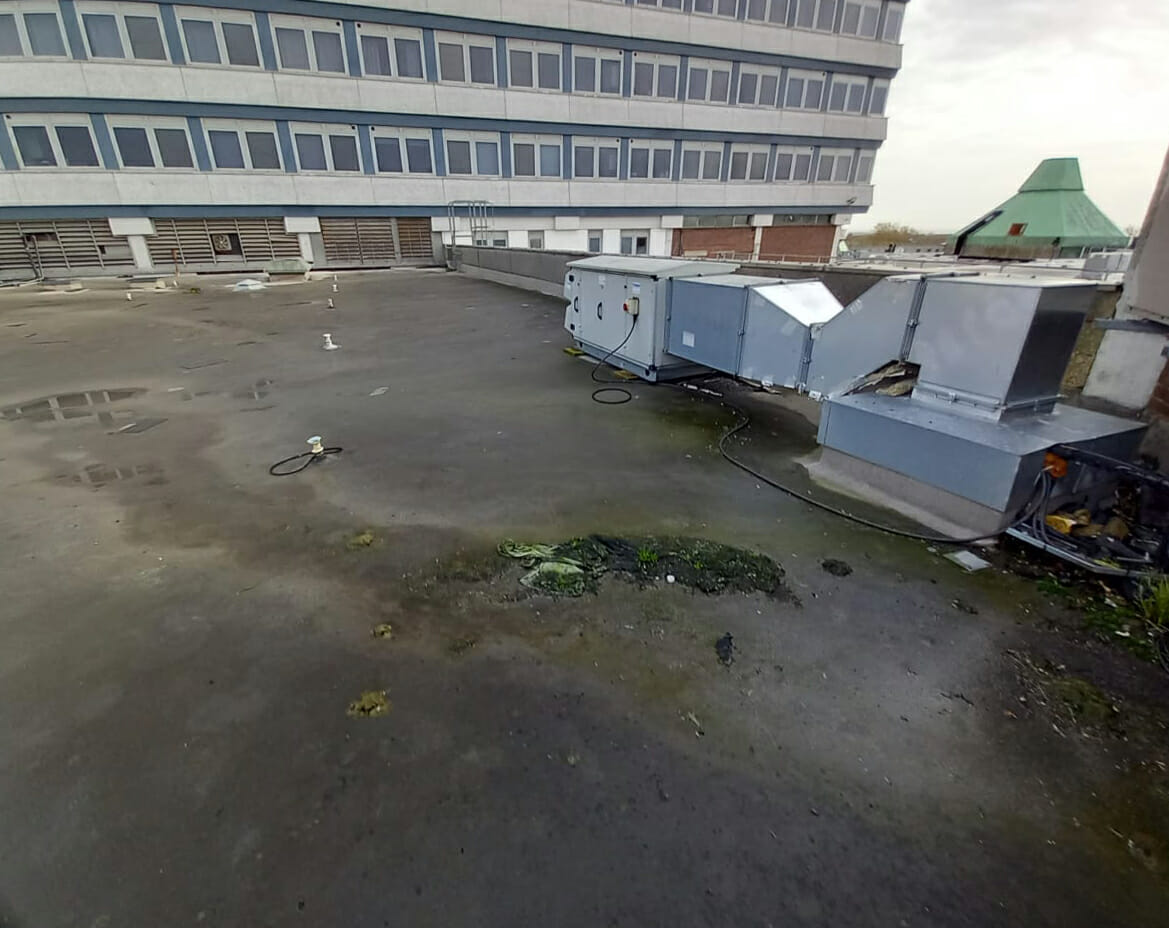 Before: Vegetation Growth To Several Roof Decks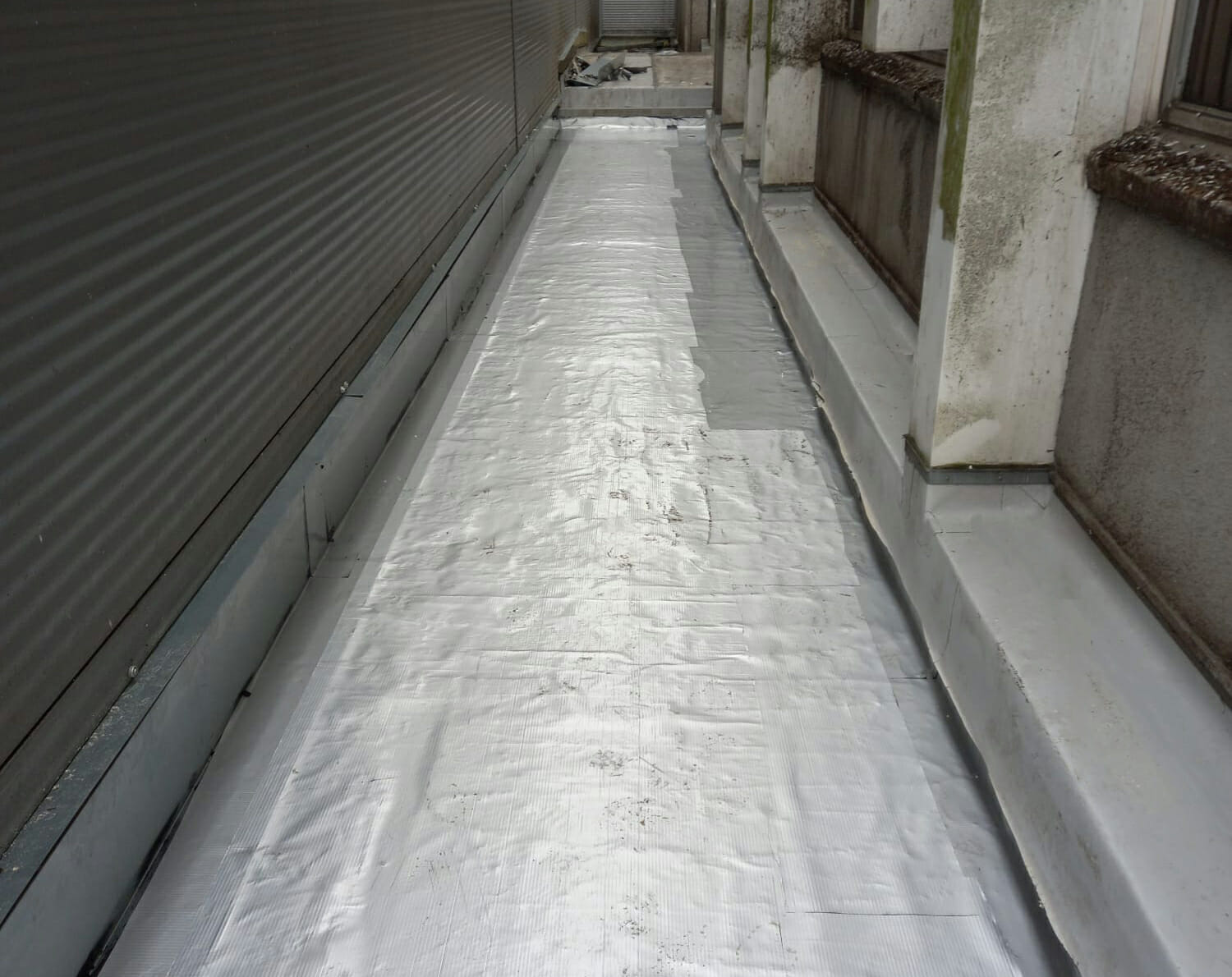 During: Insulation And VCL Installed On Gym Walkway
Across the four roofs the waterproofing was damaged to the point it was allowing water ingress into the centre below. The existing waterproofing was comprised of a variety of systems including asphalt, single ply, felt and liquid applied coatings. Upon closer inspection of gym walkway roof it was found that the existing single ply waterproofing system had failed, allowing water to penetrate beneath it and causing the insulation to become saturated.
The original scope of works intended for the gym walkway roof to be repaired with an overcoat of the existing single ply covering, but due to the extent of the damage a full new waterproofing system had to be installed. To ensure the area could be thermally upgraded the roof was stripped back to the structural substrate before the new insulation and vapour control layer could be installed. The roofs were all cleaned to remove any vegetation and contaminants prior to the application of new materials. Following localised repairs all roof areas were fully re-waterproofed using the Sika Decothane waterproofing system.
Included in our package of works was the removal of all redundant plant and the installation of a new free standing barrier system to the perimeter of the Chartwell roof.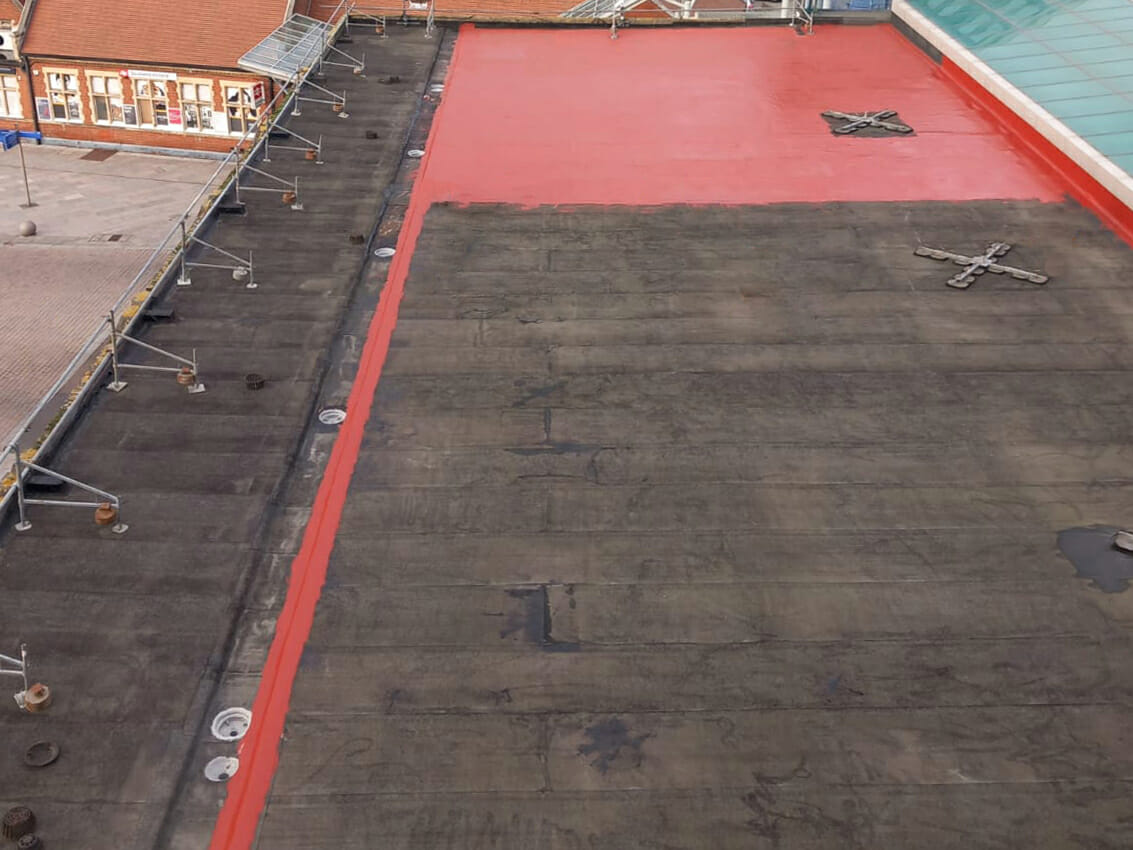 During: Application Of Sika Decothane Waterproofing System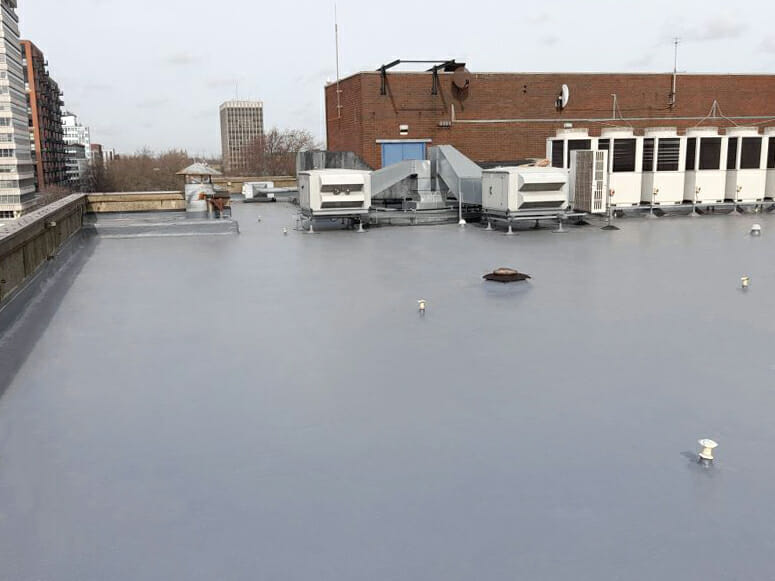 After: Fully Re-Waterproofed Roof Areas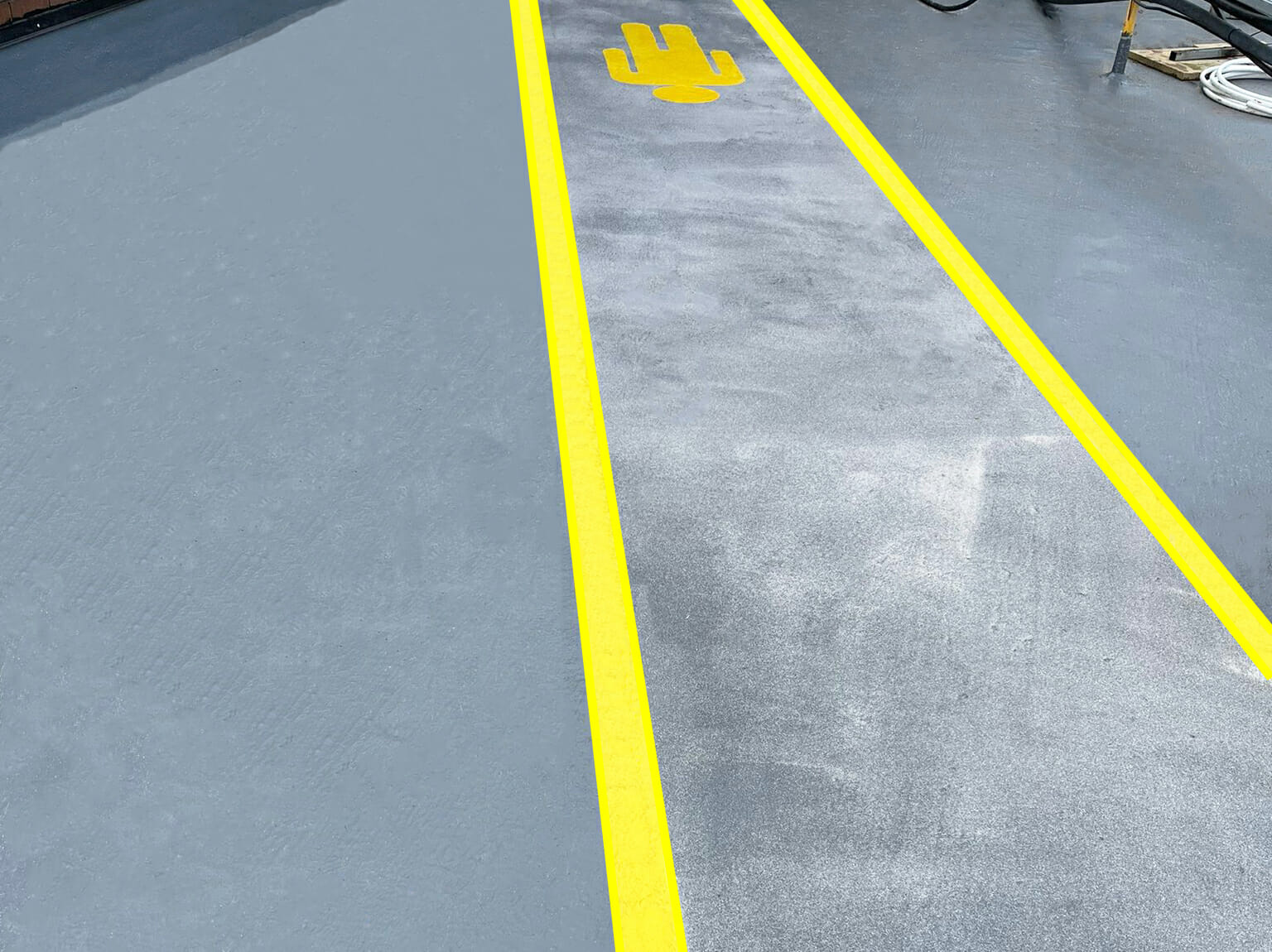 After: Vibrant New Line Markings On Gym Walkway