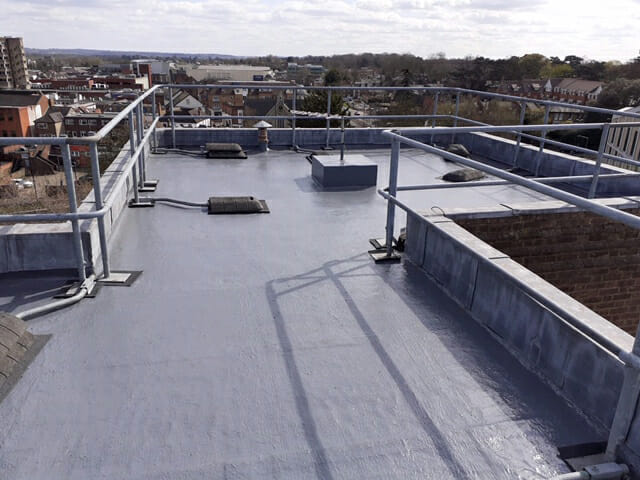 Client: Commonwealth War Graves Commission
Role: Principal Contractor
Scope
Asphalt Repairs
Rooflight Removal
Liquid-Applied Re-Waterproofing
Details
Commercial office roof
Removal of 4 redundant rooflights
Re-waterproofing to existing 350m2 asphalt roof
The scope of this refurbishment was to carry out substrate repairs and re-waterproof the existing failing asphalt waterproofing system.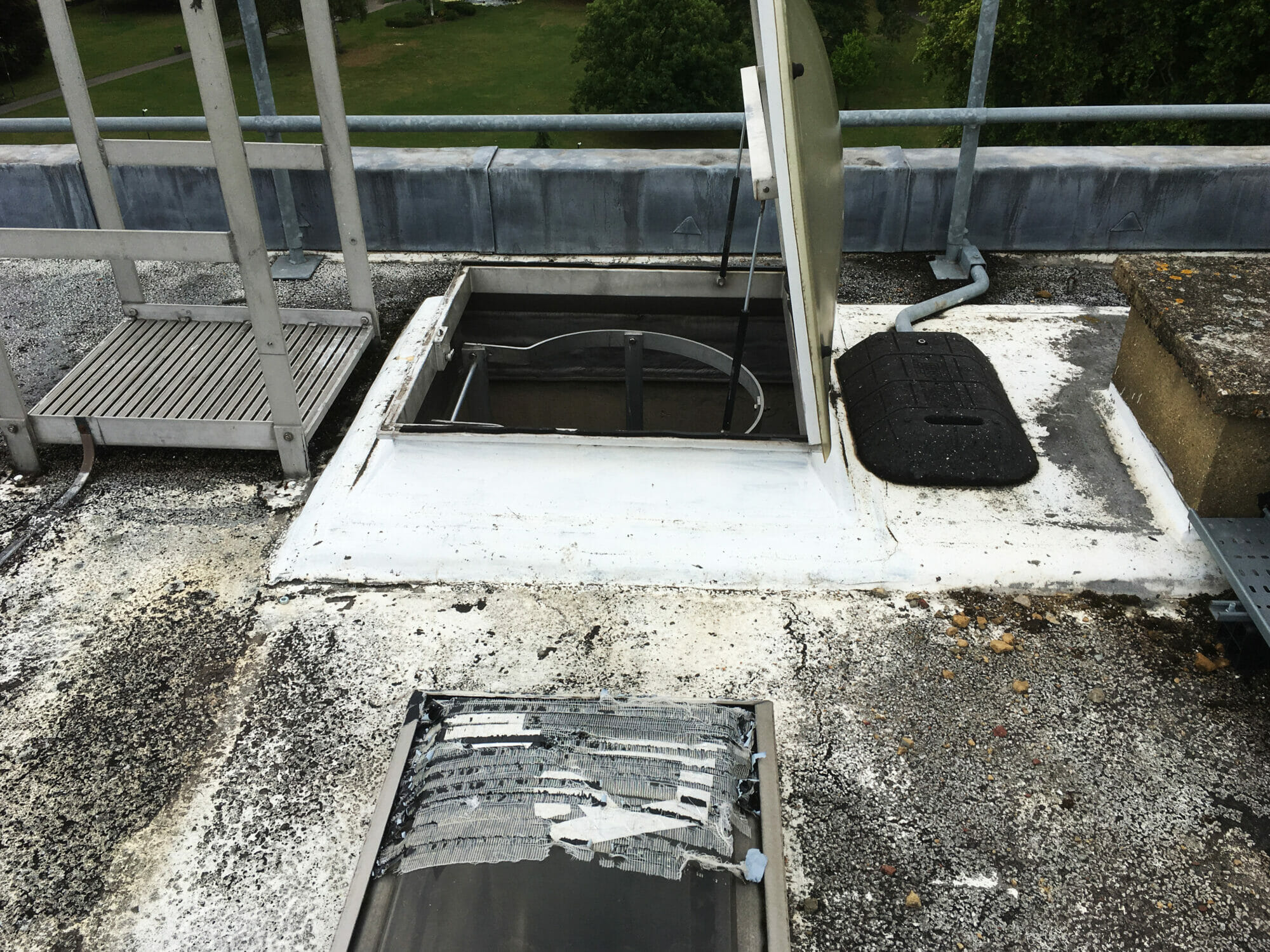 Before: Leaking Entrance Hatch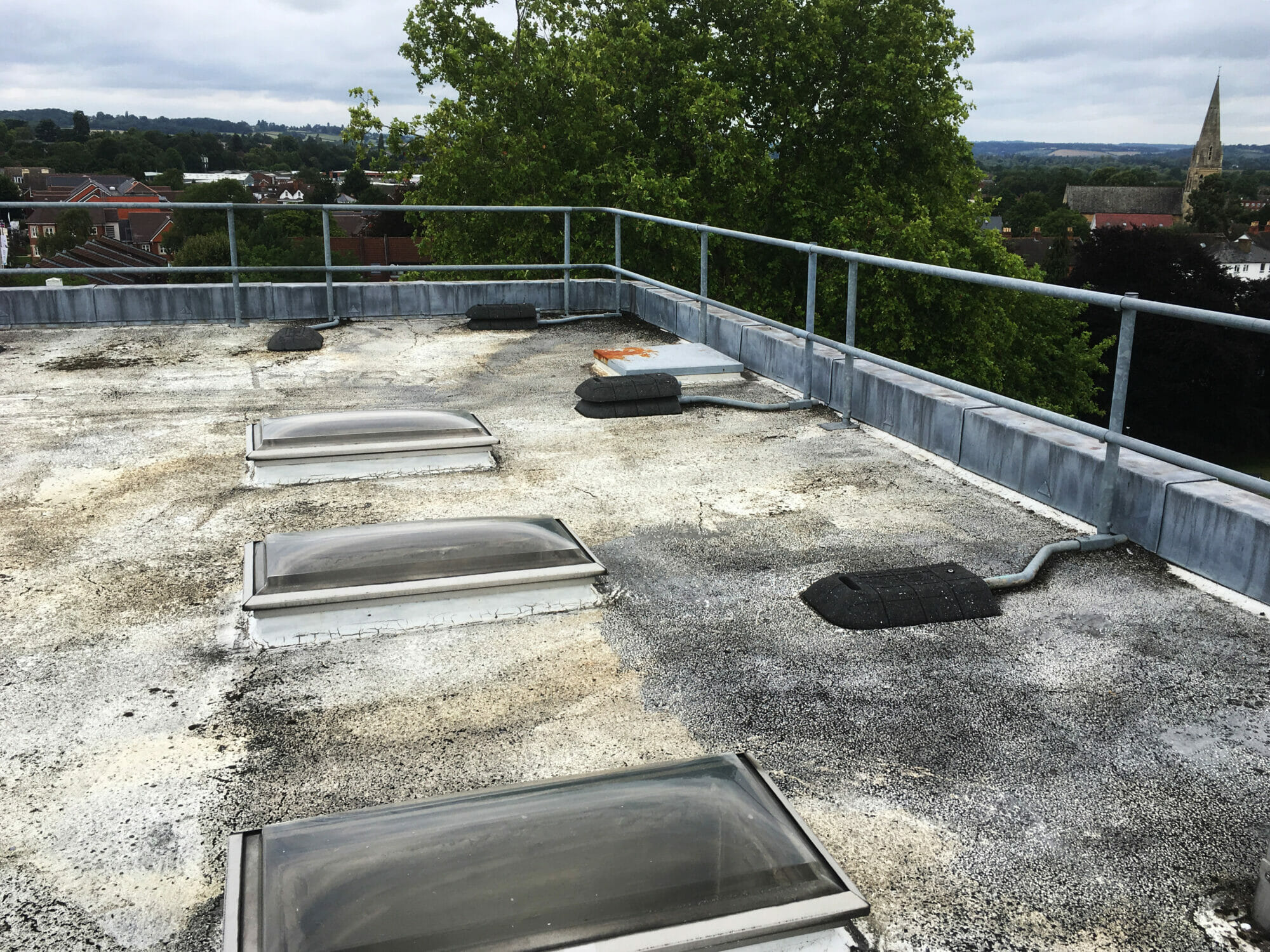 Before: Redundant Rooflights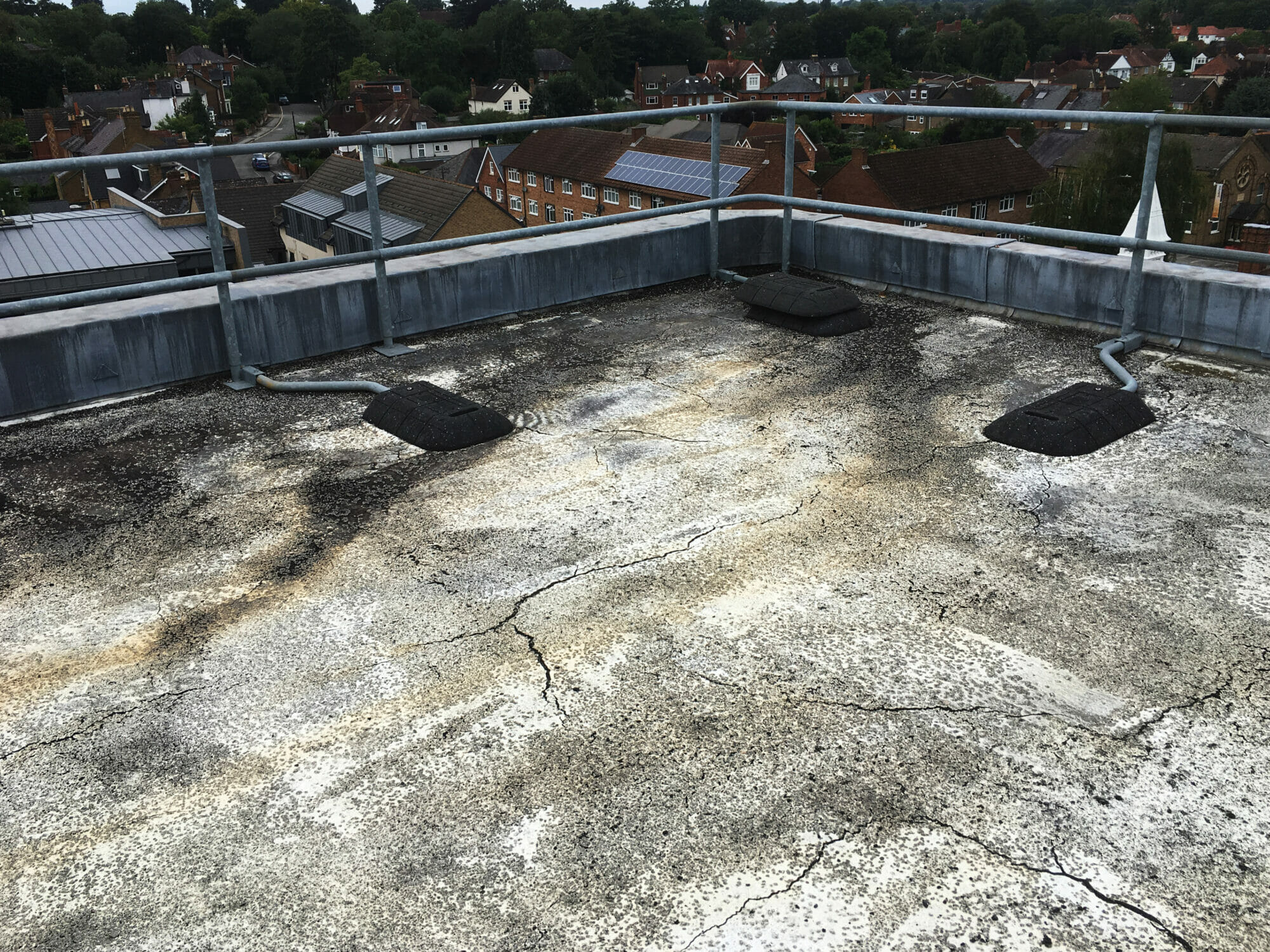 Before: Split & Damaged Asphalt
The existing asphalt waterproofing was badly aged-damaged with cracks and splits allowing water ingress into the commercial office below. Following localised repairs to the substrate, the asphalt was prepared by mechanical abrasion and jet washed ready for the application of Sika's Decothane Ultra roof waterproofing system, reinforced with fleece to 350m2 to ensure the roof, upstands and walkways became watertight.
Also included in our package of works was the removal of the four redundant rooflights which had to be capped off and secured before the waterproofing system could be applied to them.
All works had to be planned thoroughly as the roof served as the office's plant room and had to stay fully operational whilst works were ongoing.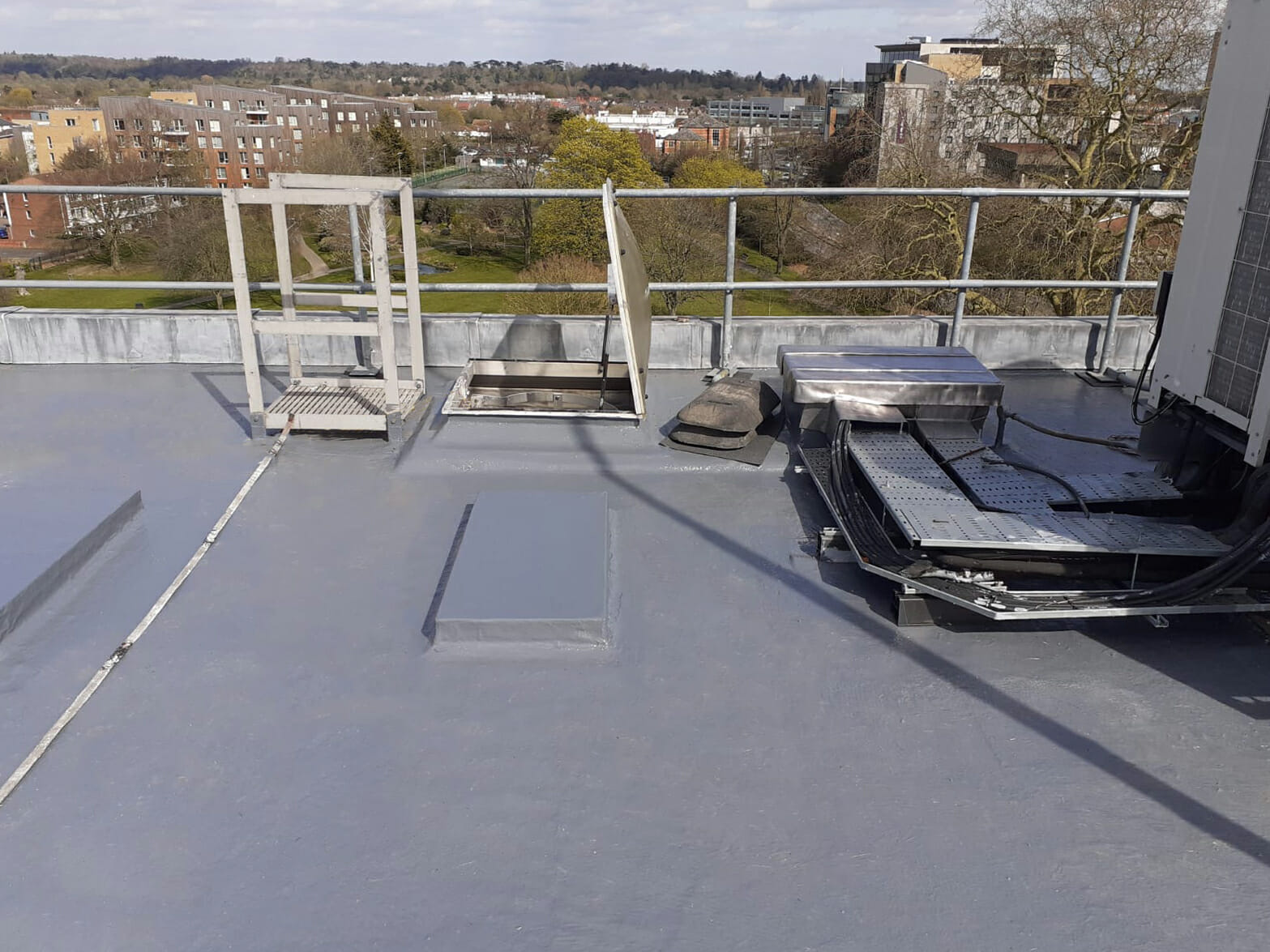 After: Entrance Hatch Watertight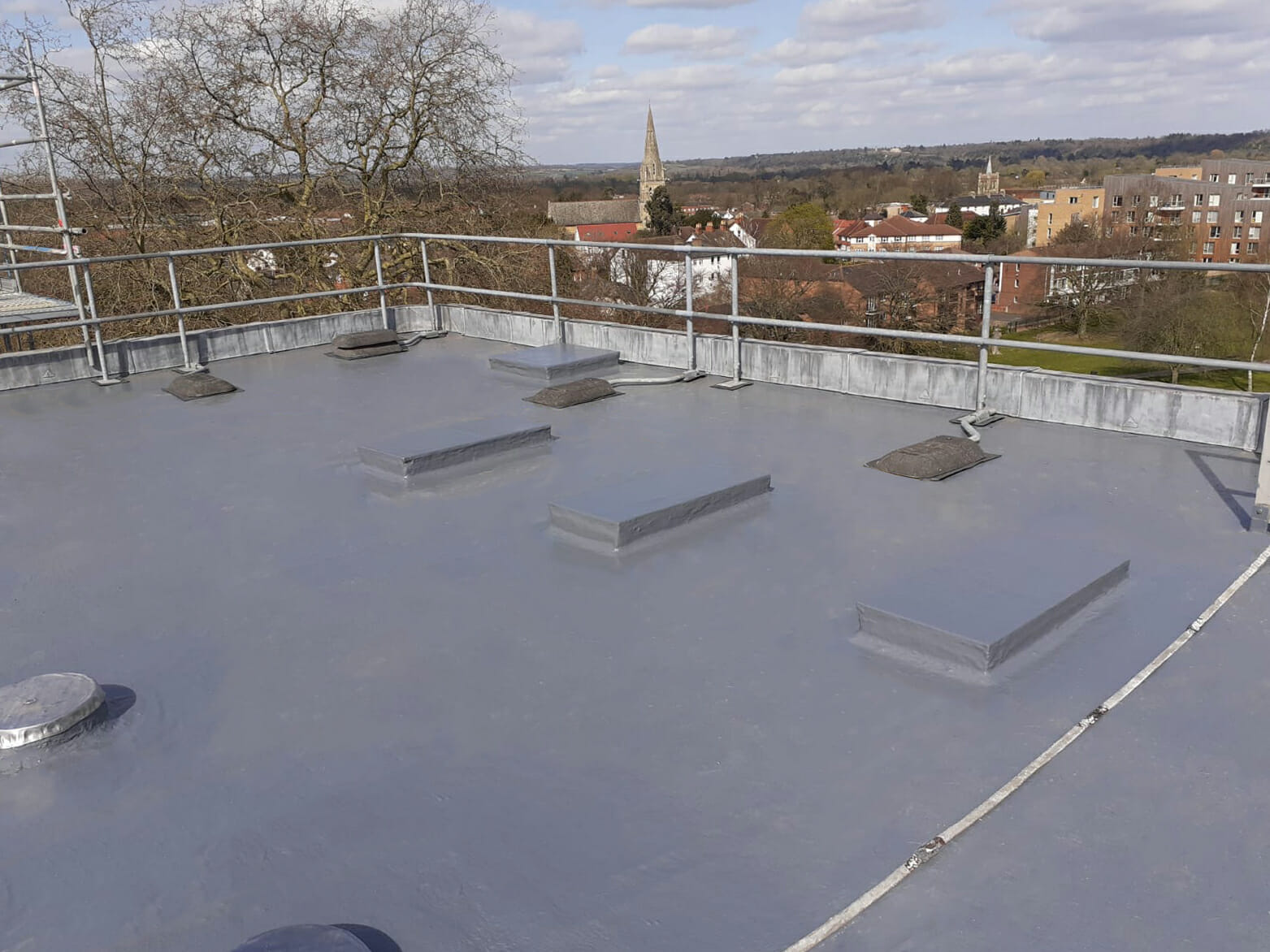 After: Rooflights Capped Off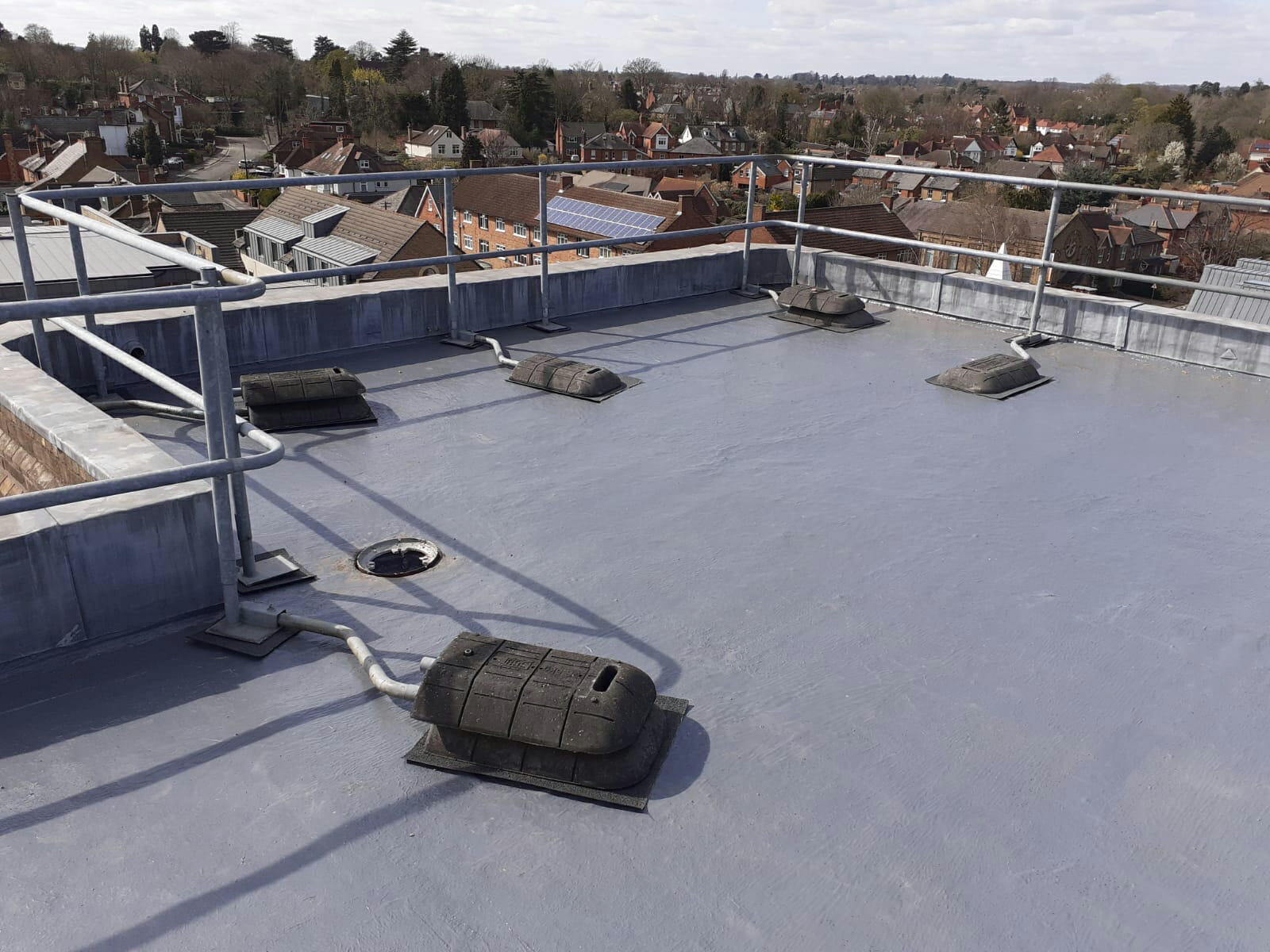 After: Seamless & Now Watertight Application