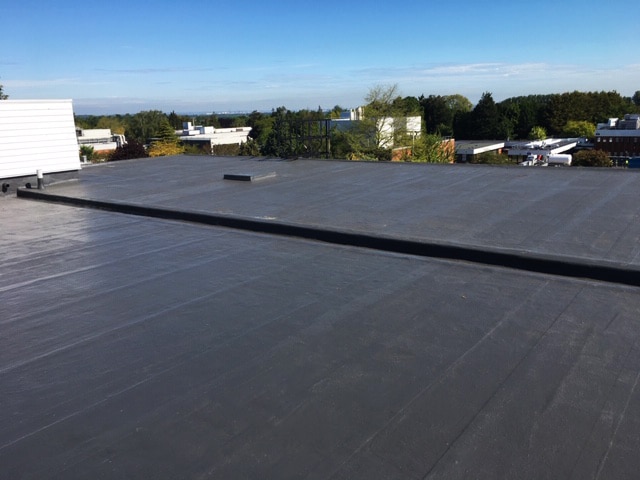 Client: Magenta Projects
Role: Specialist Sub-Contractor
Scope
Liquid-Applied Roof Re-waterproofing
Details
Commercial Office Roof
Re-waterproofing to existing 2,000m2 mineral felt roof
Failed laps & Joints to existing mineral felt
The scope of this warm-roof refurbishment was to re-waterproof the existing leaking mineral felt roof covering including localised blister repairs.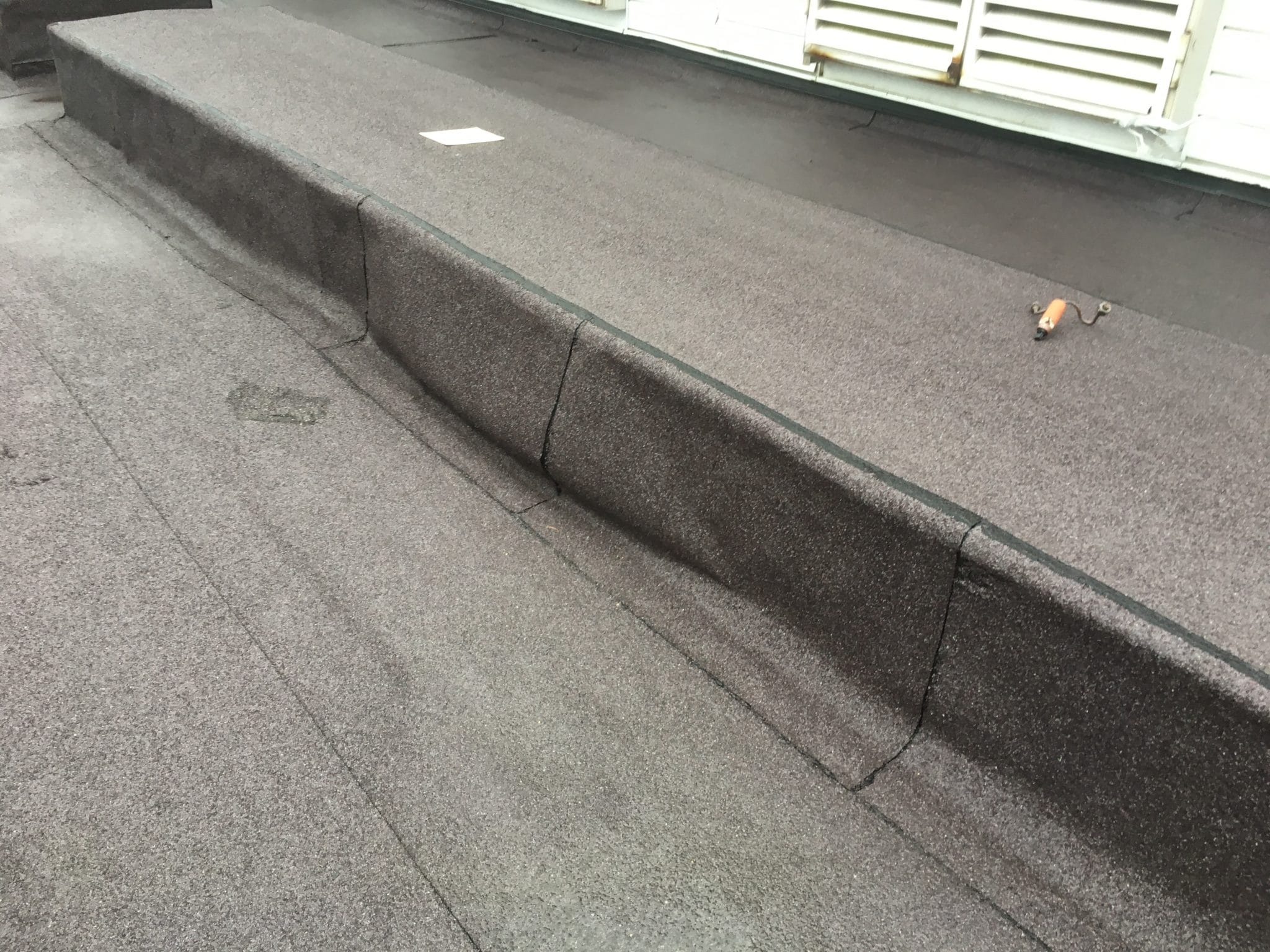 Before: Outgassing Blisters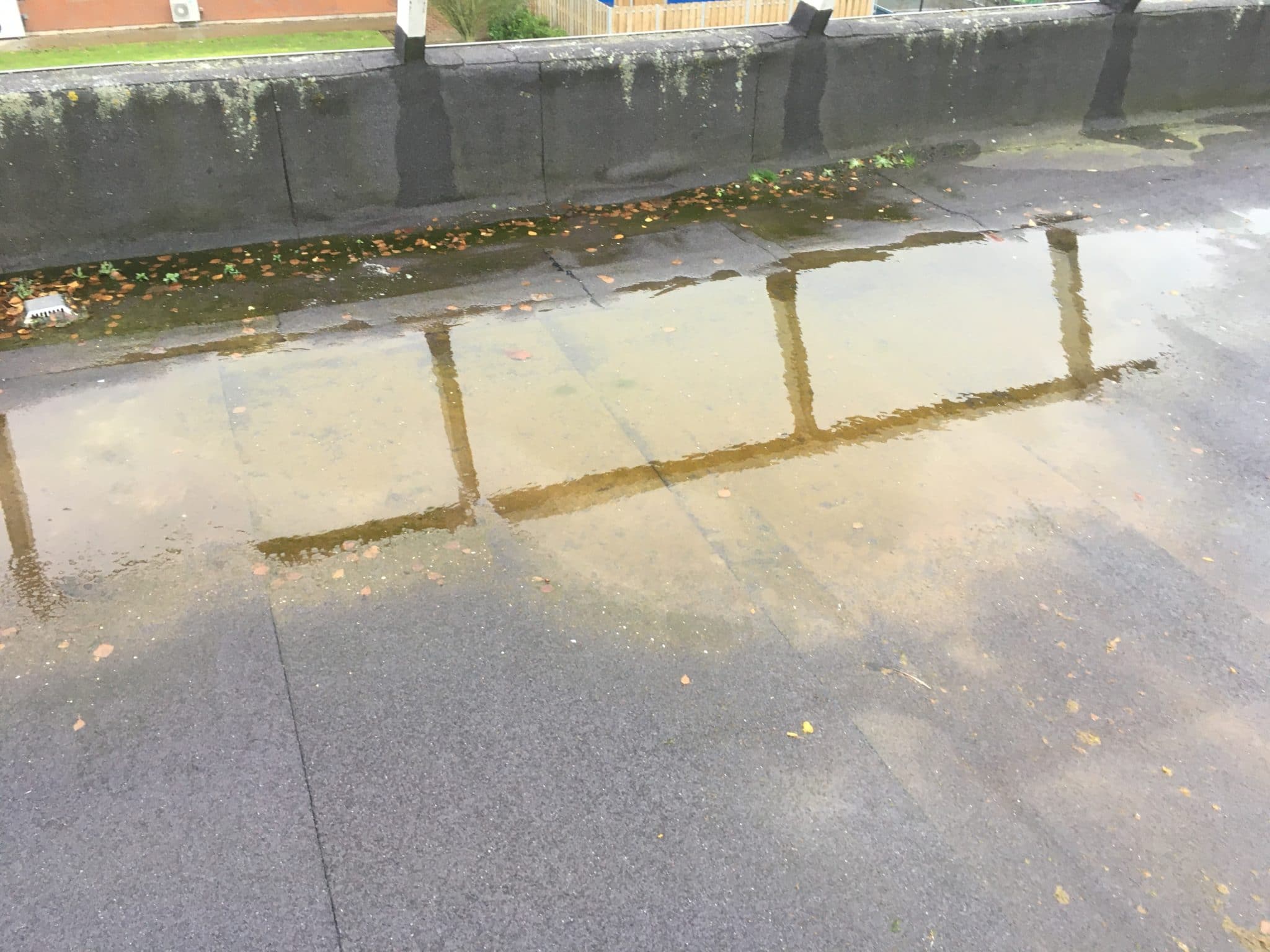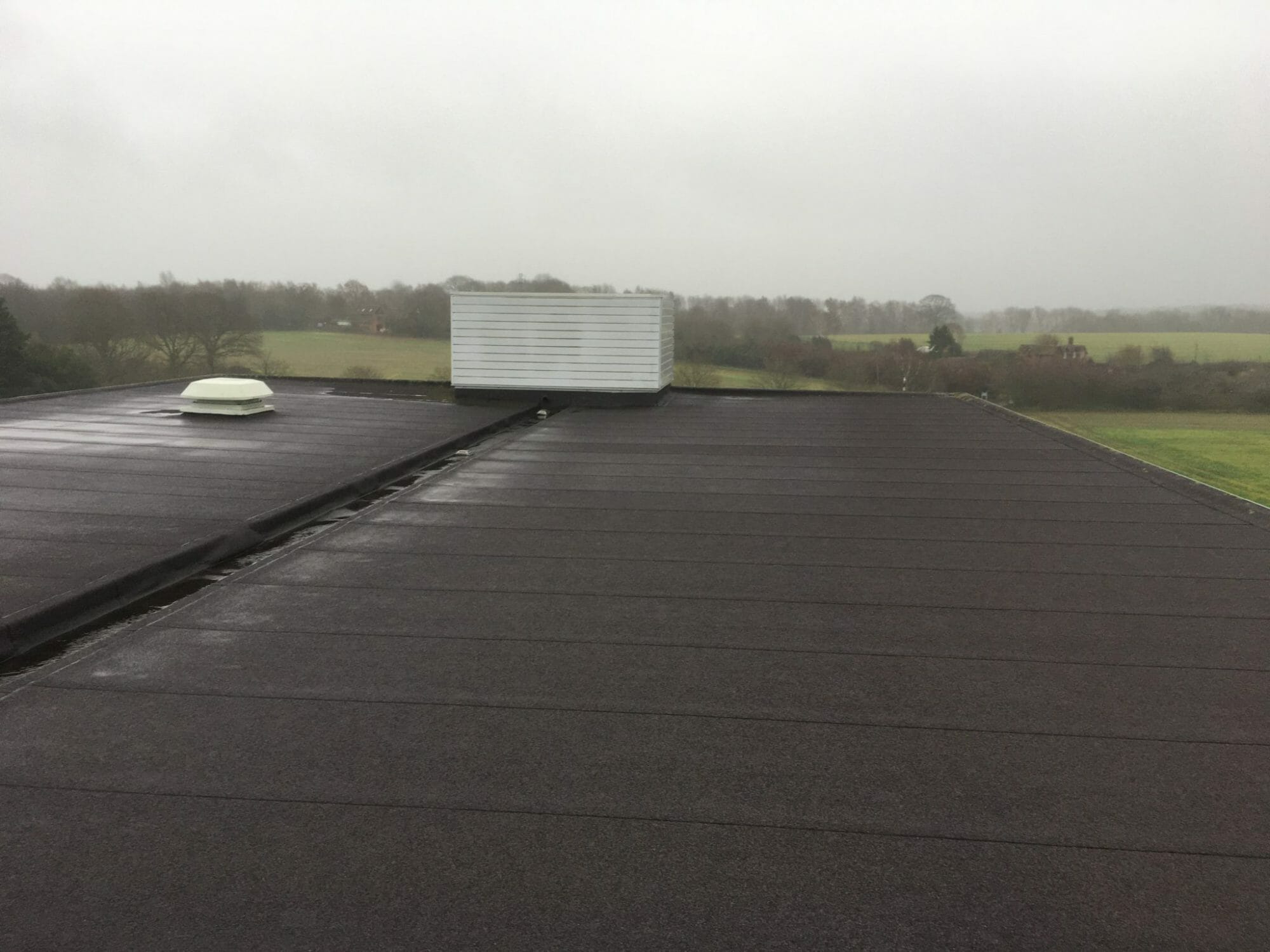 Before: Failed Existing Mineral Felt Roof
The existing mineral felt membrane was both damaged and had a series of of leaks via failed lap joints. Outgassing blisters also required repair on the upper plant roof. Following these localised repairs, Kemper's V210 Waterproofing system was installed with a 50mm insulation over the existing repaired membrane on both the upper plant room roof and the main roof totaling some 2,000m2.
Included in our package of works was the removal and replacement of the existing aluminium and timber edge trims carried out with our operatives harnessed into a man-safe fall-arrest system for safe working at height.
All works were carried out while maintaining the stringent COVID-19 safety measures to ensure the safety of all on site including any other trades.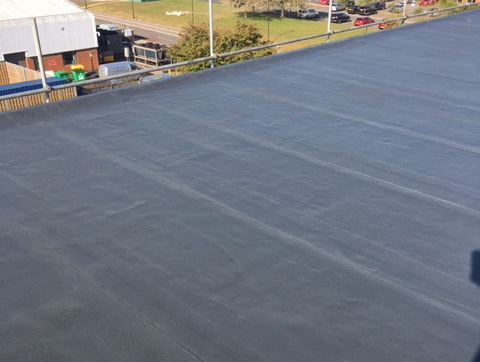 After: Cold, Liquid-Applied Application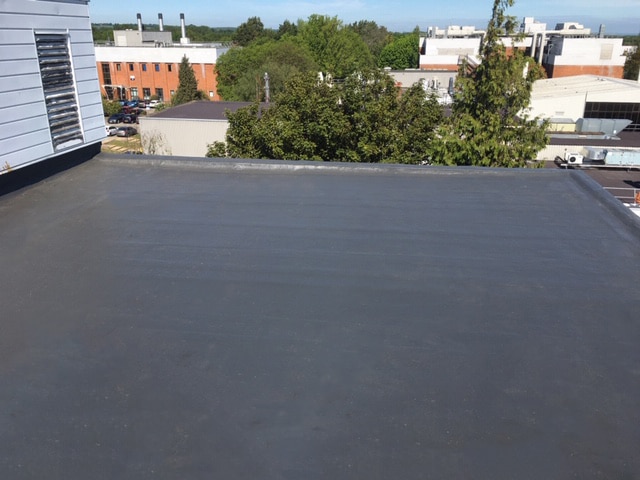 After: Watertight Overlay of Roof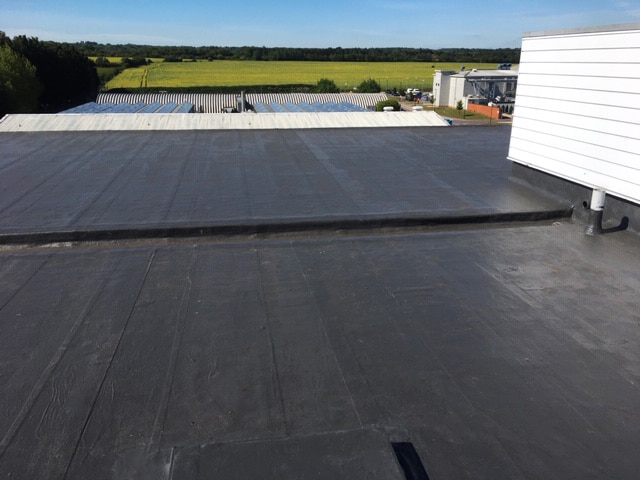 After: 100% Seamless & Watertight Application