Waterproof Render
Ask an Architect or Building Surveyor how to waterproof a damp or wet basement, and they will probably answer "Sika". Sika 1 render and other cementitious-based waterproof render systems comprise multi-coat renders (and multi-coat cementitious slurries) that can withstand the external water pressure often found in basement and other below ground locations.
Once installed, a cementitious render tanking system such as the Sika 1 system, will maintain a dry environment by creating a physical barrier to water trying to get into the structure. These cementitious renders and slurries can be applied directly to the substrate (brick, stone and concrete) just as long as the substrate is sound. In order for a rendered tanking system to perform, the preparatory works of the substrate are critical and are carried out usually by bush hammering or grit blasting, ensuring all surface laitance & contaminants are removed providing a sound substrate and a good mechanical key.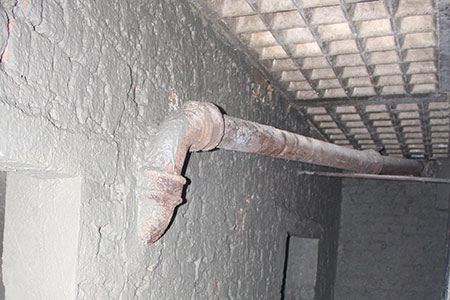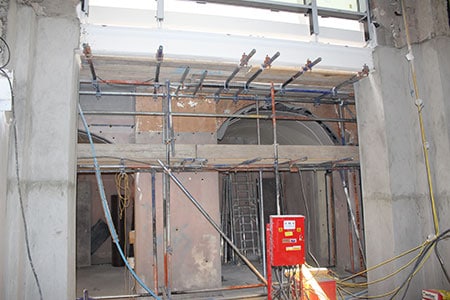 For sealing of construction & expansion joints, cracks, fissures and between differing structures within a substrate, a hypalon strip (such as Sikadur Combiflex) bonded with an epoxy resin is used to provide maximal potential joint movement without damaging the integrity of the waterproofing system.
To help reduce risk to both specifier and end-user client, Cemplas is a member of the Sika Registered Waterproofing Contractors Scheme, which is designed to facilitate the selection of suitable contractors to install Sika waterproofing materials. It allows total quality control from product to service and installation, providing clients complete peace of mind. As a Sika Registered Contractor, we are able to offer a ten year Sika guarantee from the manufacturer along with our own long-term guarantee.